Our family had such a fantastic Memorial Weekend with a family reunion, first swims, cousin love, etc. But I feel I must back track and catch up on the past two weeks before they slip by without a glance.
*********************************************************************************************************************
Ingrid sparked a tiny interest in walking about two weeks ago. I mentioned in her 10 month post that she had lost all interest and was content with crawling. This was the continued trend until Thursday night a couple of weeks ago. She decided to let go of the ottoman in her room and walk to me! She took about three steps on her own. She was very cautious and walked very quickly, ending with a fall into my arms. I decided to back up a little and see if she could walk a few more steps. She did the same thing, walking a little farther--about 5 steps. Ingrid did this over and over for about 15 minutes!! We were so thrilled, cheering and clapping. We caught a tiny bit on video--not very much at all. But I can't figure out how to post it right now. We didn't take a single picture--we were just so excited. When she woke up the next morning, I decided to try her out and see if it was a one-time occurrence. She walked right to me, fairly confidently. So I broke out the camera to try and capture a few pics. They are pretty grainy/blurry but you can see her excitement and speed. She finally slowed down and took some really steady, slow steps to me after a bit. She's continued up this walking trend since and she's getting much better. She will still only take about 5 steps at a time, but she's gaining more balance and confidence every day.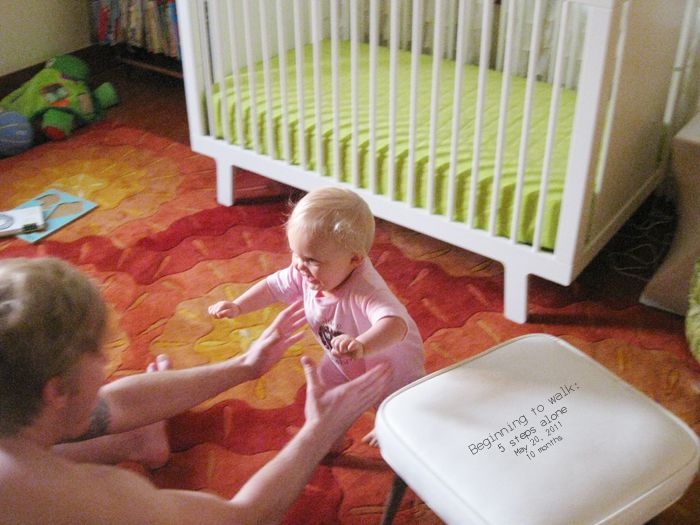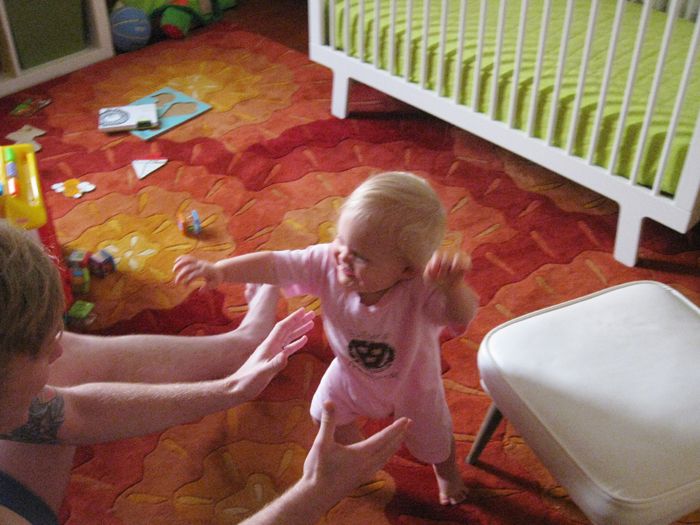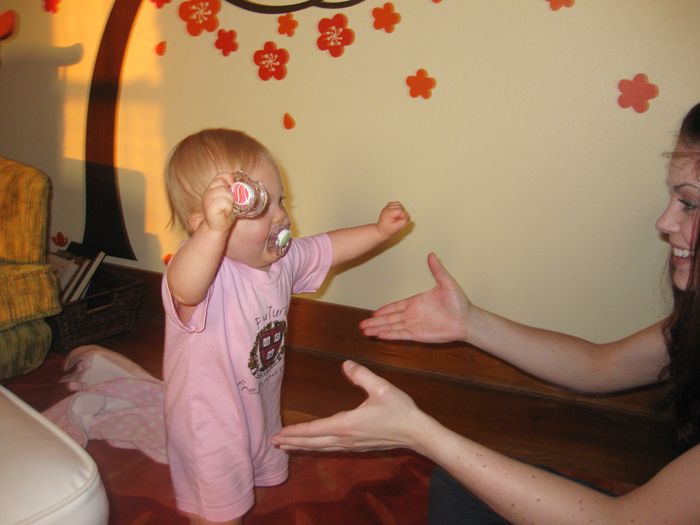 Ingrid seems to be getting so big. She seems less and less like a baby and more and more like a toddler. Makes me so sad. But happy she is reaching each milestone with such vigor. I've been dying for her to be big enough to wear this lion dress. Heather bought the dress at Jellybeans the same day I bought Ingrid's owl outfit to wear at the hospital right after she was born. Amelia was the cutest little lion you've ever seen. She has since passed the dress down to Ing but it has been too long for her to crawl around without being super annoyed with it! She finally got to wear it and I thought the cute dress deserved a cute new hairstyle. Ingrid got pigtail buns for the first time! They were the cutest things. And the best news is--she never tried to pull them out all day long. They stayed through church, lunch, outside playtime, nap, and Darren's birthday party!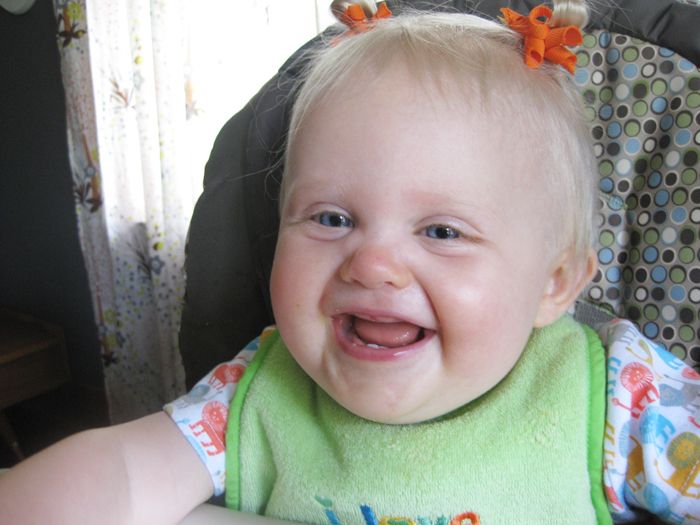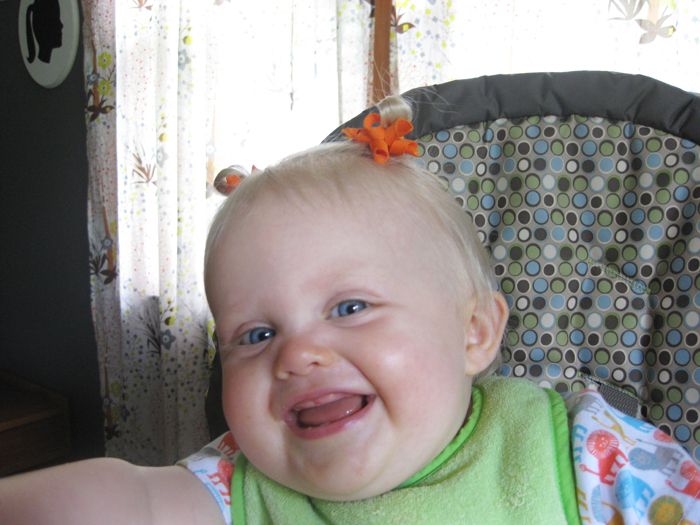 Ingrid is getting better at keeping shoes on, but somehow the left shoe always ends up somewhere else.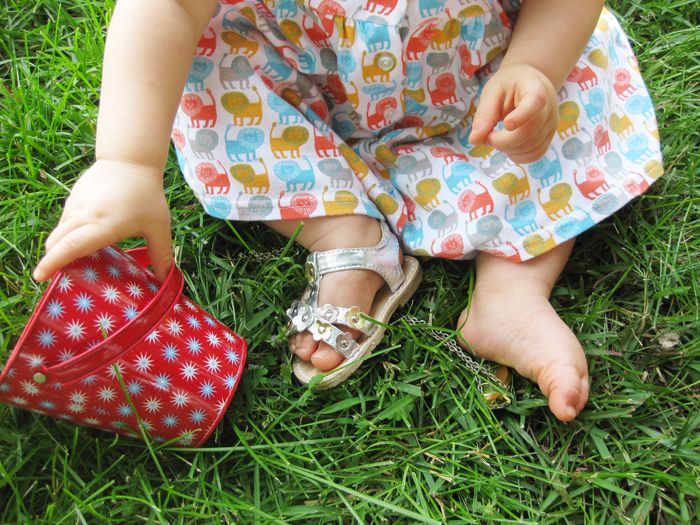 New baby wanted a little camera time. We'll find out if we're giving Ing a bro or sis in THREE WEEKS.