Saturday we headed to Russellville for Leeland's one-year bash. I knew the party would be insanely cute just based on the invitations and the fact that Holly is a creative genius. I wasn't disappointed! The party had a Mickey Mouse theme since Leeland loves Mickey and they get to go to Disney sometime soon with Make-a-Wish!! The weather was perfect for an outdoor party. The decor was fabulous. I wish I would have gotten more pictures of everything, but Ingrid was far too interested in running all around for me to take many pics. She had so much fun at the party. Her shyness only lasted a few minutes and she was ready to play and mingle!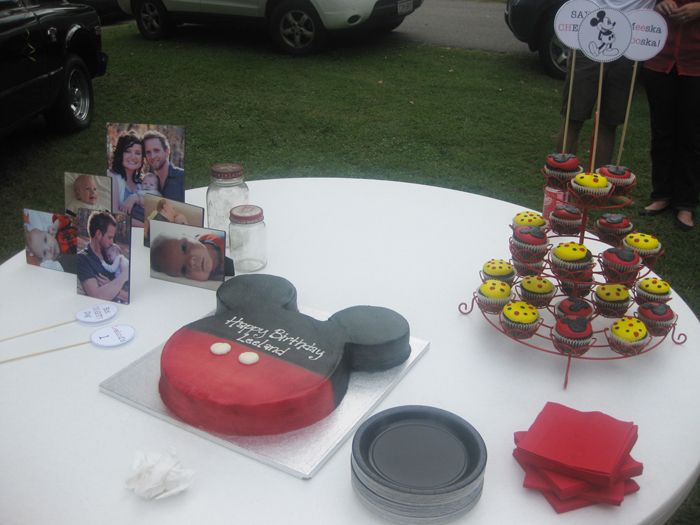 Ingrid thought the decorations were awesome too.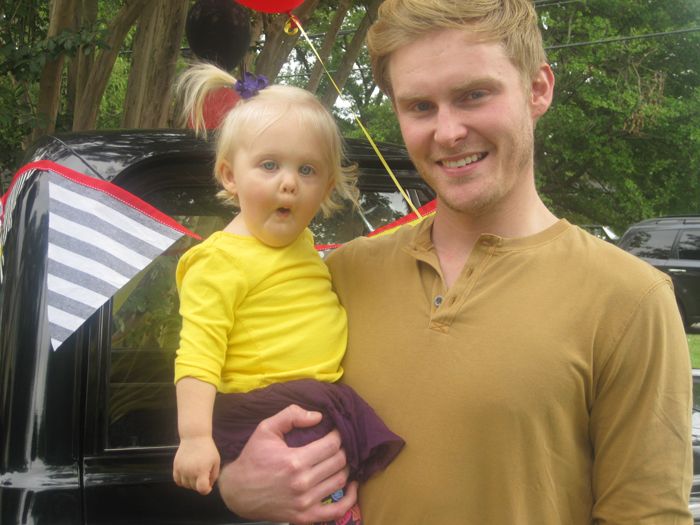 Derek and the guys. (Check out Leeland's adorable outfit. Mickey shorts, suspenders, and bowtie!)
They had toys set up in the yard for all the kids to play with. Ingrid got to hang with Eden for a bit.
Lunch was not her top priority. Way too much to do.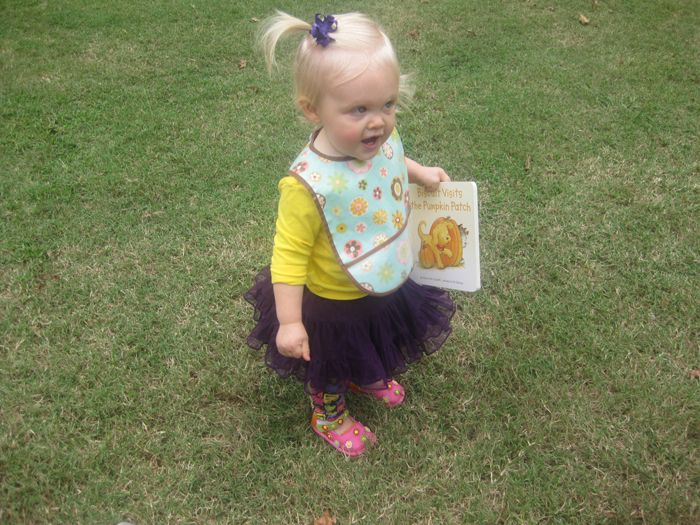 Leeland was all about his cake though!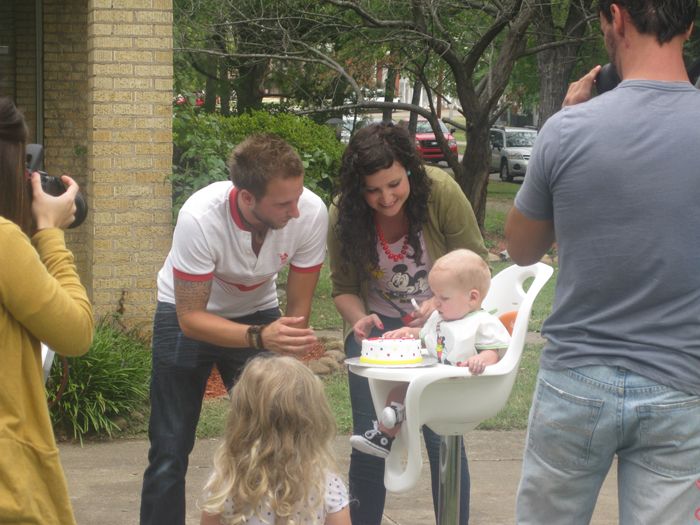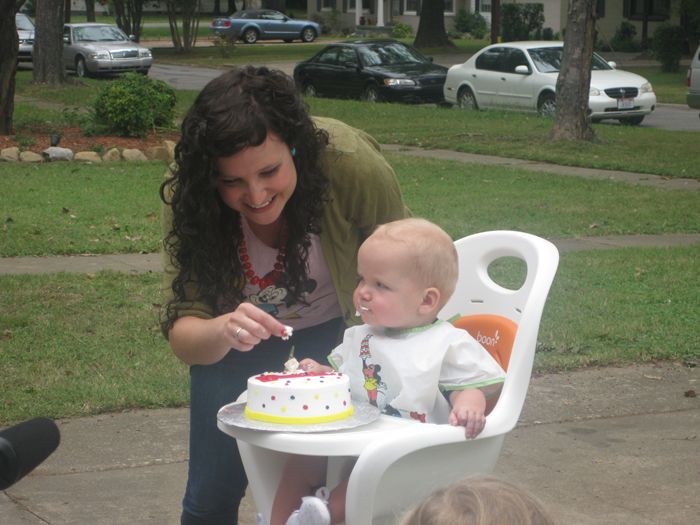 We had a great time. Loved the party and love that family.