I love holidays. All holidays. But Christmas is extra special because of the reason behind the season. I'm so thankful Jesus was born just to die for my sins. I love that Christmas fell on a Sunday this year so there was no mistaking the REAL reason we celebrate. Sure, we had to rush around to get this done and get to that place because church was involved. But there would be no joy in this or that without Christ at the center of my life. I have so many pictures to document this wonderful holiday, so brace yourself...this will be the world's longest post. (I have to get all my Christmas events documented before 2012 hits!)
Christmas Cookies
My family has a tradition to make sugar cookies a few days before Christmas. This year it was all about the girls. Amelia was serious about her baking.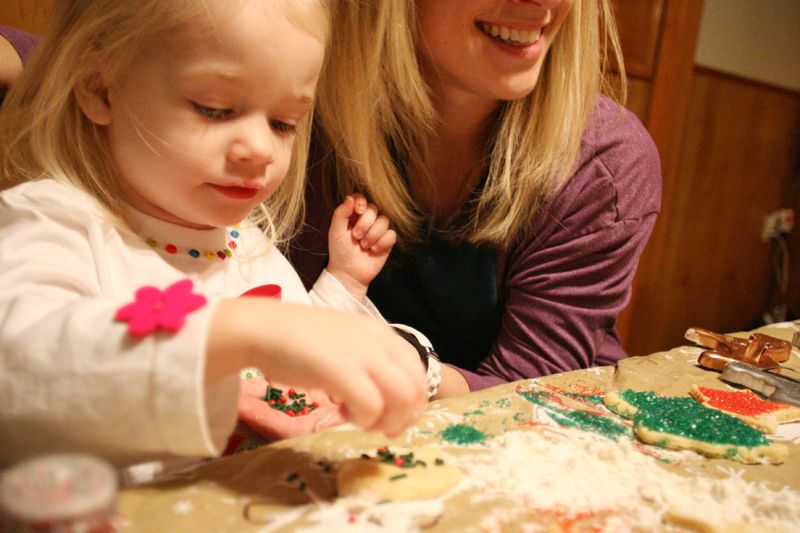 Ingrid was mostly interested in trying to cram handfuls of dough and sprinkles in her mouth.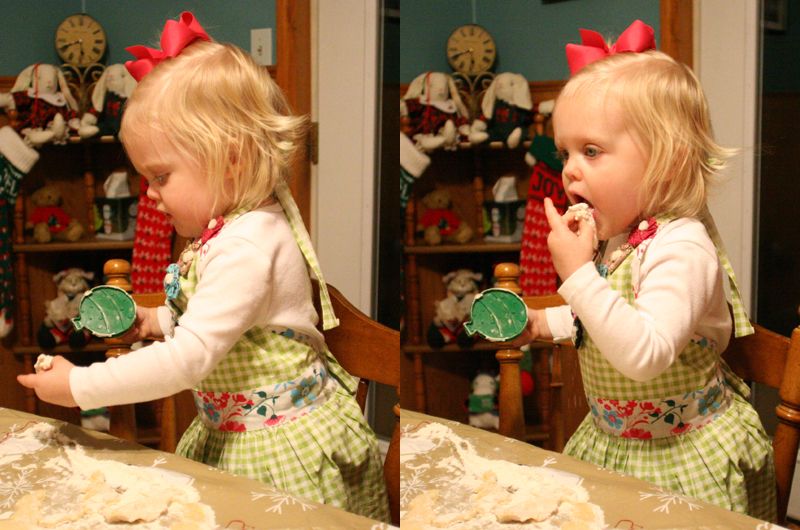 But she did think shaking out those sprinkles was pretty fun. Don't you love this apron?? Sarah got it for her birthday gift this year and I knew this cookie escapade would break it in quite nicely.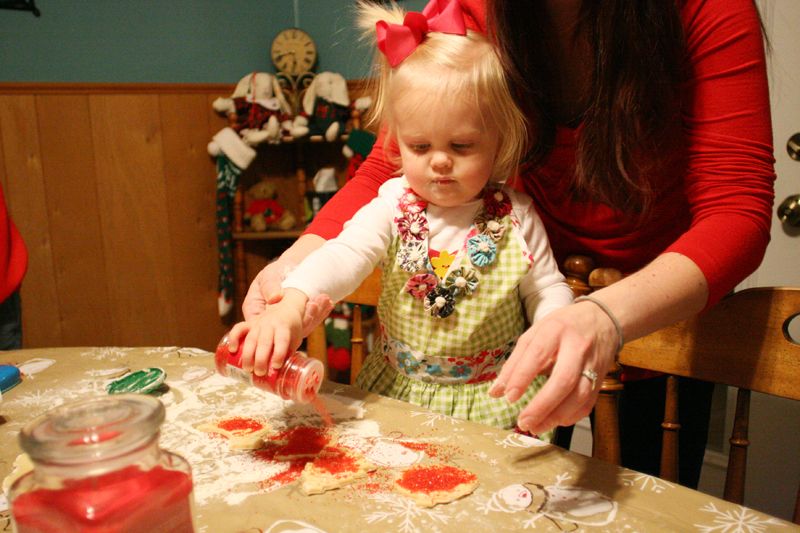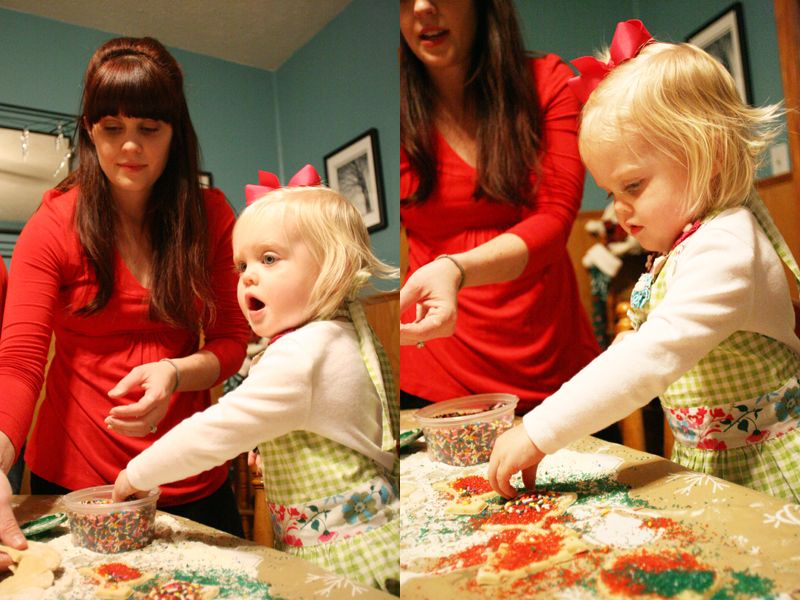 The two little girls got in on the cookie action too. Although Elise could certainly participate much more than Liv!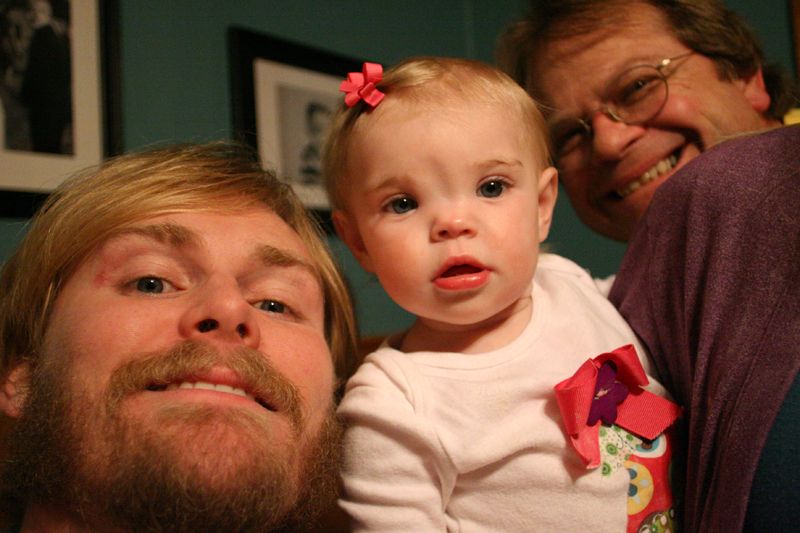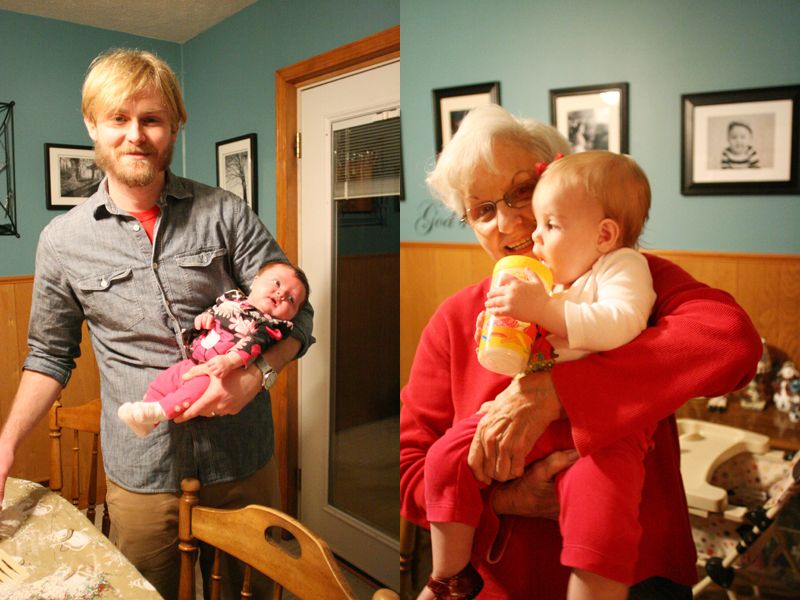 We also started a new tradition of giving early gifts on the same night as the cookie making. (I thought of this because I just can't wait to give my presents. I LOVE buying presents and have a slight problem with knowing when to stop. I inherited this from my mother. :)) The girls wanted to do a little dancing before the present opening began.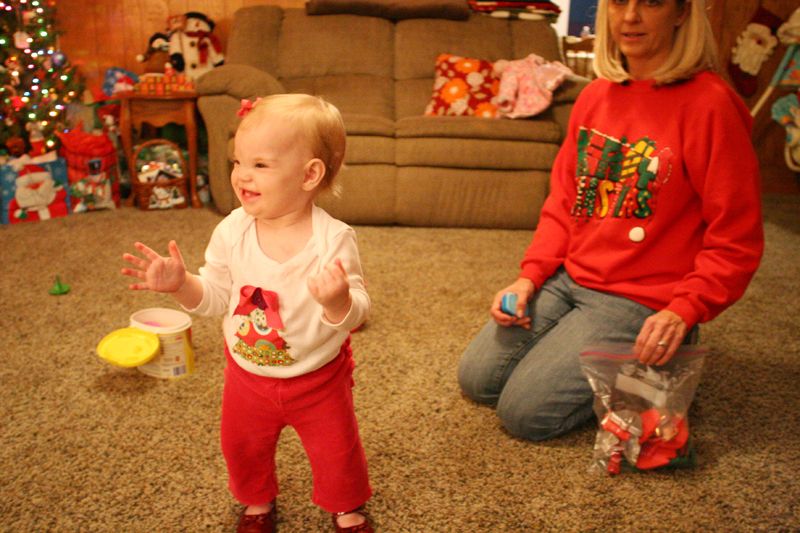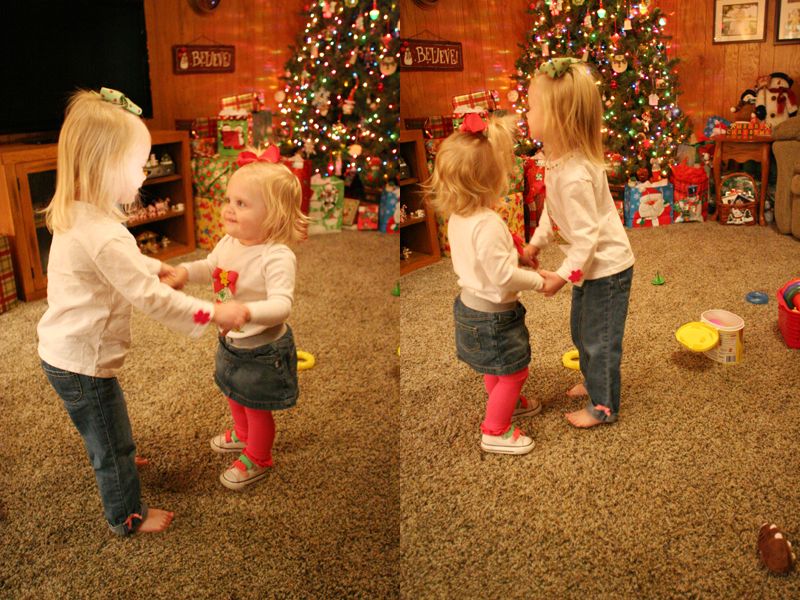 Amelia was tickled pink over Elise's new silky.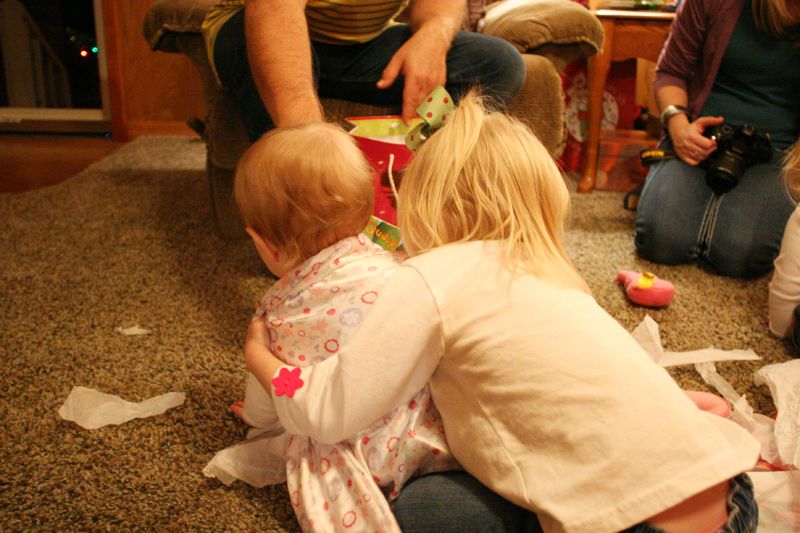 Books were a popular early gift and the two big girls were thrilled.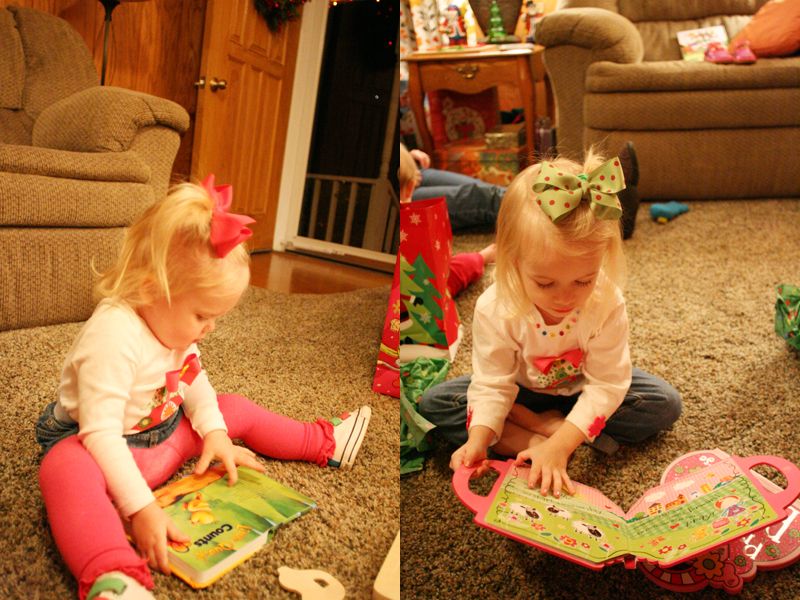 Christmas Eve
We always open up all our gifts on Christmas Eve and we all tried to "cut back" this year. Hahaha. We still had a million gifts.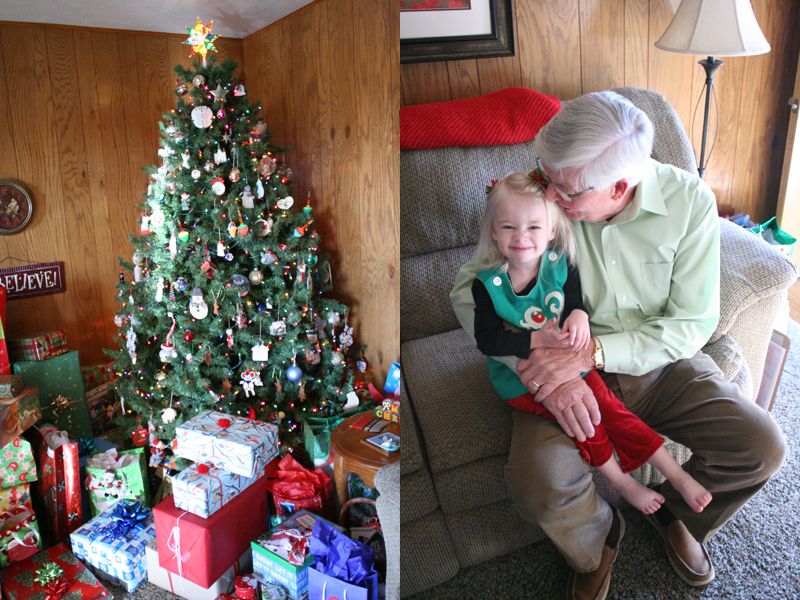 Lots of surprises were given. Jenn kept this face pretty much all night: new microwave, refinished trunk, cell phone, laptop. "Are you kidding me?"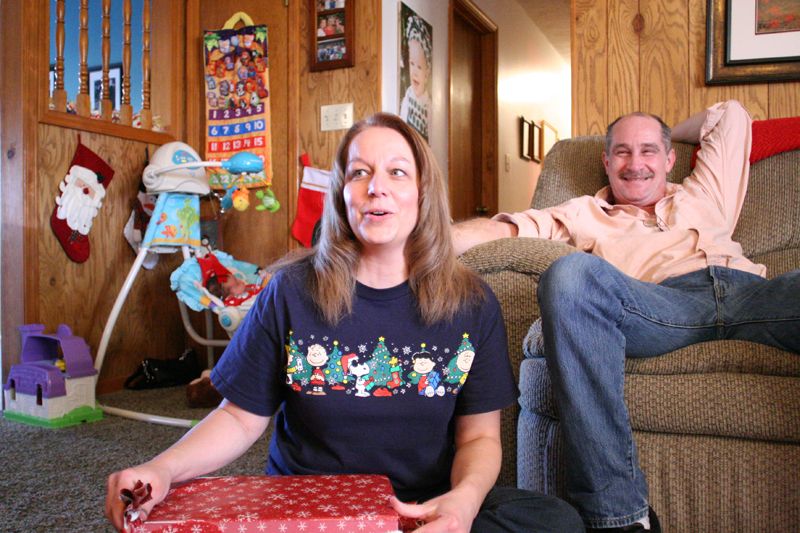 Dad was surprised with a new flat panel TV for downstairs.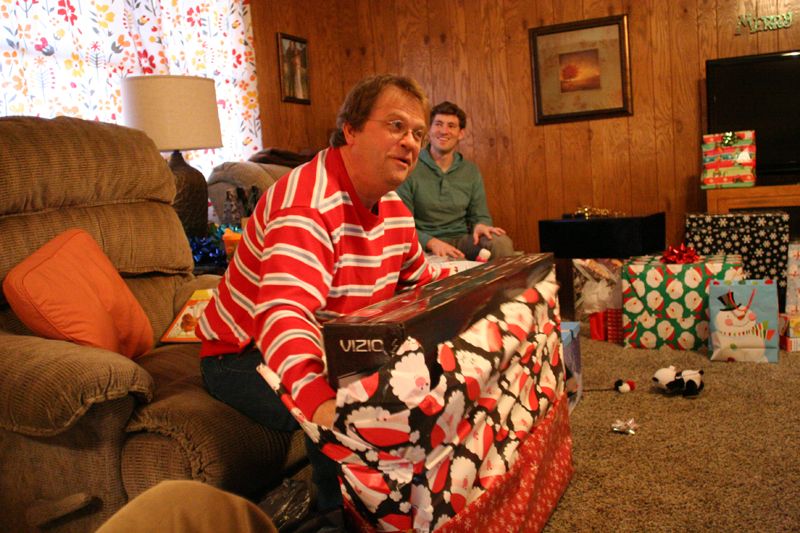 And with a custom made poster for downstairs.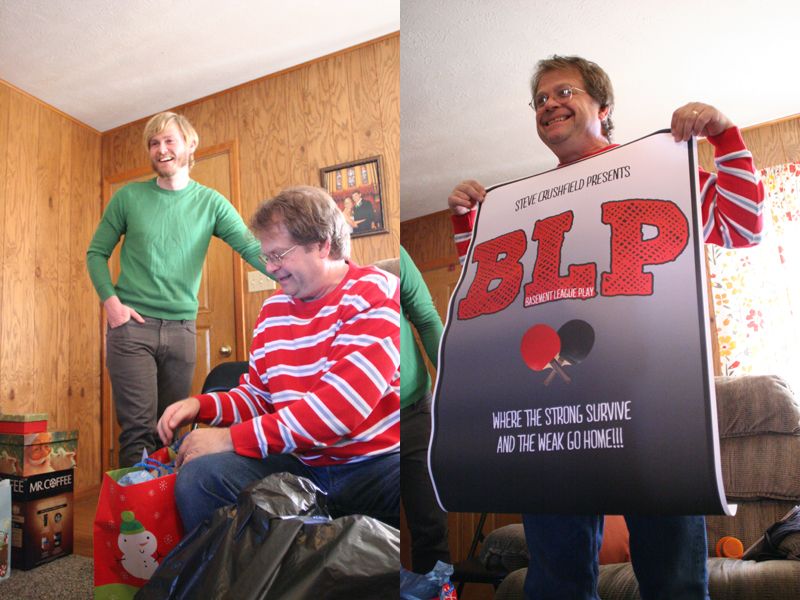 I was surprised with an iPad!
Derek was surprised with a Bose iPod dock.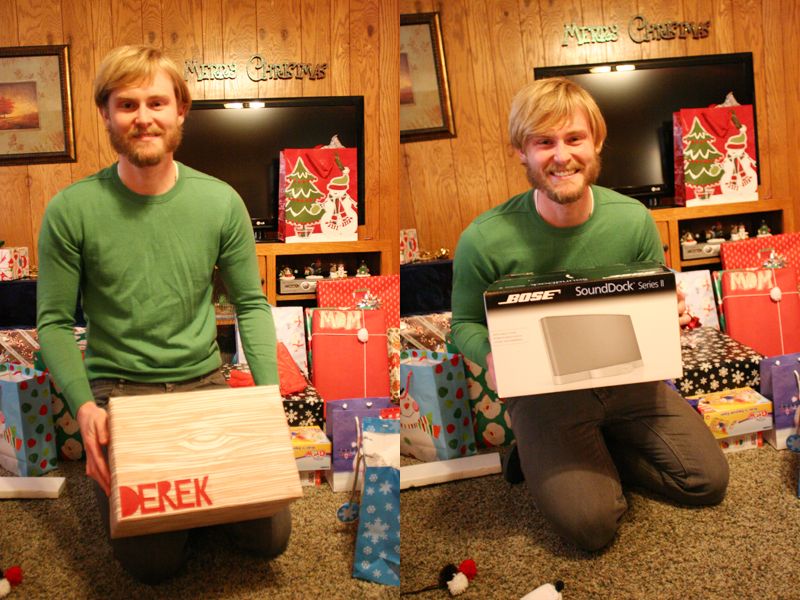 Mom was surprised with a painting.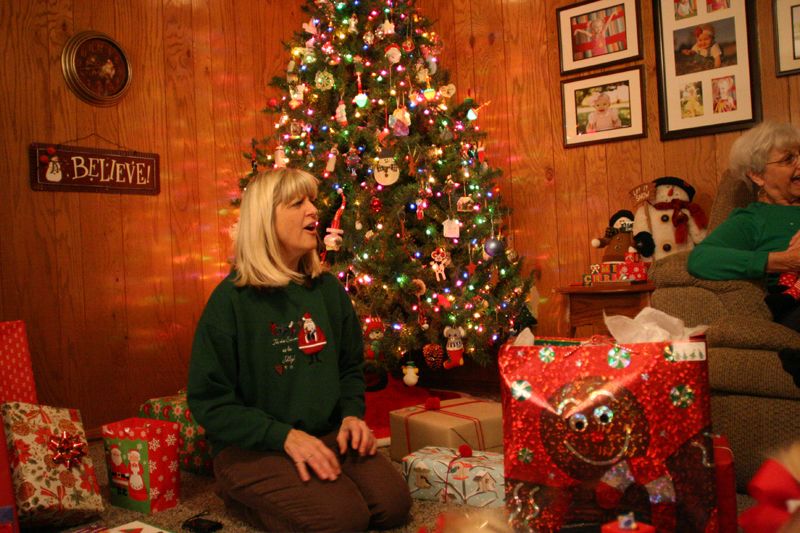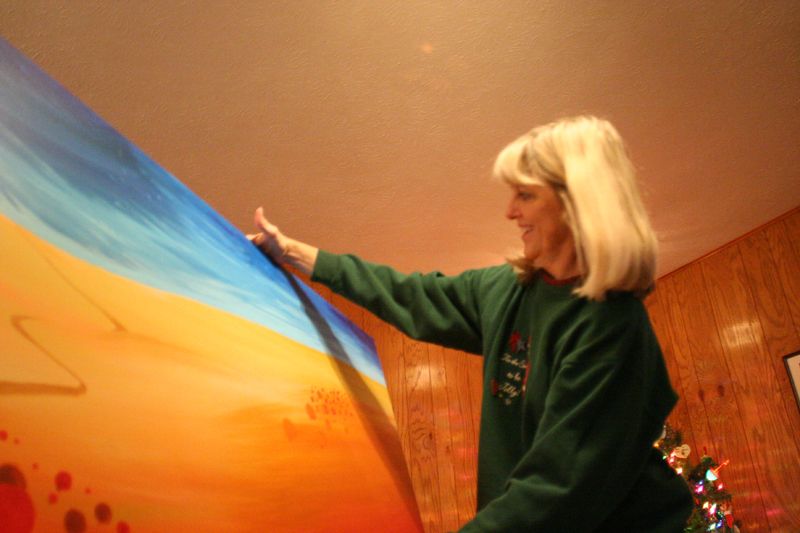 Ross was surprised with new LEATHER house shoes.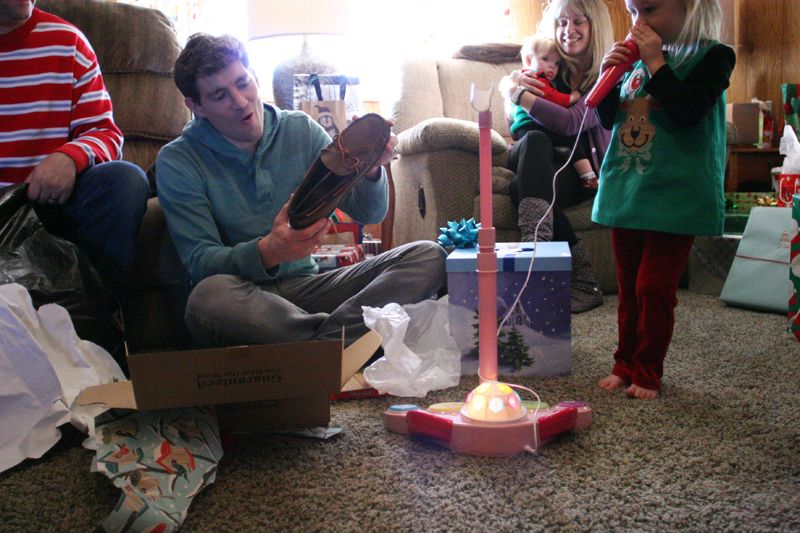 Amelia loved Christmas more than anyone has ever loved Christmas. She was thrilled with each thing she opened and everyone else opened. It was such a joy to see the excitement in her eyes. Ingrid did so great with all the hustle and bustle. She loved opening her gifts and loved what she got.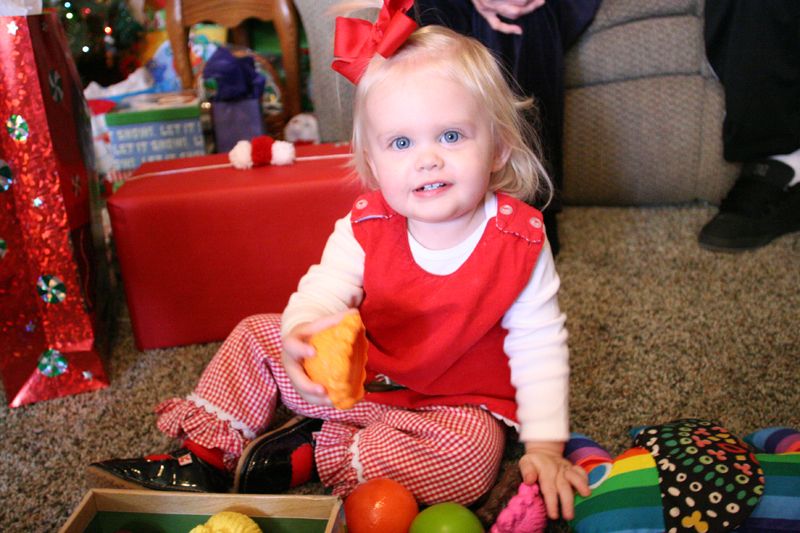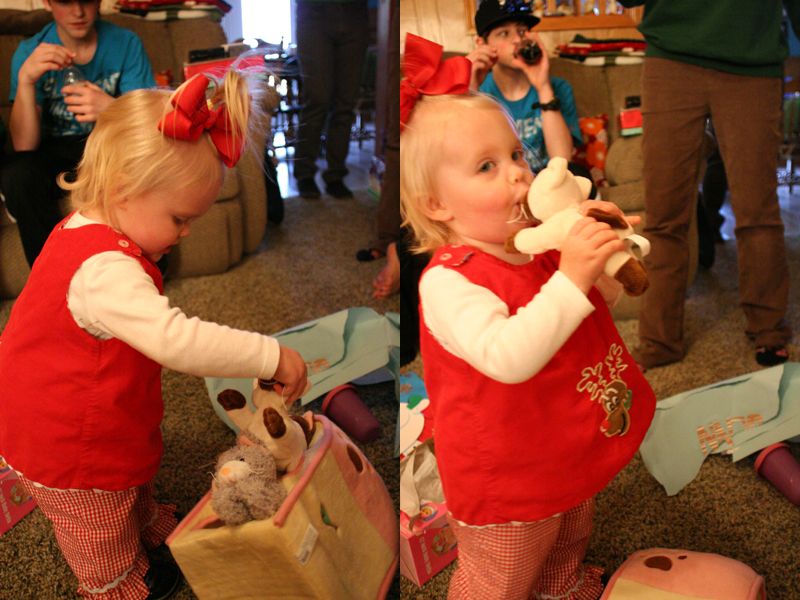 She even loved opening Liv's gifts.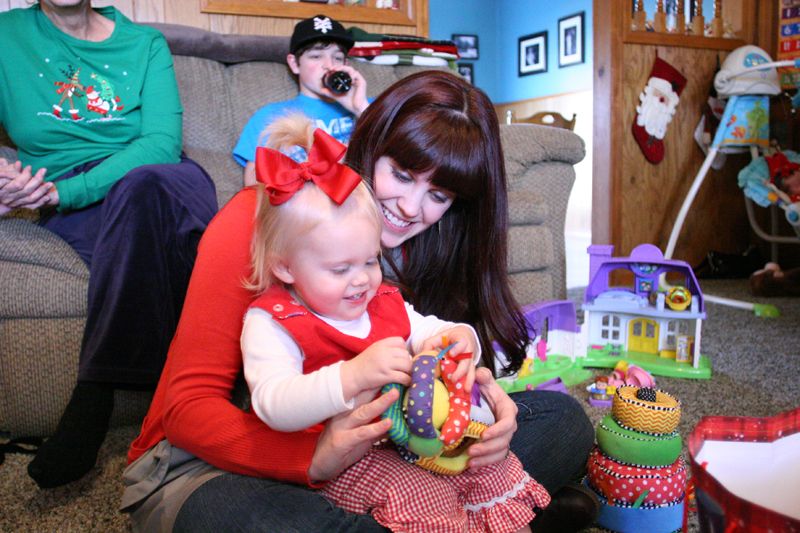 Liv was an angel the whole time! This is the only picture I have of her because she slept through everything.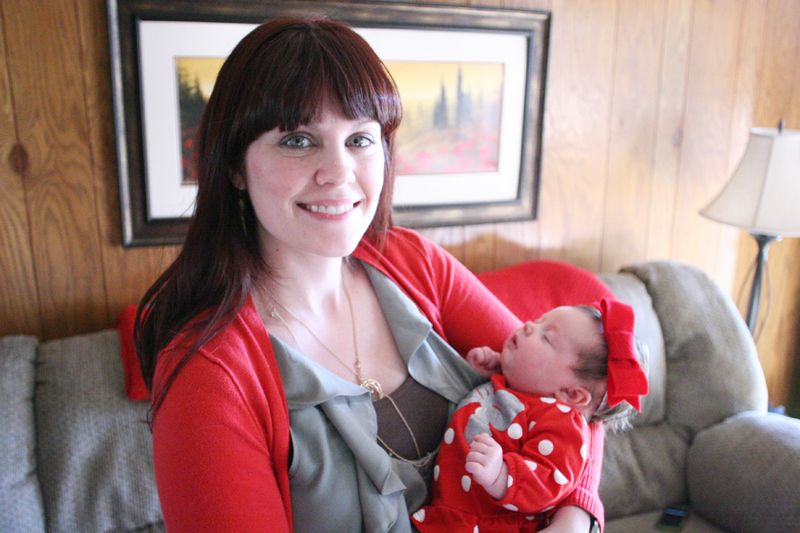 It was a great day with family. (The only downer was poor little Elise was sick with an upset tummy. She was not her normal happy self. You can see her in the background of several pictures all cuddled up in Heather's lap.)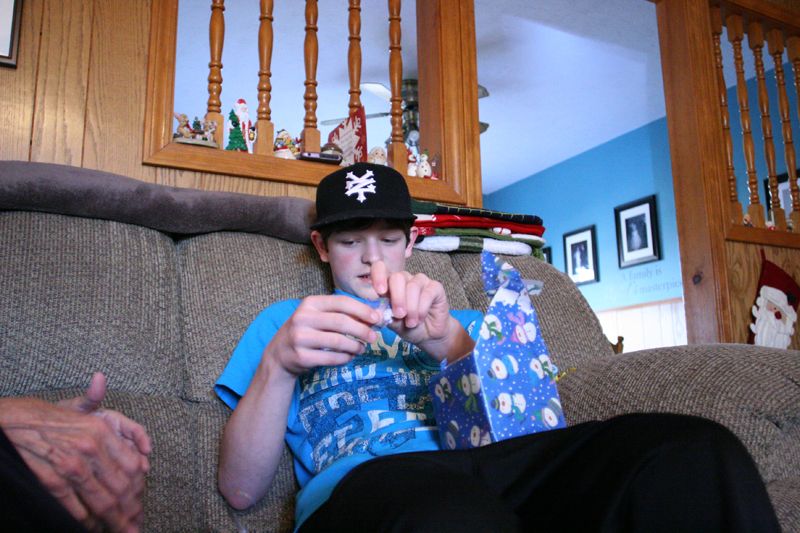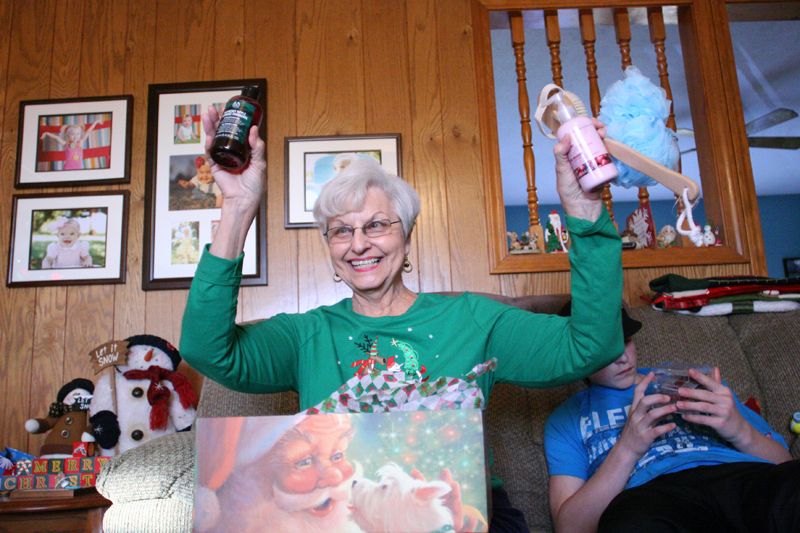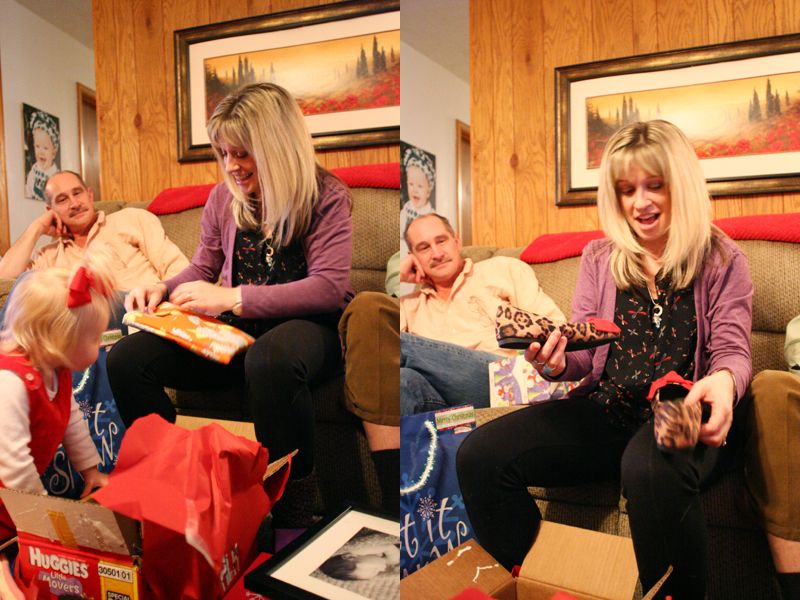 A big thanks to my pretty mom for hosting everything at her house!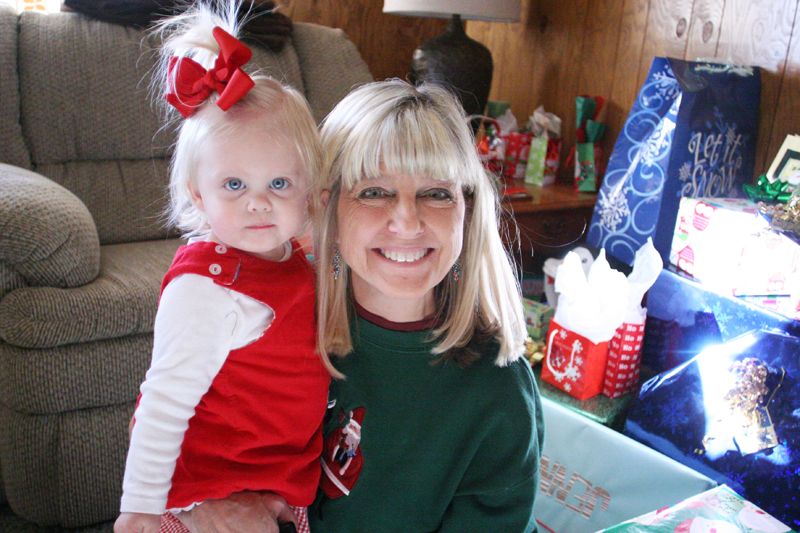 Christmas Morning
This was the first year we've been at our house for Christmas morning. I was so excited to see Ingrid's reaction to her gift from Santa under the tree.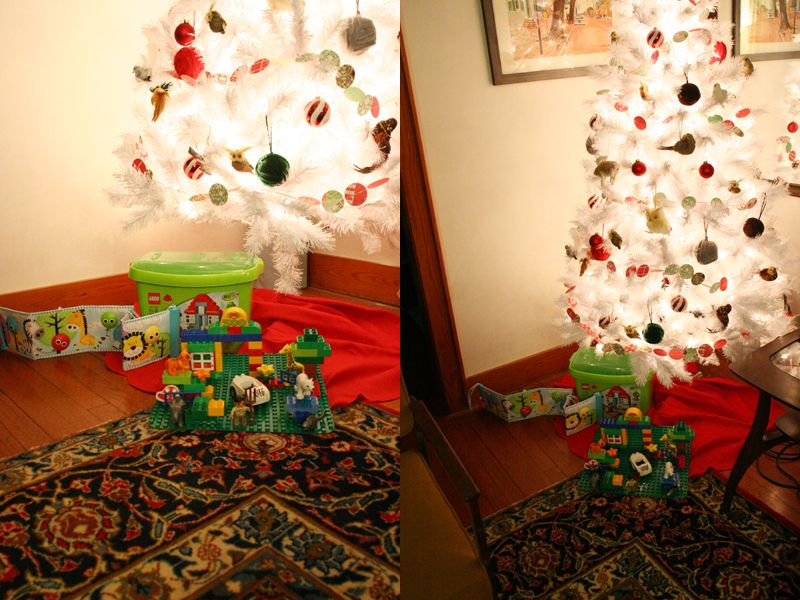 She loves her Legos!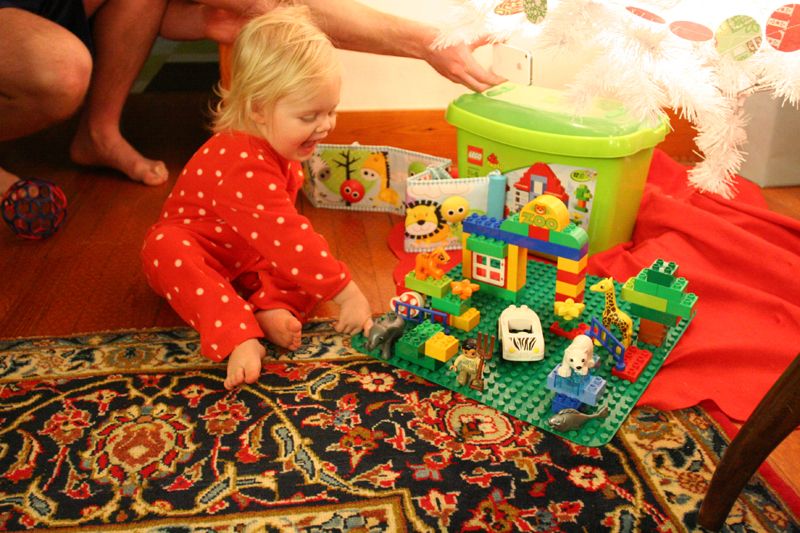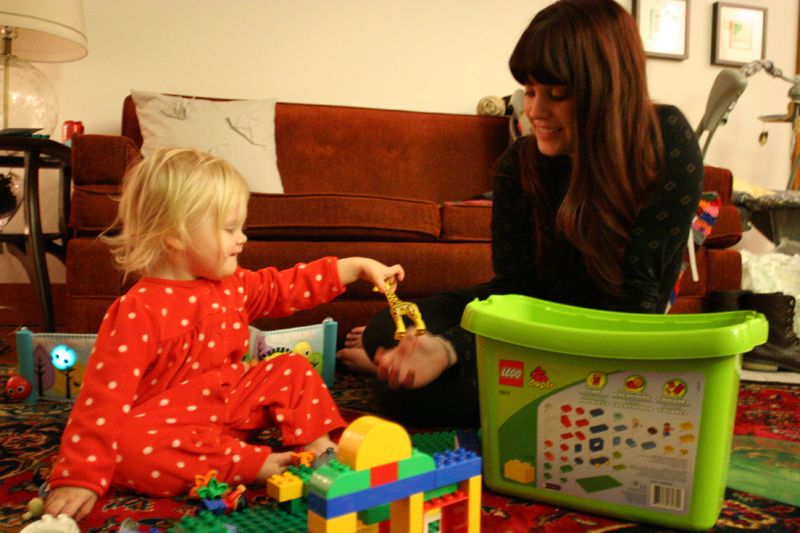 Liv got a musical, light-up bumper book. Ingrid checked it out for her, because she was snoozing.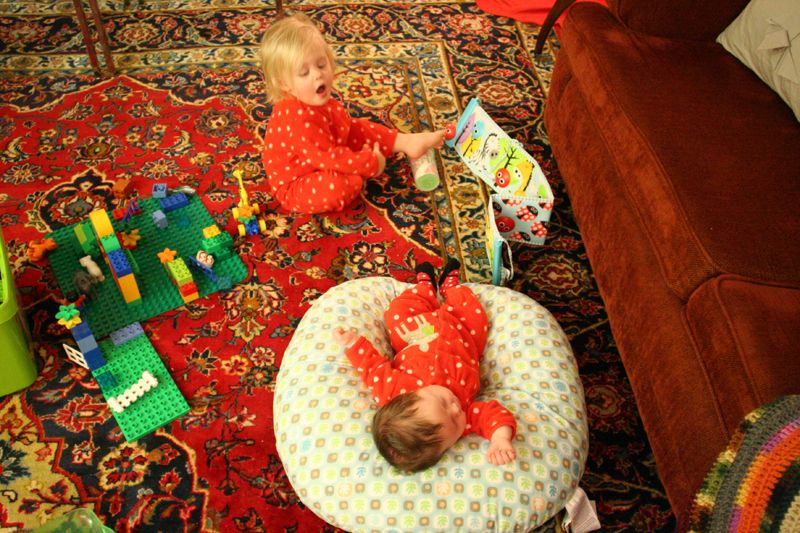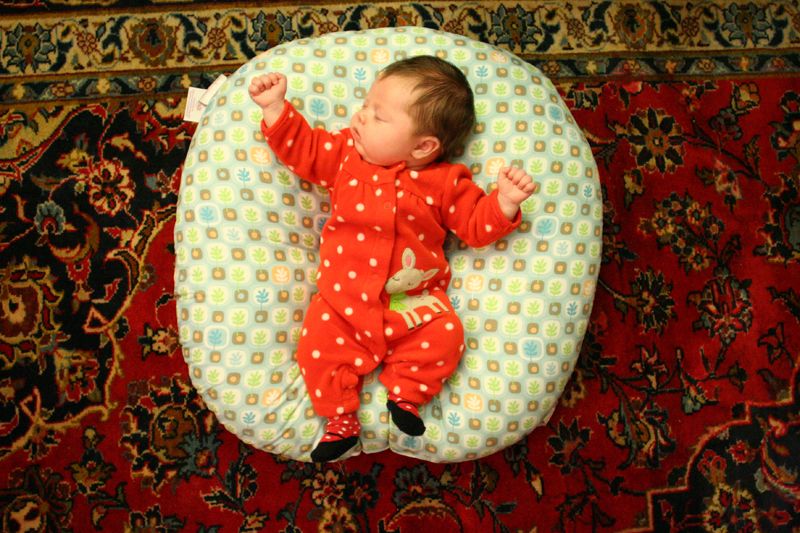 Next we had to check our stockings! (that I made!!!)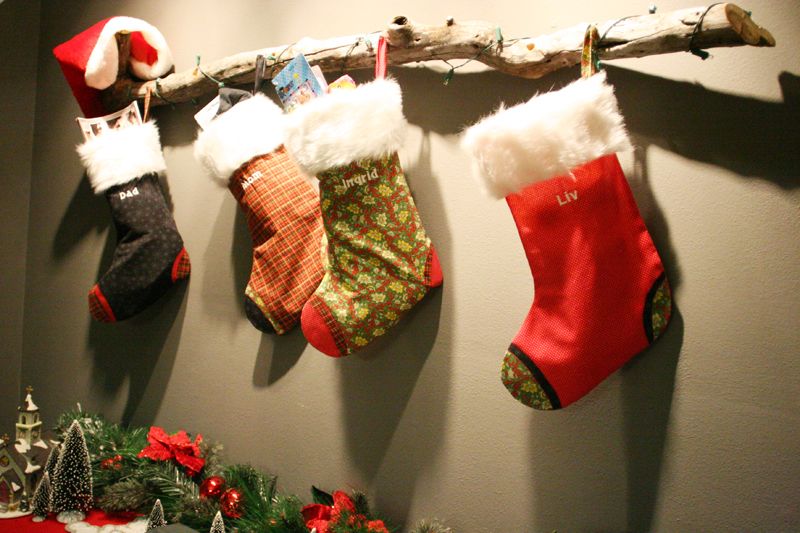 Ingrid loved her stickers and zhu zhu pet.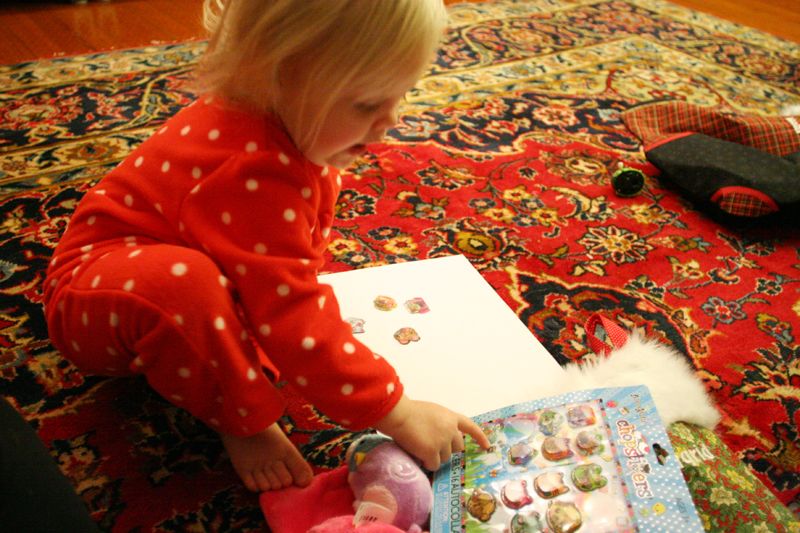 Then we got dressed in our Sunday best and headed to church!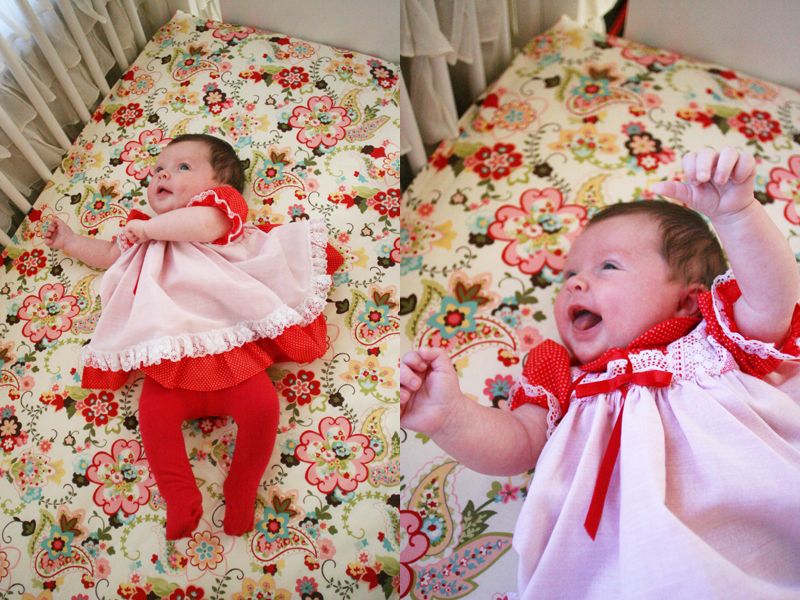 Ingrid was much more interested in doing laundry than posing for a picture!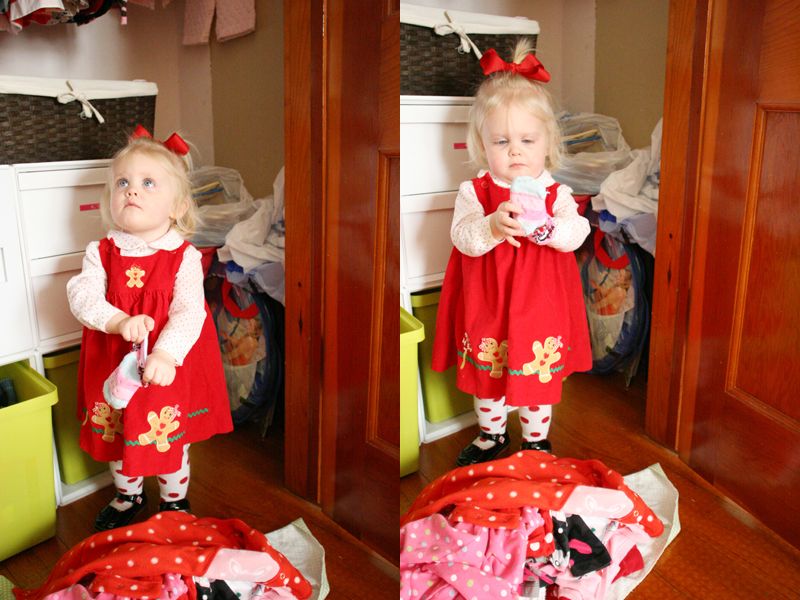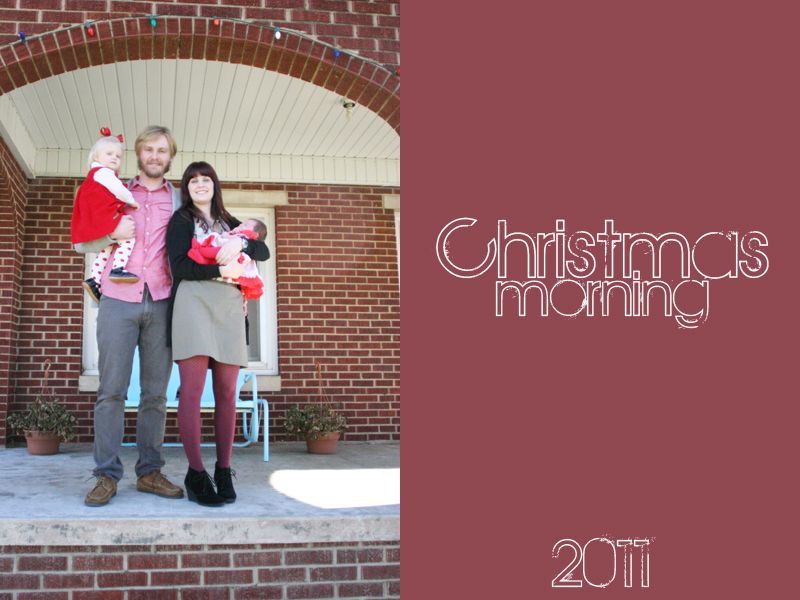 Day After Christmas
We celebrated Christmas with the Henderson's the day after Christmas. We headed over that morning for a big breakfast Glenda fixed us. It was delicious. The spoiling continued with tons of gifts at their house.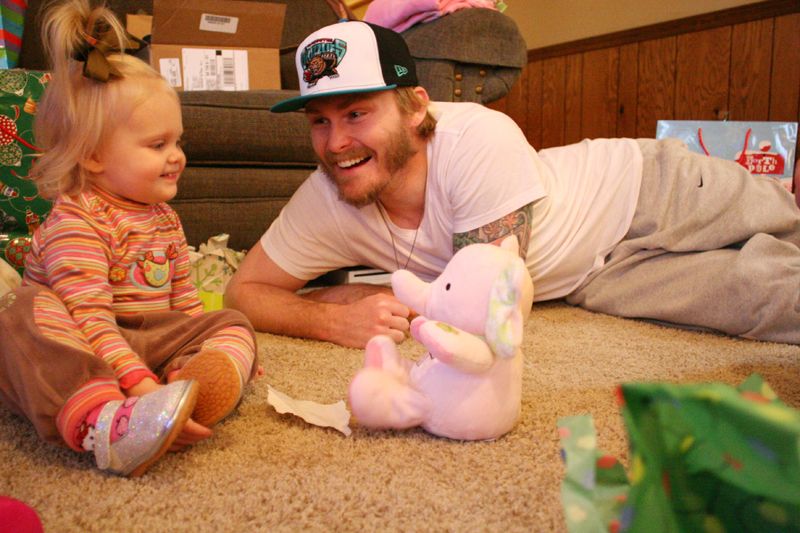 Sparkly shoes!
New Toms!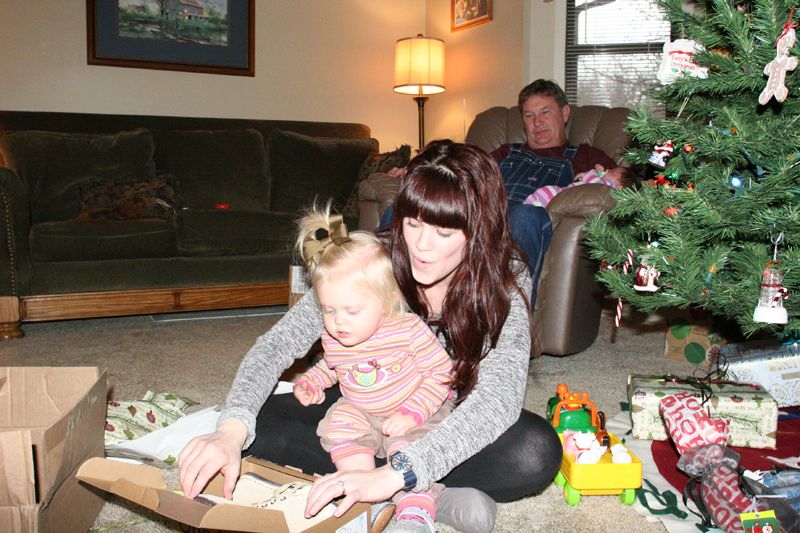 Cole waiting so patiently.
Daniel got to hold a peaceful Liv for a long time.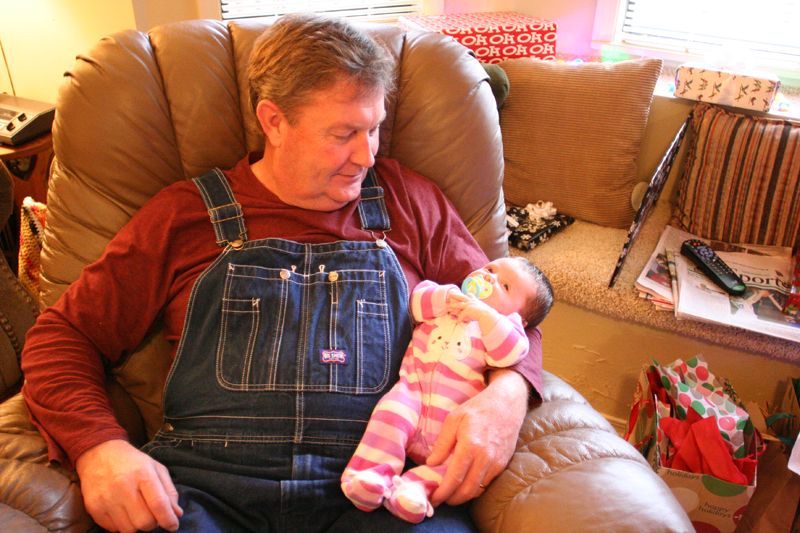 Glenda got a wall decal for the new play room.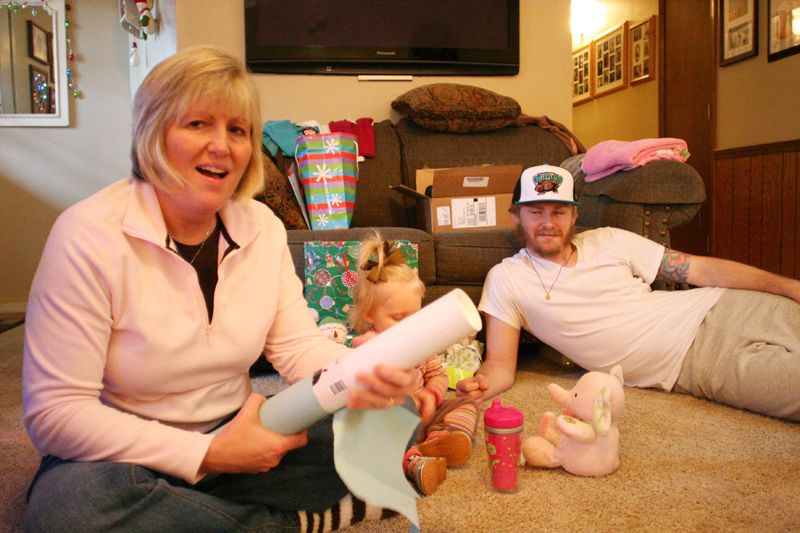 Darren saving his gifts. :)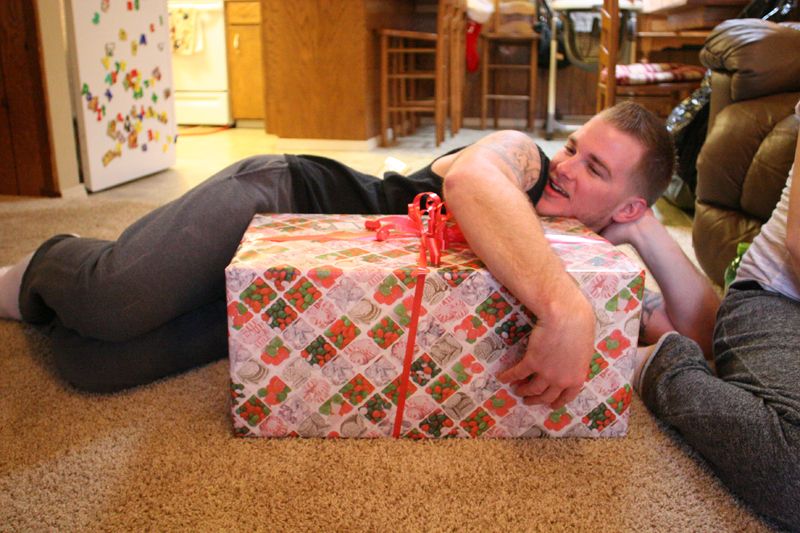 A new chi!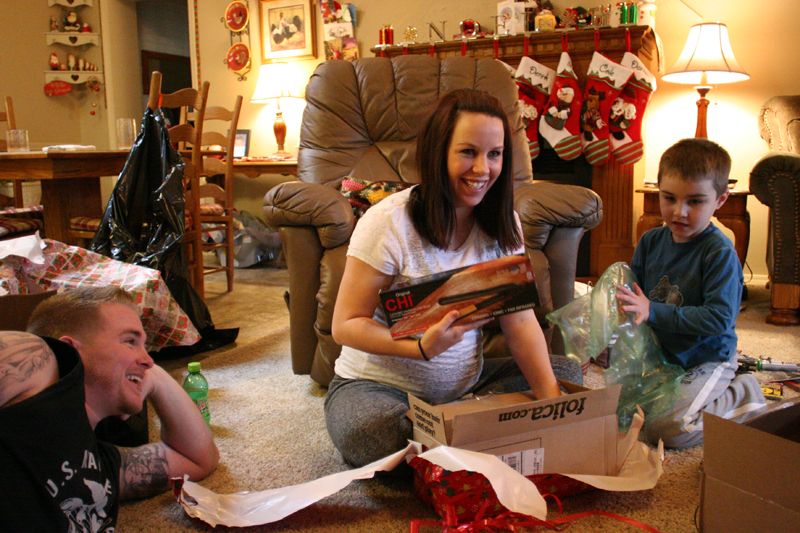 And I'll end this Christmas extravaganza with Ron Swanson's Pyramid of Greatness.