Ingrid has been enjoying her sippy cups for quite some time now. But she just now mastered her straw sippy. And she is in love. We tried the straw cup a while back and she had a hard time with it because she wanted to tip it up all the way. At first she just pretended she was getting something to drink and would say "AHHHHH." But that soon got old and she was a little frustrated.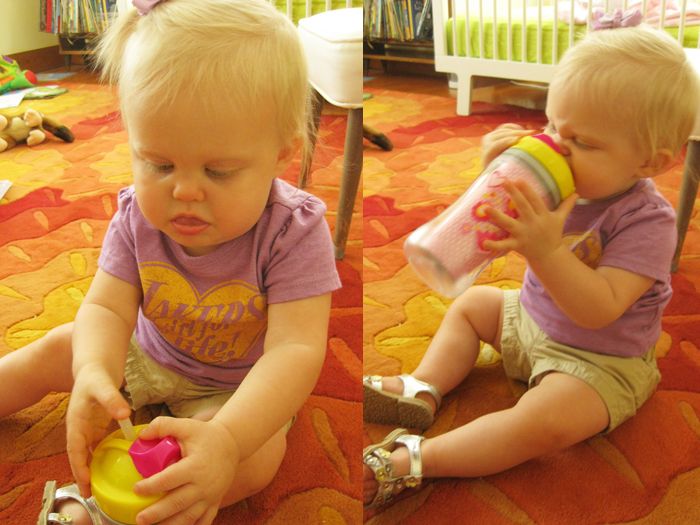 I pulled the straw cup back out last week and she loves it. I think she likes the fact that it is so much bigger than her other cups too. Ing will tote it around all through the house and try to find secret spots to sit it. She thinks this is hilarious.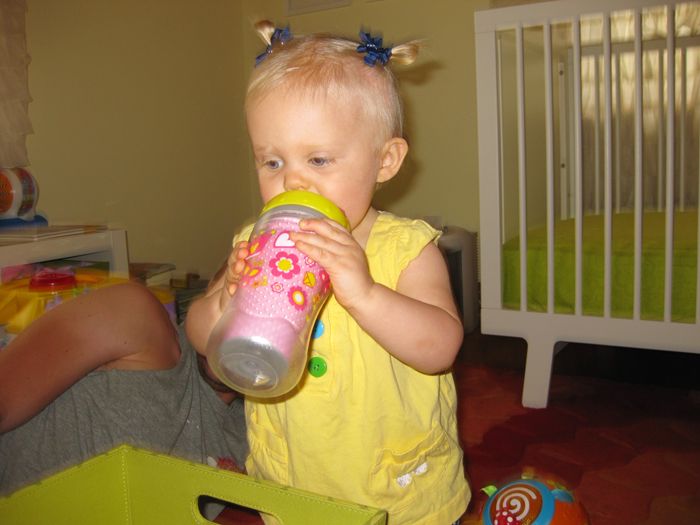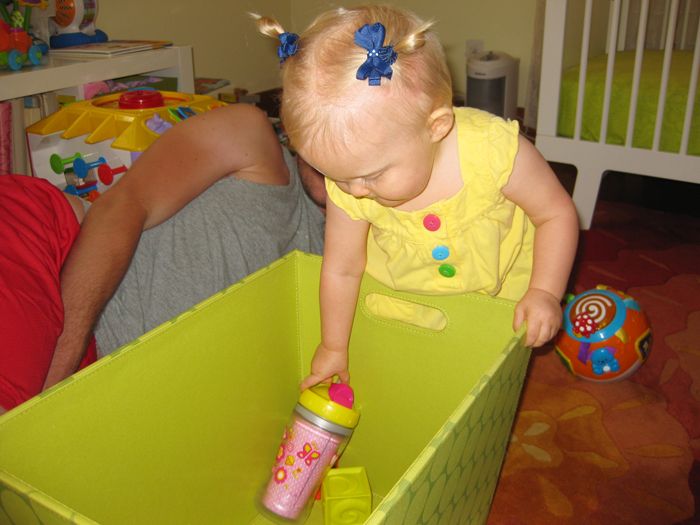 My little baby is not so little. She will be ONE in seven days! EEEK. She is drinking whole milk and prefers finger foods to baby foods. She will still eat baby food, but wants something on her tray so that she can feed herself also. Time is zooming by. So fast.