Mary Beth's school was on spring break the week before ours and I am so thankful we got some good visiting in! We got to hang with she, Alex, and Maelea and we had a blast. Ingrid thought Maelea was really fun too. We dream of them being besties as they get older too! Hopefully our dream can come true if they move back this way. Ingrid was ready for her first sleepover, apparently. As I was getting her pjs on she whispered in her i-know-the-answer-is-no-but-i'm-going-to-ask-anyway voice: "Maelea sleep in Liv's bed?" hahaha. I cracked up. She was ready for Maelea to spend the night. The girls had fun with their matching snack cups, love for TOMS, and killer dance moves to the Mickey Mouse Clubhouse song! Liv was content snuggling with Alex and Mary Beth and watching the older girls play.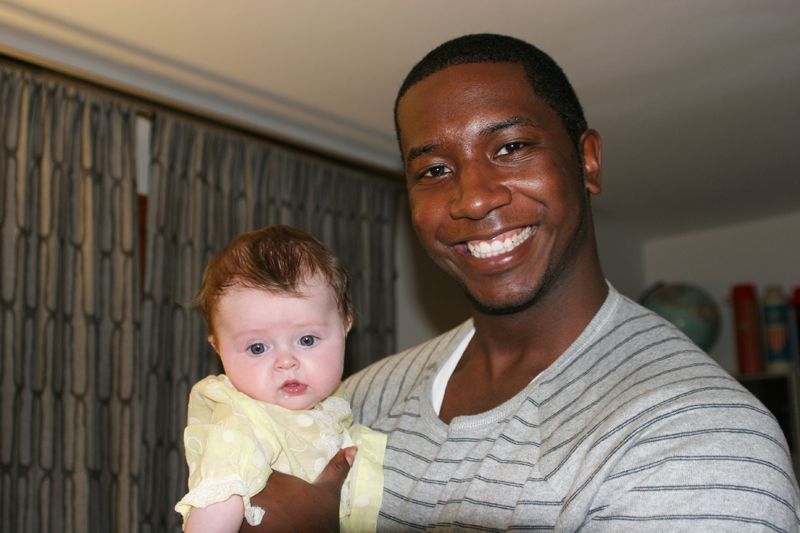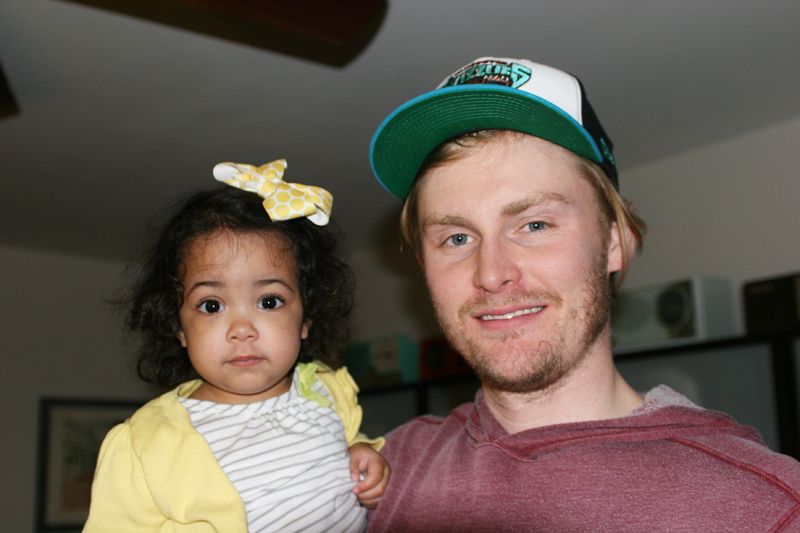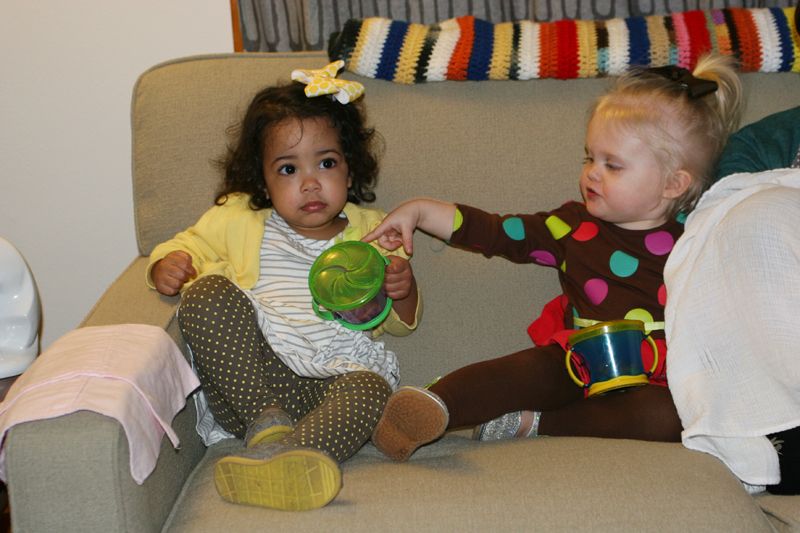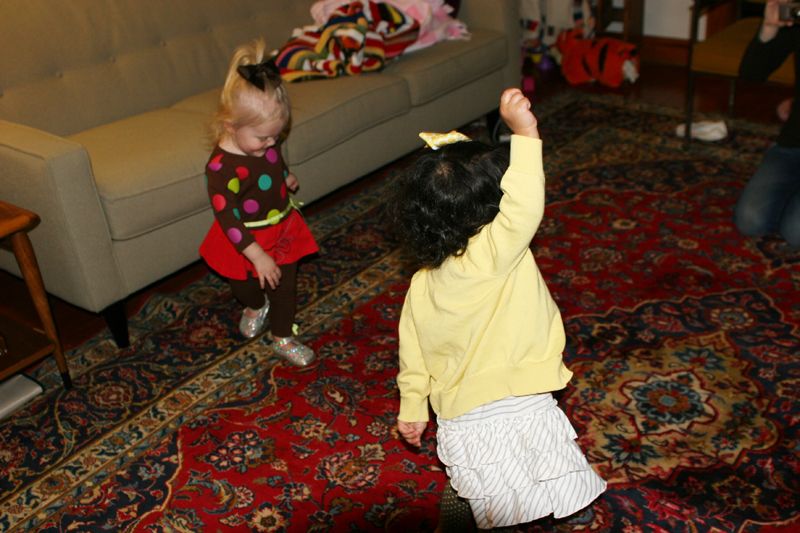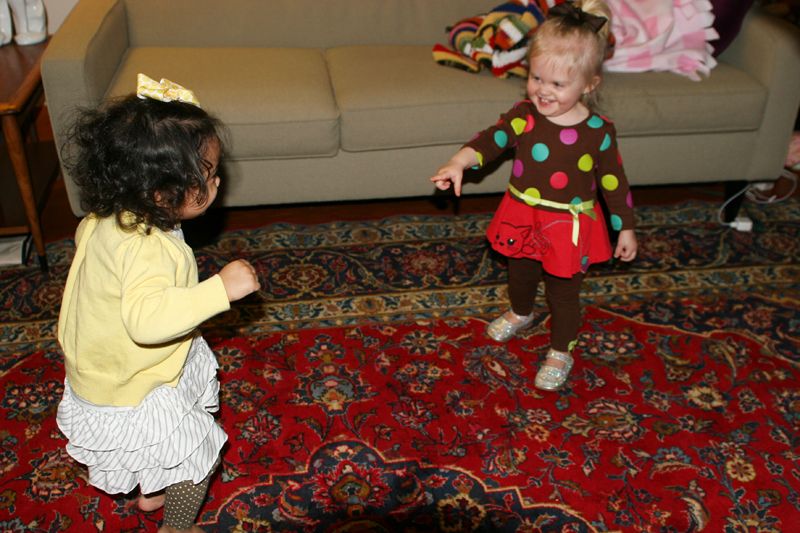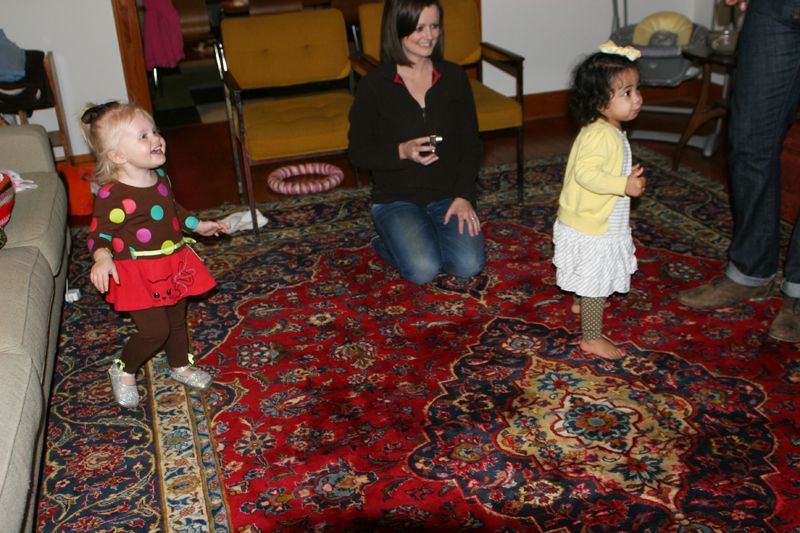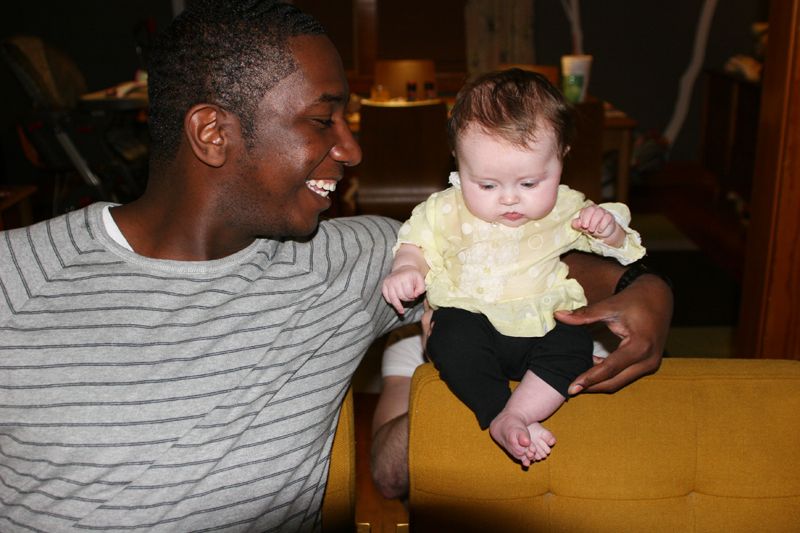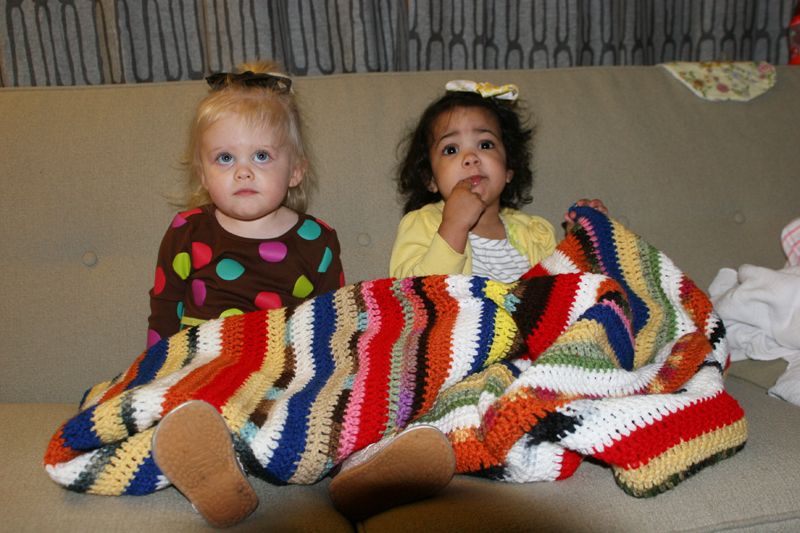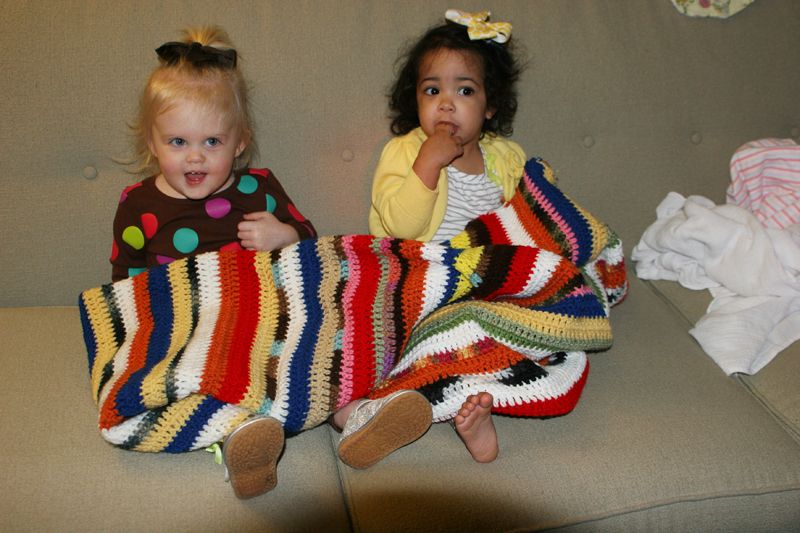 And just because I'm a sucker for flashbacks, here are the girls last year on the Hatches spring break visit.
It's amazing how much they have changed in one year!