Saturday was beautiful. The weather was warm and sunny and we took full advantage and went to some flea markets. And we struck it rich. We went to the
Junk-Shun Barn
here in Harrison and then up to Branson and Springfield. Ingrid had fun. Derek had fun. I had fun. We loved the pretty weather. After we went to
Decades
to pick up the tulip chair Derek won on eBay, we walked down the street to
Red Velevet
! I was really excited because I've loved reading all about their new location and store opening via
A Beautiful Mess
. Ingrid was getting very hungry and sleepy at this point, so we drove back to Ozark to see the Halsteds. Ingrid got to play with her cousins, and I got to go to the mall for a bit with Heather and Derek. Found some good deals and had some good sister time. I live for the weekend.
Ing and I strolling down the street in Branson.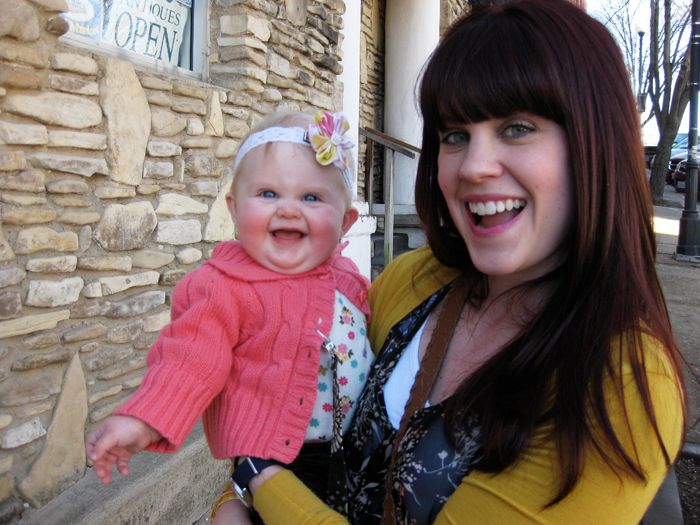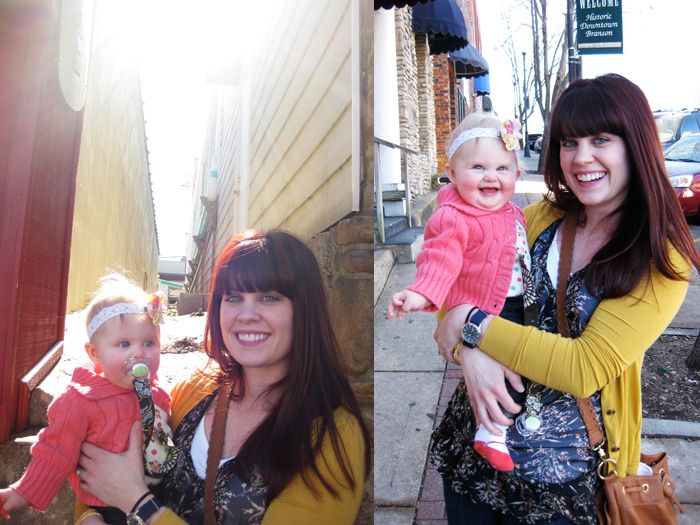 Our loot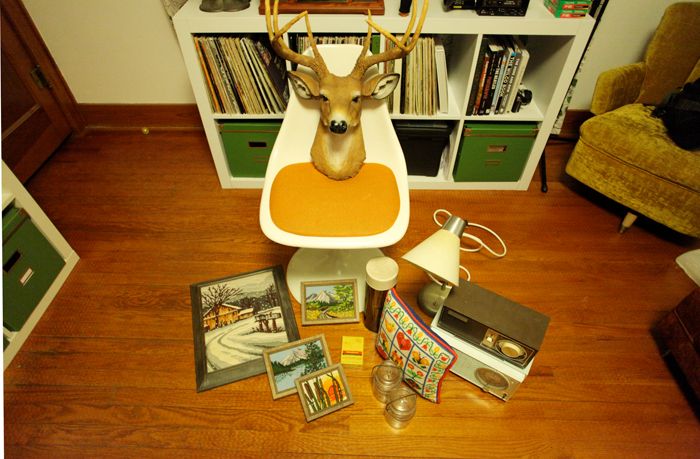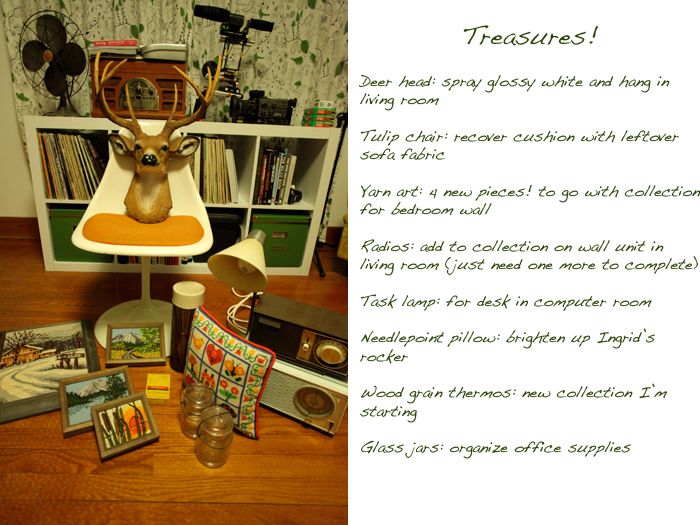 *sidenote: I got to re-dye my hair Friday night and I'm loving it. I love freshly colored hair. Now if it just wouldn't fade so quickly...