We dye Easter eggs every year. I've always loved it. This year it was all about Amelia. She was really, really excited about coloring her eggs. It made me so happy! She enjoys all things craft and project. She kept saying "Me want another Easter egg pease!" Ingrid was still a little small to dye eggs. But she was definitely curious about what we were doing. Next year, she'll be all about it! Elise was perfect the whole time. She sat in her bouncy seat smiling and talking.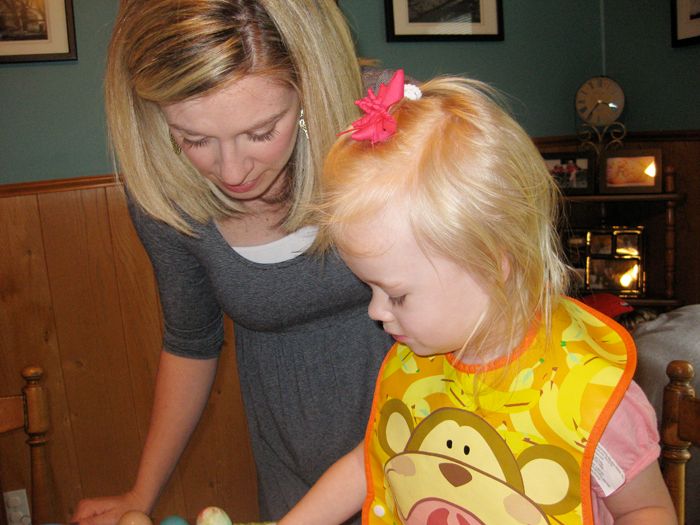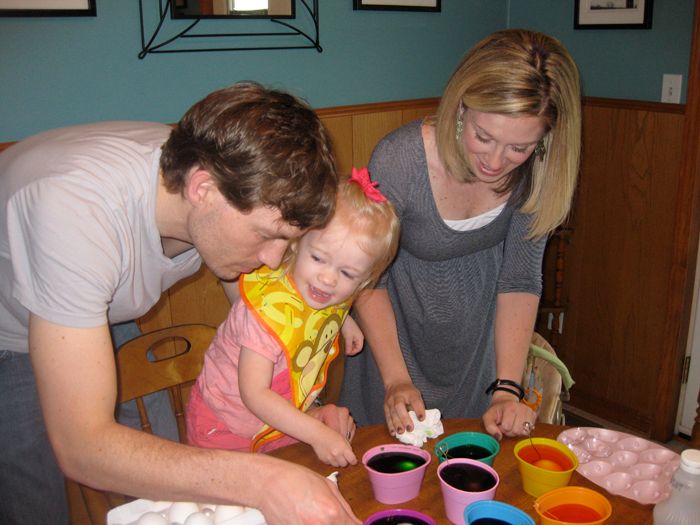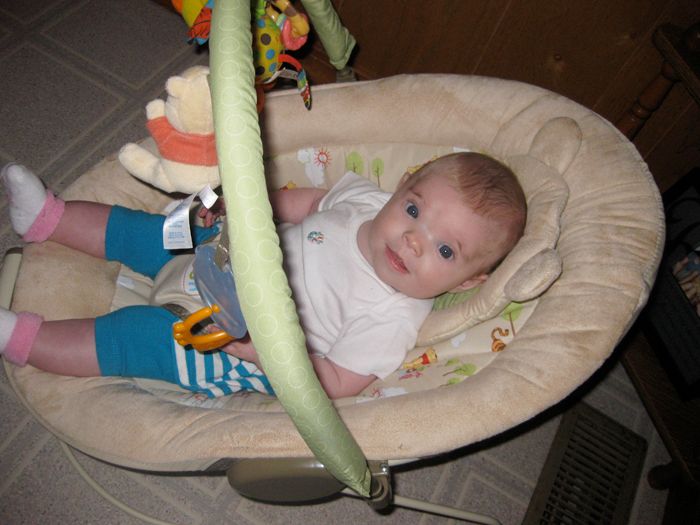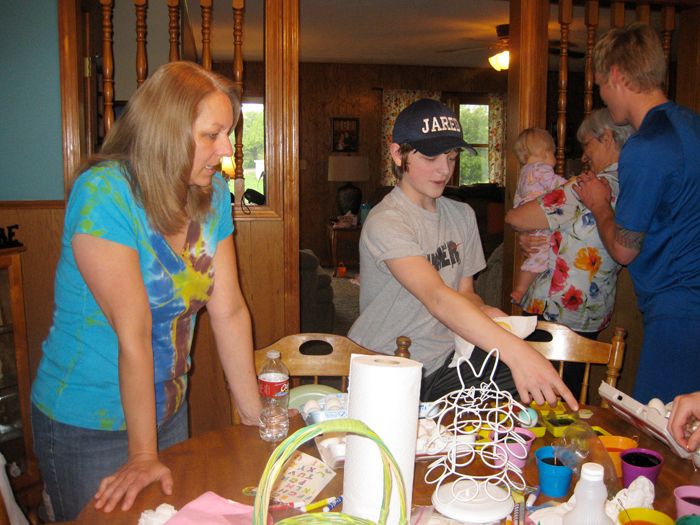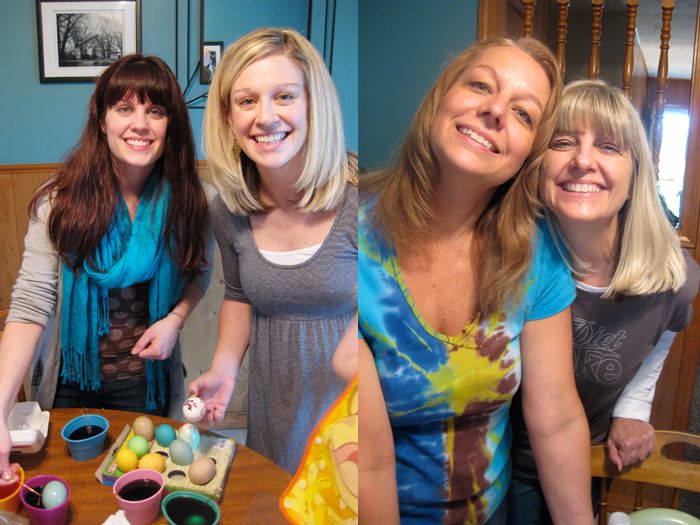 Lots of gifts were passed around this Easter. Mom got all the girls light-up rubber duckies! They were a huge success. She also got cute new outfits for the girls and Bath and Body wallflower plug-ins for us. She always gets us too much stuff. But I don't complain!! Ingrid got a new monogrammed sippy cup from Aunt Heather. She loves it. I'm figuring out that she likes using the cups without handles so much better. She's becoming quite the sippy cup pro. Amelia got a new bunny cup. She also got an animal matching game and some other goodies. I didn't get a pic of Elise with her gift bag because she was asleep when Amelia "helped" her open it!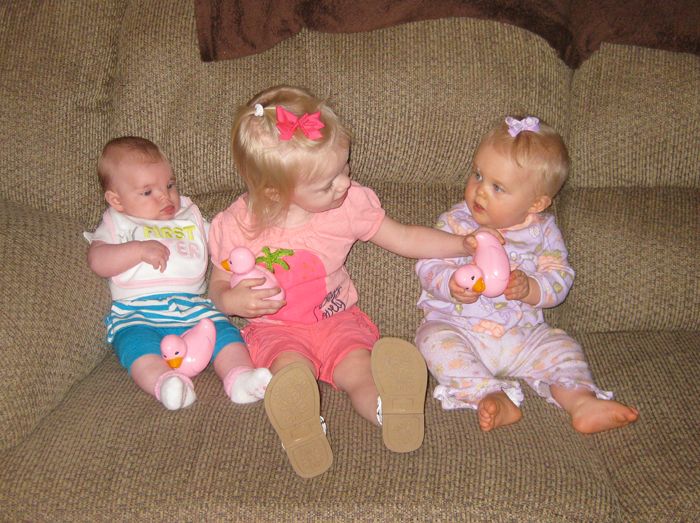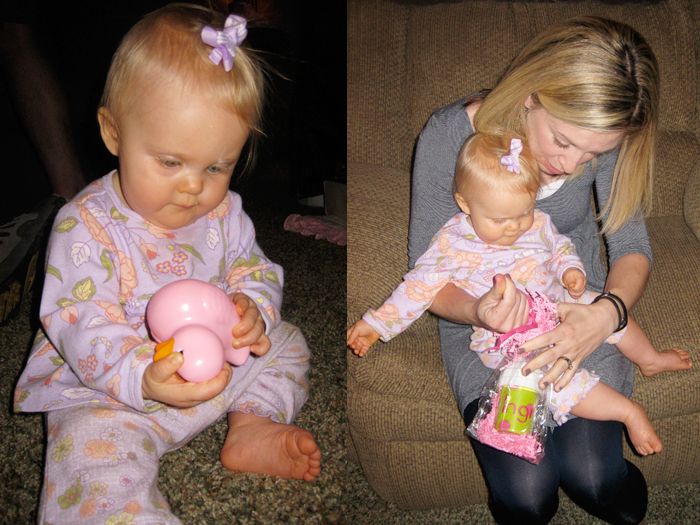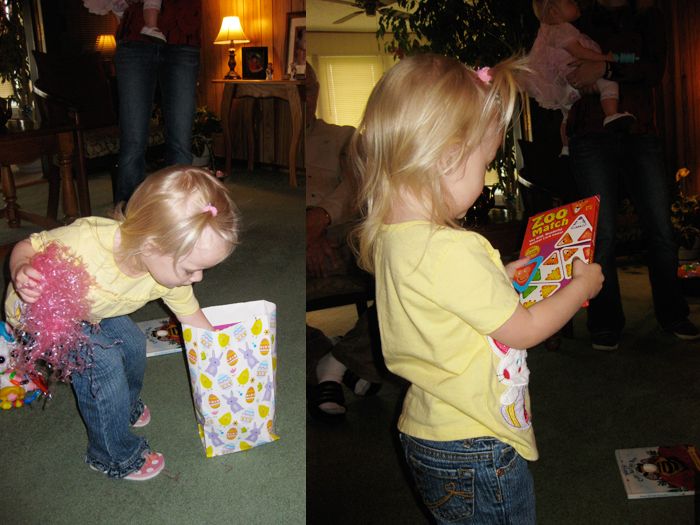 We also celebrated mom's birthday over the Easter weekend. Jenn made her traditional bunny cake and it served double duty this year. I can't even begin to express how thankful I am for my mom. She goes above and beyond for every single person in her life. I'm so blessed to be her daughter. And to have her as a Gammy to Ingrid. I never ever have to worry for a single second when I go to work each day and that is a luxury I know a lot of moms don't have. LOVE YOU MOM!