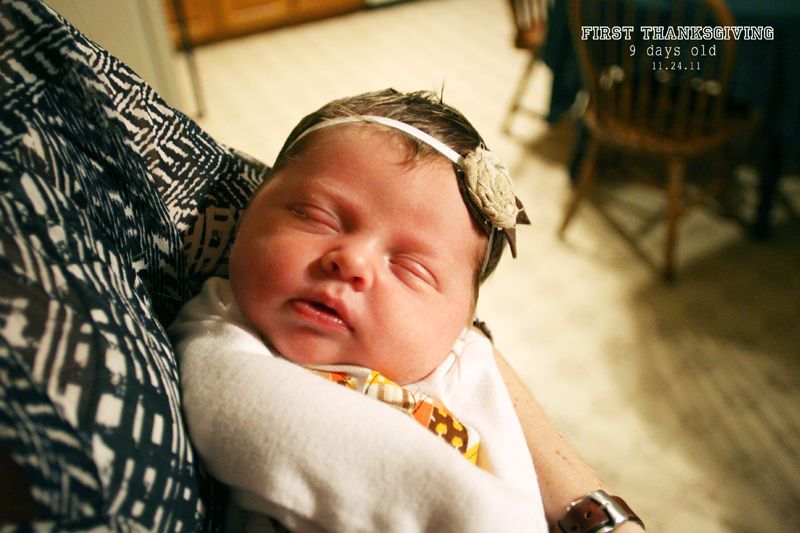 We had such a great family day on Thanksgiving. Meme went all out and cooked the works: turkey, dressing, cranberry sauce, mashed potatoes, gravy, sweet potato casserole, green bean casserole, heavenly corn casserole, cream cheese stuffed celery, fruit salad, and rolls. It was so delicious.
I ate and ate and ate. And then had leftovers the next day and they were just as good. Our family has so much to be thankful for. We are very blessed. For Derek and I, it was our first holiday as a family of four. I am so glad Liv made her debut early to celebrate with us. I was prepared for her to come early and had made a little turkey onesie for BOTH girls out of some vintage fabric that I've had forever. I absolutely love this fabric. I made Ingrid some ruffle pants to match. I hadn't made Liv any pants, because I had run out of time before her arrival. So I stayed up the night before Thanksgiving and made her a pair. No ruffles for her short little legs, but some cute pants nonetheless. I also made her a little rolled flower headband out of the tan fabric and brown felt for the leaves. I am a huge bow/headband fan, but her head is soooo tiny none of the headbands I have will stay on right now so I'm left to making my own.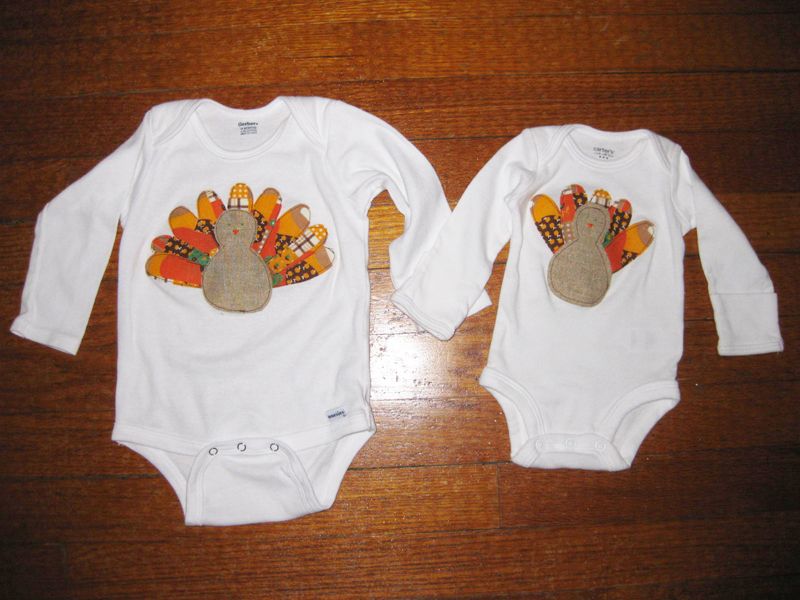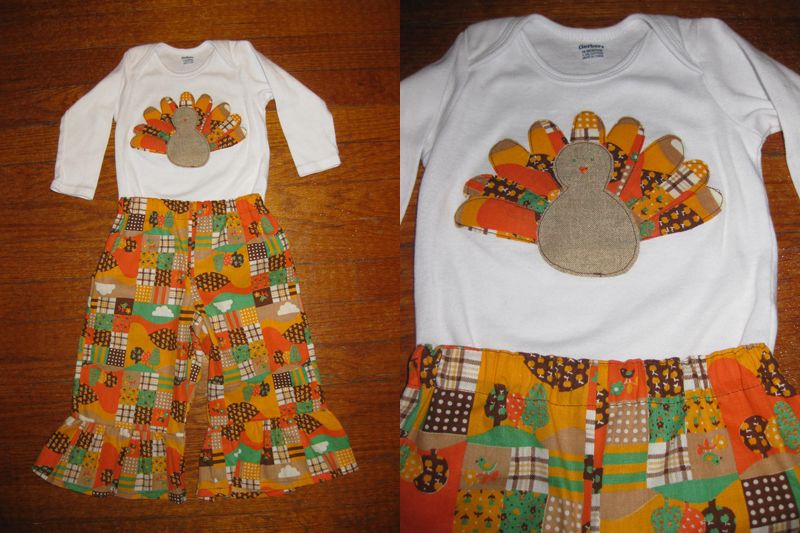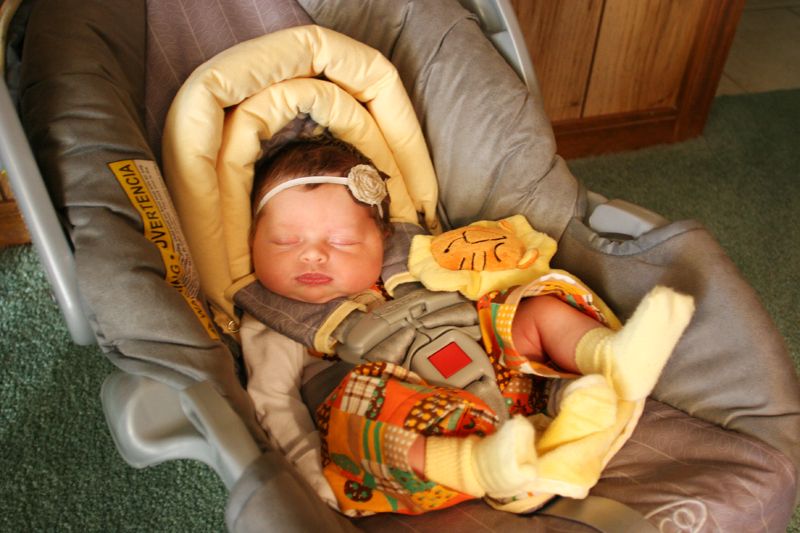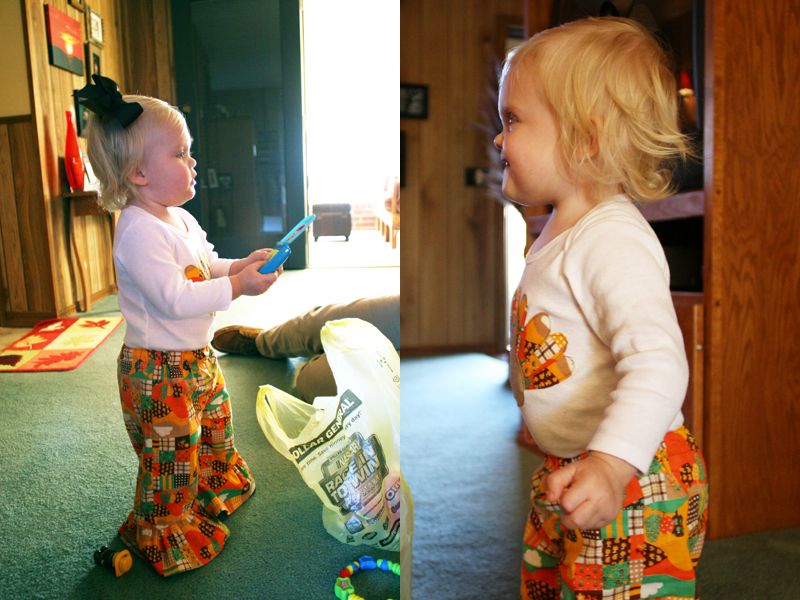 Amelia and Elise were so precious in matching panda dresses. I wanted so badly to get a pic of all four cousins, but this is the best I got. Maybe when they're a little older...?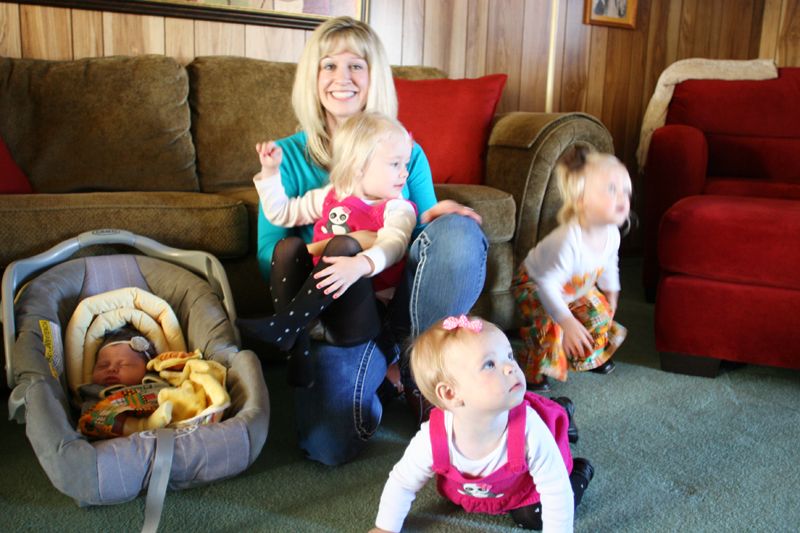 There was lots of playing toys, games, reading books, laughter, and fun.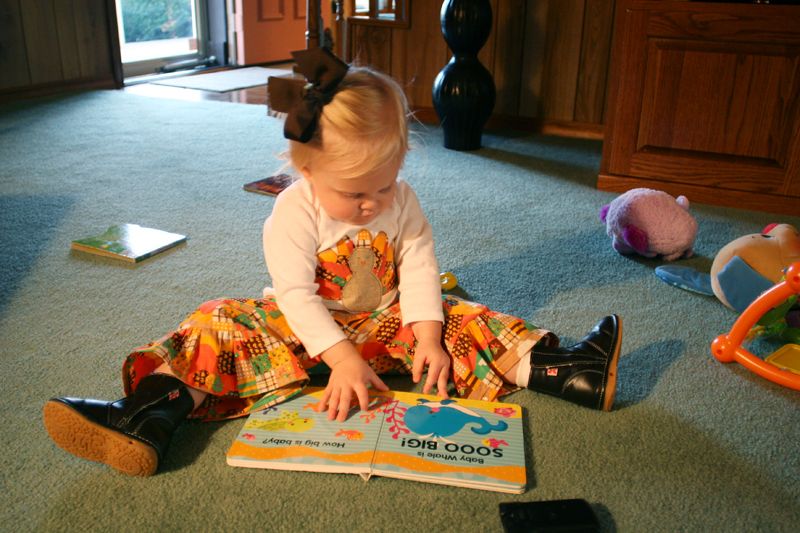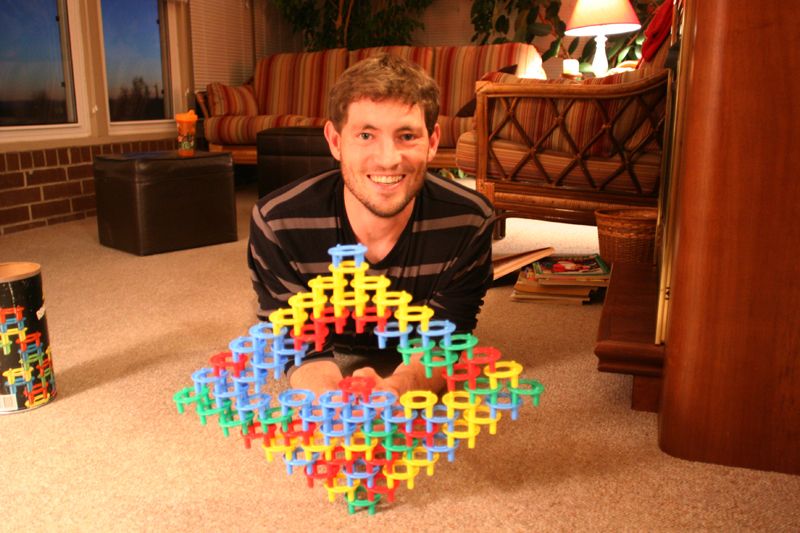 Elise showed off her walking skills AGAIN!
For dessert we had an adorable turkey cake made by Jenn. The "big" girls were very patient while we were taking pics. But they wanted to dig in!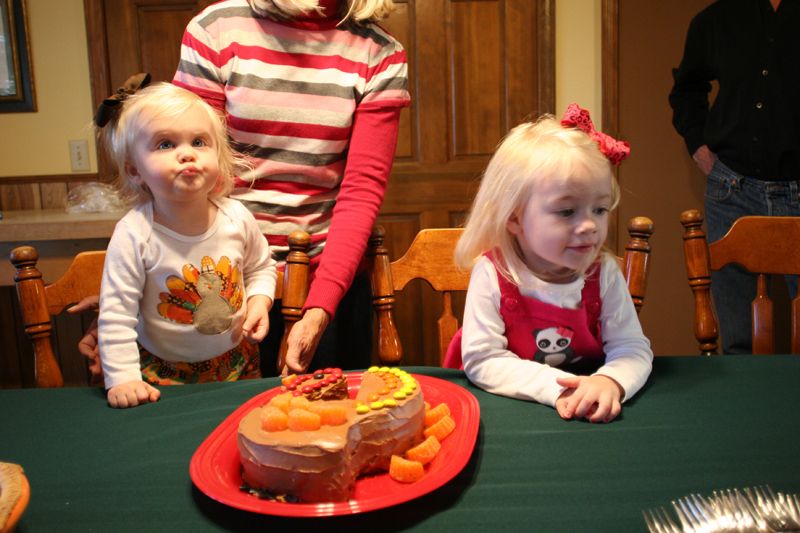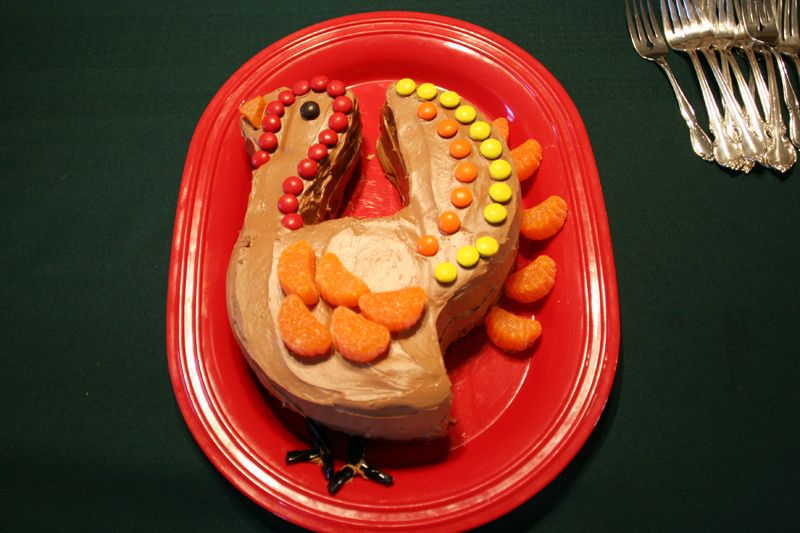 Meme also made 2 pumpkin pies, a pecan pie, and an apple pie!!!!
My little family!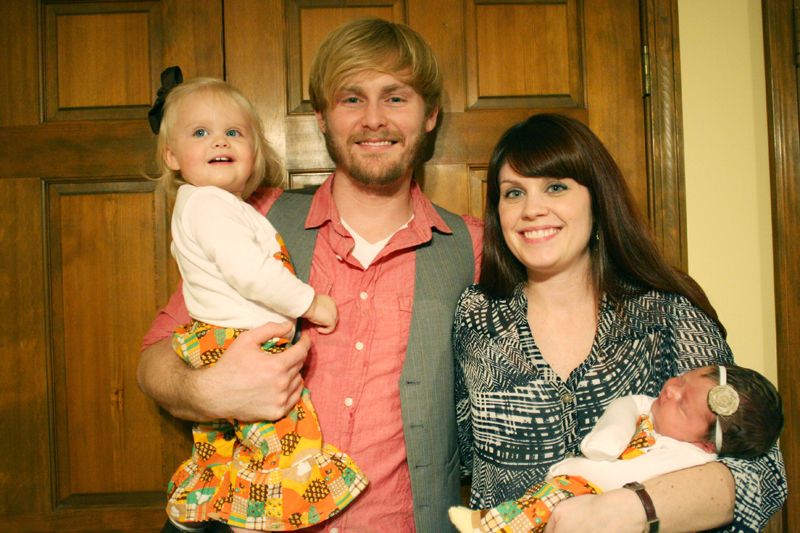 I was so excited to get dressed in something other than leggings or sweats. I wish I had a shirt like this is every single color/pattern combination possible. I love it. Perfectly loose and blousy without being a tent and it buttons up for easy feedings! Hooray.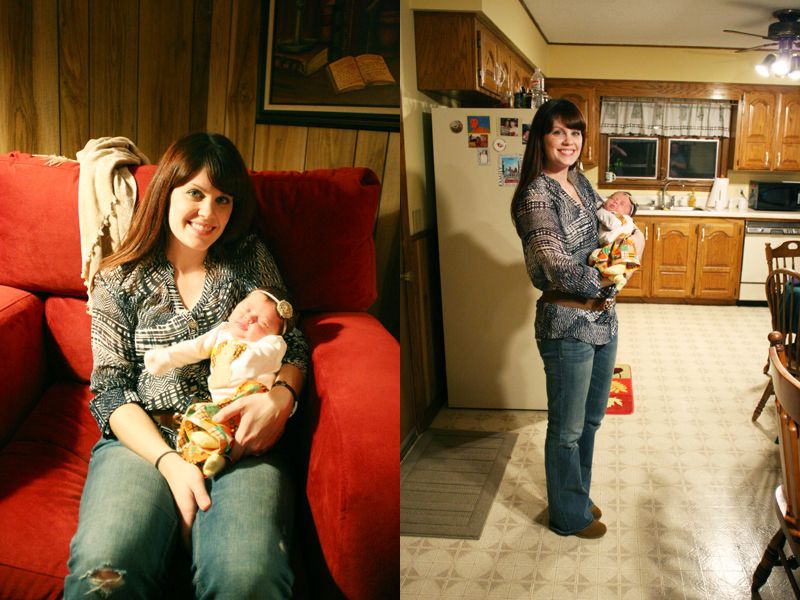 Sisters! Here we are with our babies. Loving my sister's new bangs. So cute!
I ended the night with an ice cold Coca-Cola in a glass bottle! PERFECTION.