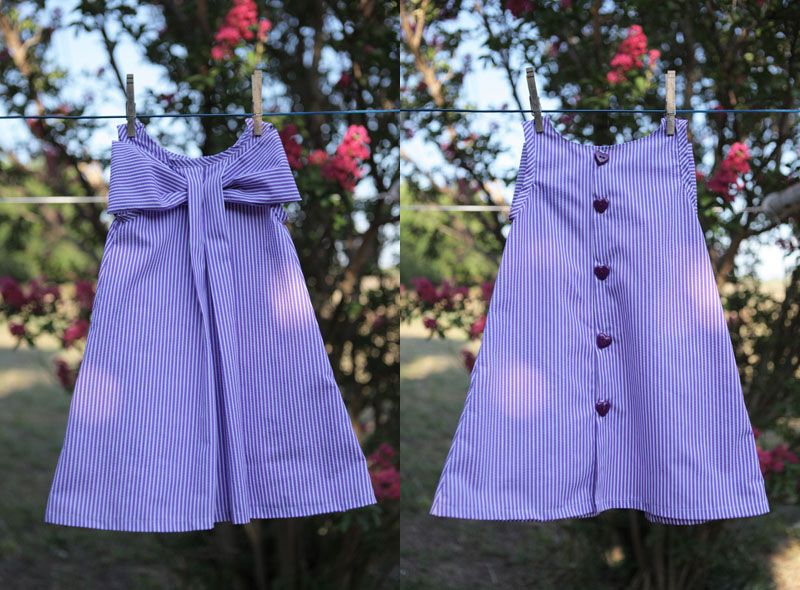 Way back in February, Mary Beth sent me a picture of a dress she found on Pinterest and asked if I could recreate it for Maelea. I told her I wasn't sure I could. Since I'm a totally self-taught sewer, and this dress looked a little complicated for my skill level I didn't think I could recreate it. But I'm always up for a good challenge. So fast-forward five months and I decided to give it a try for Maelea's birthday!
source
I wanted the dress to be light and breezy since we are having the hottest summer ever. So I picked a pale blue and white seersucker to work with. I used one of Ingrid's bigger dresses to help make a pattern since I knew Maelea was taller than Ing. Keep in mind, when I was making this dress, I hadn't seen Maelea in person in months and months! I was super excited with how the dress turned out. I used peach buttons down the back that really set it off. Heather got me some buttons from a cute little Etsy shop and I had been dying to use them. Plus, this help put a little different spin on the dress so it wasn't a carbon copy of the Pin Mary Beth sent me. I put the dress on Ingrid right away to see how it looked!
I loved it! The oversized bow is just so cute and different. But then realization hit that this dress fit Ingrid perfectly, so it was going to be too small for Maelea! So off I went to make another one. I was actually excited to try again because there were some things I wanted to do differently. One of the main things I did differently was how I attached the bow. I also made bias tape out of the same material as the dress and used it around the neckline and armholes. I think it gave it a much more finished look. Ingrid's dress is more of an 18/24 month and Maelea's is a 2/3T. I loved how the purple turned out also!
Mary Beth and Alex visited our church Sunday and the girls had on their matching dresses! It was just too precious. We went to McDonald's for lunch, per the girls' request, and I tried to get a few shots of them in their dresses.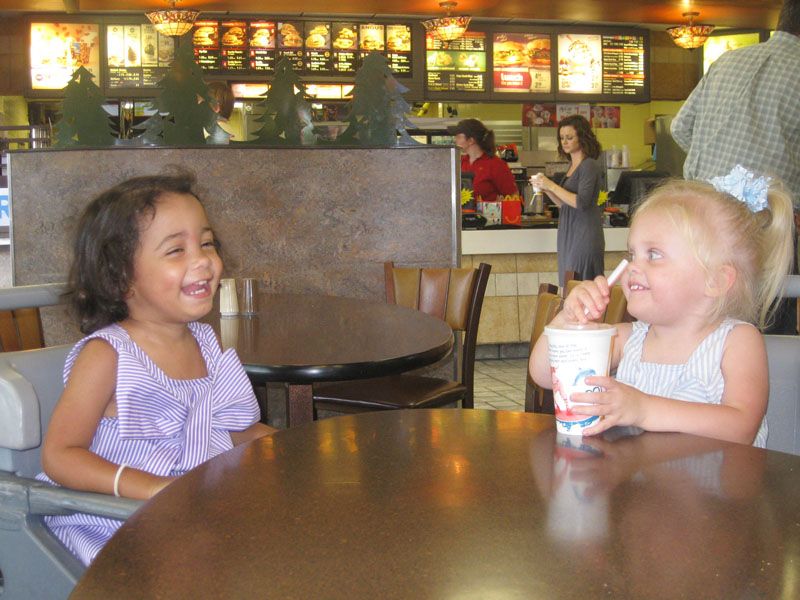 You can tell it was super sunny, hot, and almost nap time! But they still look as cute as can be.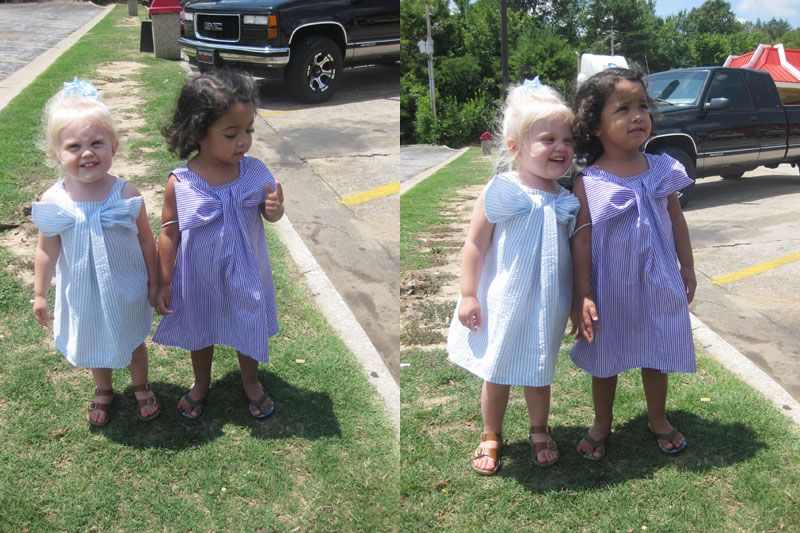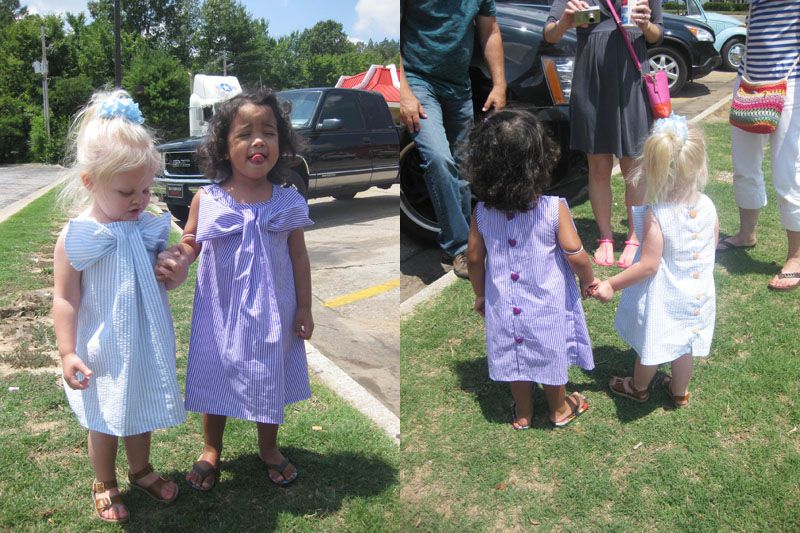 This is definitely the hardest thing I have tried to sew and I really like how it turned out. I could have bought a pattern and I'm sure it would have been easier and even turned out better, but I'm proud of myself for trying it on my own. Now I can't wait to make more of "The Maelea Dress."