Yes, my birthday was 8 days ago and I'm still celebrating! It's been the best birthday. We had our yearly joint bday party for Heather and me and it was a blast as usual. We all went to Heather and Ross's house and pigged out on Rib Crib and Coldstone Creamery cakes. These cakes were to DIE for. Our picks were Cookies and Creamery and Chocolate Chippery.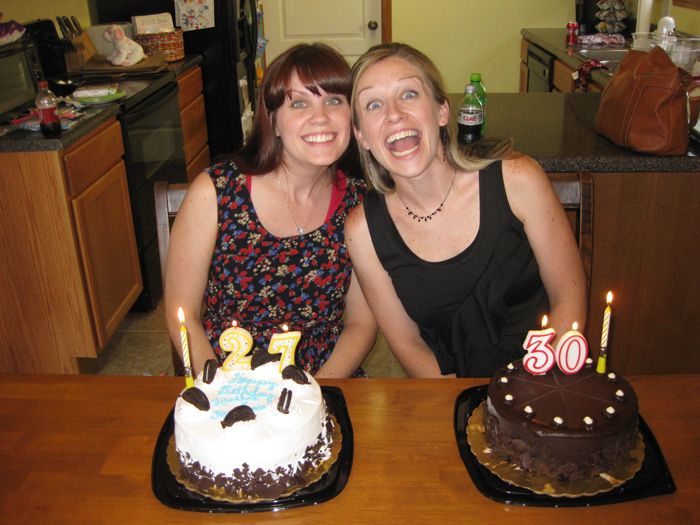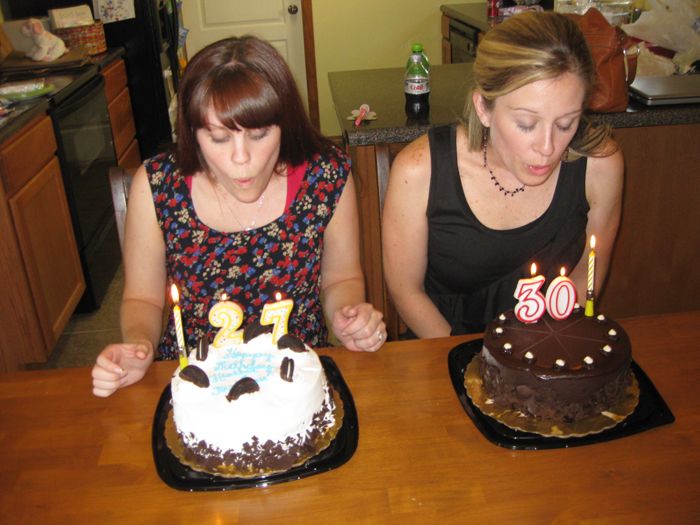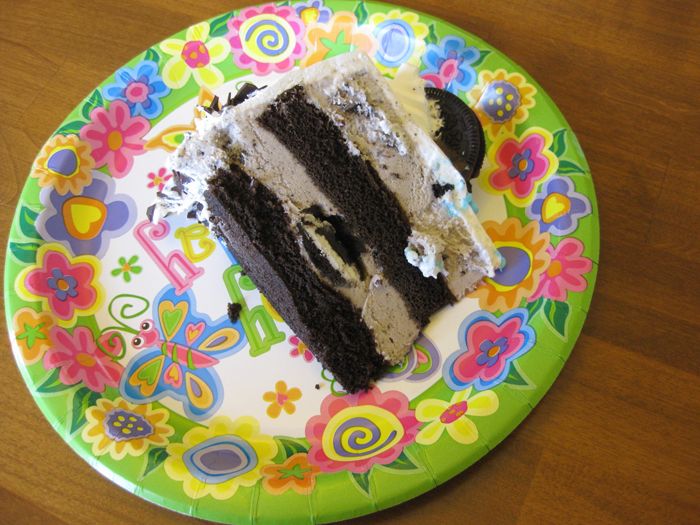 Yummm. We got mounds of gifts that we didn't need but were oh so happy to indulge in. Ross pulled off two huge surprises for Heather with a voucher to zipline and an iPad!!!!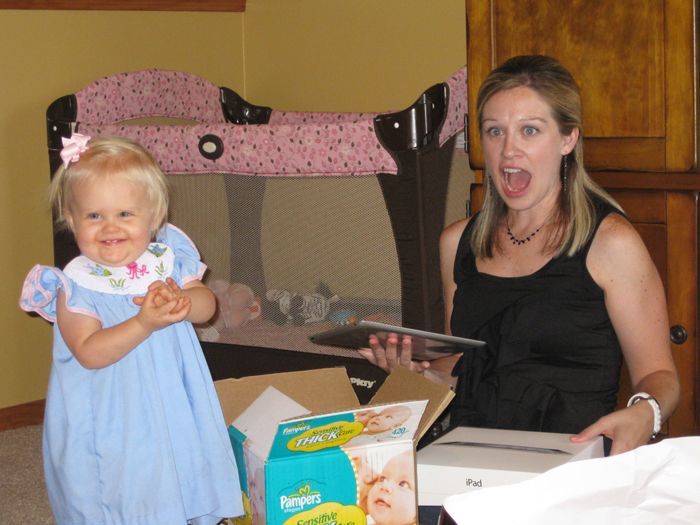 Apparently Ingrid wants me to get one too...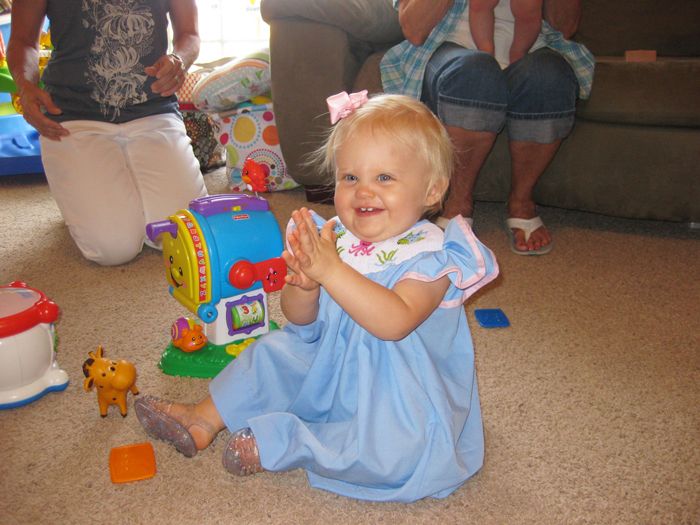 I got lots of new sewing books! Amelia informed me they were from Barnes and Noble and there are several specific things she wants me to make her.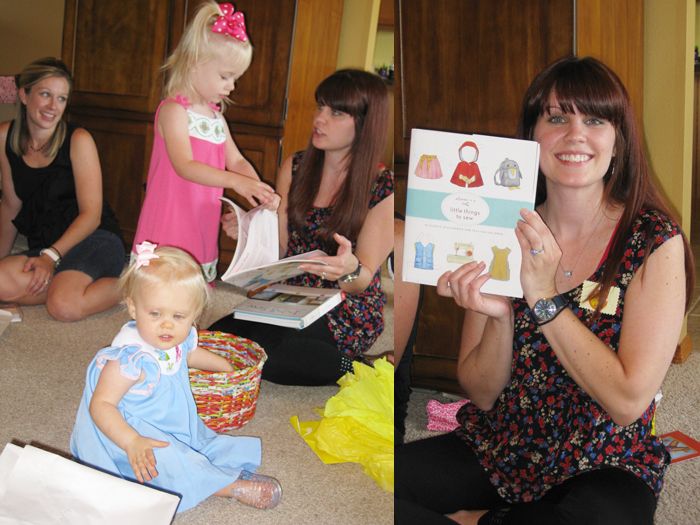 I also got some spending money for our upcoming shopping trip in Branson!! And look at these cute cards Jenn made for us.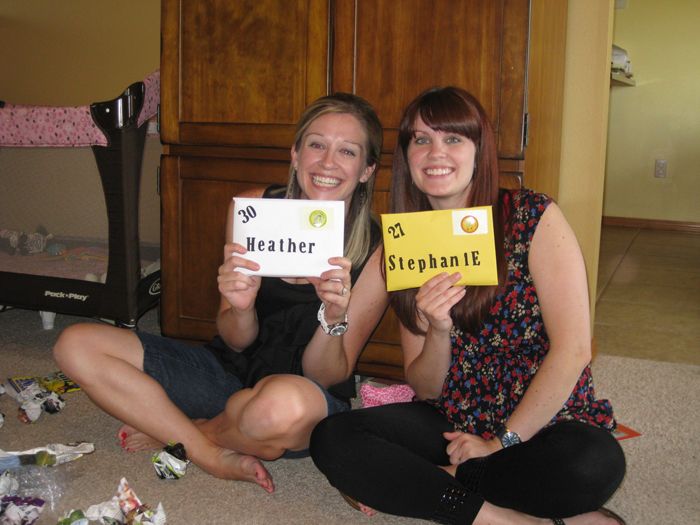 Ingrid had so much fun playing with Amelia's toys and prancing around the house.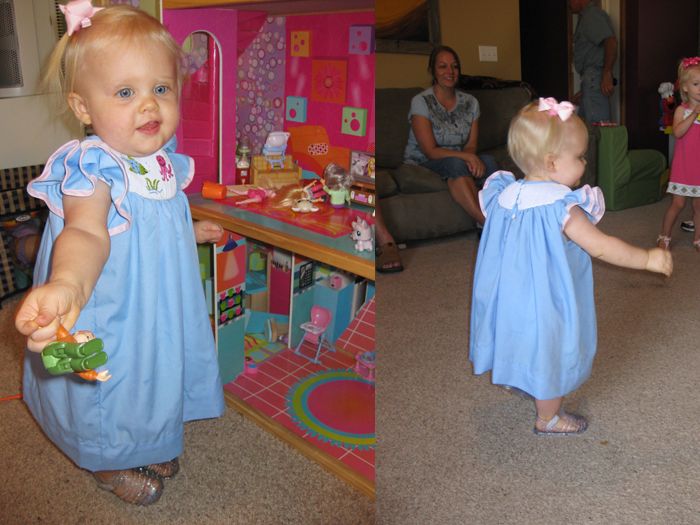 Amelia was so proud of Ingrid's walking skills! She had to show her just how proud she was: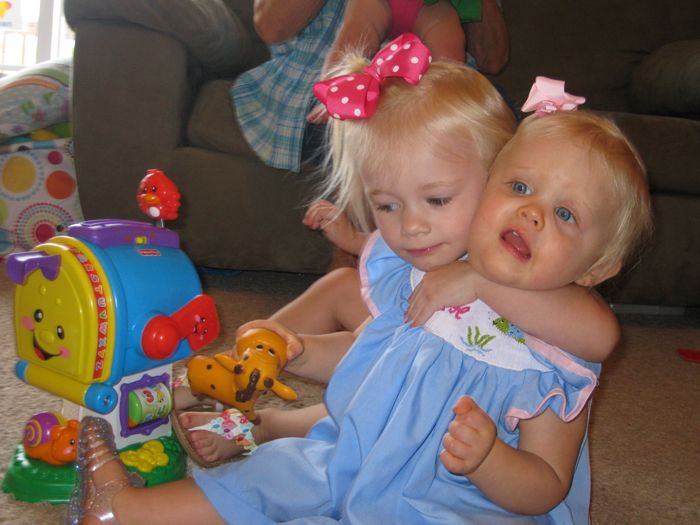 (Does this remind you of a certain picture from yesterday's post...?)


Elise and Amelia were too cute in their matching pink, green, and white dresses. I can't wait for these to hand down to us! Yahoo.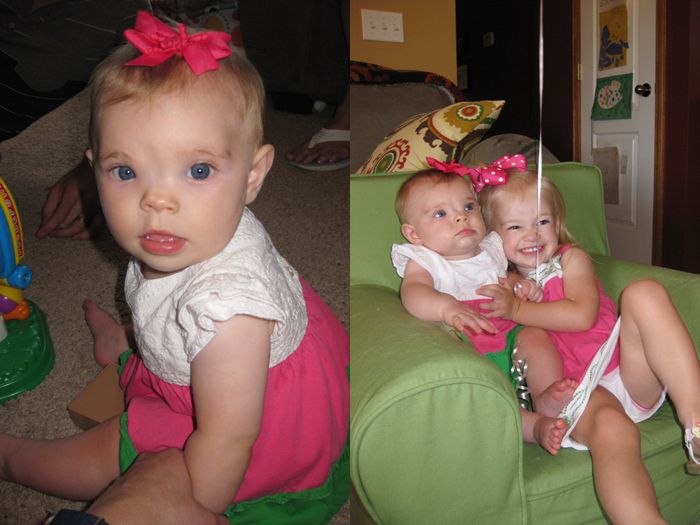 And Derek's prize winning gift of the night: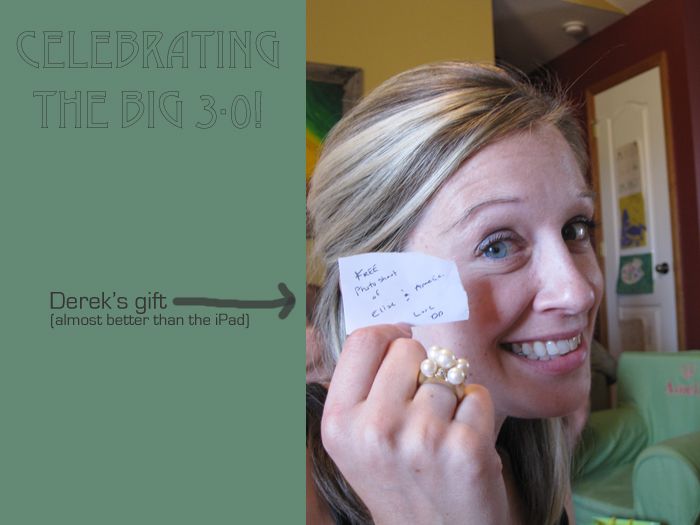 I got to celebrate yet again at Glenda and Daniel's. Ingrid had a blast playing ball and getting chased around.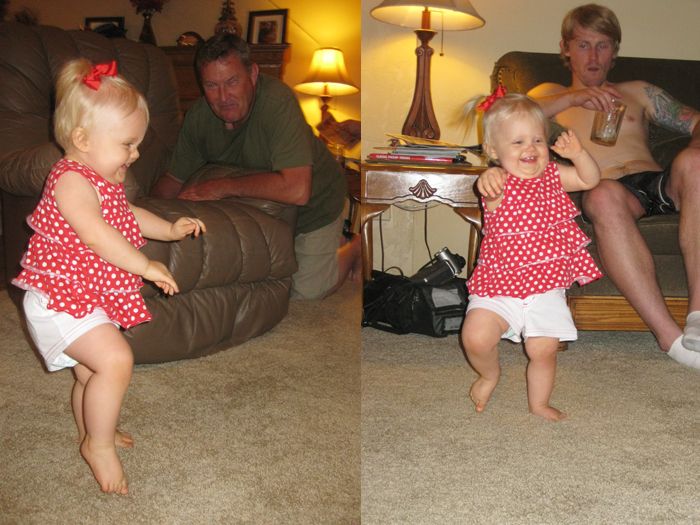 I had another wonderful meal--Grand Fortuna--my favorite Chinese Restaurant and a Dairy Queen ice cream cake. I also treated myself to a hair appointment. Got my locks all ready for a new school year!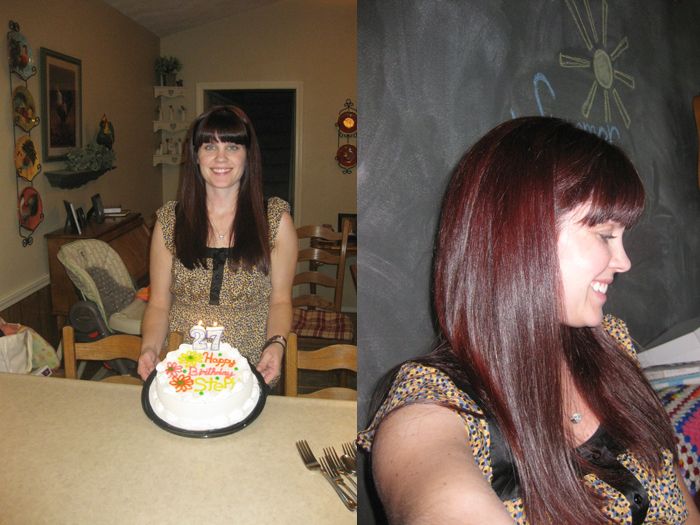 And the celebrating continued with dinner at HuHot with friends! Shopping at T.J. Maxx in between dinner and dessert. A monster cookie at Cheddars finished the night. Yummmola.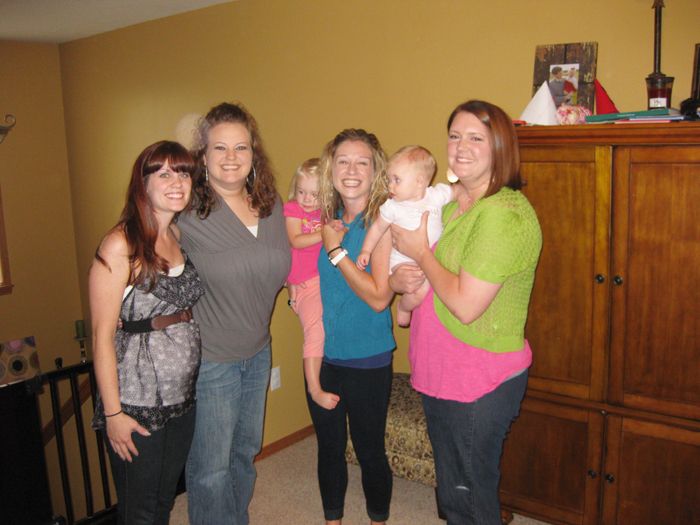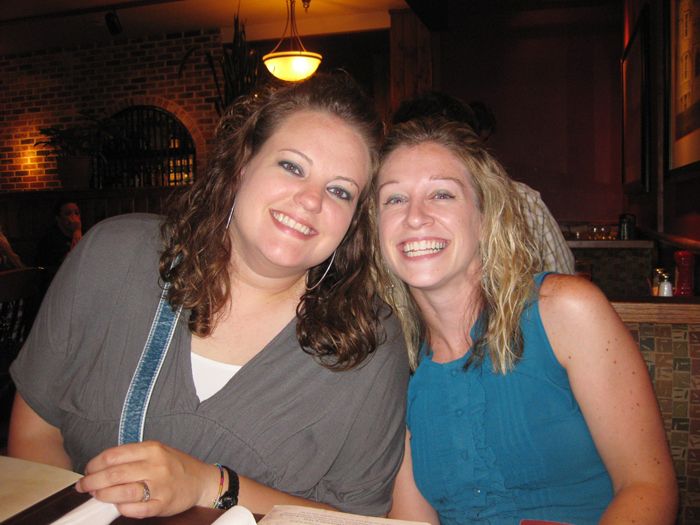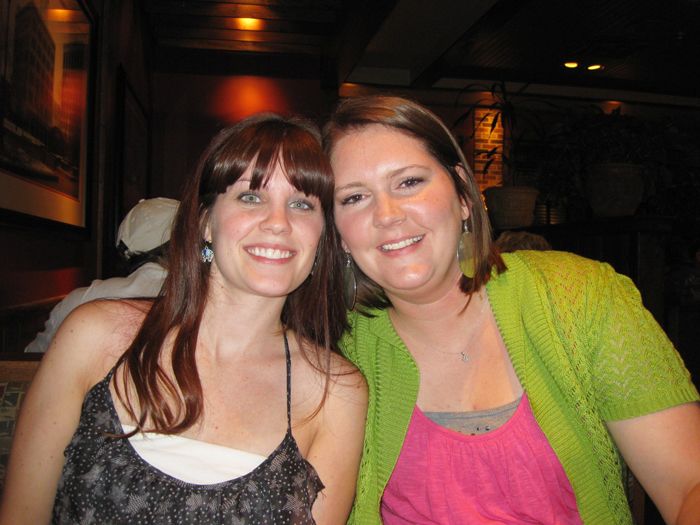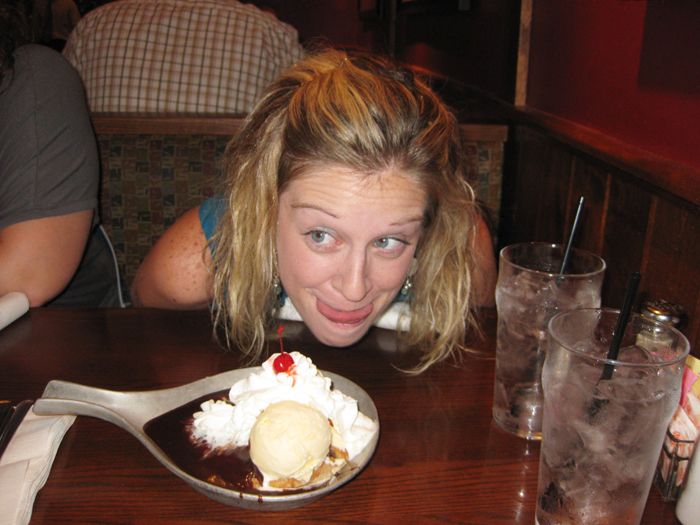 Am I spoiled? Yes!