Today is the last day of February and I'm ready for spring! Since there's no more hope for snow days (darn) and we're losing part of our spring break to make them up (double darn) I am ready for spring days to come around. We had a little taste of spring on Sunday with 73 degree weather. Ingrid got to wear a jumper without tights to church! She was so excited.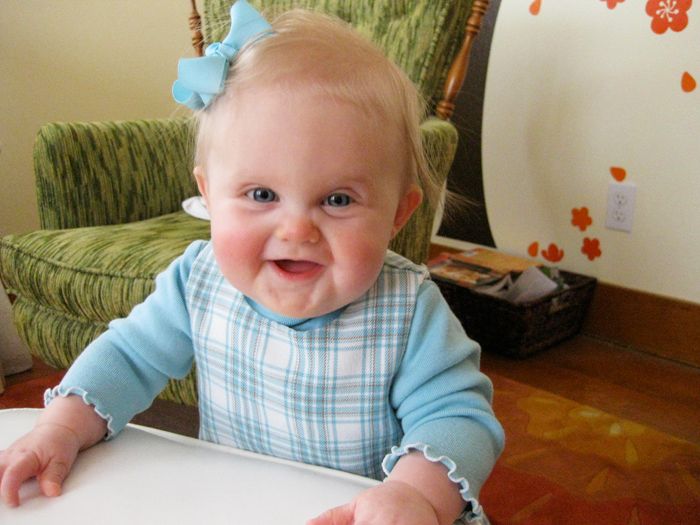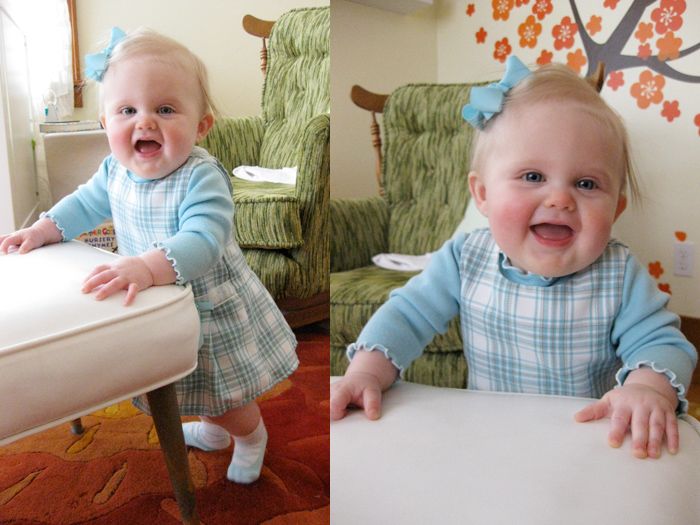 She was also way too busy to get many pics made.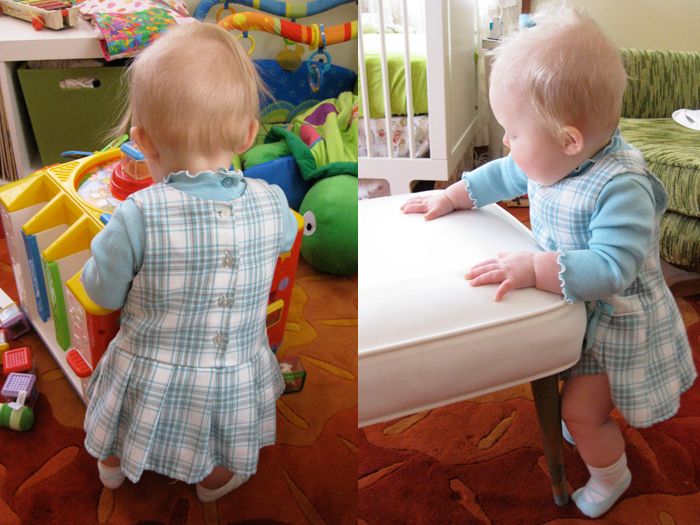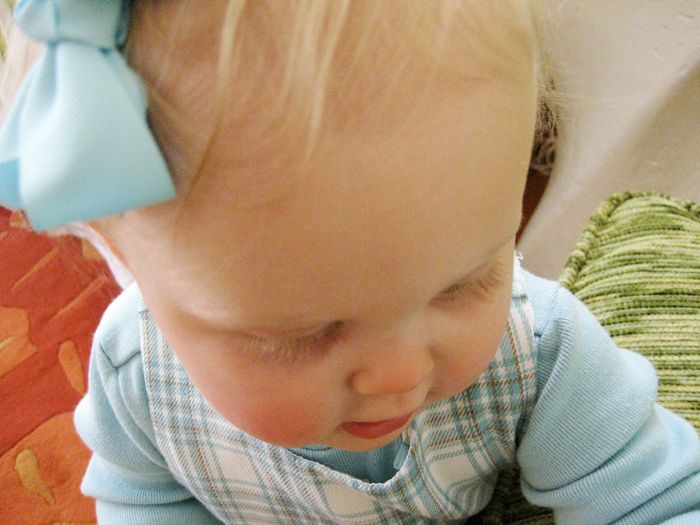 Ingrid is so active these days. It was nice being home with her all weekend to see how much she is doing. She is crawling everywhere. She wants to get into everything. And once she gets to her goal, she immediately pulls up on it. With lots of "dangerous" furniture (i.e. coffee table, side tables, entertainment center) to bump chins and heads on, I was very busy chasing Ingrid Cate around. And now her knees are starting to show how hard she's been playing.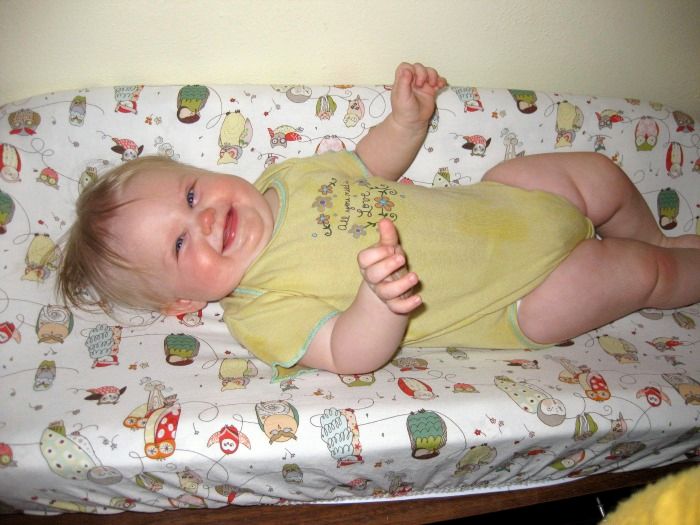 I guess Ingrid is ready to say goodbye to February too, because tonight SHE WAVED!! We've been working and working on it. I was so happy. Heather was here for supper and she was about to take Ingrid to her room to get her jammies on. They were waving bye-bye to D. Like we do when we go anywhere. And.she.waved. Just like that. I was so proud. Then she kept doing it over and over. So many memories. So glad I have this blog to help me document them.