Saturday morning we went to Neighbor's Mill for a delicious breakfast. Ingrid and I love to share the gooey, cream-cheese icing covered, fresh-baked cinnamon rolls. We also had some scrambled eggs for a little protein. But we really went for that cinnamon roll that's as big as my head. It was so, so tasty!!! You need loads of milk to wash down that sweet roll.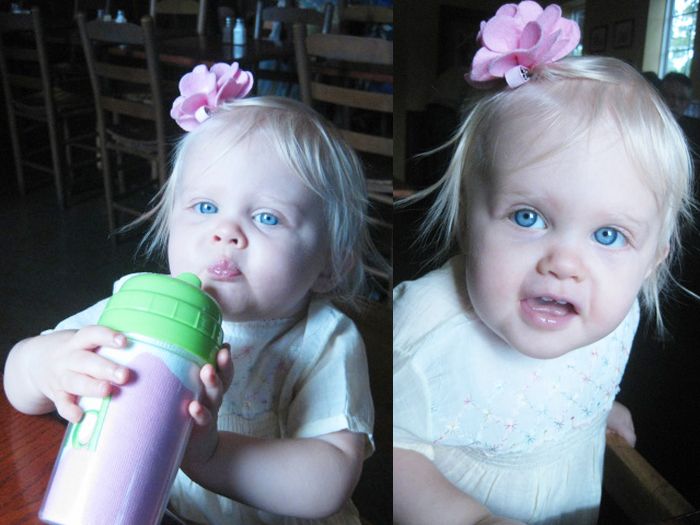 This is the face I got when I told her the cinnamon roll was all gone.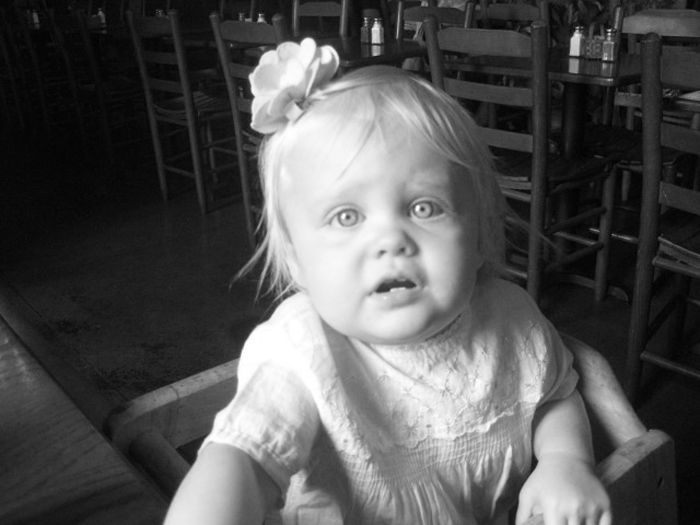 Maybe I ate more than my share?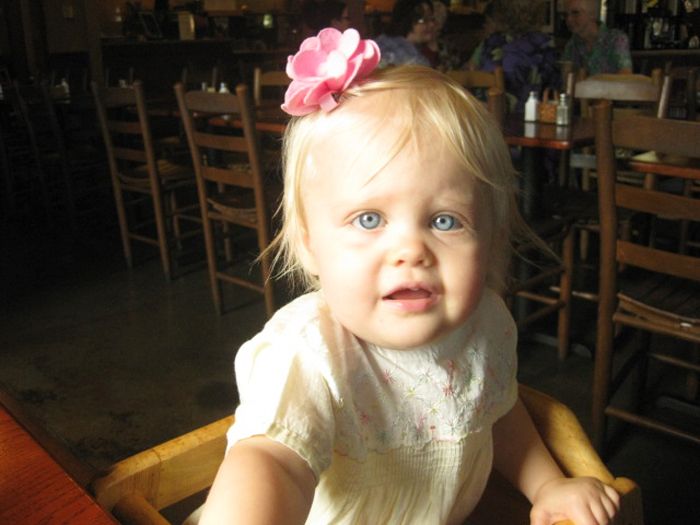 Smiles quickly appeared when we got back home and got busy playing.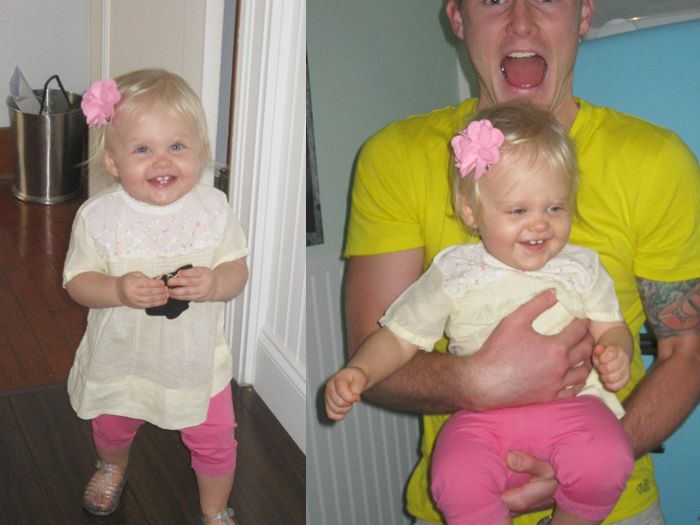 Ingrid loves this little magnetic barn that Heather got her for her birthday. She can match up all the animals and dances her heart out to all the songs.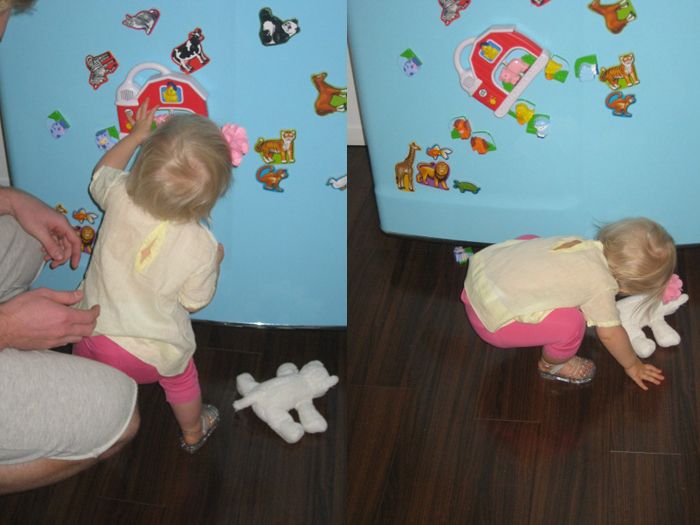 She loves to say "bow" very emphatically when she points to all the bows in her closet, and the bow in her hair, and more often than not--when she's yanking the bow
out
of her hair.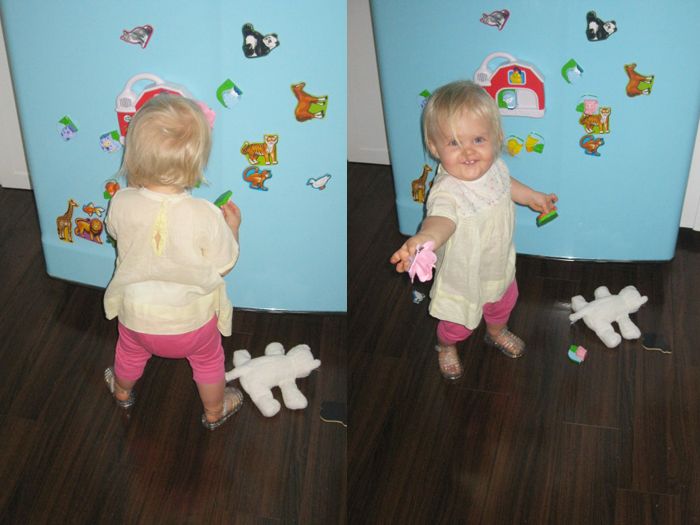 I love this sweet pale yellow, vintage, embroidered top. It's very thin and super soft. It's been in the closet for ages and I thought it looked so huge. I tried it on Ing Saturday and it fit perfectly. I was wanting to take some more pics in it, but we had a little pee-pee accident, so this is all we got. I'll try again--maybe in the fall with a little cardigan? Oh fall, I can't wait for your arrival!