Happy Birthday Dad!
I'm super late on posting this. The blog as a whole as been a bit neglected the past few weeks due to extreme exhaustion, killer headaches, nausea, and rounds of dry heaves. I think I'm about over those tiny hurdles. Hopefully.
We had a wonderful birthday weekend with the best dad in the universe--MINE! He deserved a birthday fit for a king. He got lots of good gifts and a weekend with mom in Branson! I got to practice making cupcakes for Ing's bday bash-which is coming up way too soon!! We had a delicious meal courtesy of mom. And the girls had some fun. I got some cute, cute pics!
Dad with his dessert. 54??? Looks more like 34!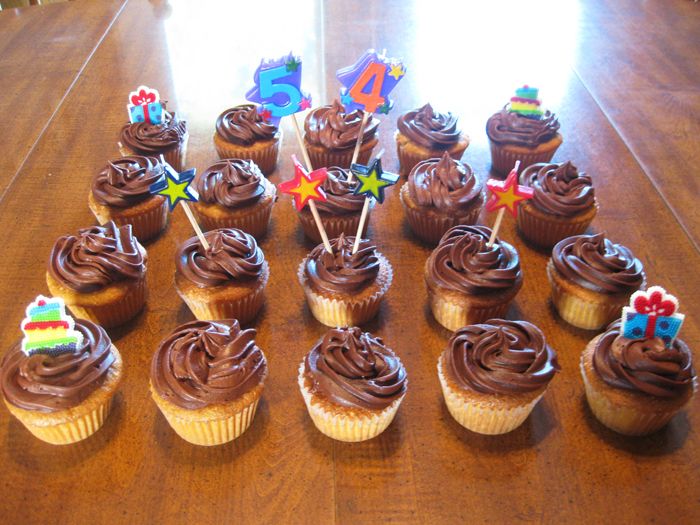 Dad with his grandgirls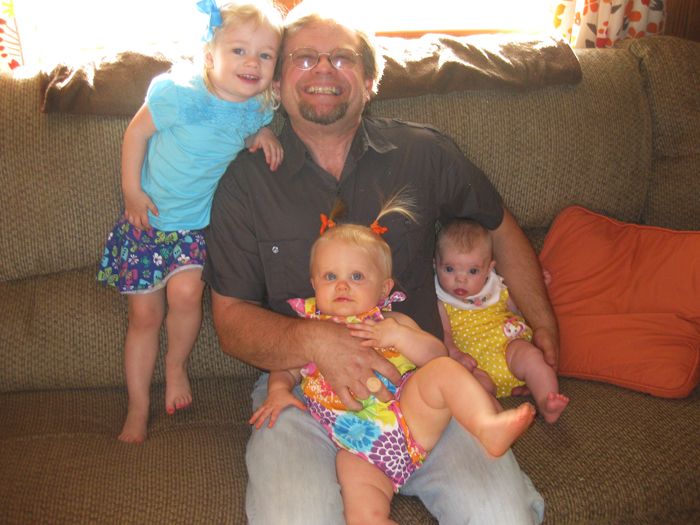 Great pic of the Memer and D. Of course the babies always look cute.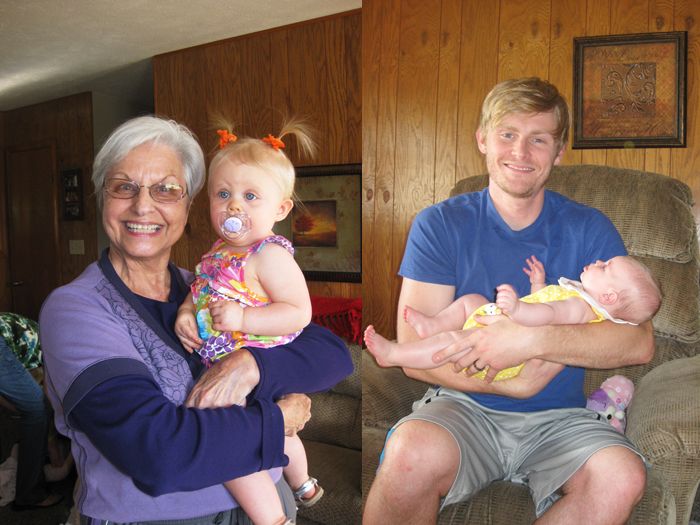 Cousin love!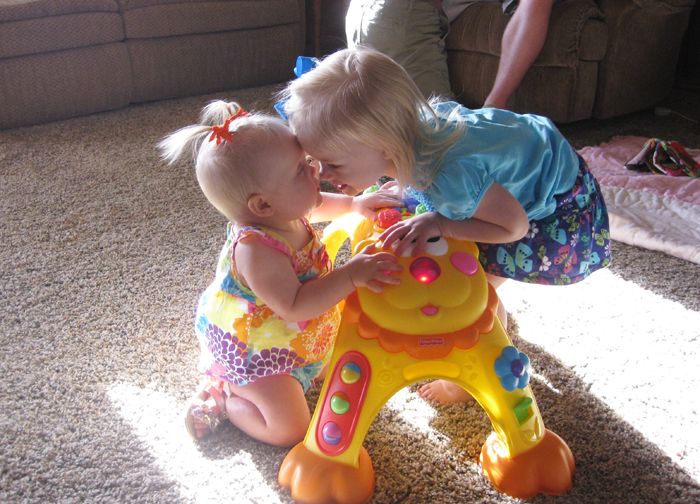 My pretty girl!
Making sure everyone is looking at her.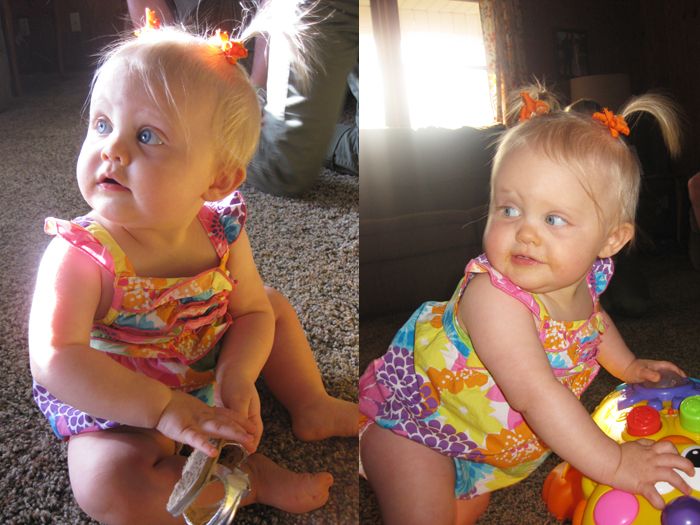 I can't stop the pigtails. Too cute.