Mom and Dad went on a vacation to Las Vegas about three weeks ago and of course they brought back tons of gifts for everyone. I got the CUTEST dress and I can't wait to have a date night or a girls night so I can wear it! Ingrid was super excited to see Gammy and Gampy after a week of not seeing them. She was also very curious about what was in the big yellow Vegas bag!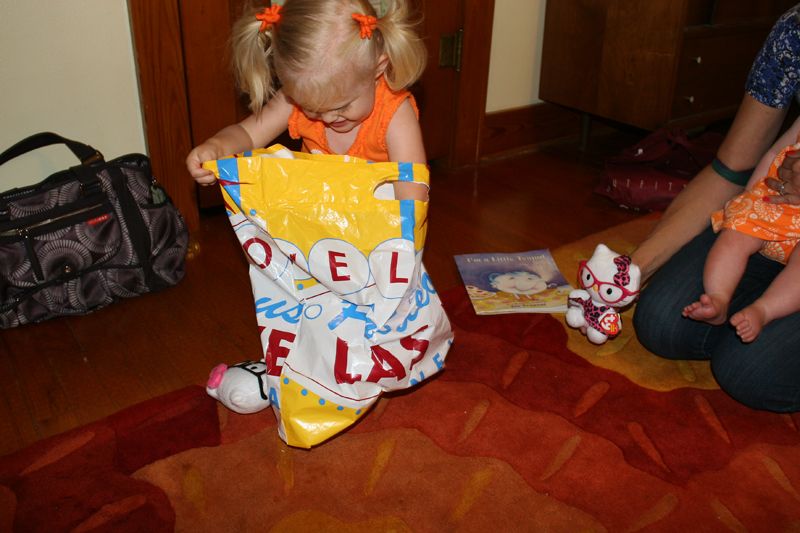 Back story: Ingrid and I had been looking on the iPad together at Hello Kitty cakes so she could pick out the one she wanted for her party. (I decided to have a friend make it this year!) She loved about a million of them, but when she saw this certain Hello Kitty "nerd" cake with big black glasses she LOVED it so much. It was hilarious! Mom texted me a picture of that exact kitty they found in Vegas. They also found a fancy kitty with pink cat eye glasses! These are definitely Ingrid's two new favorite kitties. She loves them so much.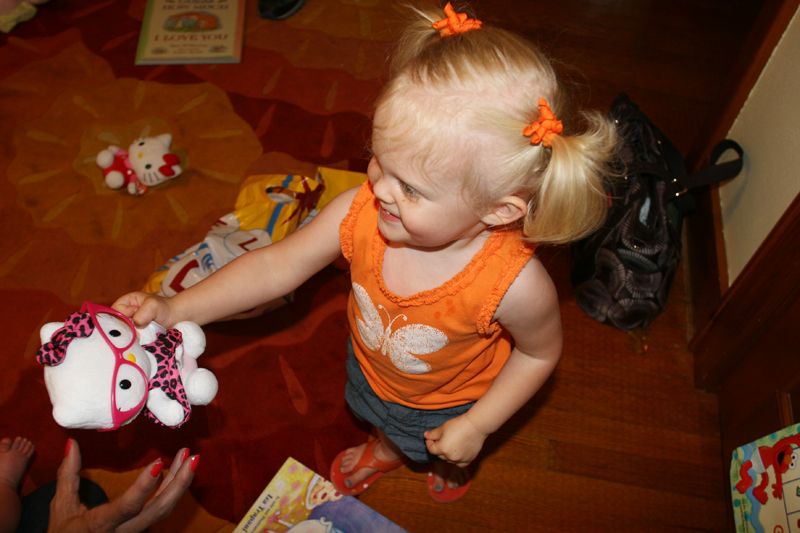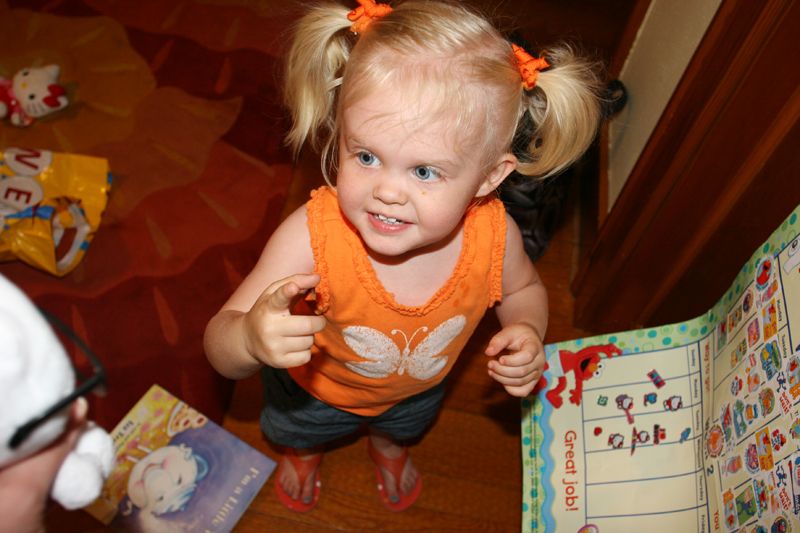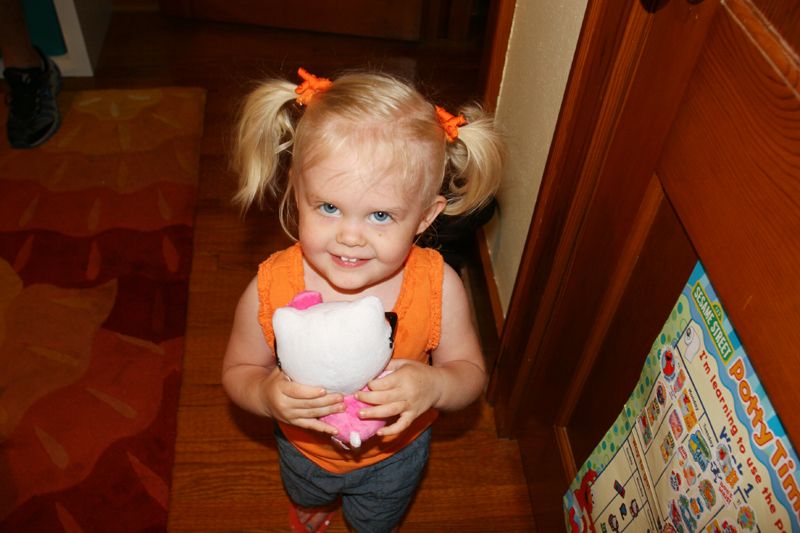 Looking at all the kitties. She was happy for the new ones to join their "friends."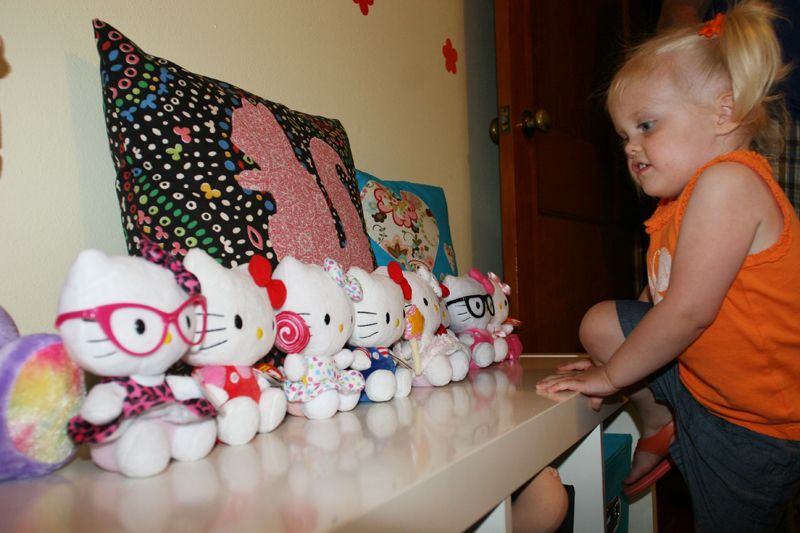 Both girls got new outfits that are tooooo precious. Liv is modeling hers here.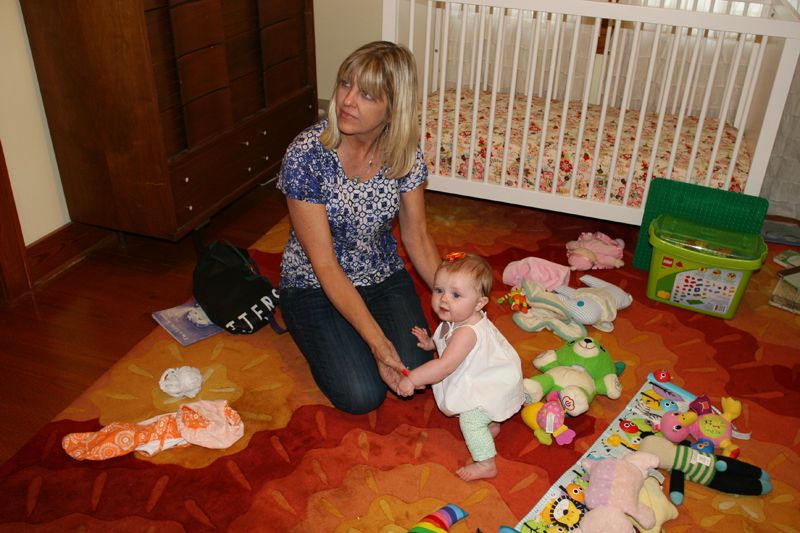 They also got little animals from Rain Forest Cafe that Ingrid has already played with a ton. And Liv has chewed on a ton. Because LIV HAS TWO TEETH! Two bottom teeth are poking through. They have a long ways to go to be officially "in." But I'm so excited for her. This is two months earlier than Ingrid. We'll end on this pic. I love it! Dad telling Derek some big story!