It's very hard for me to wrap my mind around how quickly time is flying by. Liv is already 4 months old?? And yesterday she reached two new milestones. She rolled over from back to tummy and had her first meal of rice cereal. She's been working on rolling over for quite a while now but as never made the full rotation. Now that she has it down pat, she keeps doing it over and over! Tonight I laid her down on her back and while I changed Ingrid into her jammies, she rolled onto her tummy and then onto her back again. She is laughing so much and "talking" up a storm. Ingrid loves to hear Liv's little voice. It always makes her laugh.
Thinking about rolling...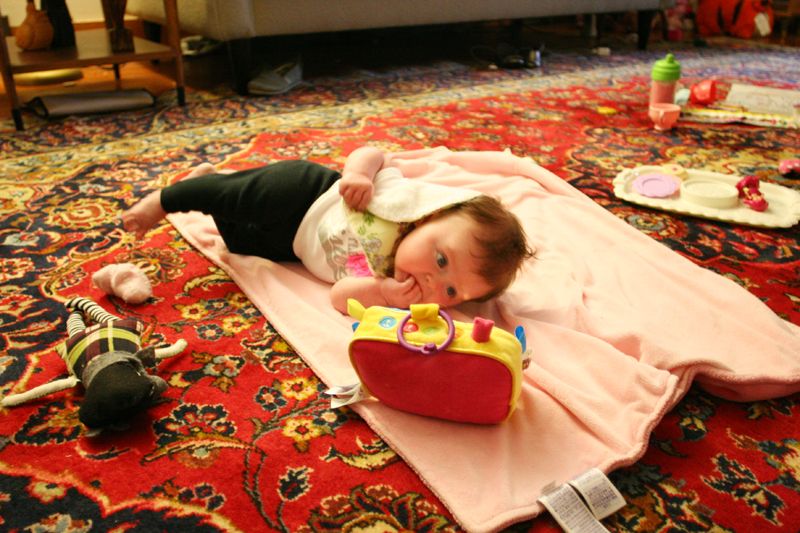 Almost there...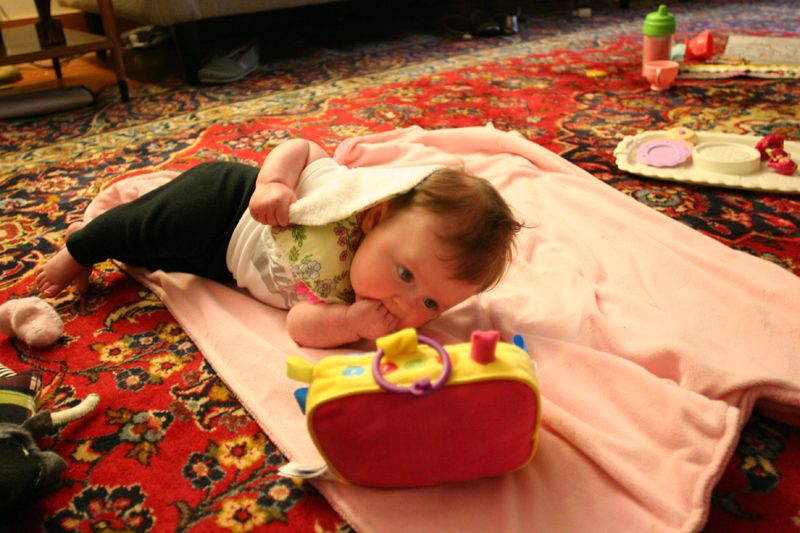 Success! All with one hand in her mouth!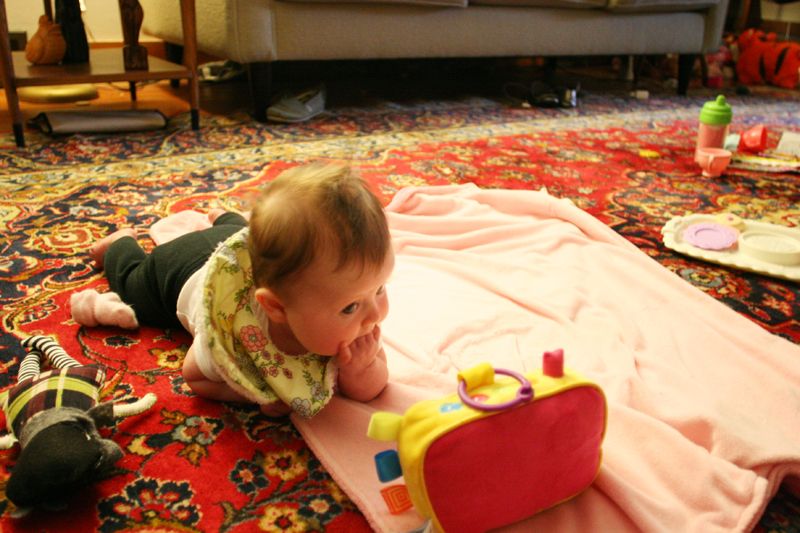 Cue crazy mom song and dance.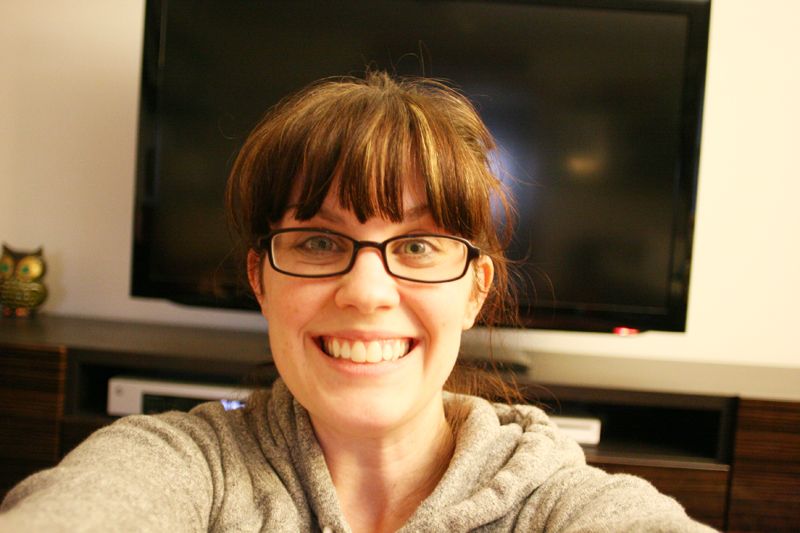 Laughs at crazy mom.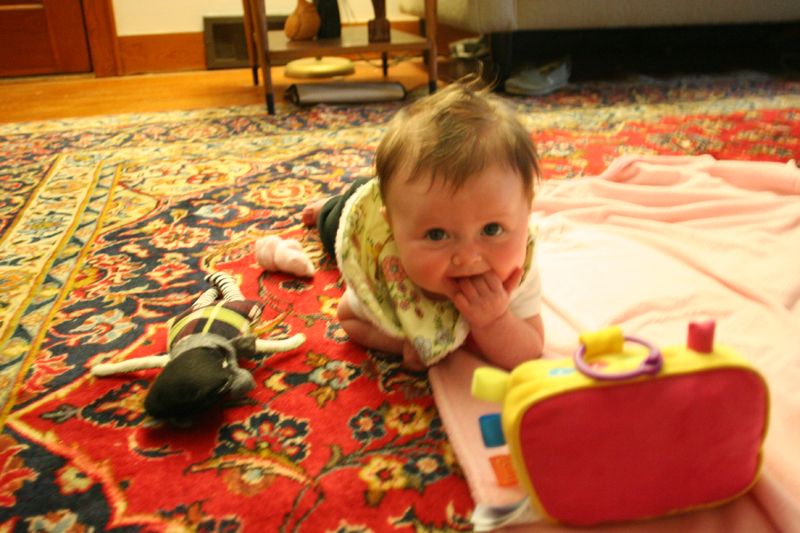 Now that Liv is four months old, I decided to start her on rice cereal. She tried it for the first time and loved it. She acted like she eats it every day and that eating from a spoon was no big thing. Tonight was another success!