Today we celebrated Mother's Day, Dad's birthday, and baby dedication Sunday! It was a fun-filled day packed with important events. I am so blessed to have such a wonderful mother who is a daily example of Christ's love. I hope to be the same for my family now and always. This morning, as we promised to raise Liv in a Christian home and teach her the Word of God, I was reminded of my childhood and how my parents raised me that very way. It is so important to be an example to our children--to shower them with love and for Derek and I to show them how much we love each other also. Being a parent is such a daunting task; one that lasts a lifetime. I'm so privileged and humbled that God has given me this job as a mother to Ingrid Cate and Liv Riley.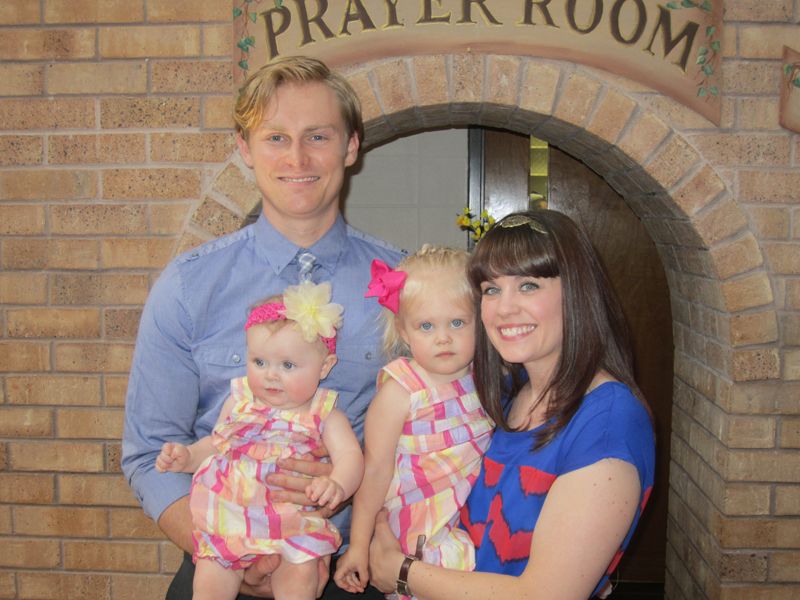 FLASHBACK....to last year when we dedicated Ingrid (and I was pregnant with Liv!)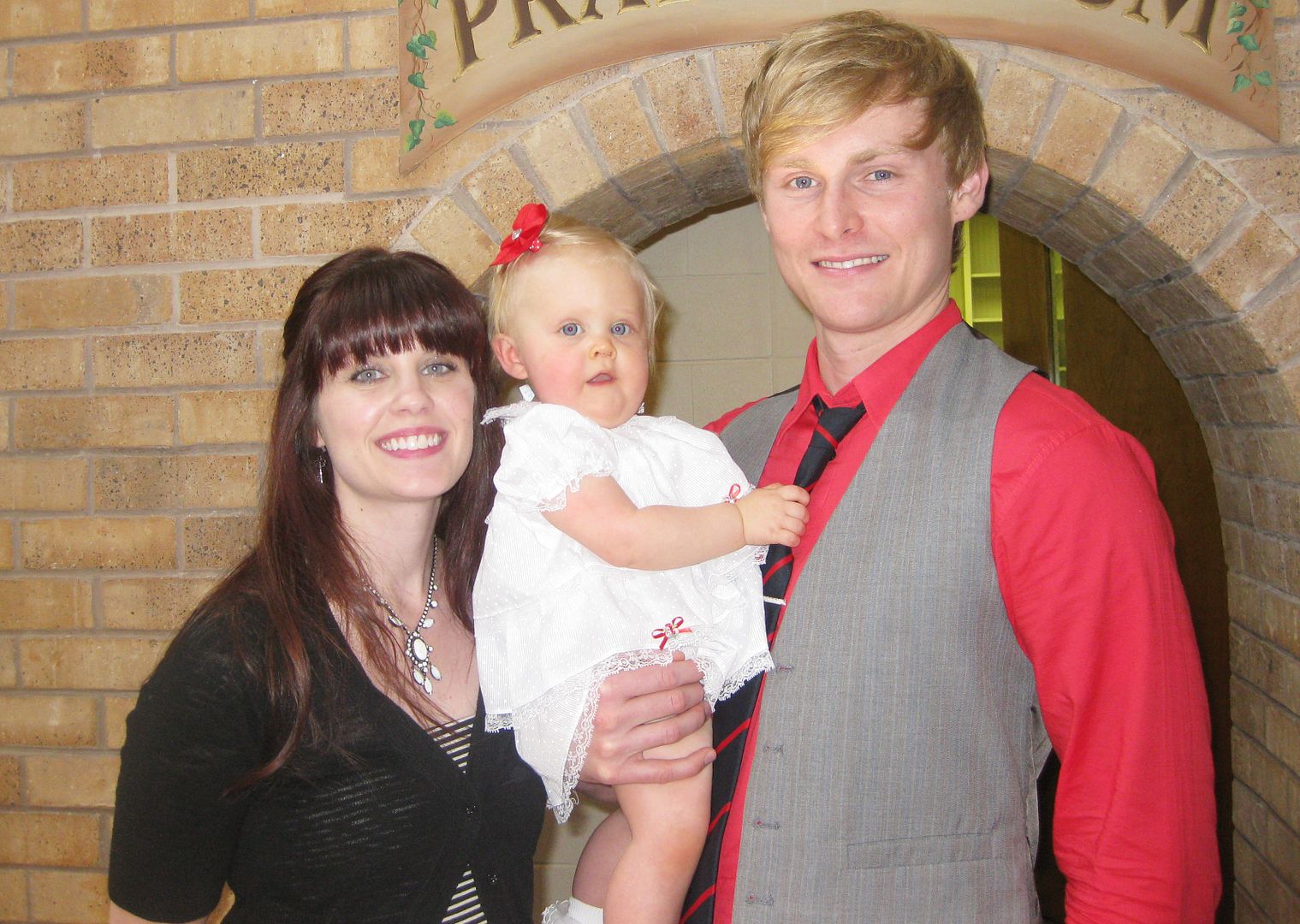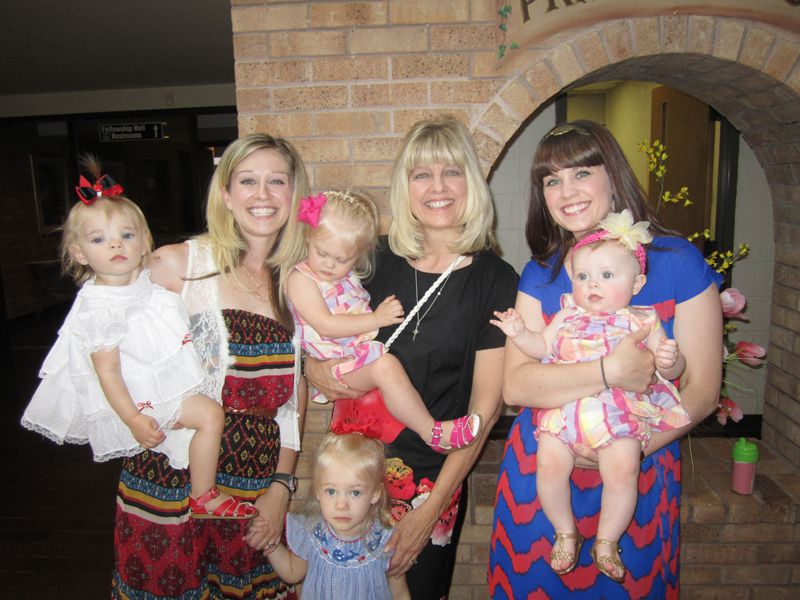 Mom, Dad, Glenda, Daniel, Heather, Ross, Amelia and Elise were all there to celebrate Liv's dedication with us! Heather had Elise wear the same dress Ingrid wore to be dedicated in last year! So special.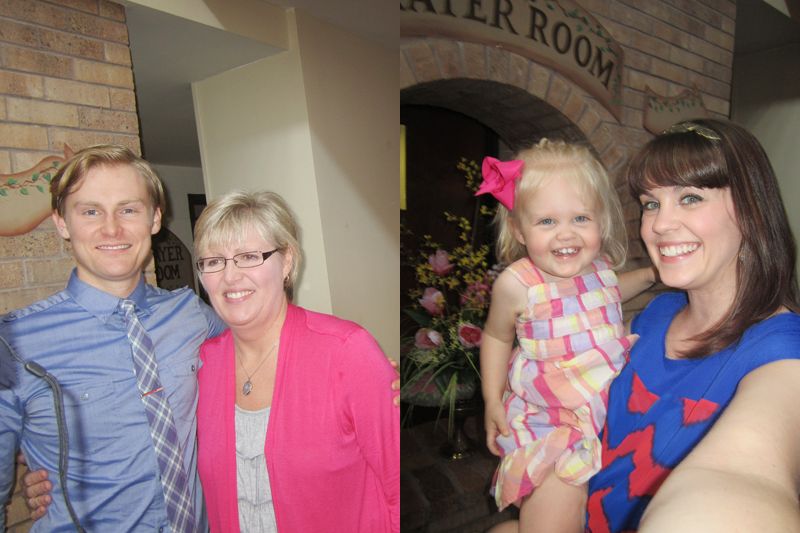 Along with Mother's Day, it is also Dad's birthday today. We celebrated with ice cream cake and gifts! I cannot believe Dad is 55! Just look at him--he looks as young as ever. Both my parents do. And they are still young at heart too. I'm so proud to have a mom and dad like I do.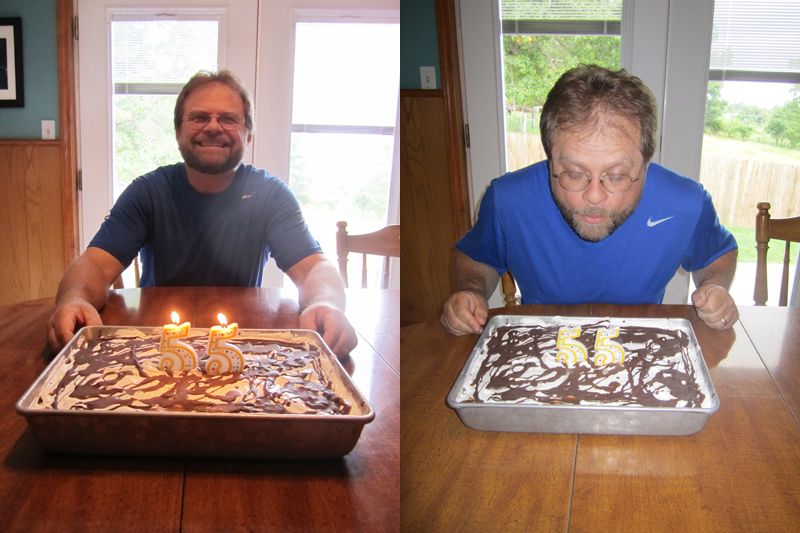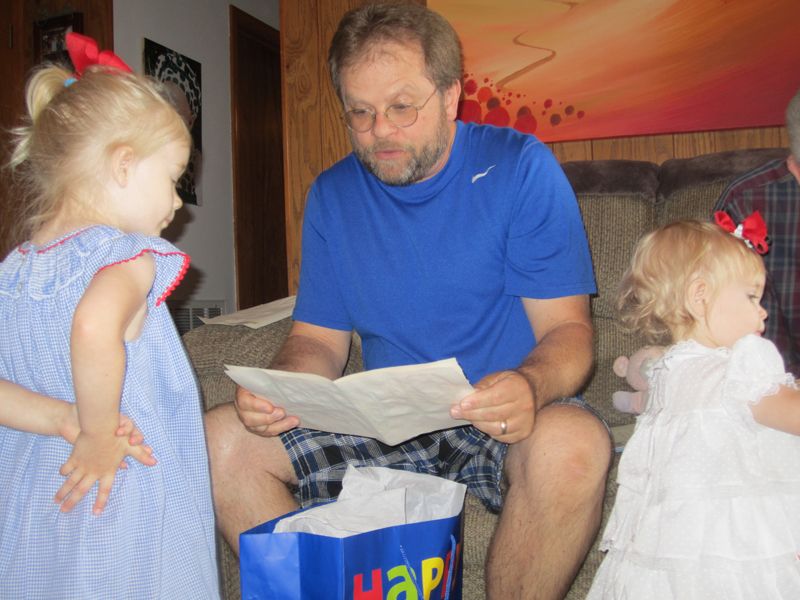 Mom's birthday was a month ago and I've never posted pics from her party (which we had in conjunction with Easter) so I'm going to stick those in now. We surprised her with a Kindle Fire!! She deserves a present every single day for all she does for us.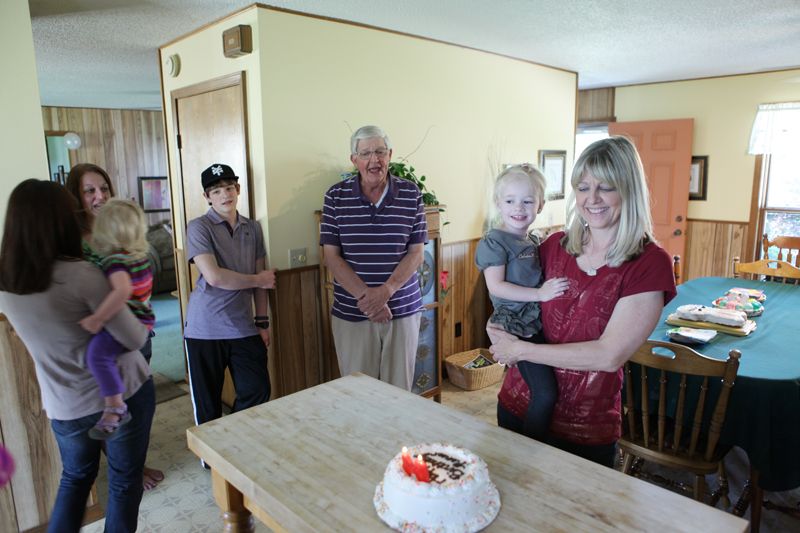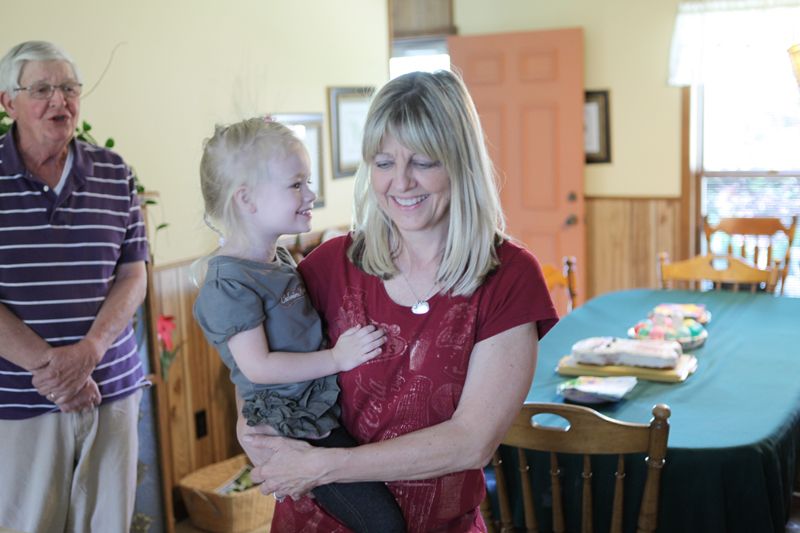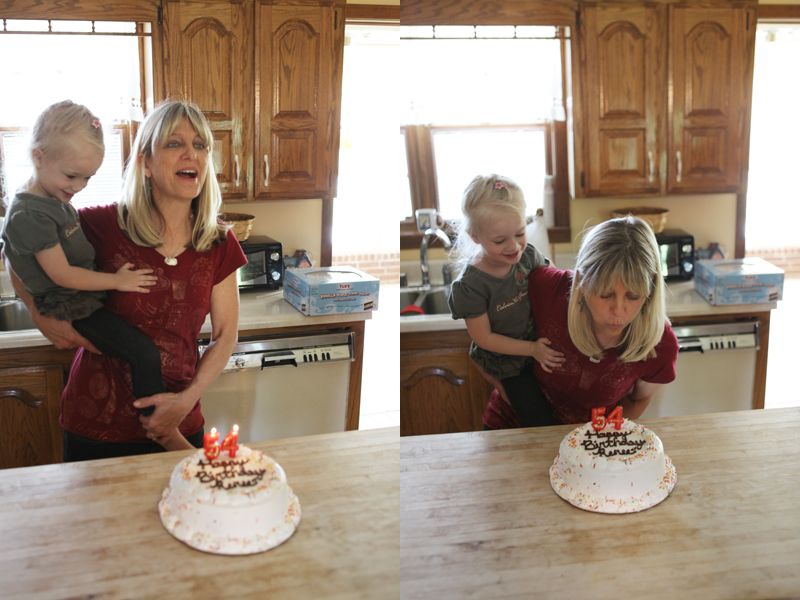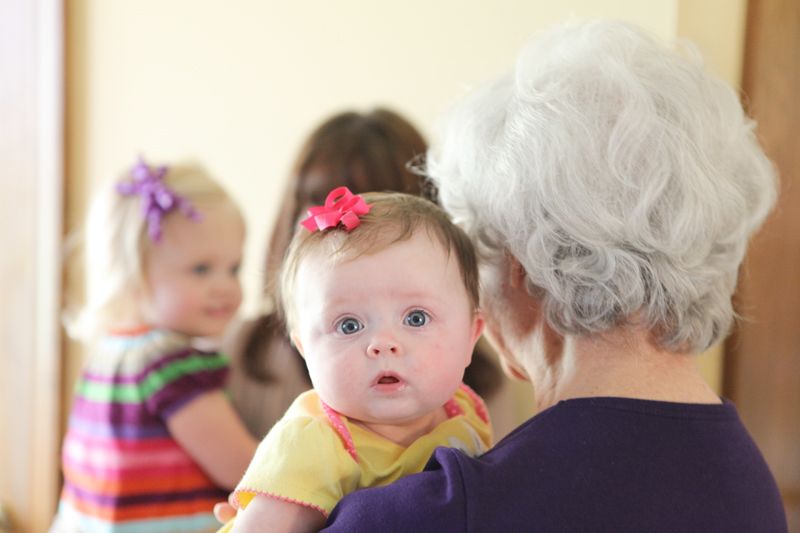 Back to present day...Mom got a cookie cake for a Mother's Day treat so we had double the sweets! No one complained. It was delicious.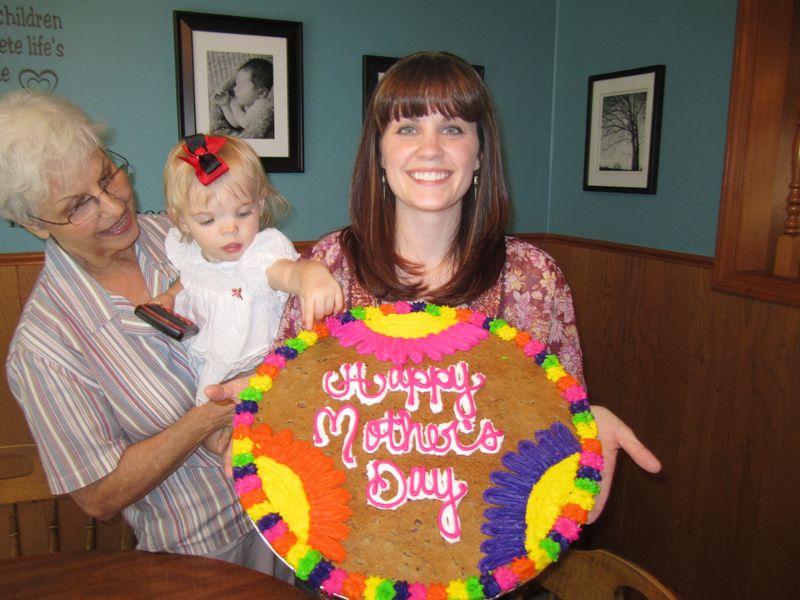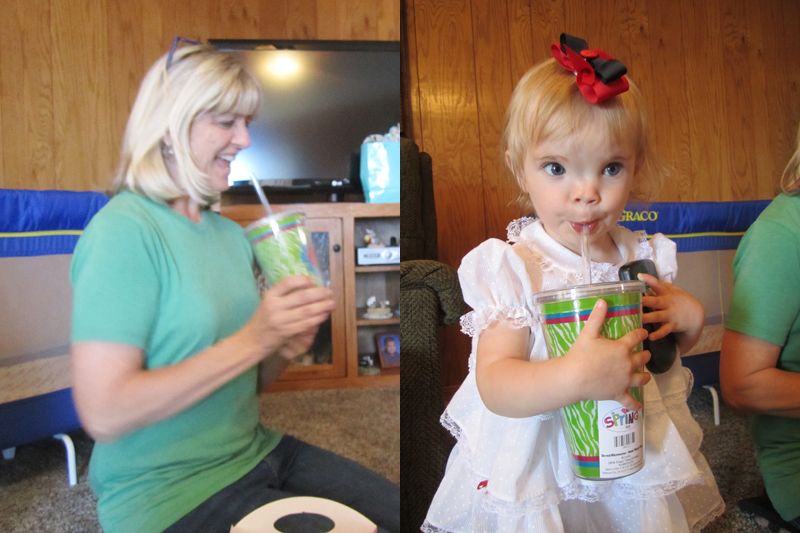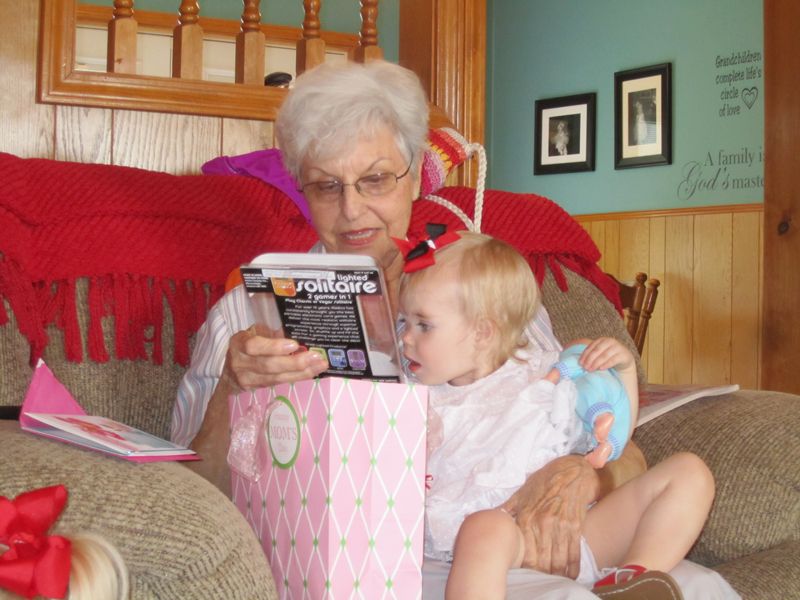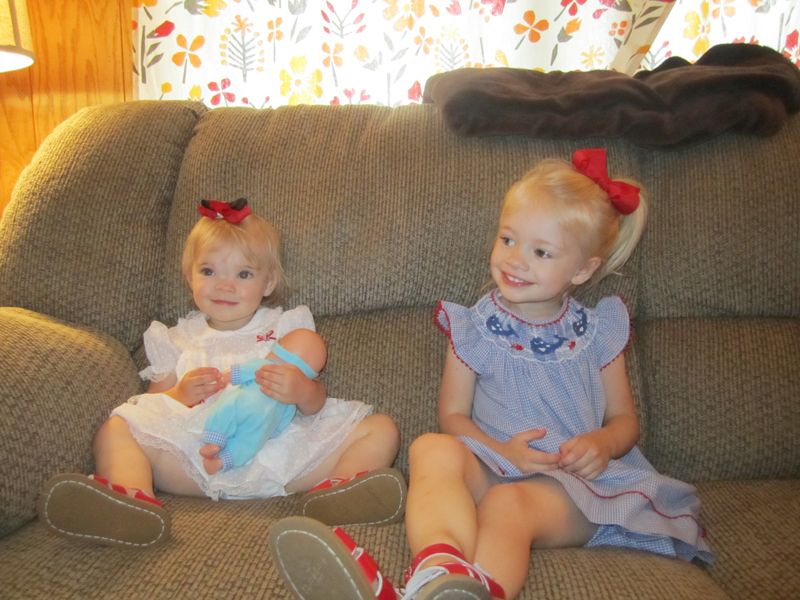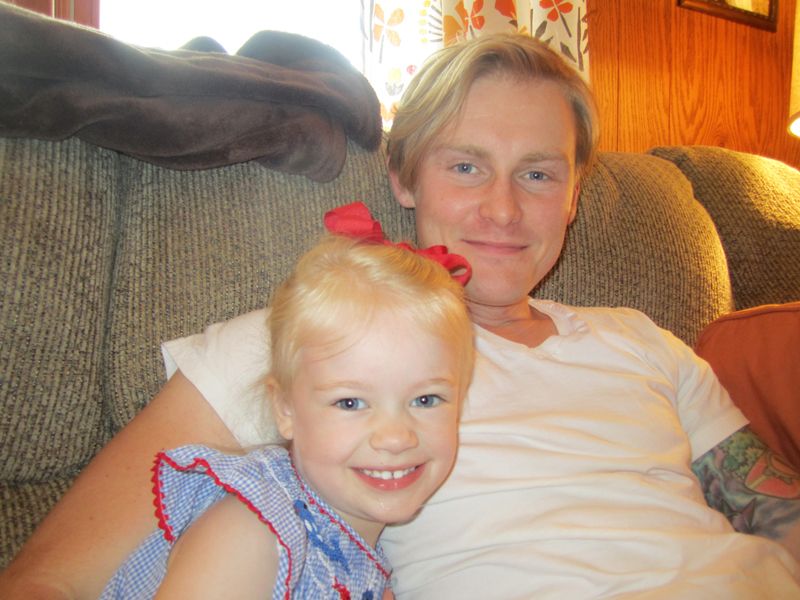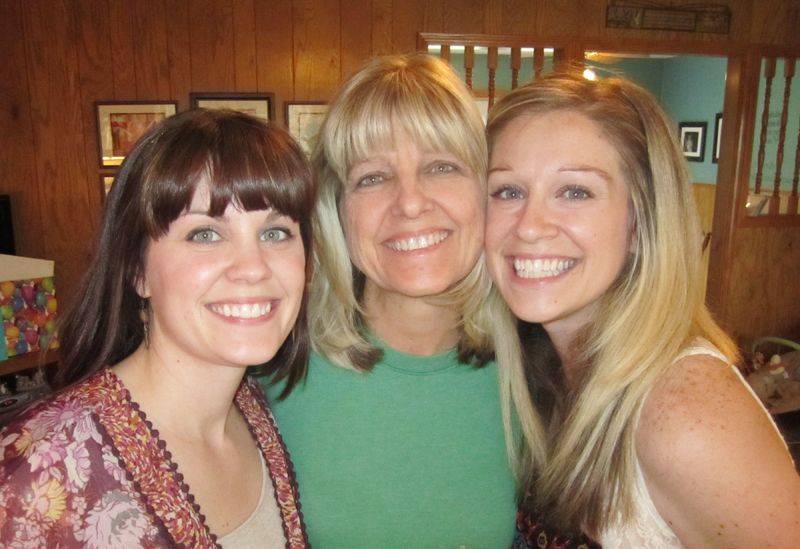 Heather, Mom, and I started a Mother's Day tradition last year. The guys watch all the girls for one day (for our Mother's Day gift) and we spend the entire day at the mall in Springfield. We went yesterday and it was the best treat. We had a blast, got tons of cute things, and had a great time together. I seriously had so much fun. When I got home Derek barely cracked the door open and said he had something he had worked on for my Mother's Day gift. The trip was supposed to be my gift! I was so curious as to what he had done. When I walked in my jaw hit the floor. He had painted chevron stripes on the TV wall in the living room!!! Just like I had been wanting! I admit, I had tears of joy. It looks so good. The stripes are turquoise and white. The turquoise matches the vintage couch we just got. It looks like a dream. What an amazing gift to me. I love it so much. Thanks again to my awesome husband!!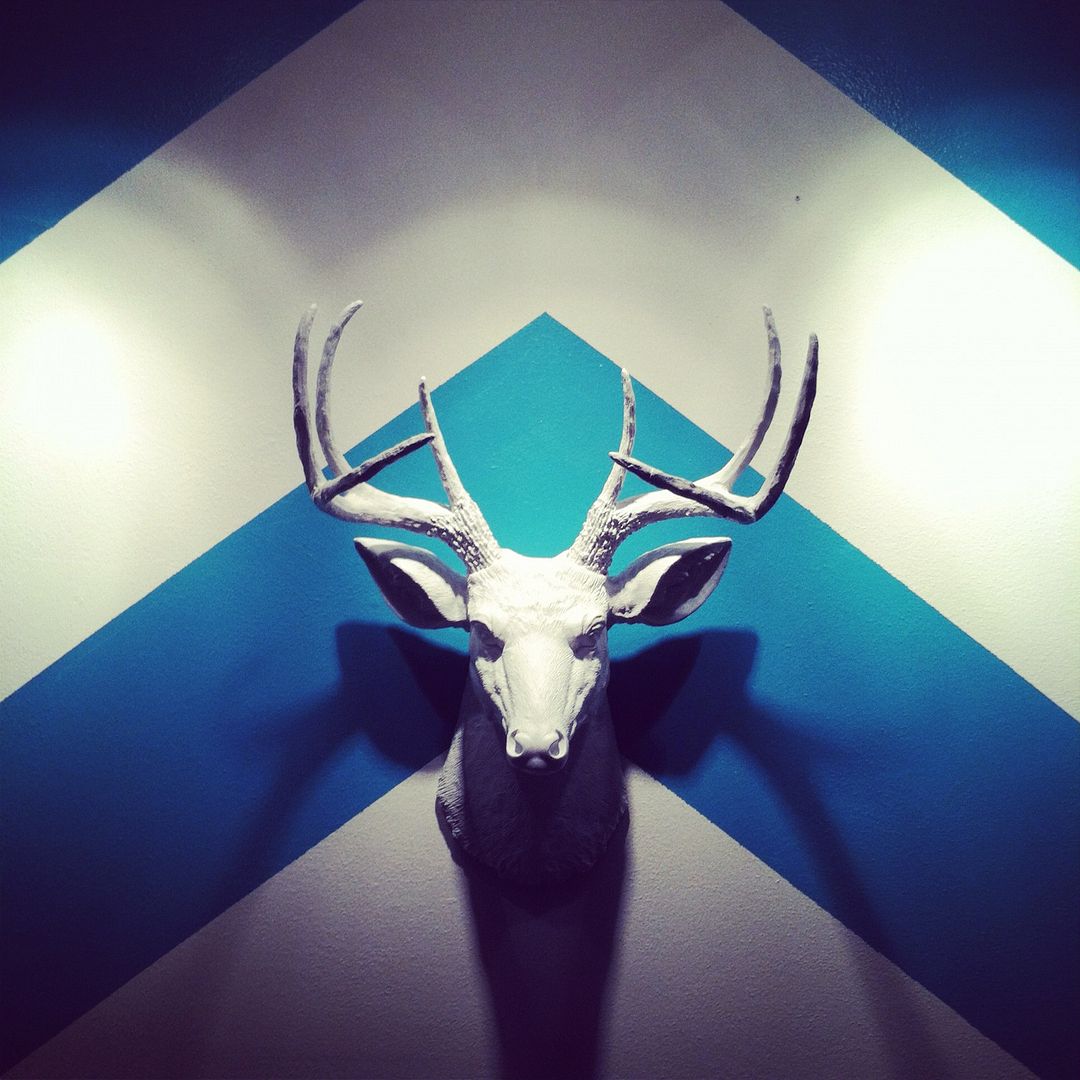 sneak peek!