We got to spend a little time with Mary Beth and Alex over the break. Not nearly as much time as I would have liked of course but I was so proud for the time we did get. We missed Maelea this time but Ingrid was happy to open her present for her! MB got the girls two sweet vintage dresses and me some fabric that I can't wait to get my hands on.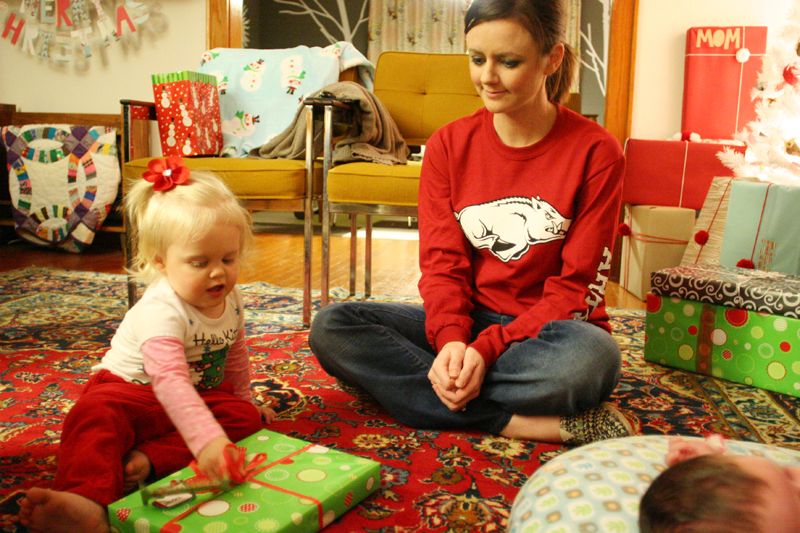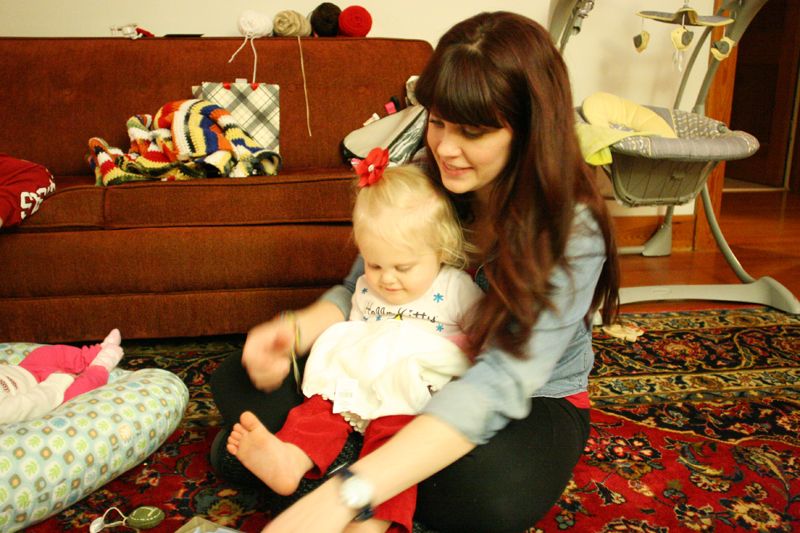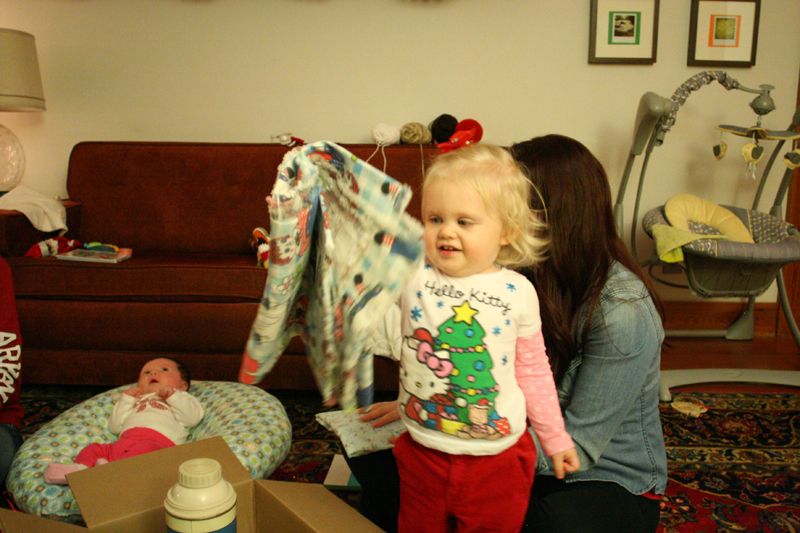 Mary Beth had requested that I make her some pillows for Christmas....so I delivered. And I think she was excited!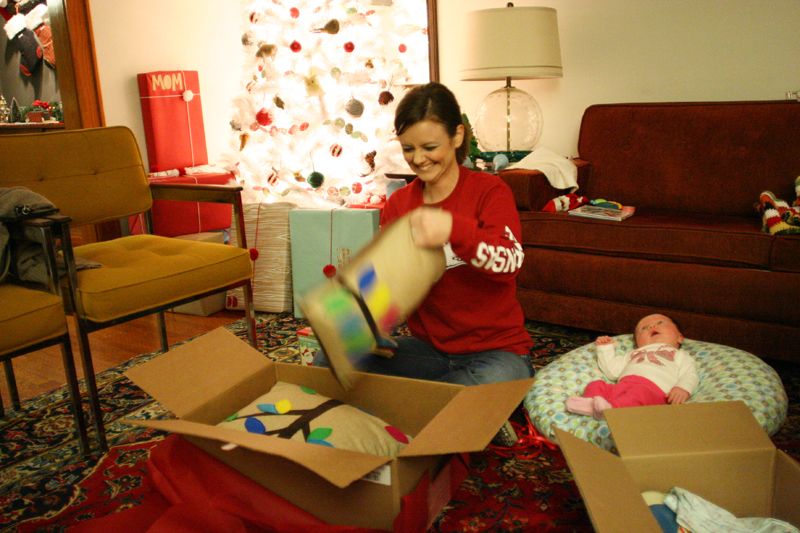 I have a good picture of the finished product somewhere that I will post later. I made her some coasters to match also. I really loved how they turned out and I think I'll make a set for our house too! Liv was all dressed up for our company in her new fancy boots from Dena and ribbon top from Tori.
The guys snuck off to the man cave and Eli joined them to play some music. MB and I enjoyed our time together upstairs dreaming up big plans for the future. I loved every second of it.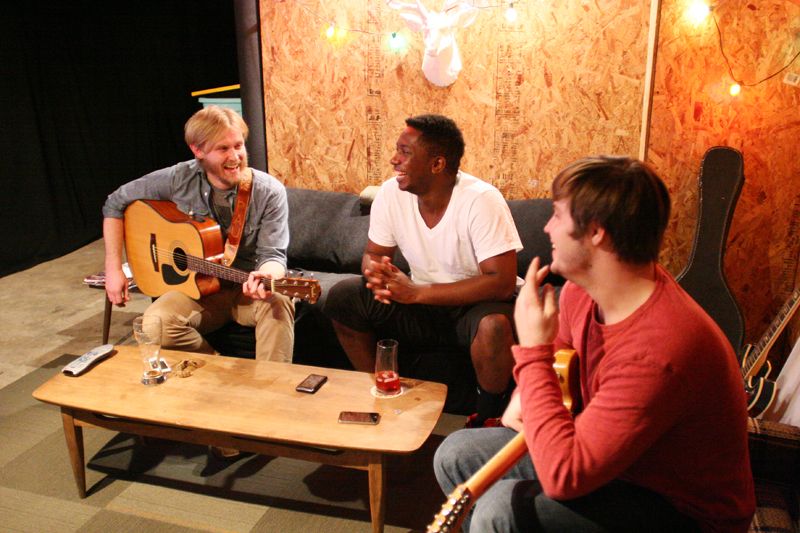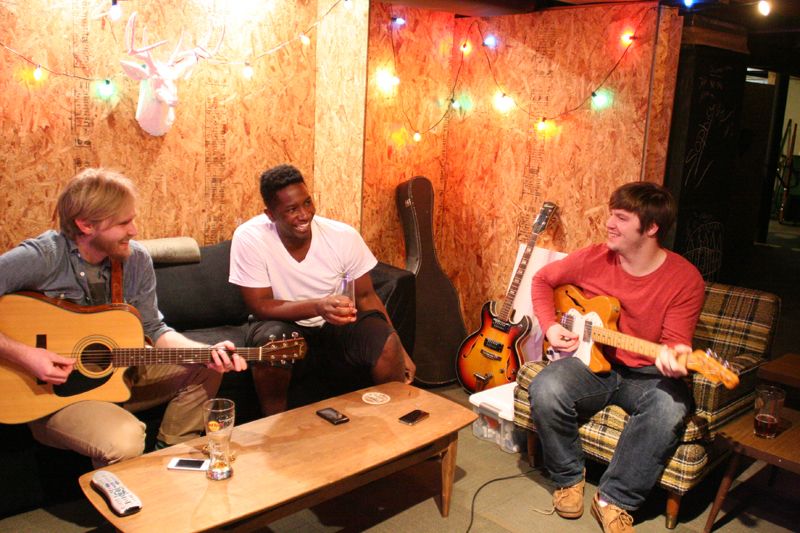 This is my first post from my new iPad that Derek totally surprised me with for Christmas!