On Tuesday, Liv and I headed to the doctor for her two week check-up. It was her first time out in the "real world." The only other places we have gone are Mom and Dad's, Meme and Pop's, and Glenda and Daniel's. I like to abide by the four week rule if at all possible. Especially with so much sickness out there right now. Derek had to take Ingrid to Mediquick last night. She has the worst sounding cough you have ever heard. She sounds like a seal. She can't breathe when she is having a coughing spell and wheezes something awful. She got two different meds and we're hoping she can get well really quickly. We are trying to keep she and Liv in separate rooms right now. That's not the easiest task...But back to the main topic--Liv Riley's two-week check up! It was so cold when we headed to the doctor, so I bundled Liv up in this precious outfit from Amelia and Gammy. Amelia picked it out just for Liv long ago when she and Gam were shopping together.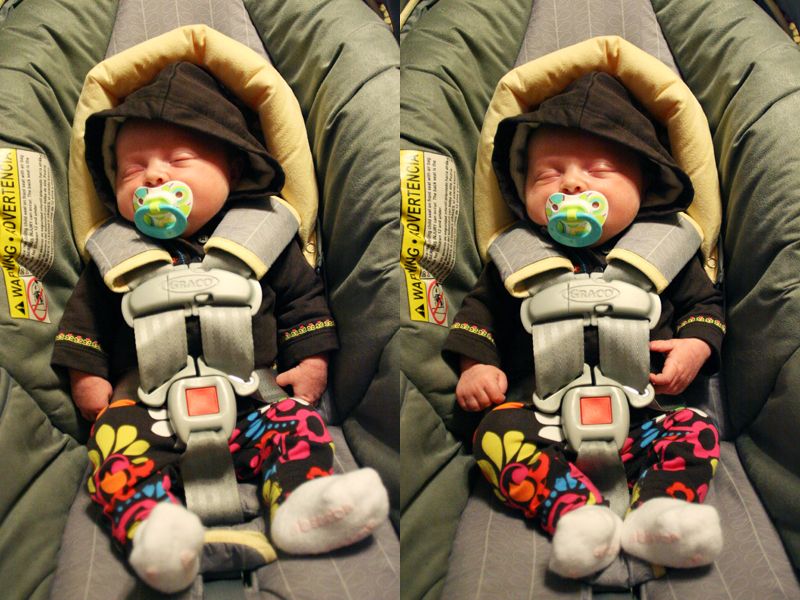 We got in to see the doctor right away.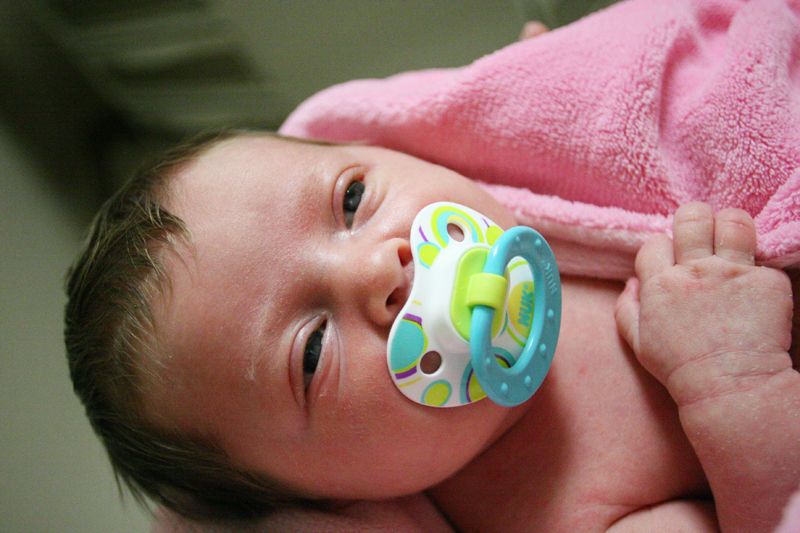 Liv was so good. She didn't cry any except when she had to be weighed. I'm so thankful she will take a paci!! She weighed in at 7 pounds 14 ounces and was 19 inches long. The doctor did detect a heart murmur. At least I was prepared for it this time so it didn't catch me off guard. He will check it again at her six week appointment and we're hoping it's gone by then. (Ingrid's was gone at 6 weeks.) If it's not gone, we will probably go up to Springfield to do an ultrasound of the heart to make sure there's no major problems. We are thankful for a good check-up and praying the murmur goes away. Liv was pretty proud of the fuss she made at the doctor's office. Everyone thought she was pretty cute!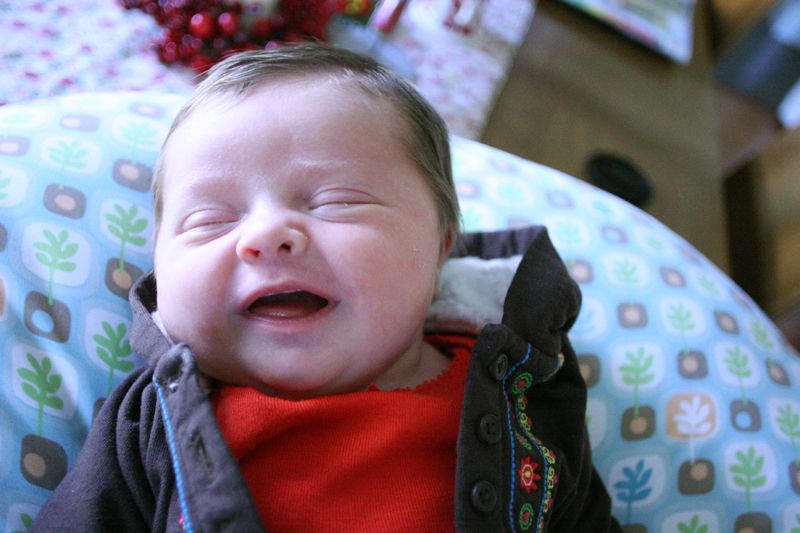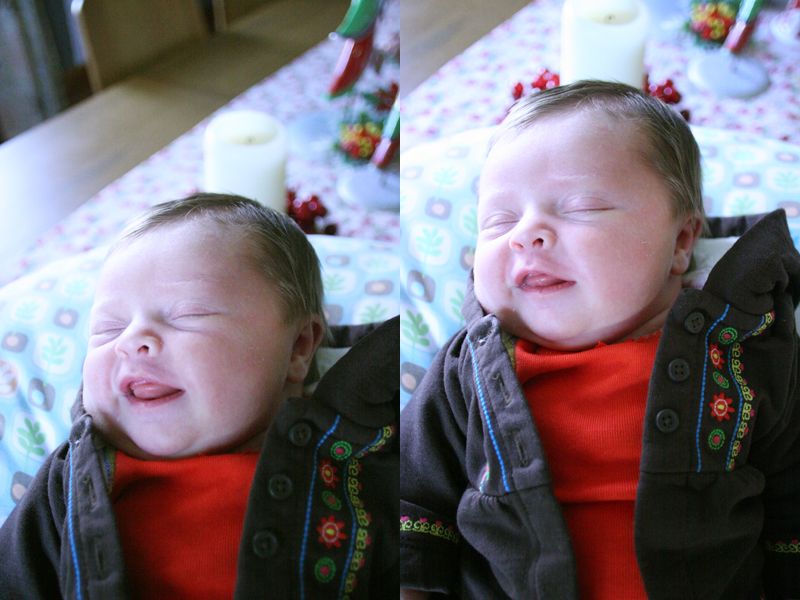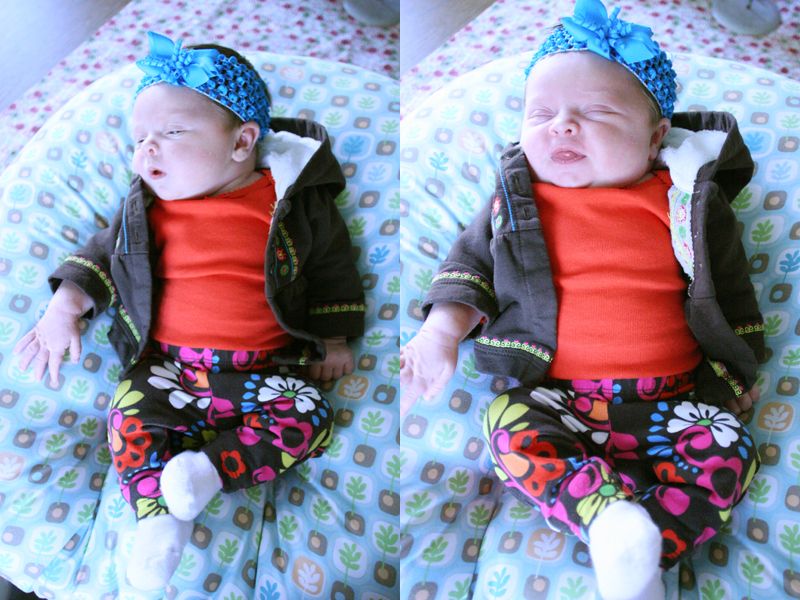 She was pretty worn out by the end of it all.