We have had extremely full weeks and weekends over the last few months. Many memories have been made and I've had so much fun. But, I am tired. A good tired, but tired nonetheless. I have nothing major going on this week so I hope to catch up on some past events and catch my breath a little bit too. This weekend we celebrated Easter and my mom's birthday! We took tons of pics and I'll get to those sometime....a good goal would be mid-May. haha. I laugh, although it's probably true.
A couple of weekends ago, Derek and I took the girls to a church fundraiser. It was a rec building full of bouncy houses! They had a room set up specifically for kids four and under too. Ingrid was super shy at first and didn't want to do anything. I did a few of the big things with her half-crying/half-laughing. The big slide went super fast! I was glad I was hanging on to Ingrid tightly because we definitely got some air! She started warming up a little and did some of the big things with Derek.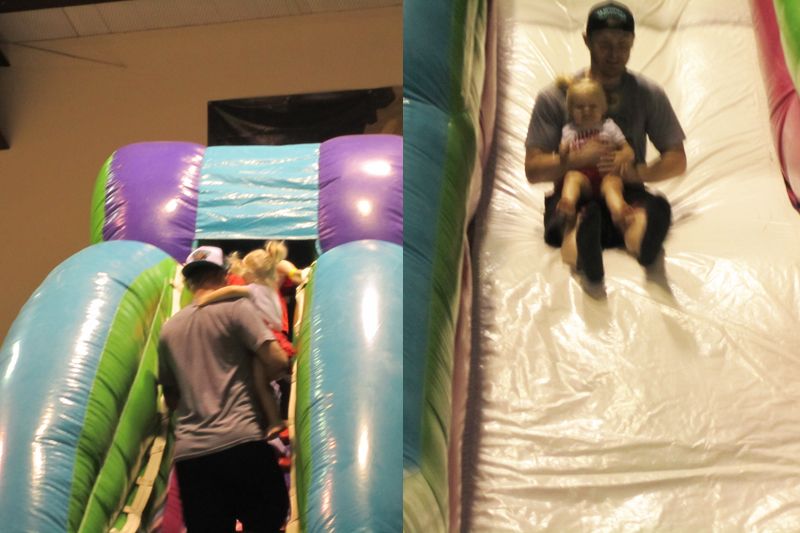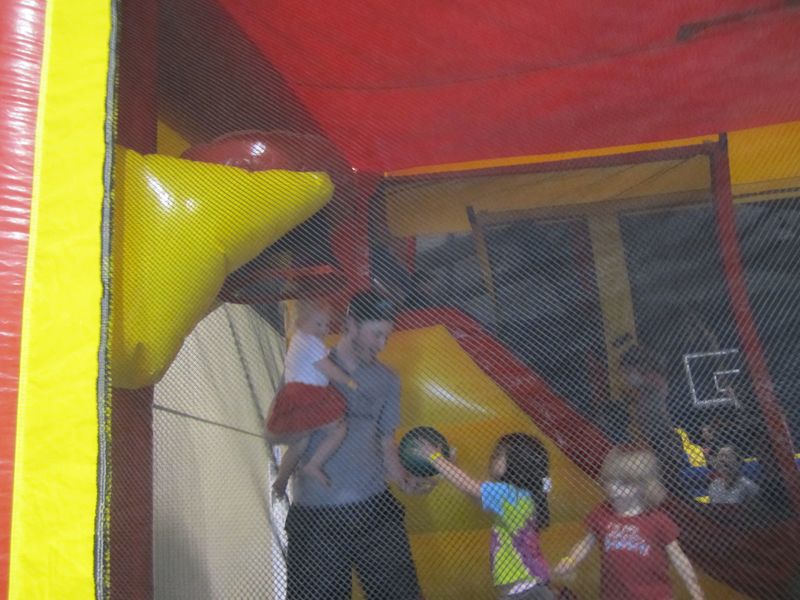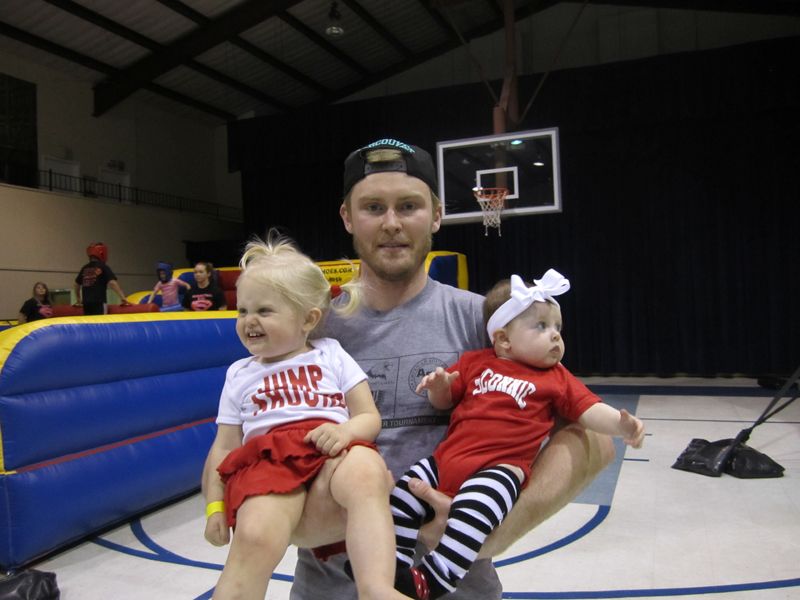 Then she was ready to try out the little play area again and did great the second time around.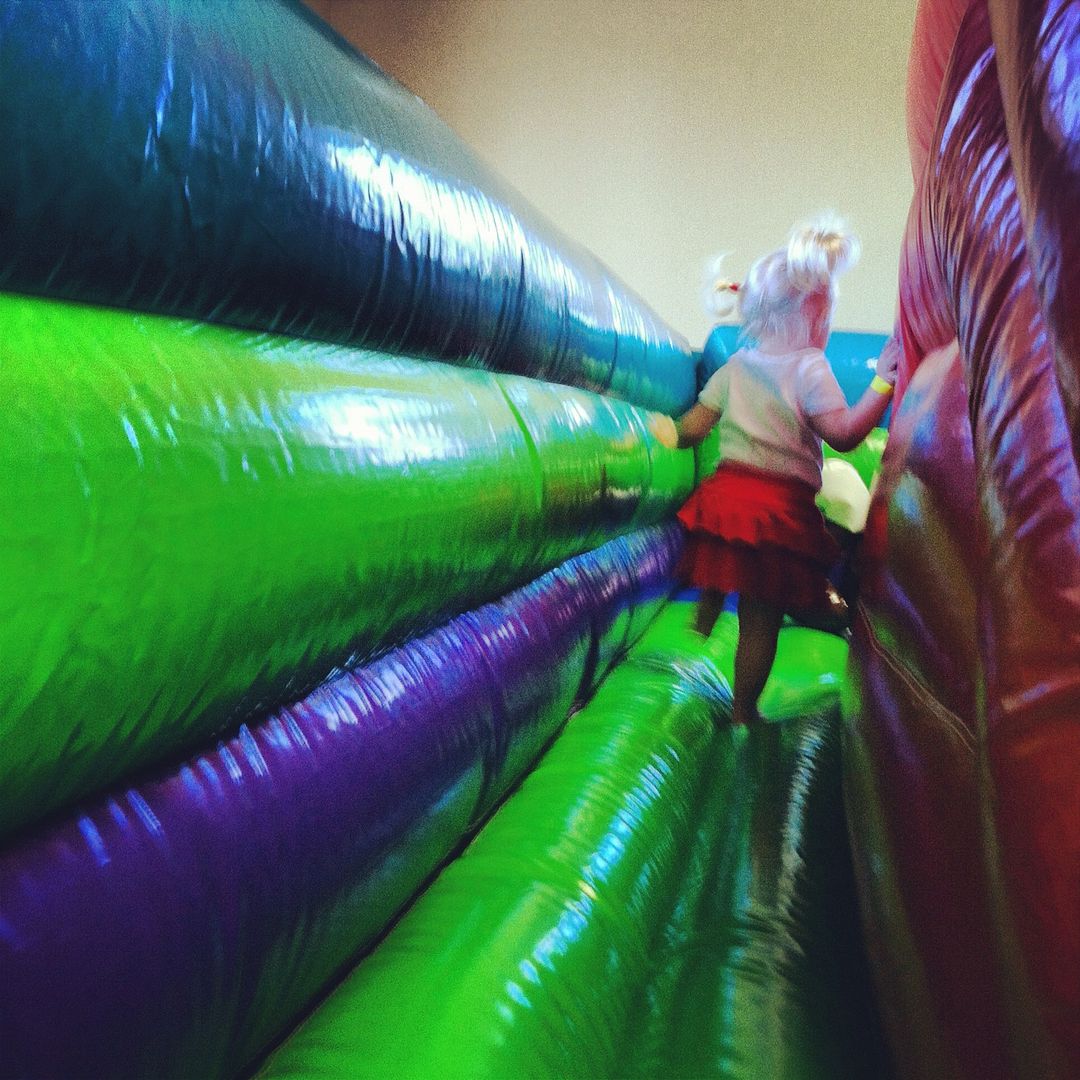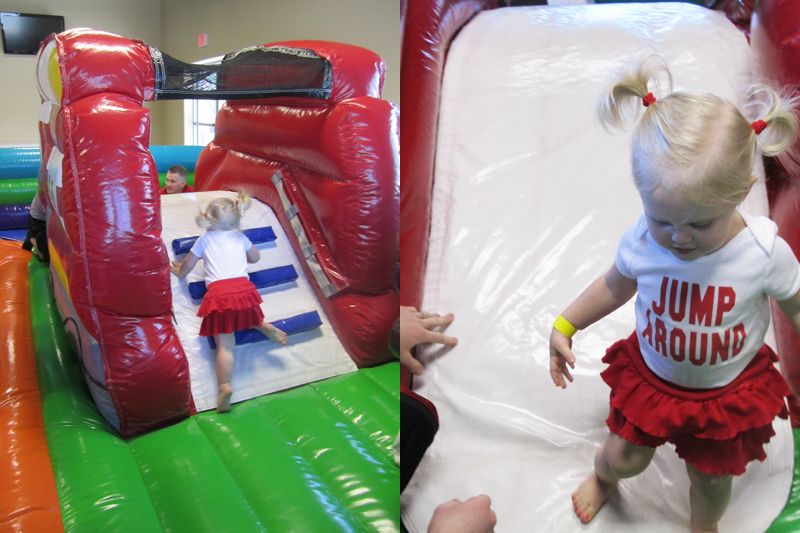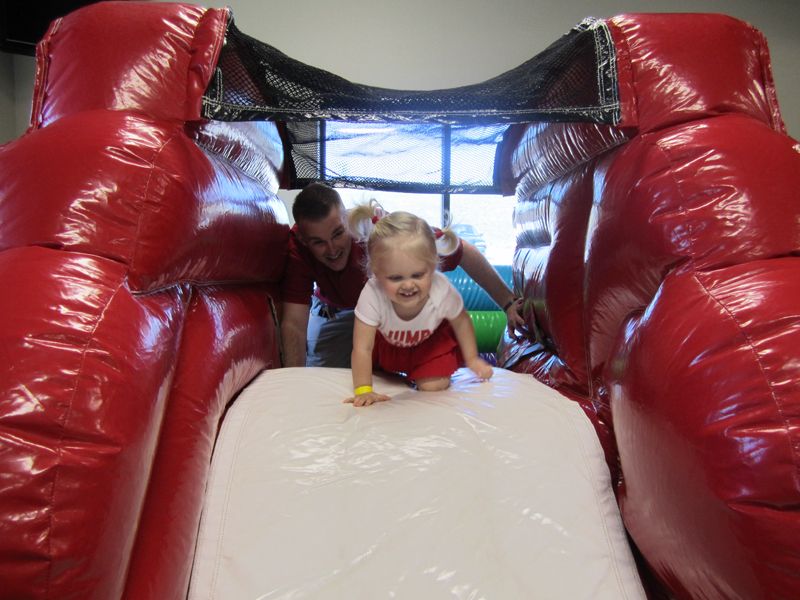 Darren and Cole went with us and it took Cole a little while to warm up to the fun too. After an hour, we had to pry Ingrid away, with the promise of a happy meal and Darren let Cole stay until the fundraiser ended.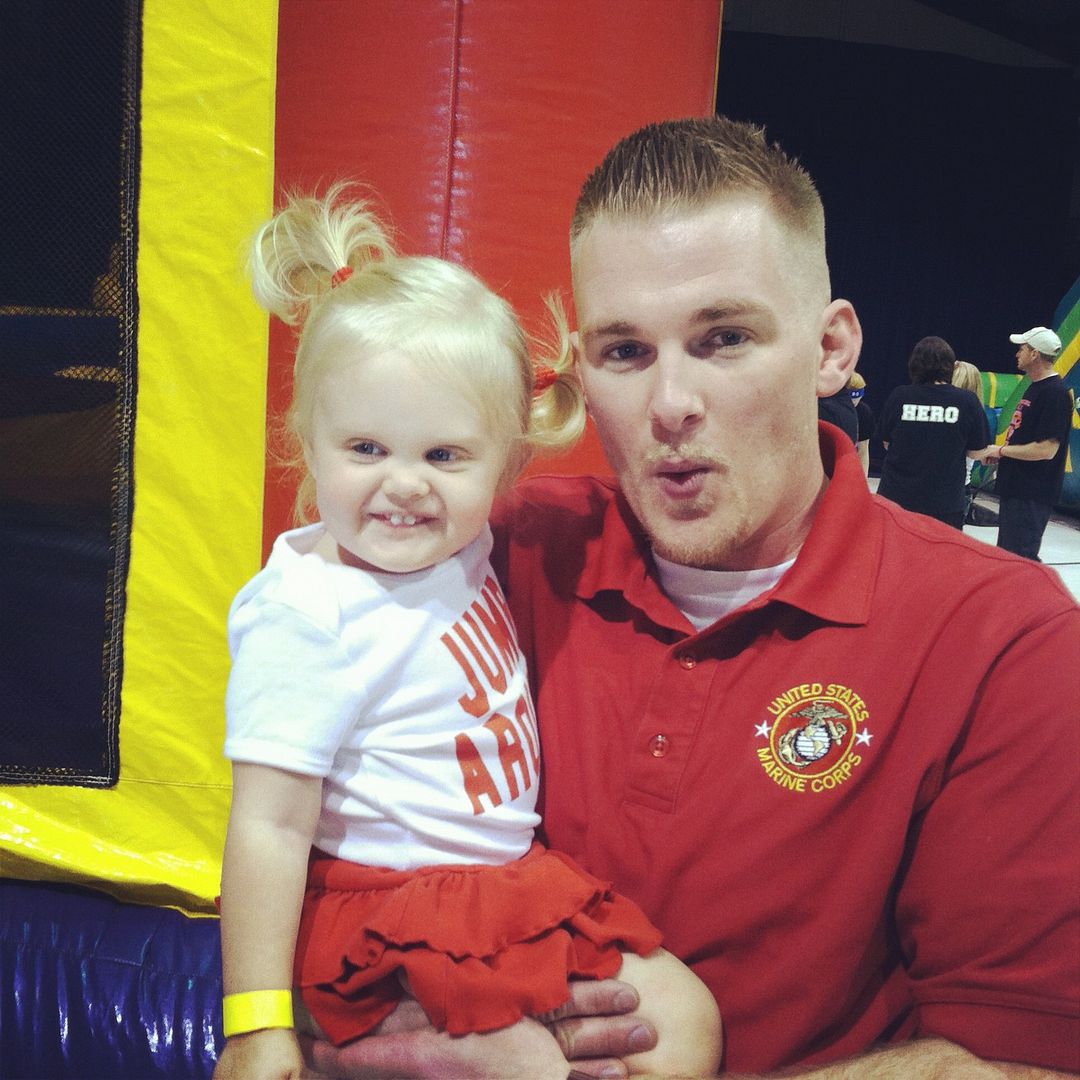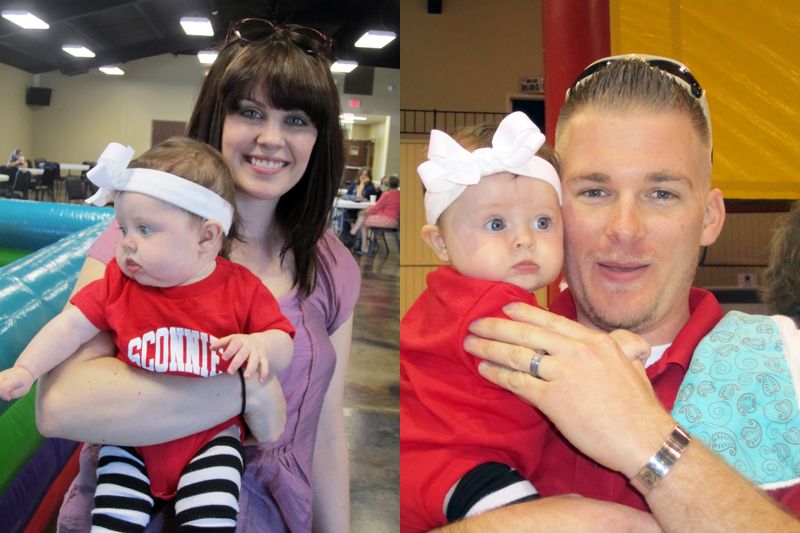 The girls wore their Wisconsin gear from Ryan and Lauren. It was perfect for the occasion!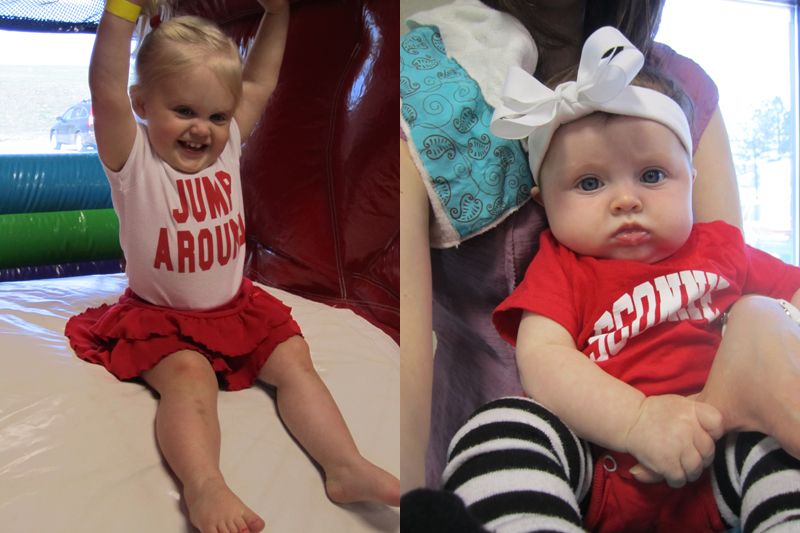 It's getting a little easier to take both girls places now that Liv is a little bigger. I still feel like I've completed a marathon when we get home though!