I seriously have 21 blog posts that I need to write. We have done so many fun things and I have so many wonderful pictures. I am finding it so hard to fit everything into a day. School this time of year is so draining. Physically and emotionally. And this is with an EXCELLENT class. I love my class so much. I wish I could loop with them throughout elementary. But I can't...And I'm sure I'll love my next class too. But, back to the subject at hand--Easter Sunday! We had a fabulous Easter celebrating our risen Savior!! Ingrid and Liv are too young to understand the significance of this sacred holiday, but I pray that they hold it close to their hearts always. We started the morning with baskets from the Easter Bunny!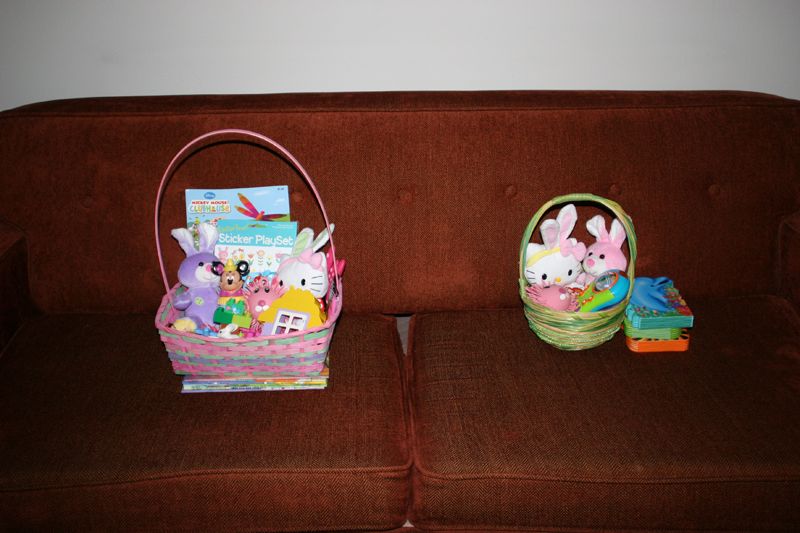 Both girls got new books underneath their baskets. Ingrid got a Snow White lego set to add to her collection, Mickey Mouse Clubhouse coloring book, Hello Kitty bunny, another stuffed bunny, squishy ball, sticker set, and candy. Liv got the same stuffed animals, squishy ball, and a new toy with numbers, lights, and 40+ songs and sounds. They were so excited!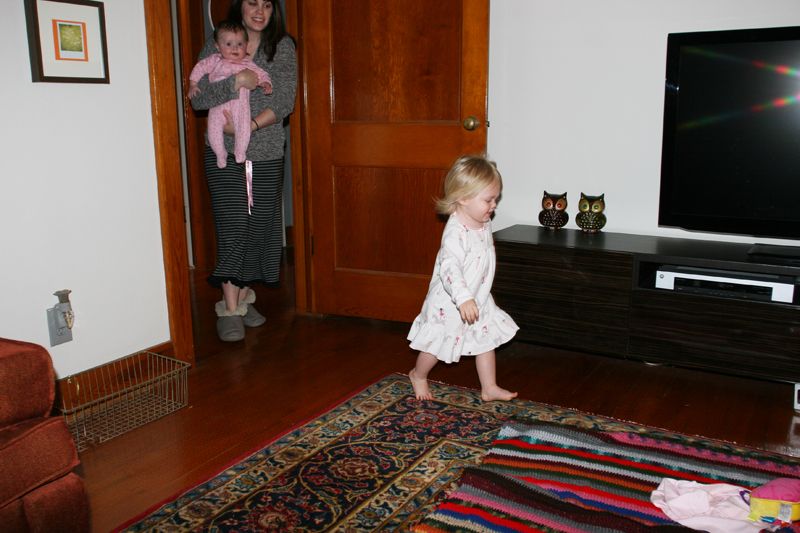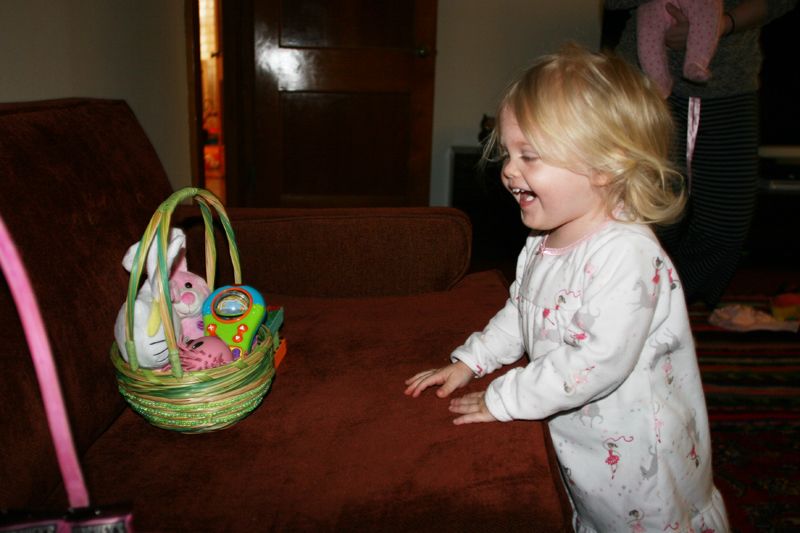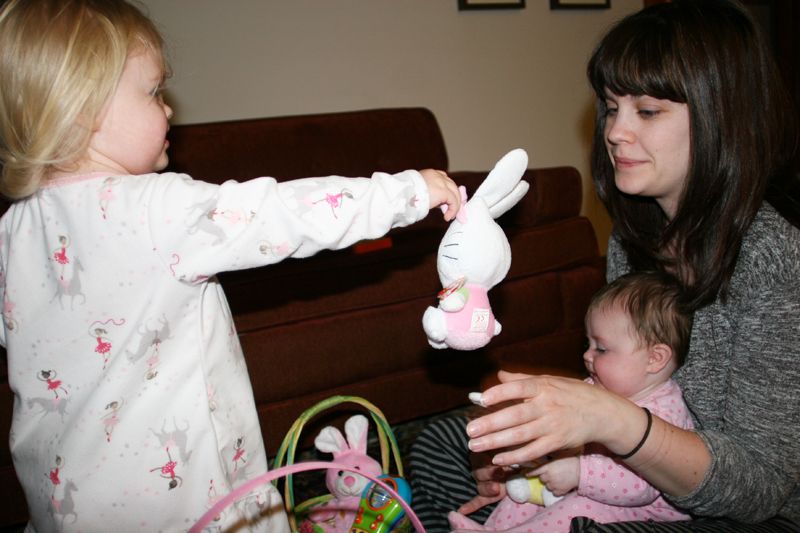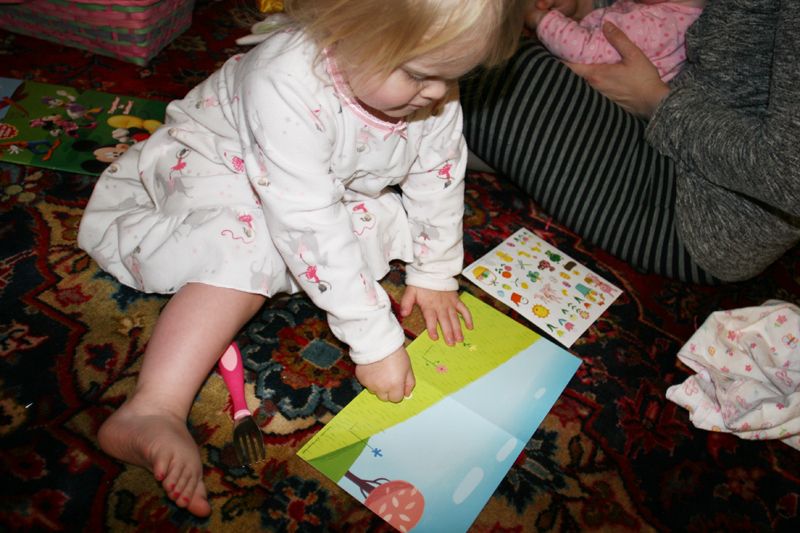 Liv sat up all by herself for the first time on Easter morning!! (It looks like I'm holding onto her, but she really did it by herself.) Since then she's gotten really good at placing her arms on the ground and balancing for long periods of time.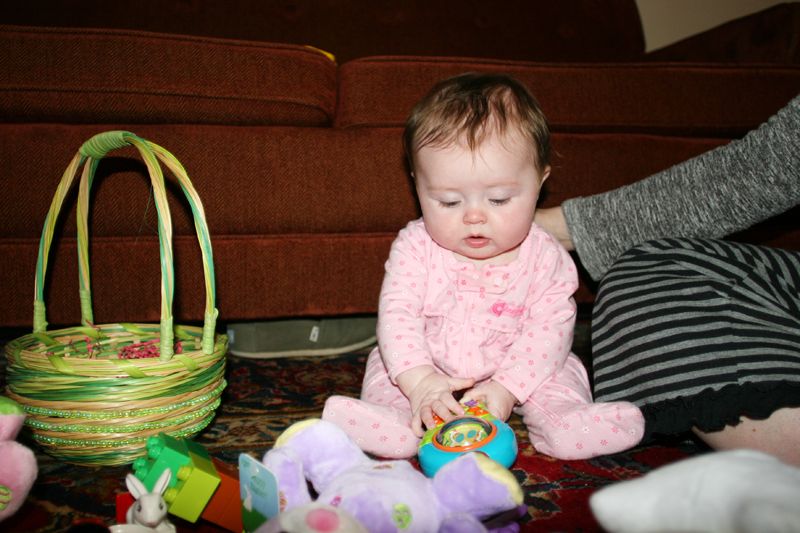 Ingrid helped her figure out her new toy.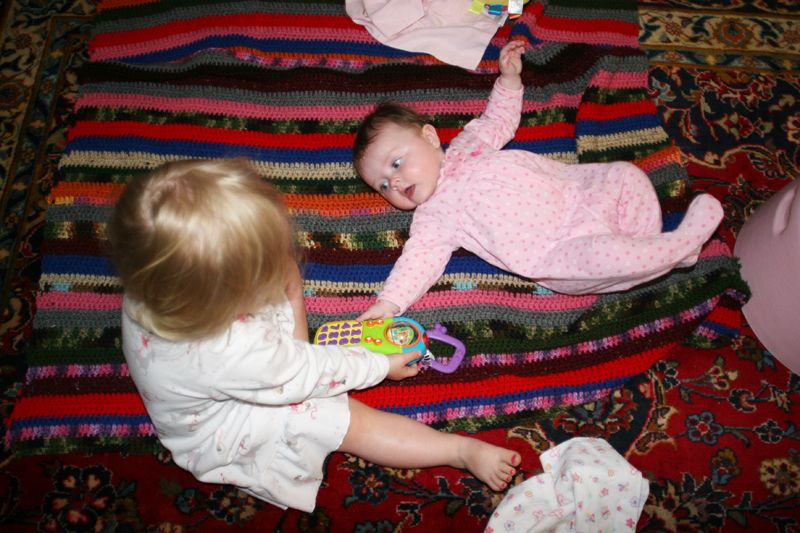 After looking at our baskets, we had an Easter breakfast and got all dolled up for church. We let all the girls stay in big church with the family and they did really well. Mom got Amelia, Ingrid, and Elise similar dresses for Easter Sunday and they looked so adorable. There wasn't a dress in that style small enough for Liv, and I had already purchased her precious little dress with the ducks on it. Derek snapped some pics of the girls before we ate our Easter lunch.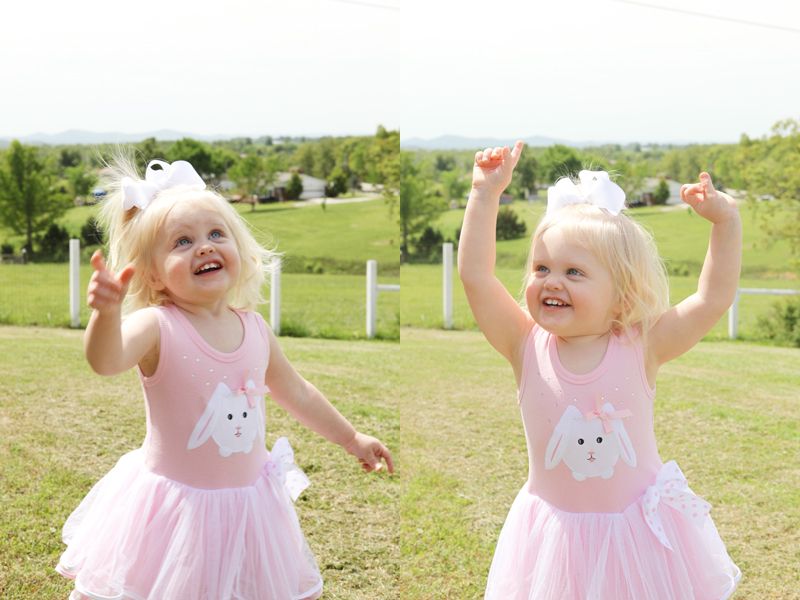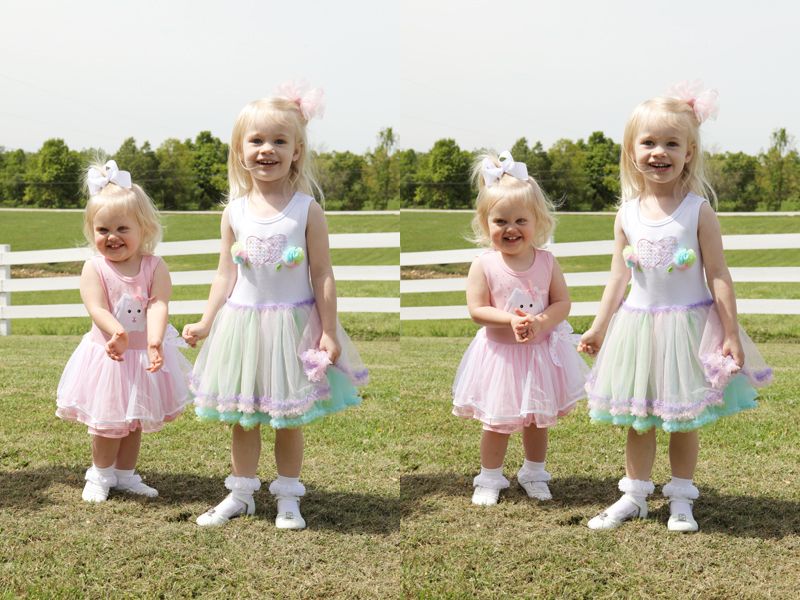 The girls started a little dance party.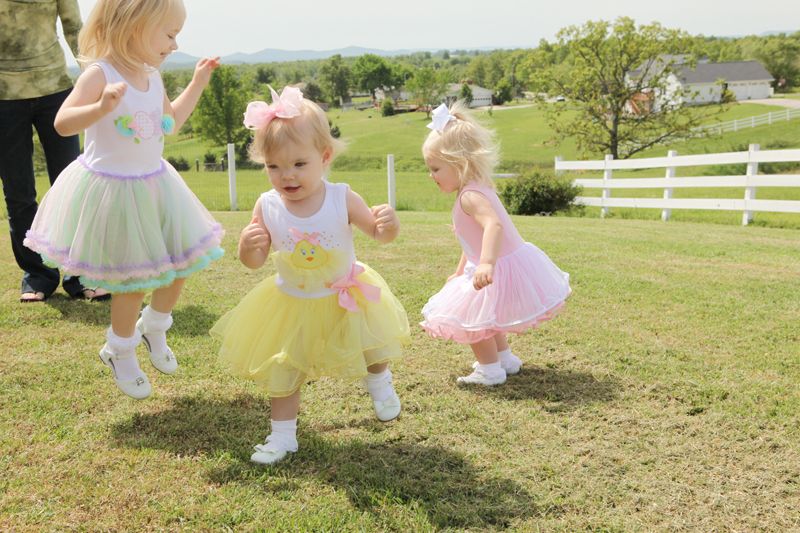 Elise got a glimpse of Derek and ran to get a close-up!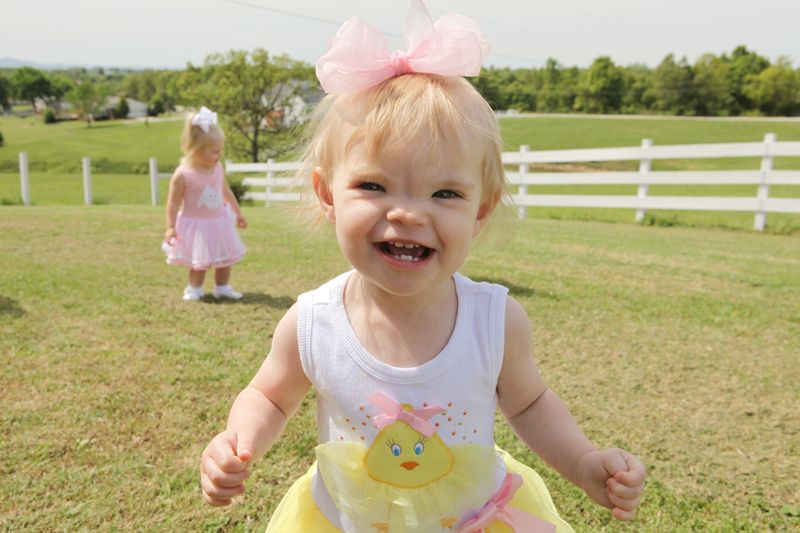 Ingrid and Amelia kept dancing their hearts out.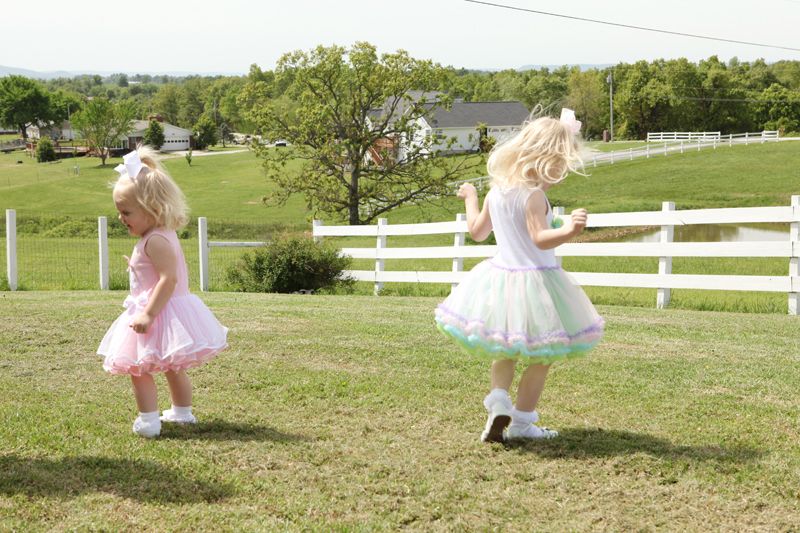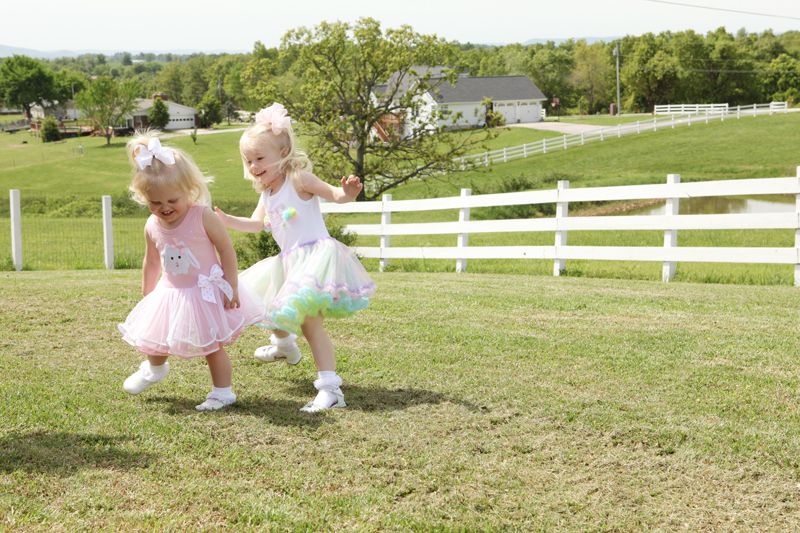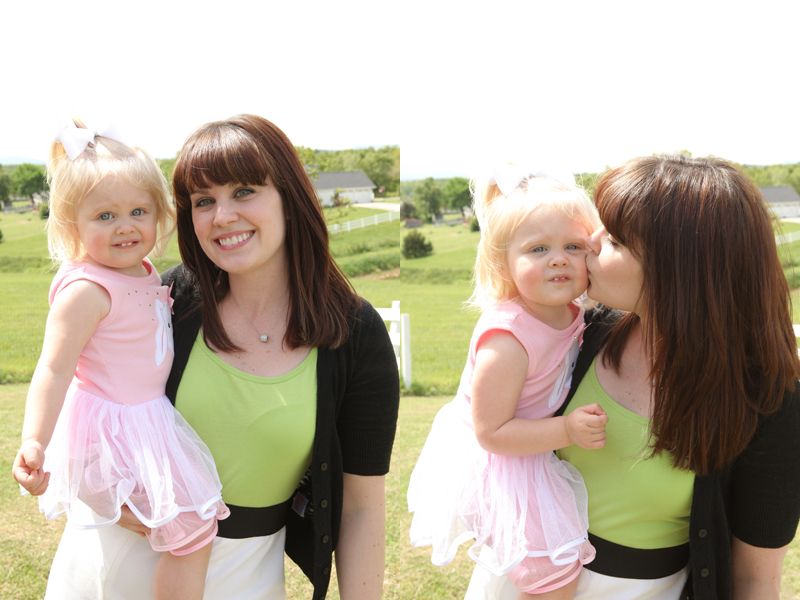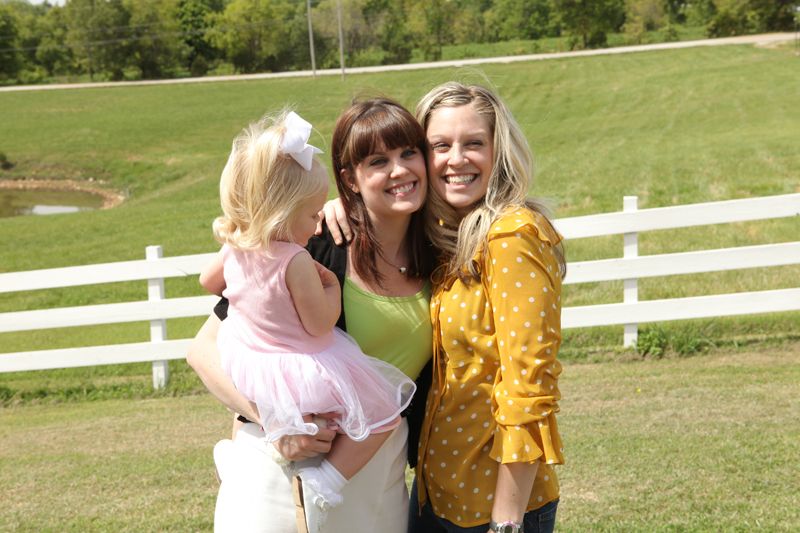 Egg dying and hunting to come!