We dye eggs every single year. And I love all the pretty colored eggs sitting in their cartons ready to be hidden away. I was excited for Ingrid to get in on the dying action this year. But I knew she wouldn't like getting dye on her hands. That girl doesn't care too much for a mess. We tried using kool-aid this year (thanks for the idea Amy!) and it worked pretty good. Ingrid couldn't wait for the eggs to dry because she wanted to put stickers on them right away.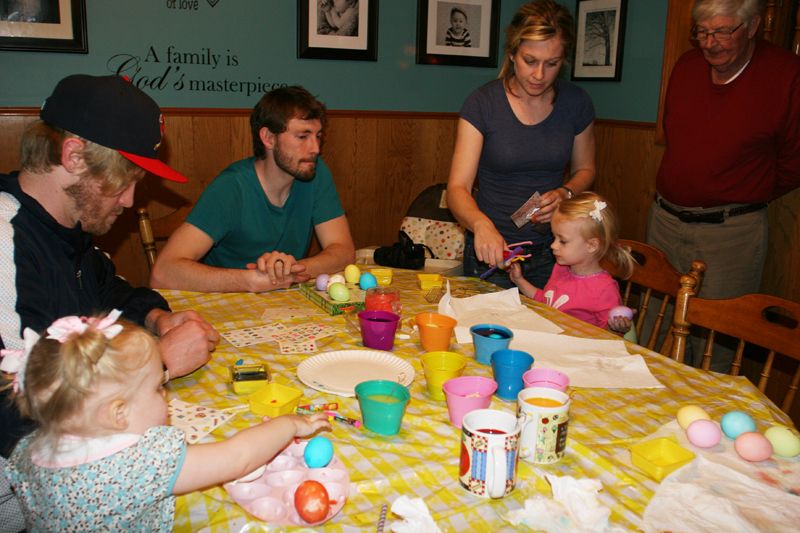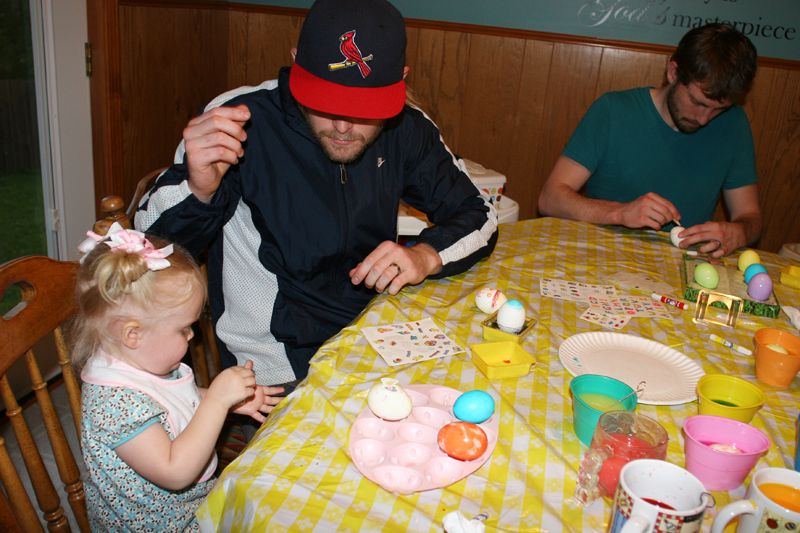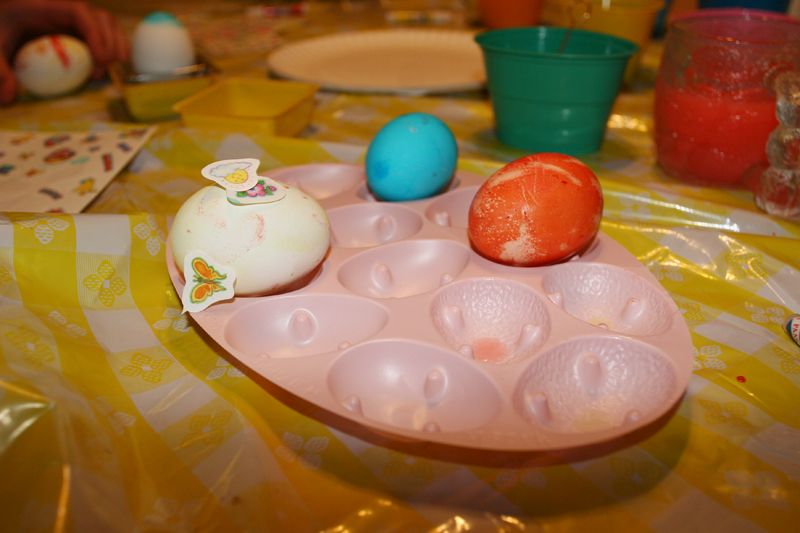 She did so good until a little spot of dye wouldn't come off her wrist. Then she practically gouged a huge hole out of her arm trying to get it off. So instead of a little spot of dye, she had a huge scratch. Needless to say, her dyeing days were done after three eggs! Amelia and Elise were all about the eggs and they did an excellent job.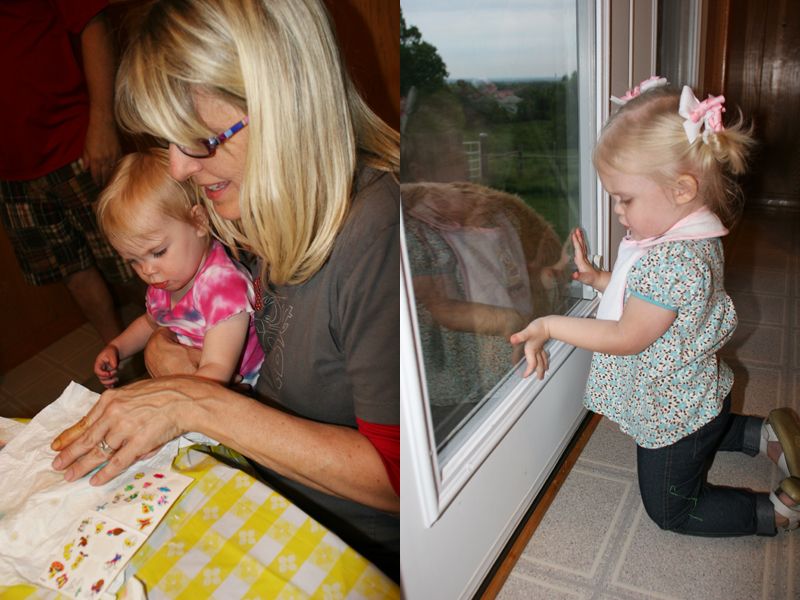 Liv hung out in the exersaucer, bouncing away in her bunny socks.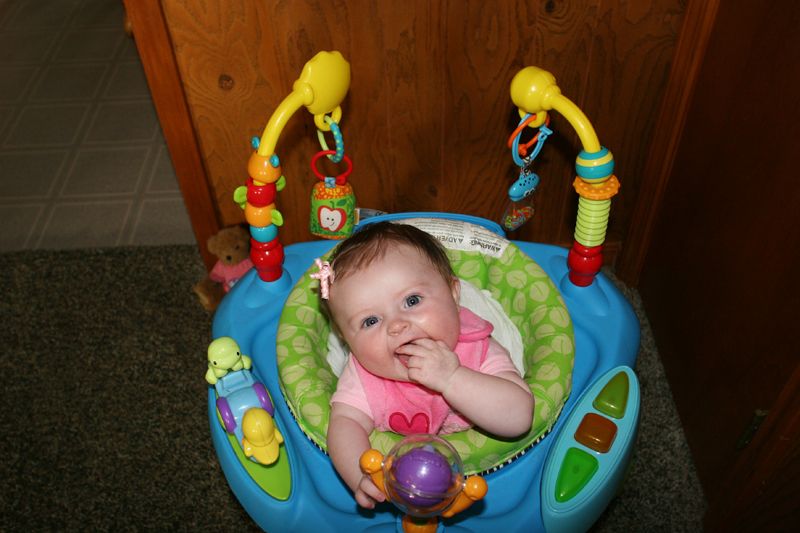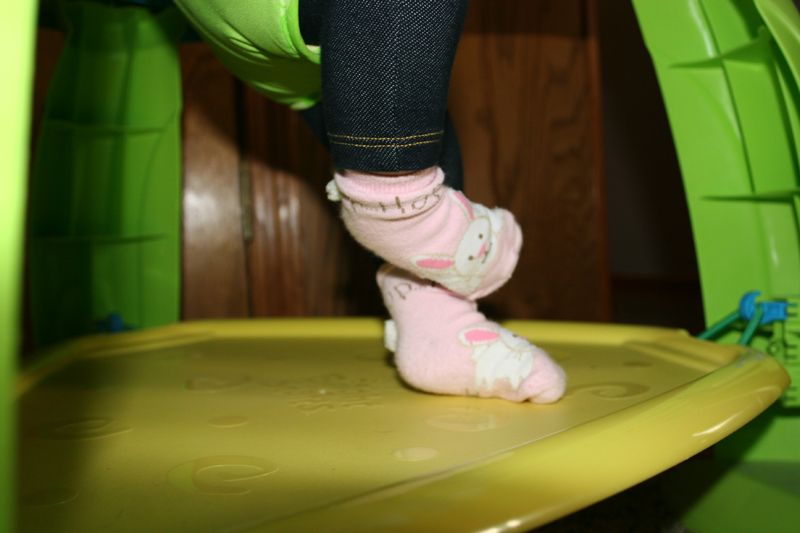 The girls exchanged their gifts to each other and played the night away.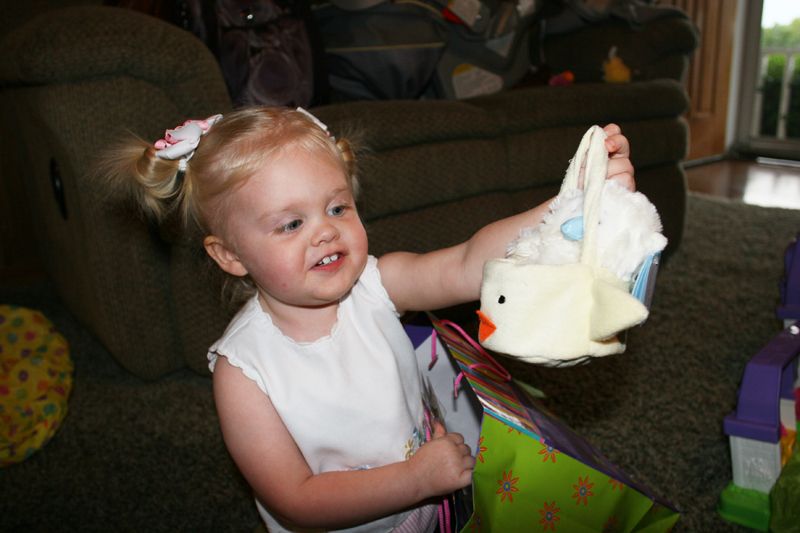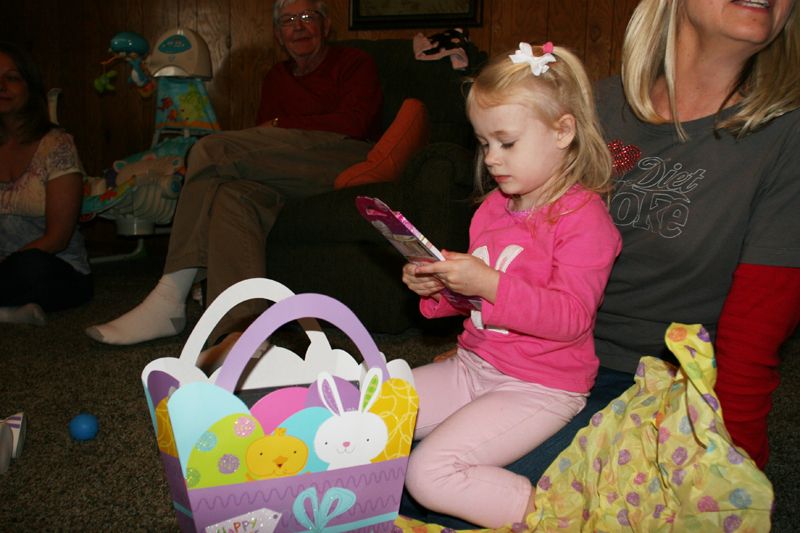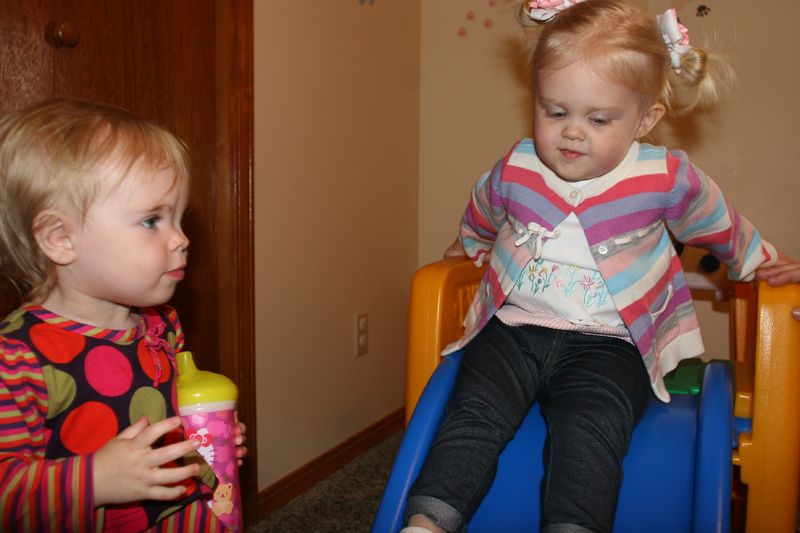 Earlier that day, all the girls went to the egg hunt down on the square and Ingrid got her picture in the paper! This is the second time that girl has made the news. This time she was on the front page. I didn't have my camera at that egg hunt so no pics from me. I have plenty of photos from our family hunt on Easter Sunday. The girls had such a great time running around looking for eggs. Amelia was so fast I only have one pic of her!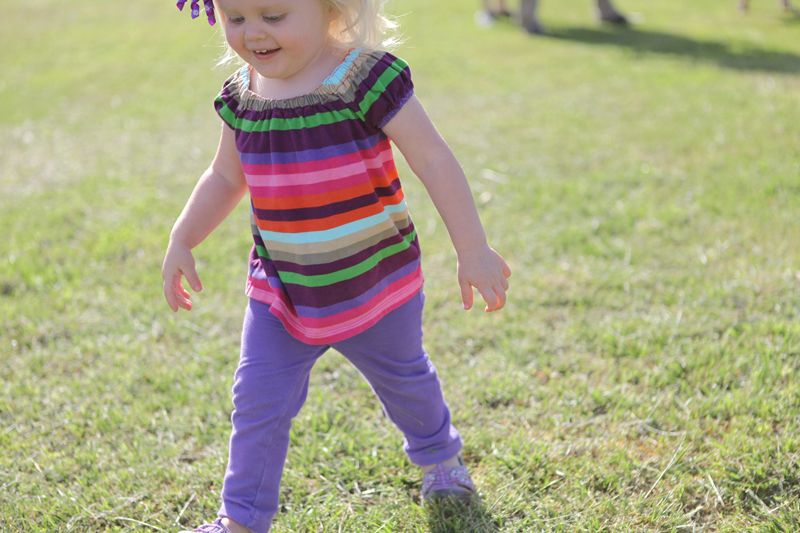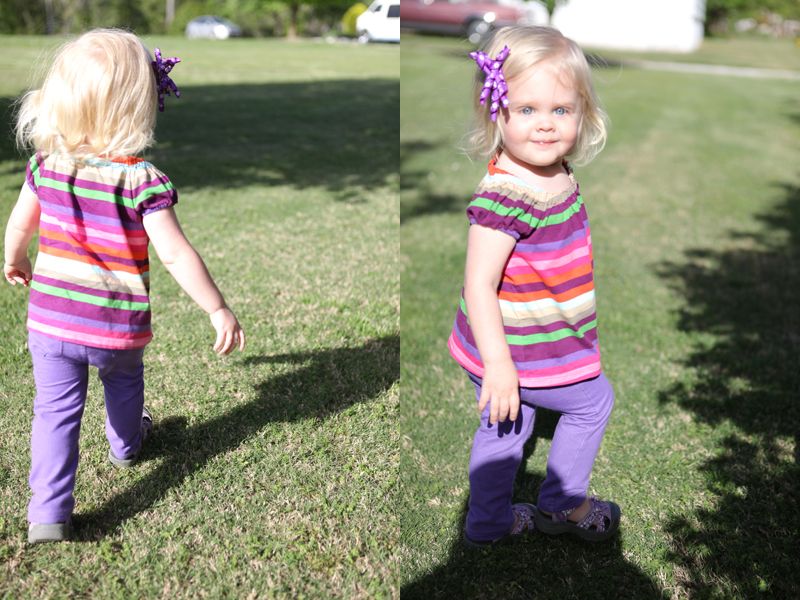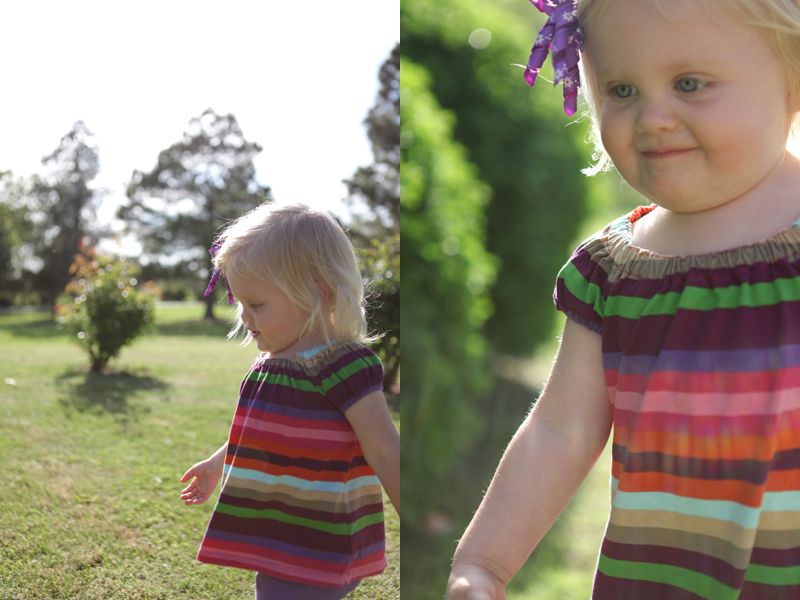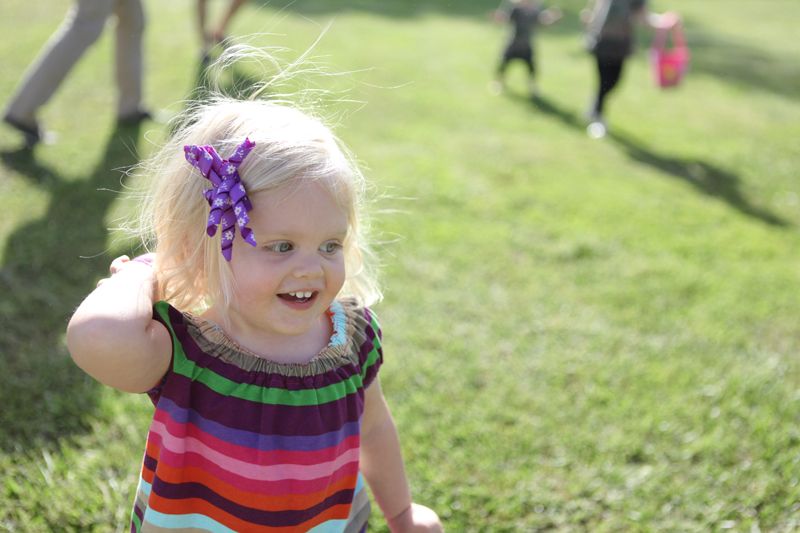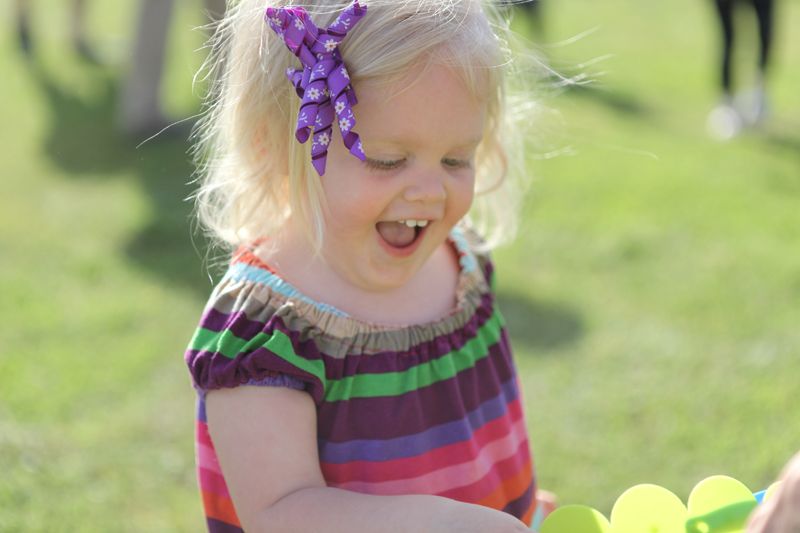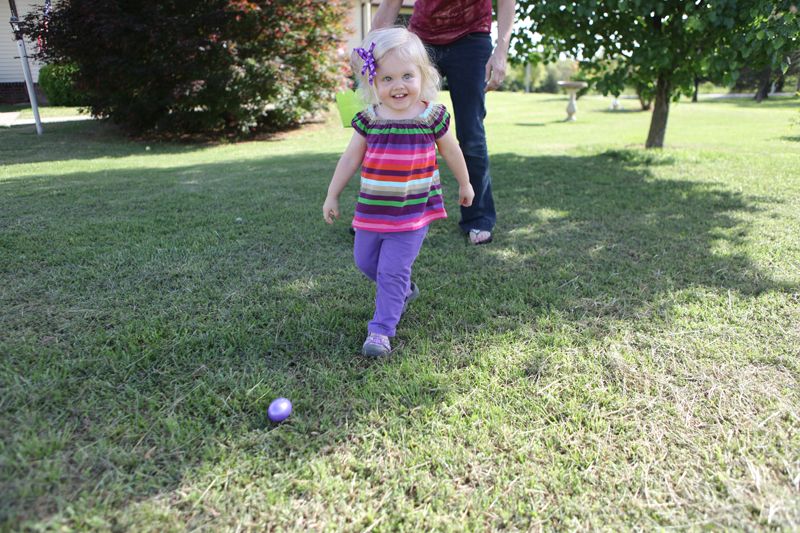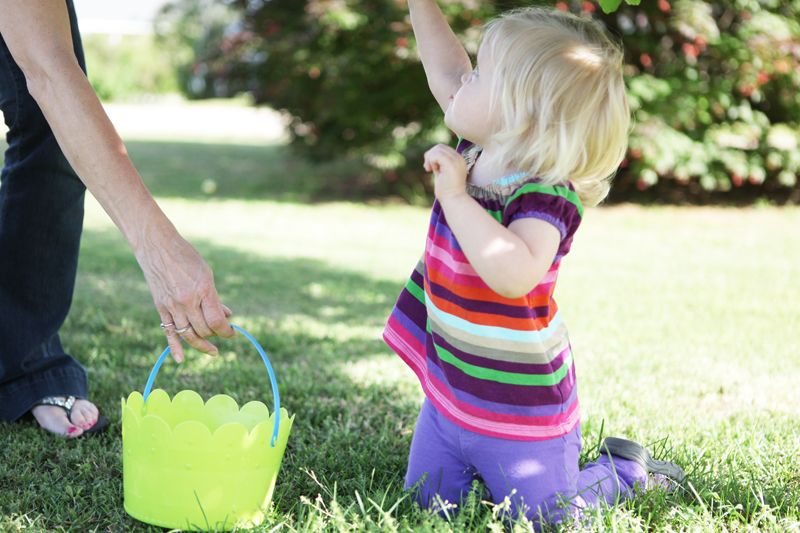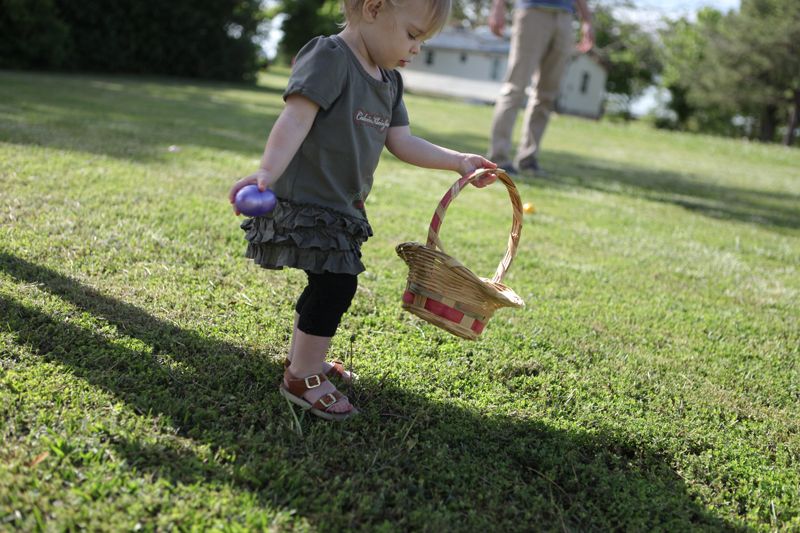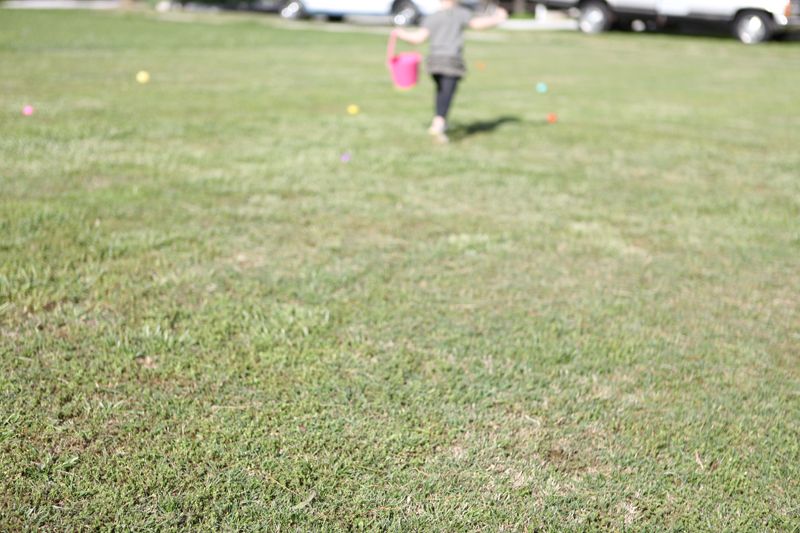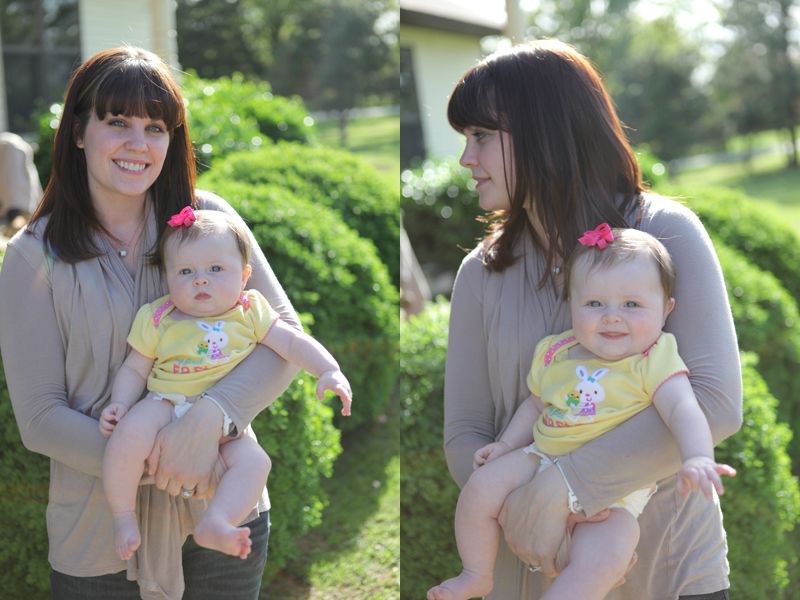 I've never been much of an egg hunter, so I'm glad it's the girls' turn!