One of the things I'll miss most when I go back to school (there's a million) is going to the library with Ingrid. She signed up for the Summer Reading Program and pledged to read 5 books a day/35 books a week. We read so much everyday that this was no problem and she turned her sticker sheet in each week with pride. At the end of the program they had a pool party for all the kids who completed their goals for the whole summer! She had a blast. And so did I.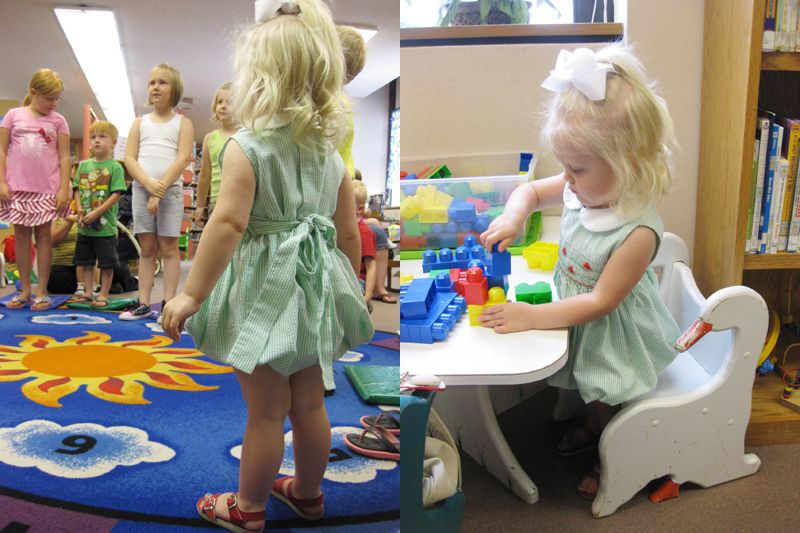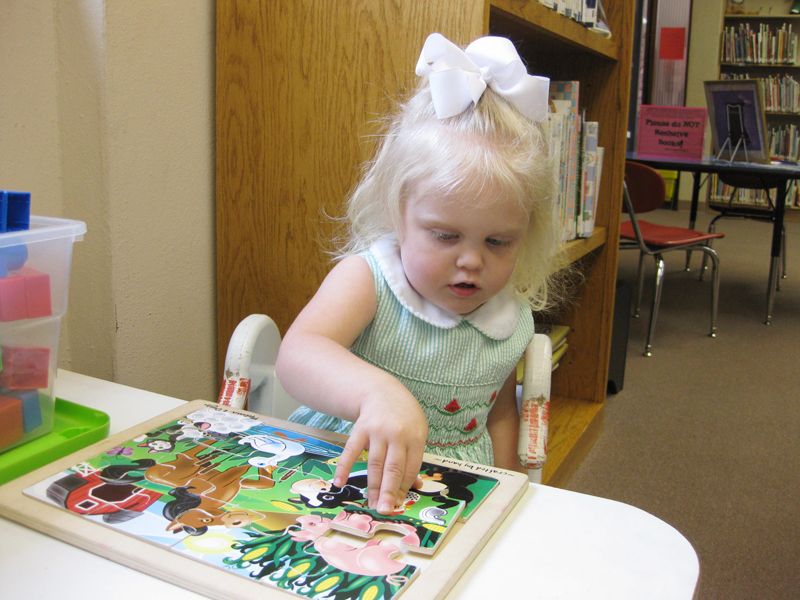 We would meet Derek for lunch after library and it was such a highlight each week.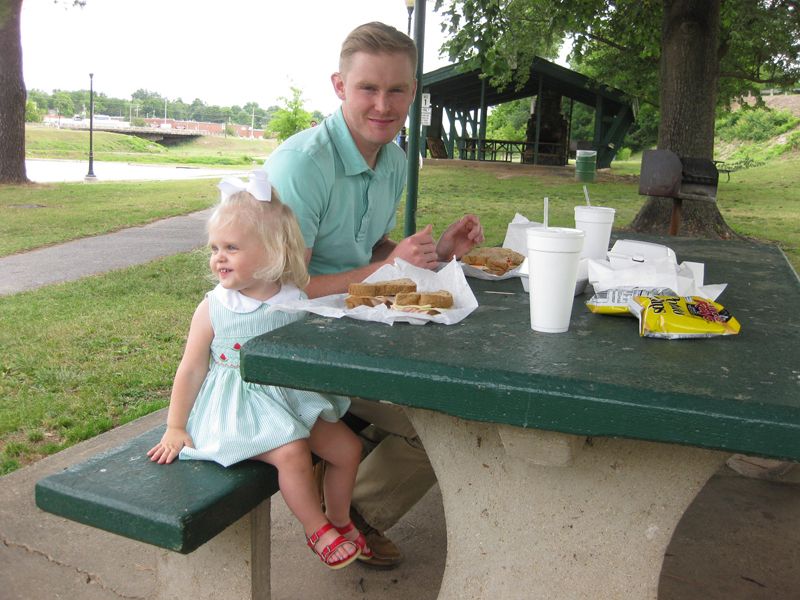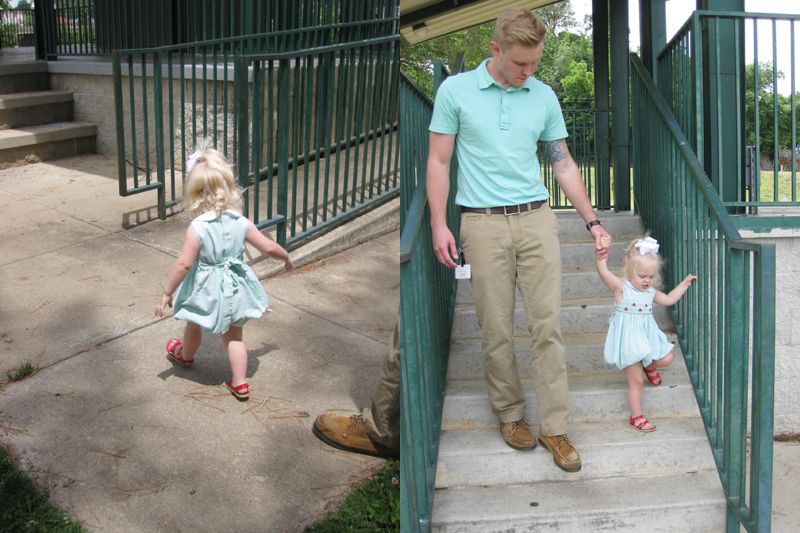 The summer session was geared for 3-8 year olds so I was a little worried about how she would do with the bigger kids. But she got her mat out and sat on her spot on the carpet each week with no problem.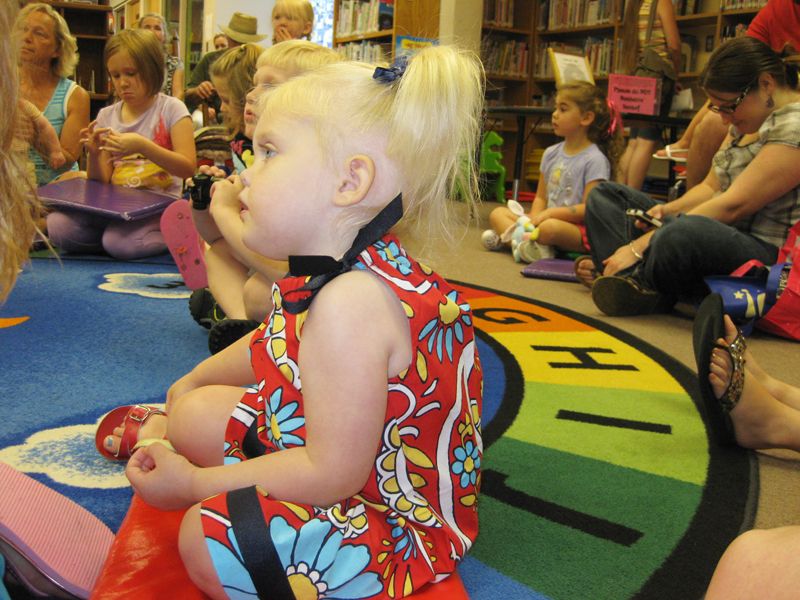 She LOVES making crafts.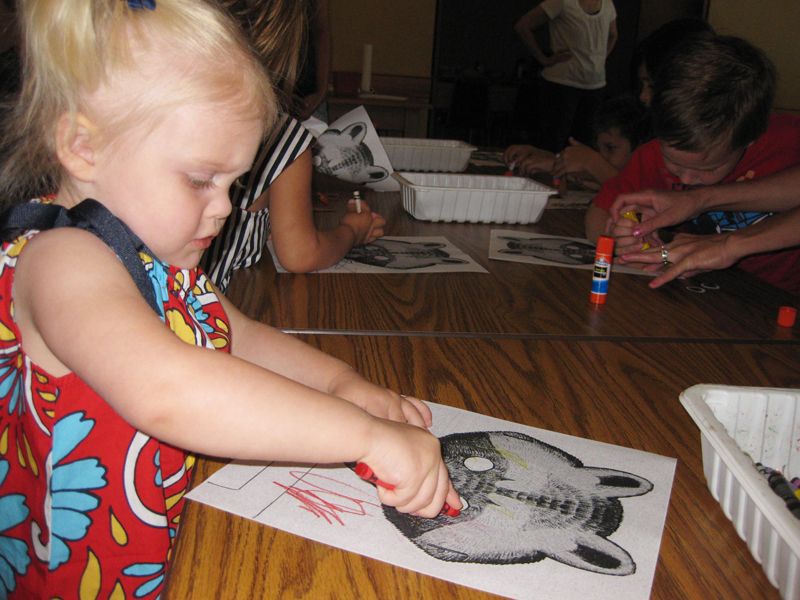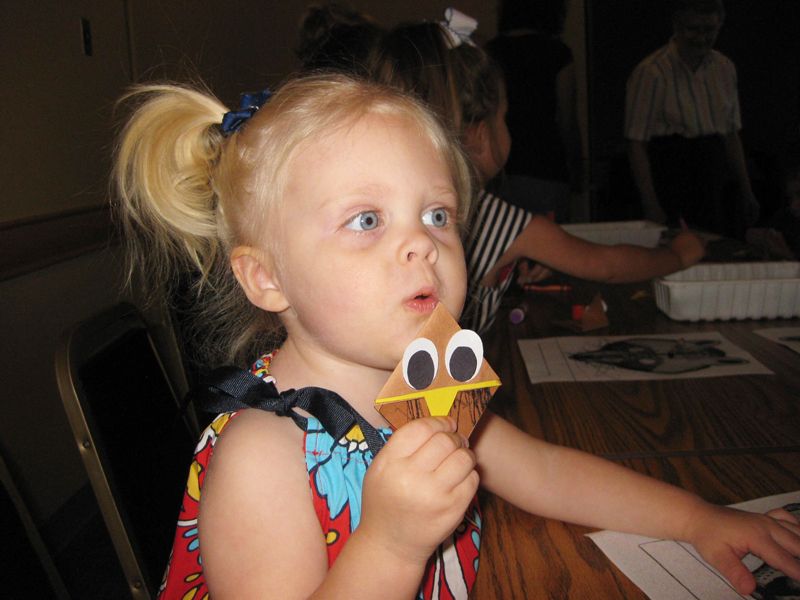 And going out to eat, of course!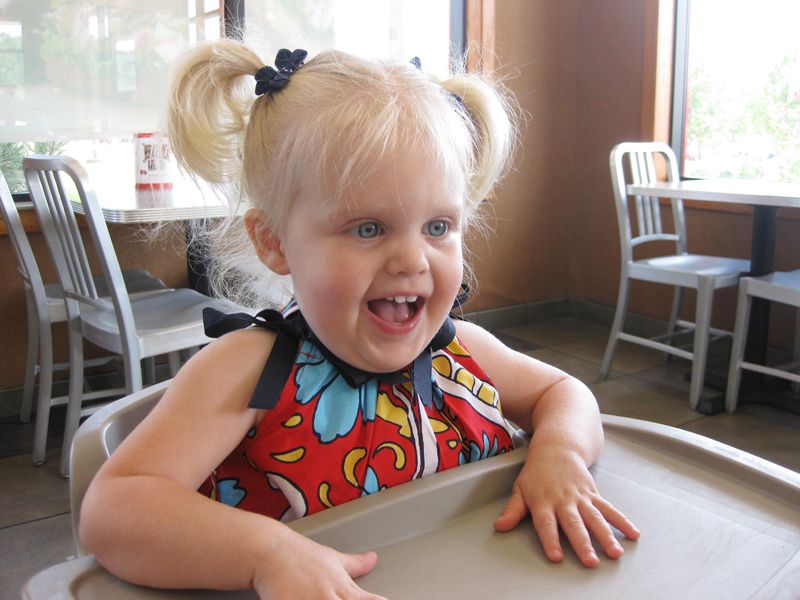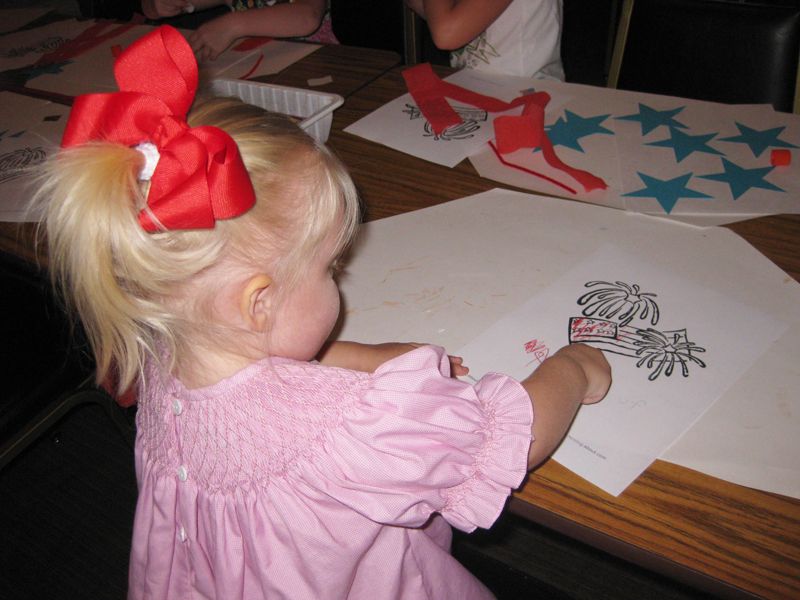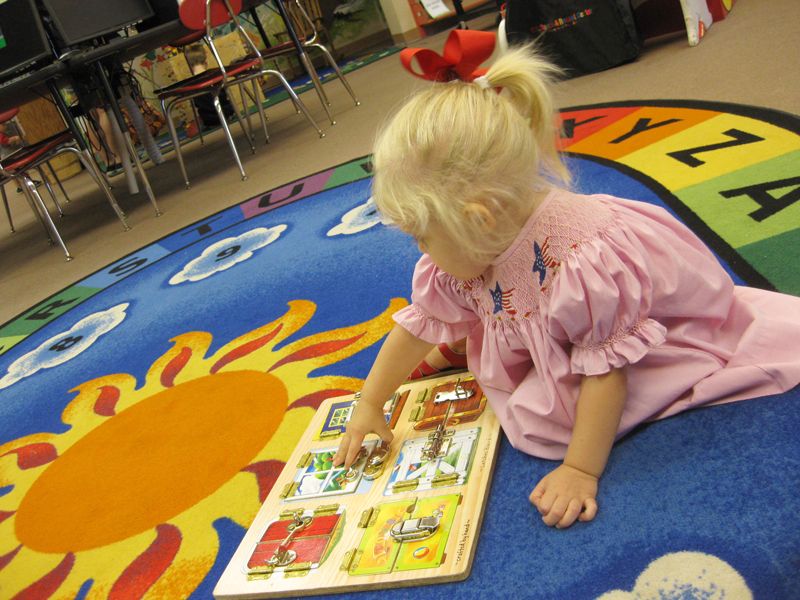 Towards the end of the summer Miss Sandy starting giving "smelly tattoos" which were really just drawings with scented washable markers. Ingrid loved them.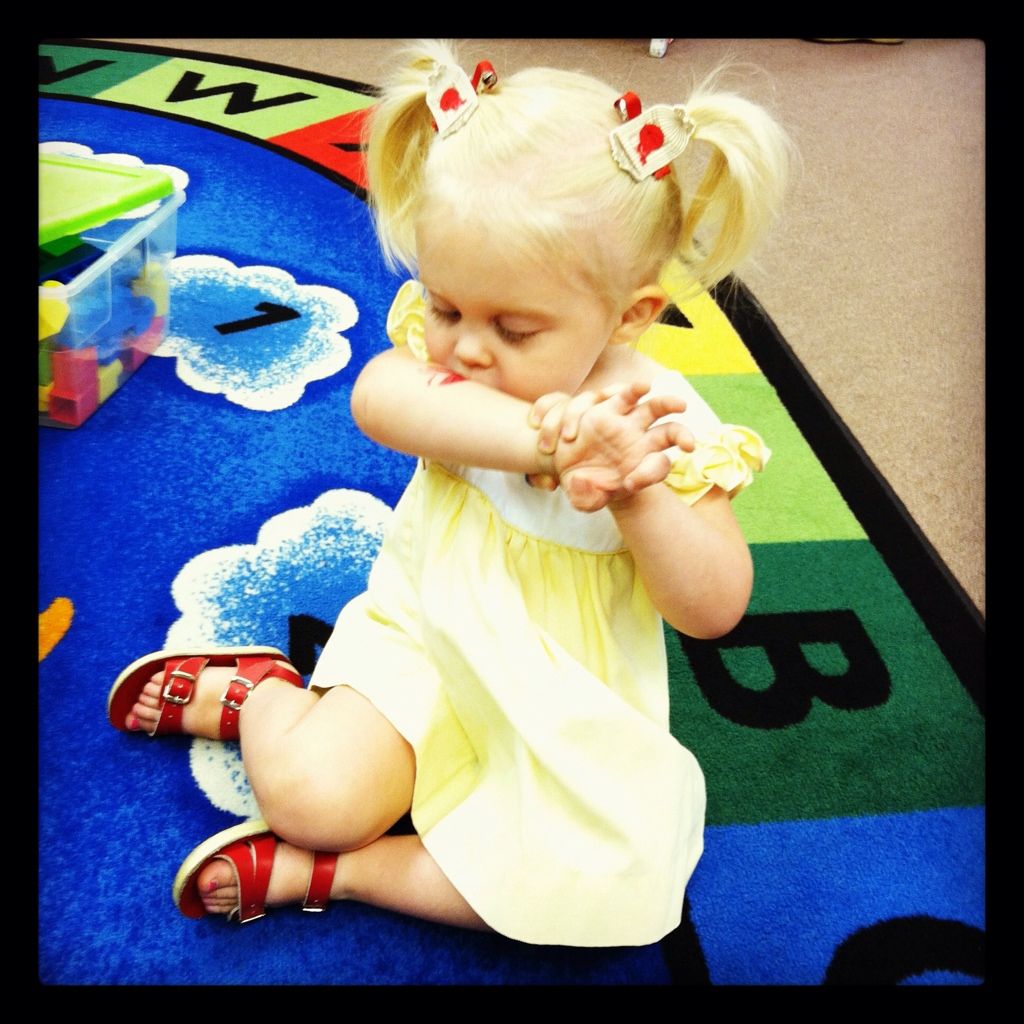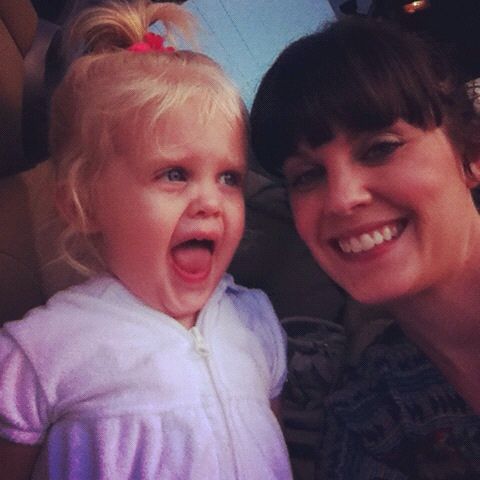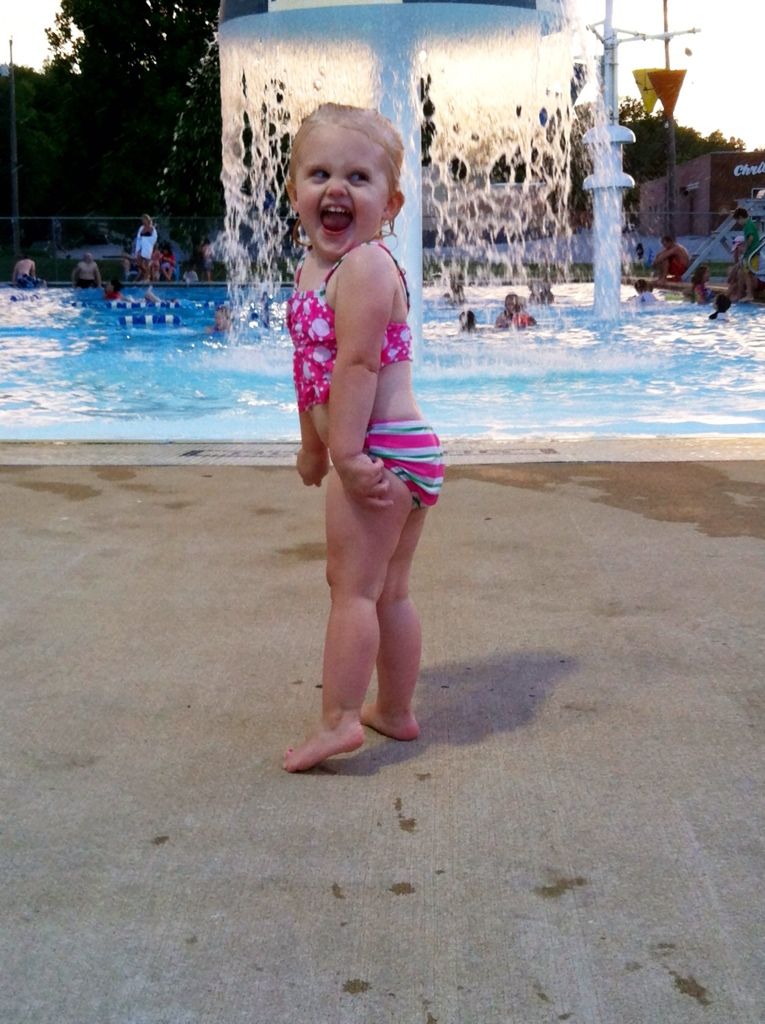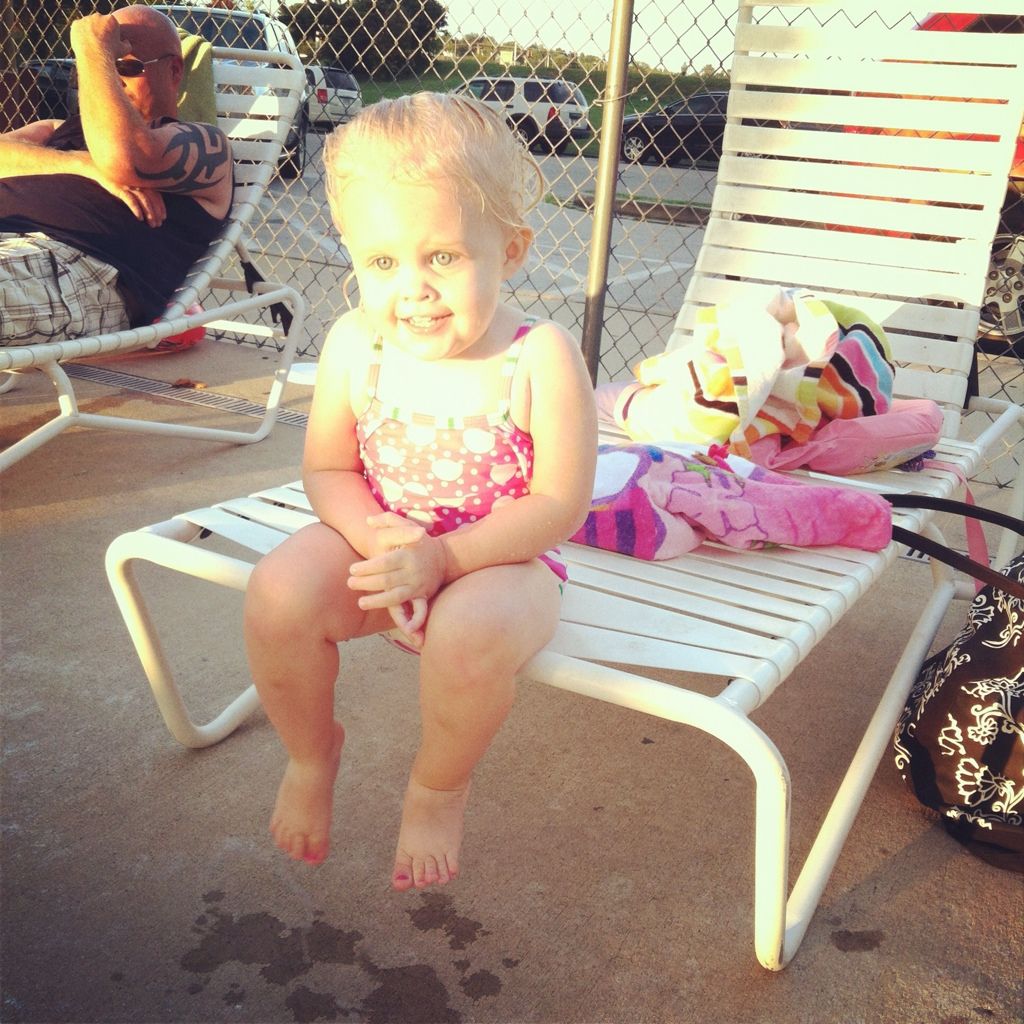 Her first trip to the city pool definitely lived up to her expectations.