This year our fourth of July was a bit different. First of all, NO FIREWORKS! We had a burn ban so we couldn't shoot off any. This was definitely my first year I ever remember not seeing or shooting off a single firework. Made me sad since I love them so much. But we definitely couldn't because it was soooo dry. At least I had another fun thing to look forward to on the fourth---Veggie Tales Live! Mom found out they were going to be in Branson and I really thought Ingrid might like it, so we tried it out. We met Heather, Amelia, and Elise in Branson. Elise got to stay for the first half, and she did great and loved the show. Ingrid didn't know a thing about Veggie Tales prior to the show, so Derek and I took her to CBO to pick out a movie. We watched it once so she would know the characters a bit. Ingrid still isn't really into movies yet, but those movies have a great message! The message of the show was "God made you special, and He loves you very much!" It was really good. Ingrid stayed interested in it the whole time. She loved all the songs and characters. She really loved the bubble machine. She even went up close to the stage to get a better look! We had so much fun.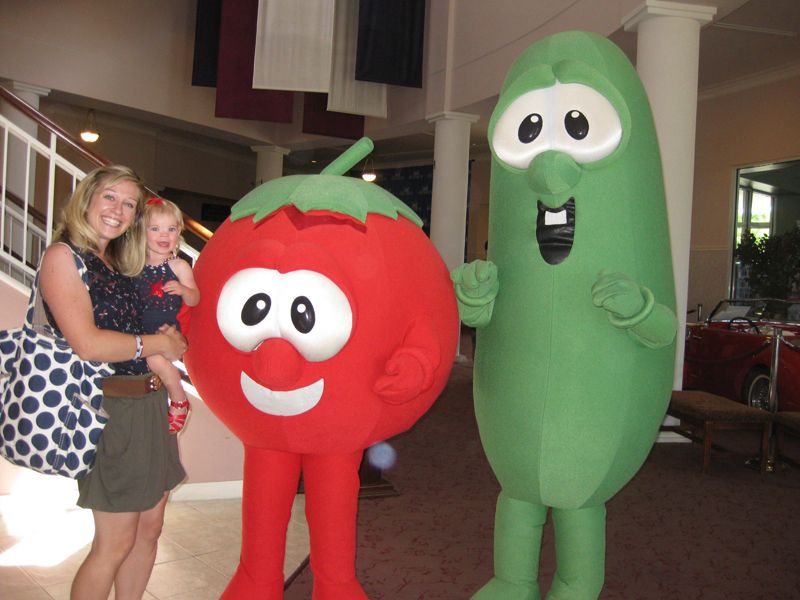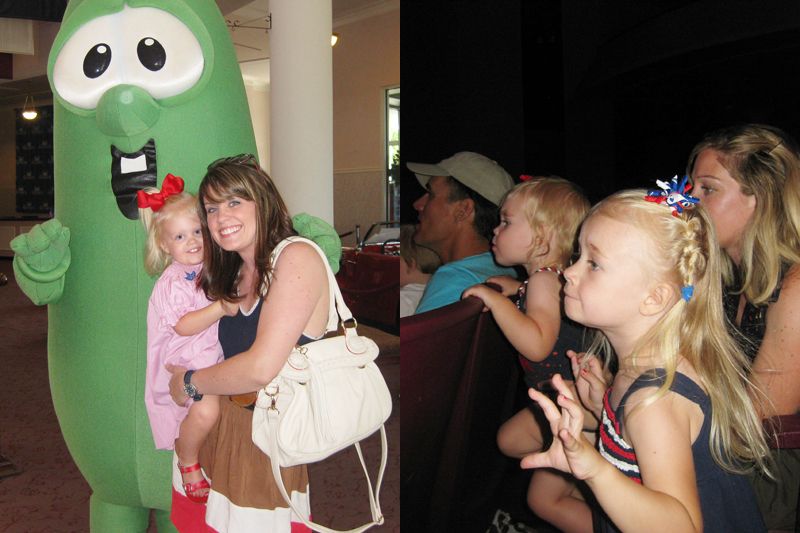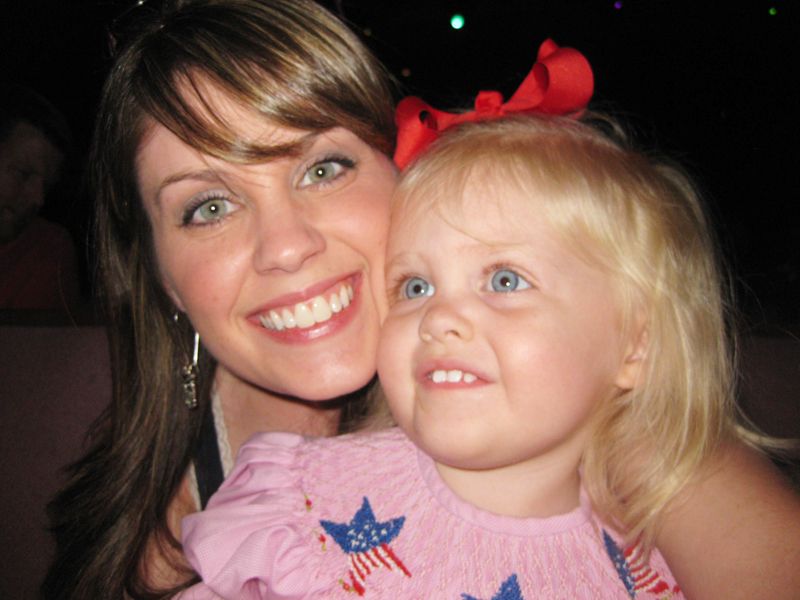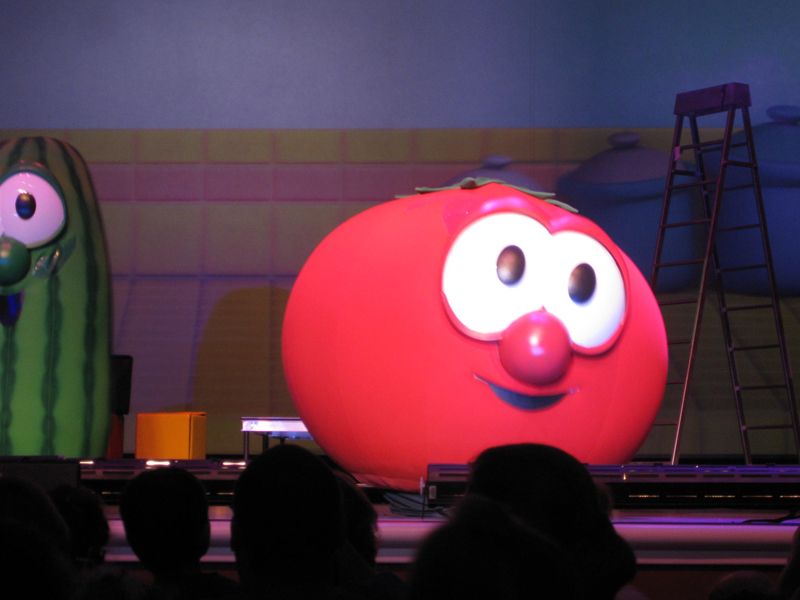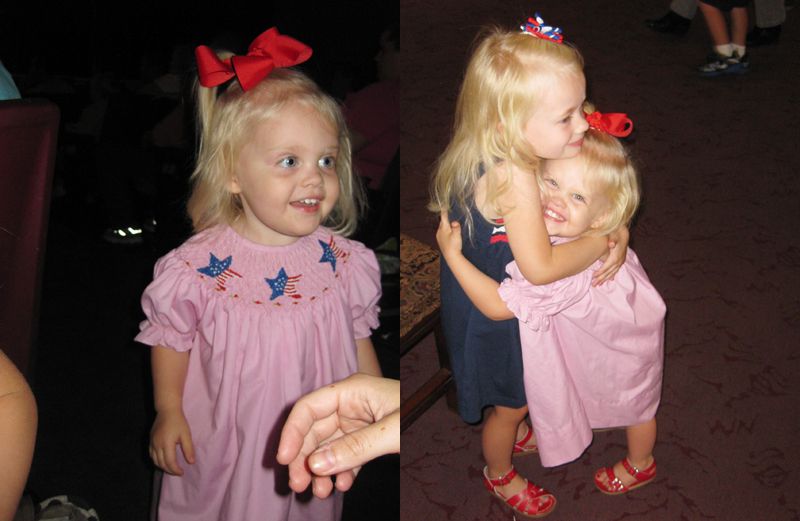 After Veggie Tales we headed back to Mom and Dad's for their annual 4th of July cookout! Dad grilled tons of meat and mom made tons of sides. She even made the cutest red white and blue dipped strawberries and I didn't even get a picture! Meme made a cherry cobbler that was so delicious. All the girls were just happy to play together!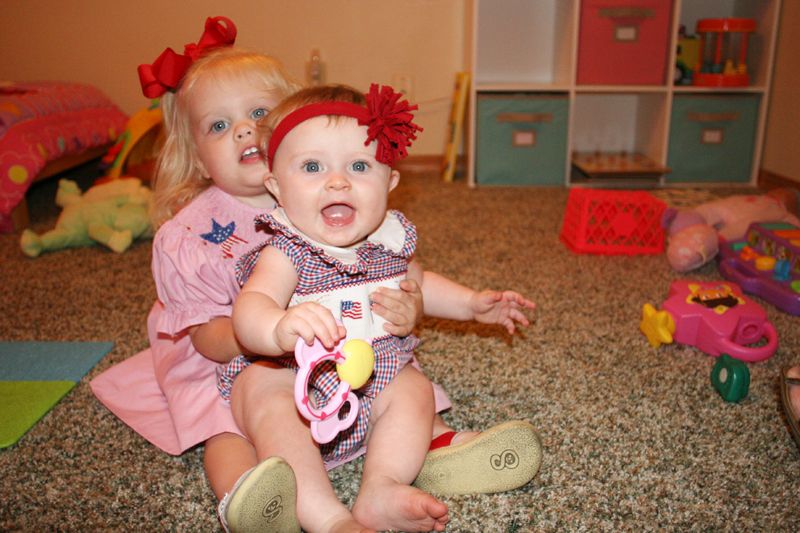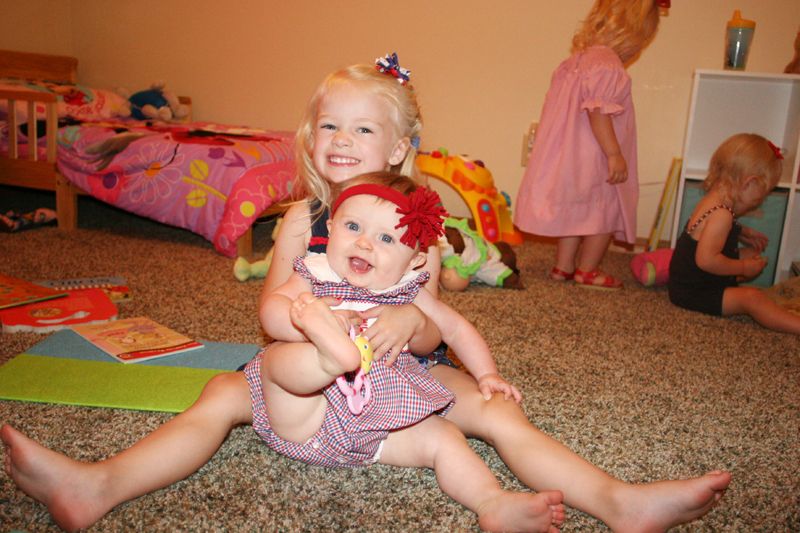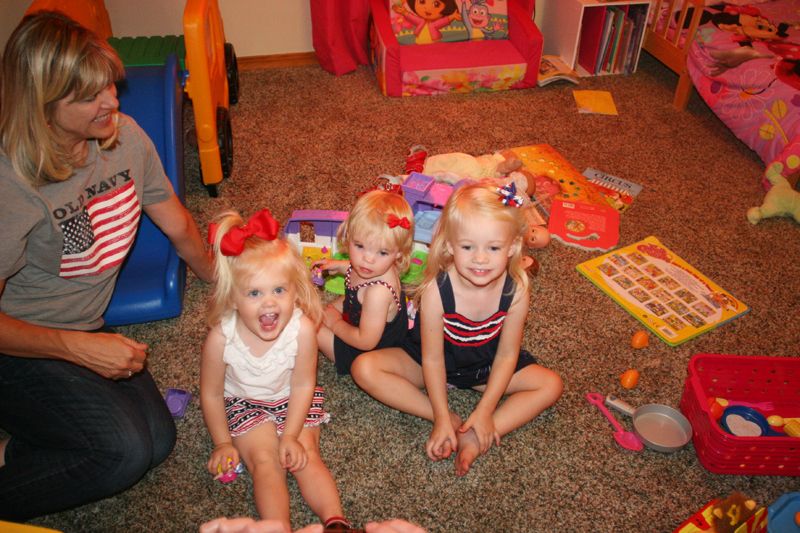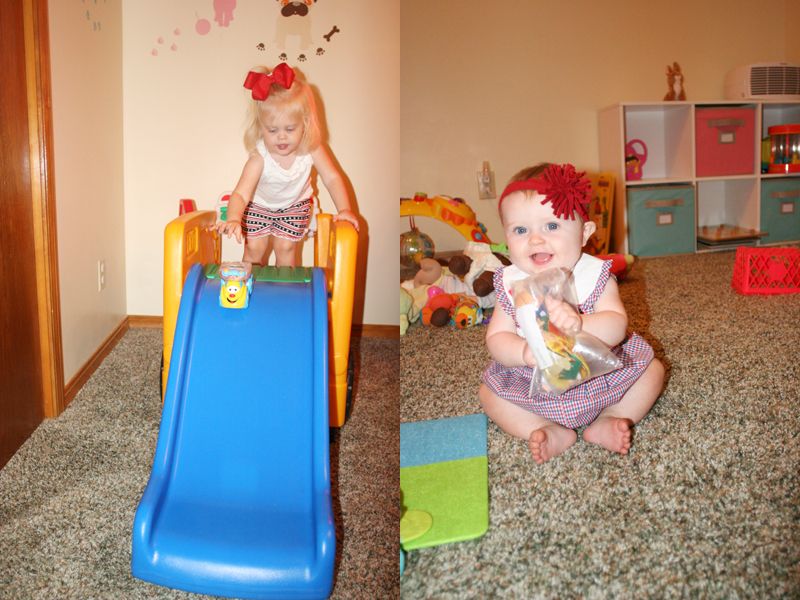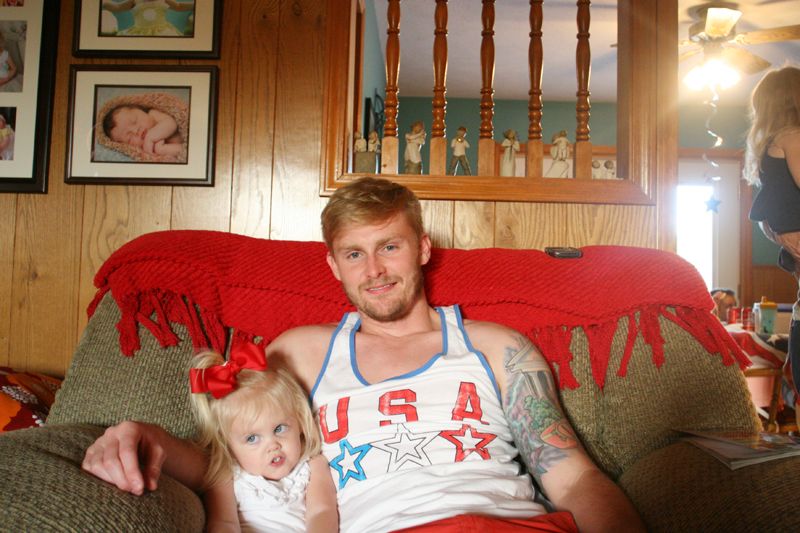 Darren, Melissa, Cole, and Gannon came over later in the evening and Mom pulled out the poppers! The kids loved them.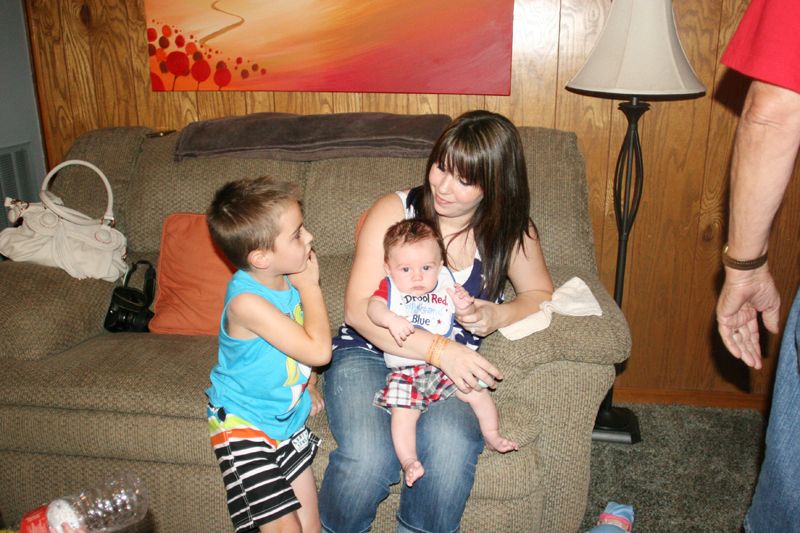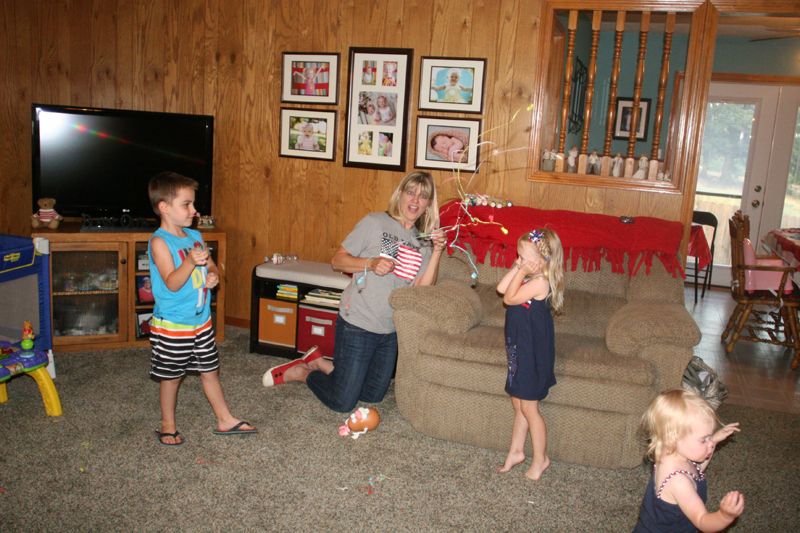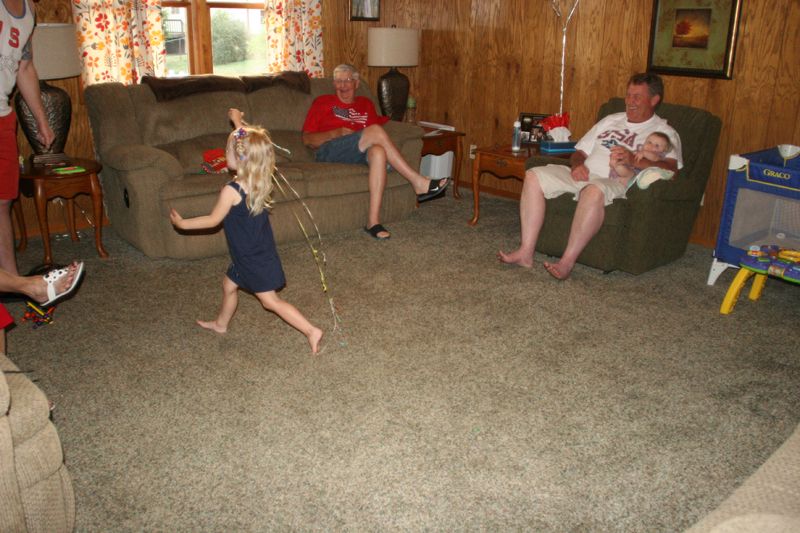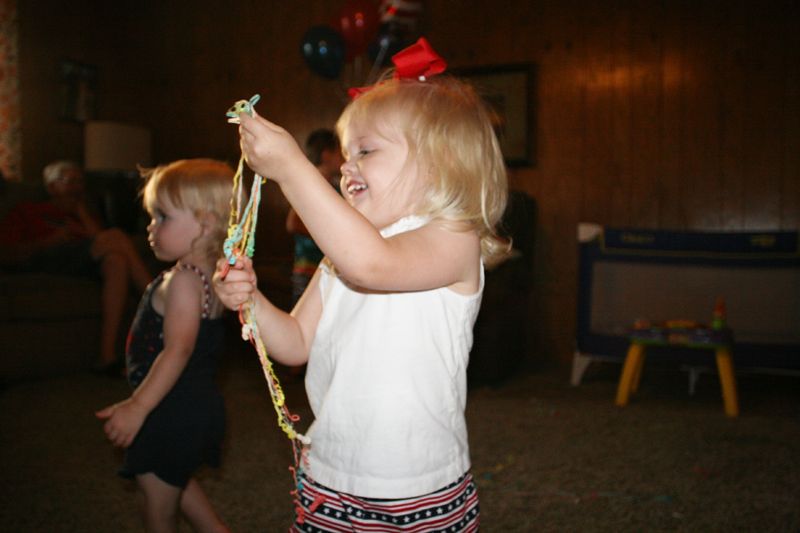 Heather and the girls decided to stay at Mom and Dad's until Ingrid birthday since it was the following weekend. We took advantage of them being here and played in the water one evening. They could have played for hours and hours.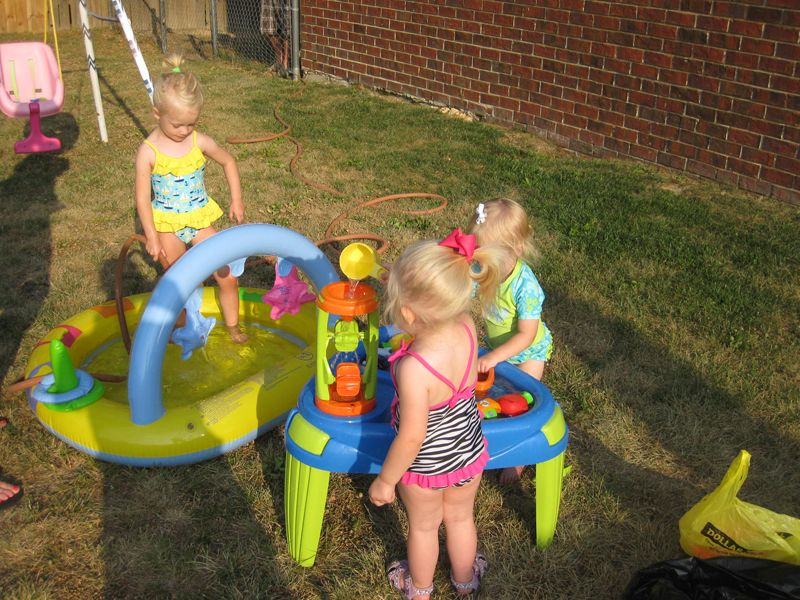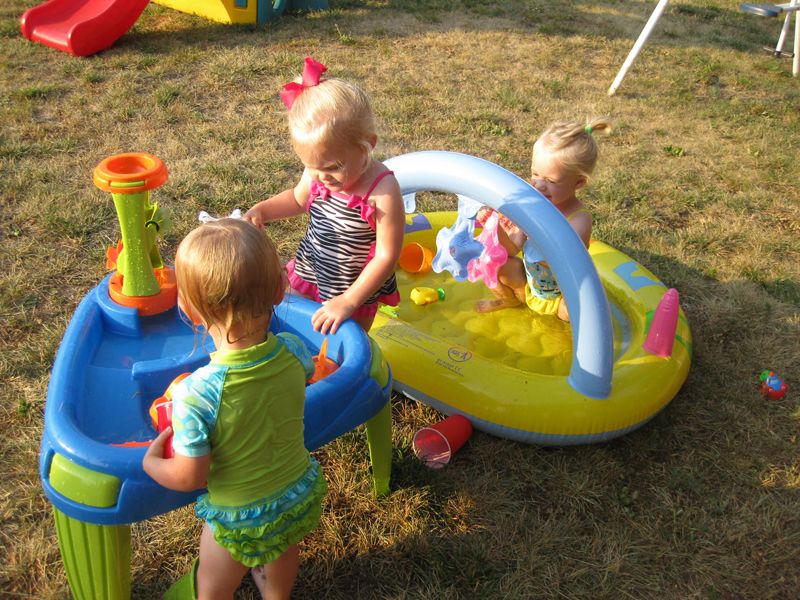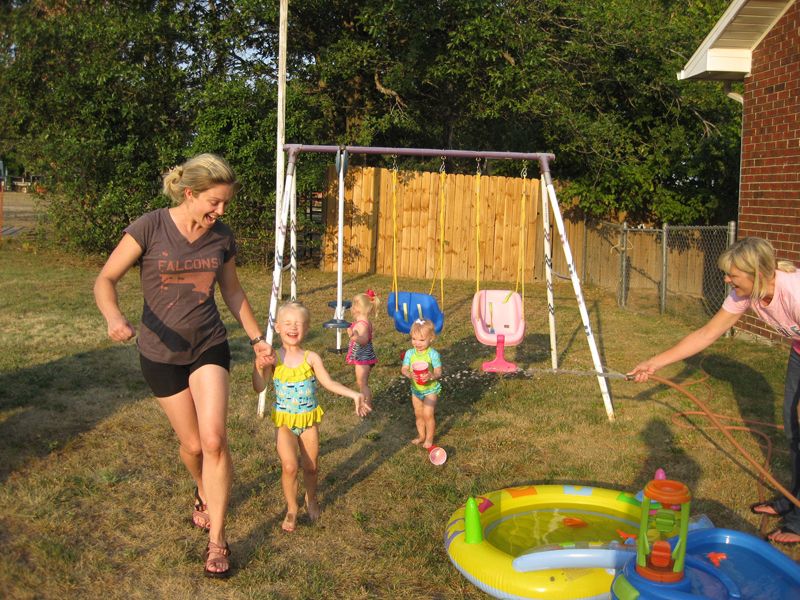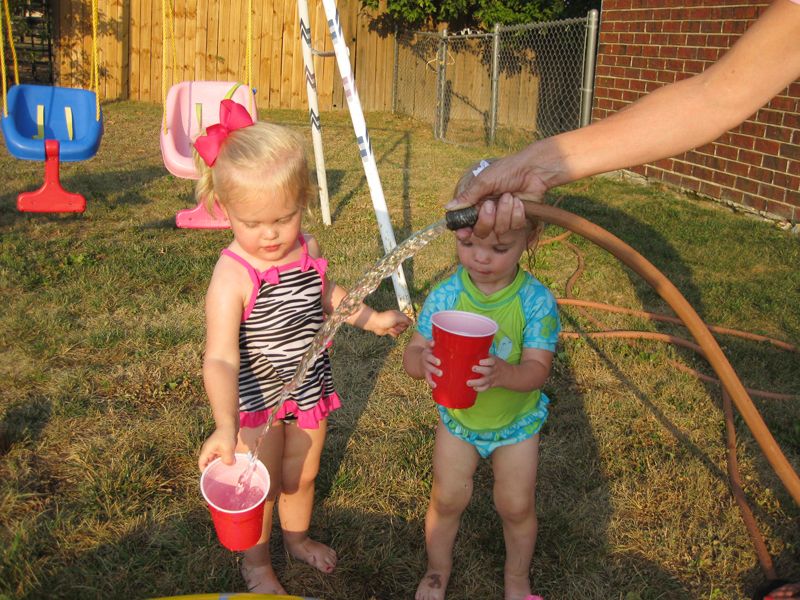 I am so thankful to live in the USA. We had such a great time celebrating our freedom with family we love so much.