On Friday night Derek took me to Branson for a birthday dinner. On the way up there, he asked me where I wanted to shop before we went to eat. I decided I was ready to eat first. And then he started acting weird. I couldn't figure out what was wrong with him, so he finally told me he had made a reservation and wanted it to be a surprise! So off we go to shop around a bit. He said the reservation was for 7:45 at Texas Land and Cattle. You better believe I shopped up until 7:35--plenty of time to make our reservation! When we got to the Landing it was super duper crowded so I was even more excited we had a reservation--no waiting! We walk in to the restaurant and I'm SHOCKED to hear SURPRISE!!! and see Heather, Ross, MB, and Alex! They had all gotten together and had a surprise dinner for me. I was so excited (and embarrassed of course because everyone was staring at me!) We had a delicious meal of steak and potatoes and tons of bread.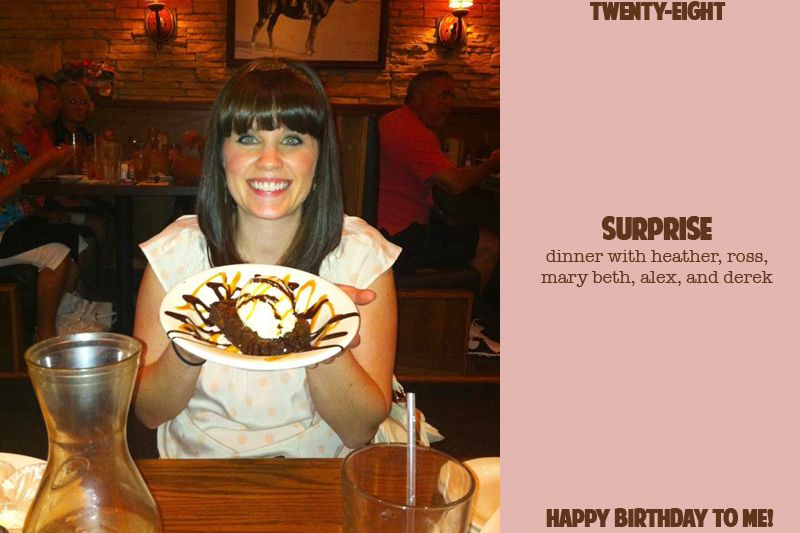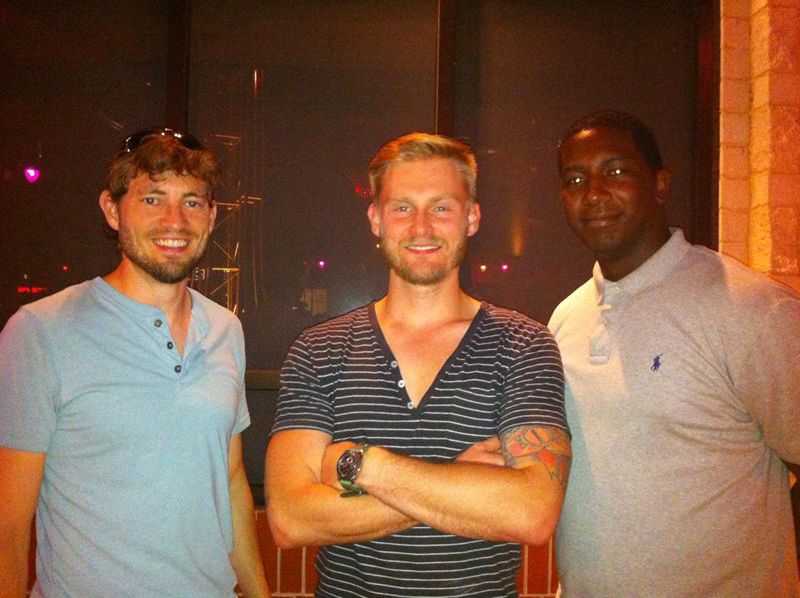 Saturday was my actual birthday and I got up early and went to a garage sale with MB. Ingrid tagged along too. Can you tell how UBER excited I am that my BFF is back in town!! I had a delicious coffee and latte from Neighbor's Mill and played with my girls all day. That evening we went up to Heather's for a joint family party. The girls had a blast playing together as usual. The decorations were super cute. And the food was Dee-lishus, as Ingrid says! Mom got a huge Chick-Fil-A platter. It was Ing's first time to try their chicken and she gobbled it up. We also had chips and dips and broccoli salad! Jen made chocolate covered strawberries too. Mom bought us each a Coldstone Creamery cake, which is like a present in itself. My choice was 8-layer Cake Batter and it was divine. Heather and I were showered with gifts and love! What a great way to celebrate our birthdays!
Smiles!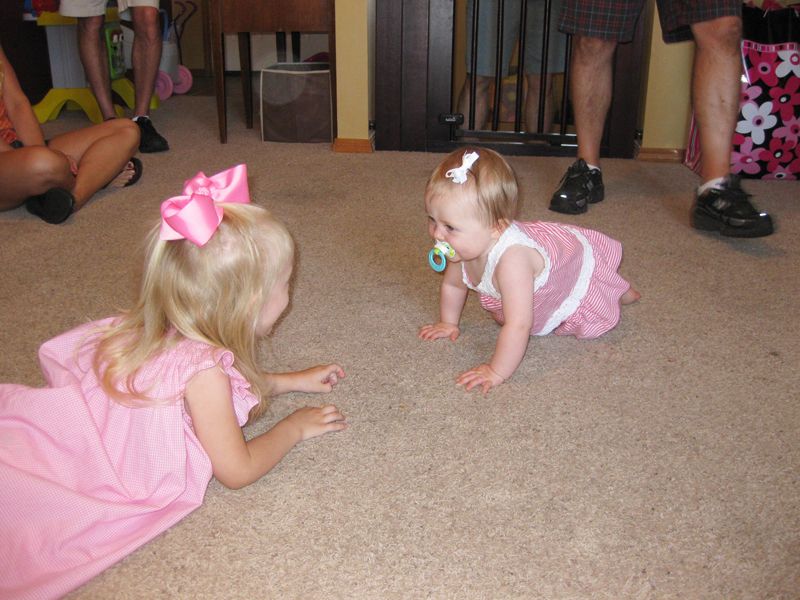 This is the dress Mom and Dad got Ingrid in Vegas. It is the cutest thing I've ever seen.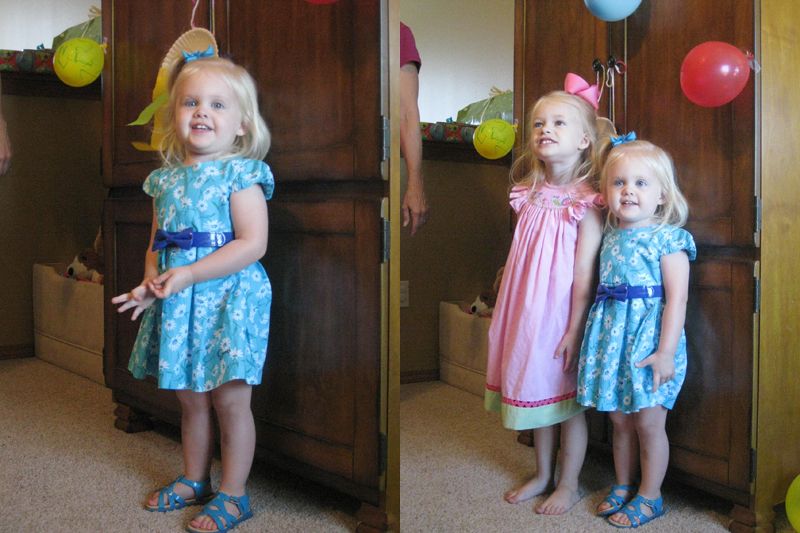 The is my best shot of all four girls.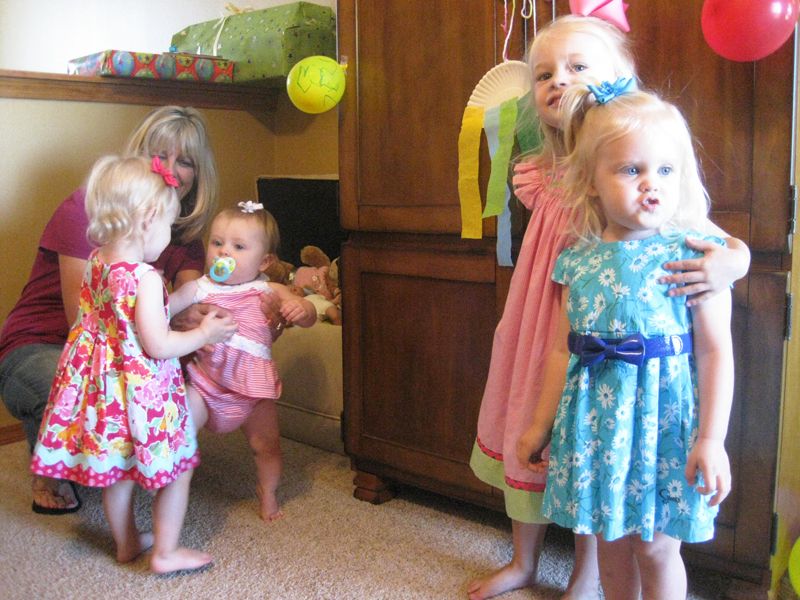 Food!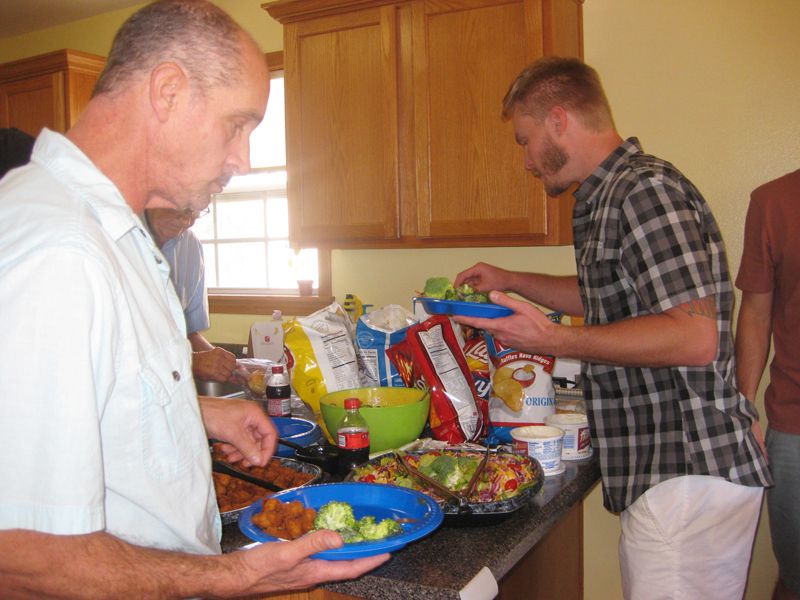 Yum!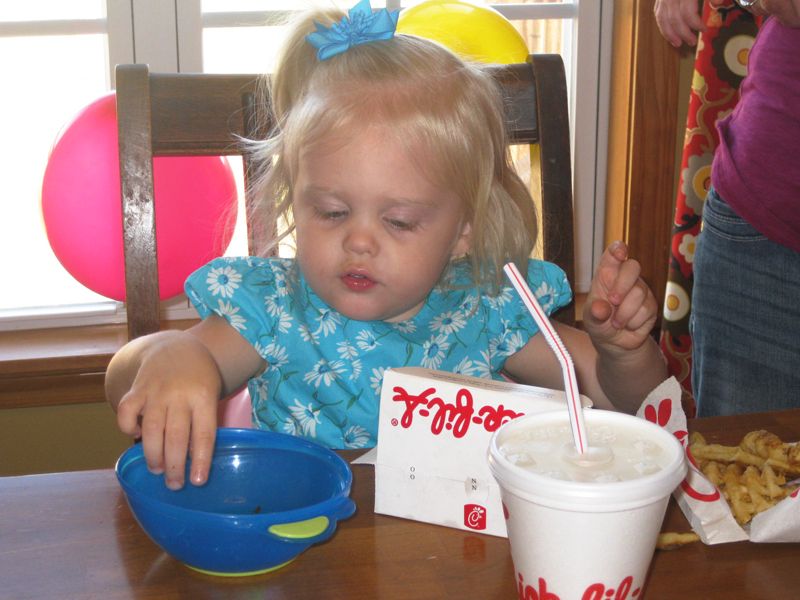 Ingrid wanted to sit in my lap while I opened my gifts. Sweet little thing.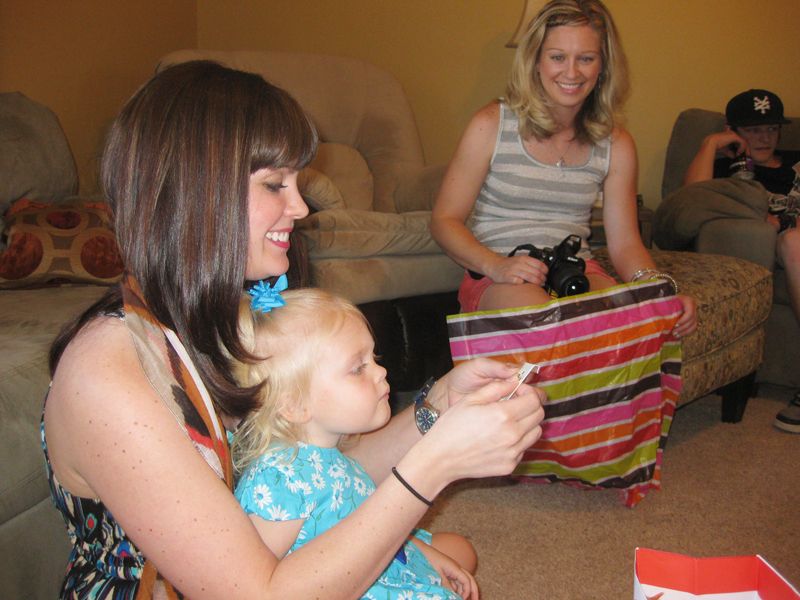 I made Heather a set of Arkansas pillows and she loved them!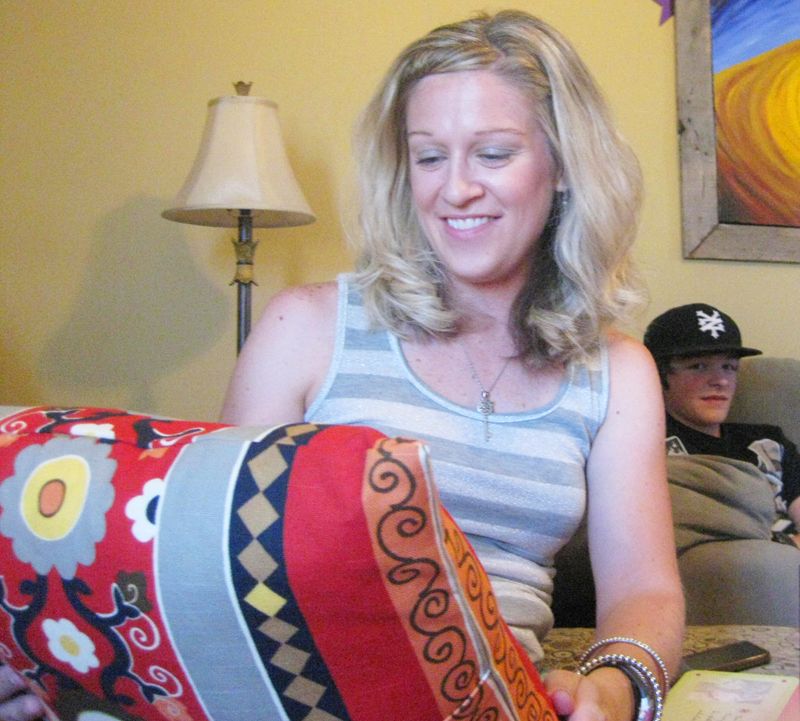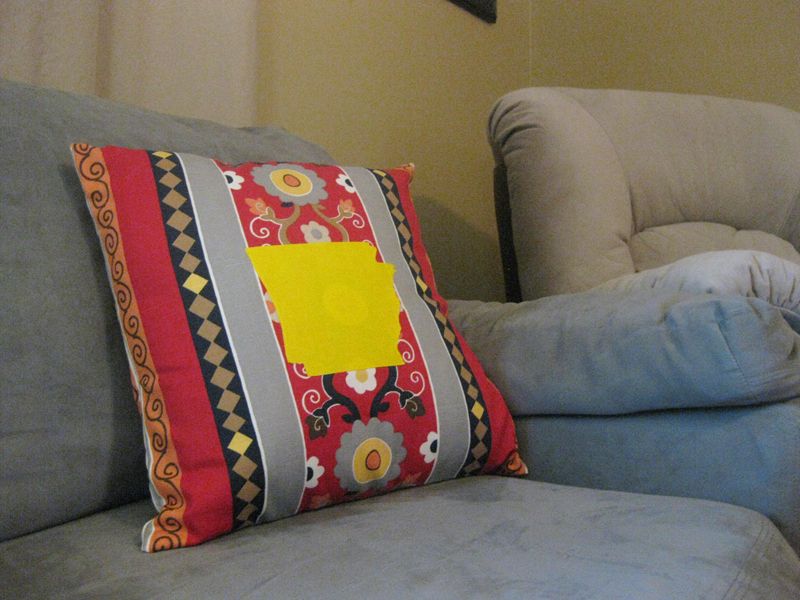 Best Friends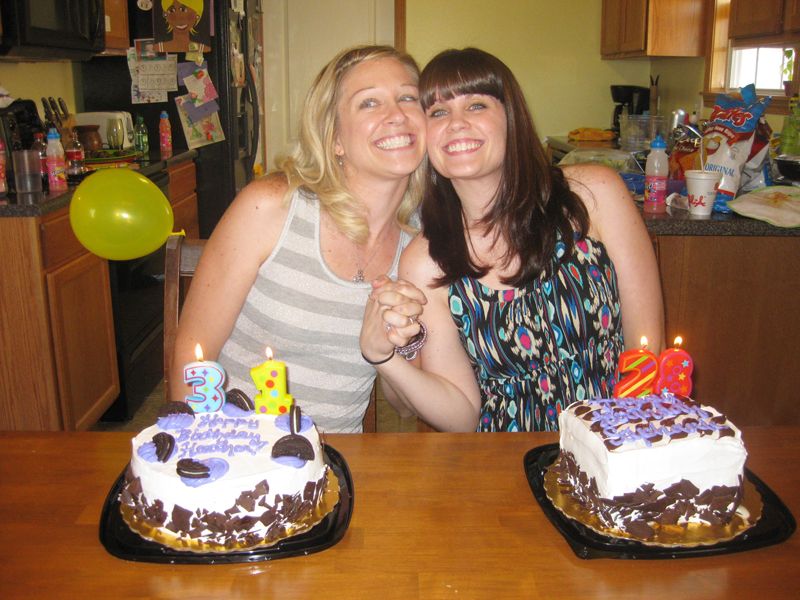 Watching our daughters sing to us!
I am so thankful and blessed to celebrate another year with my loving family.