While we're on a birthday note, let's roll with it. Jen had her birthday party about a month ago and it was a blast (as all parties at Jen's are). We had it during the week so Derek had to miss out since he was working. This party really helped gear Ingrid up for hers. It was right before she turned two and she had such a great time, she talked about it every day for days and days. Jen and Meme had tons of food and snacks and desserts. It was awesome.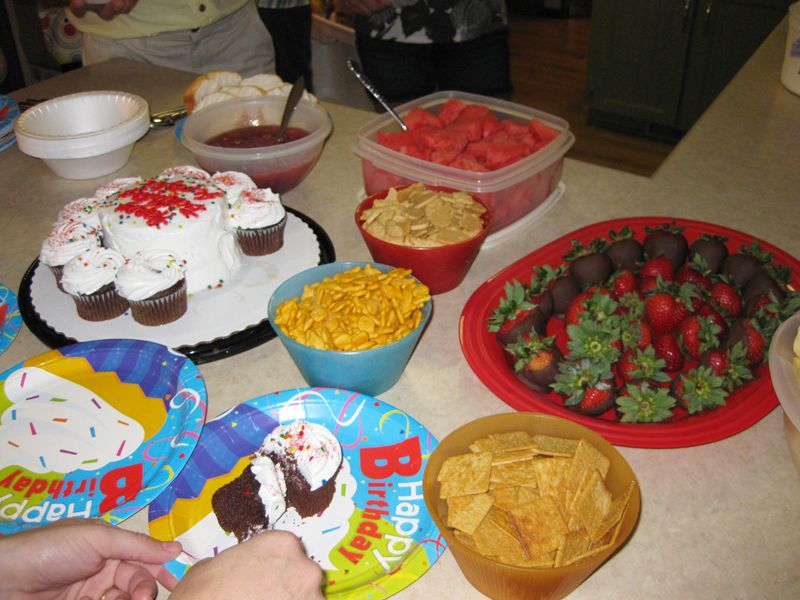 The birthday girl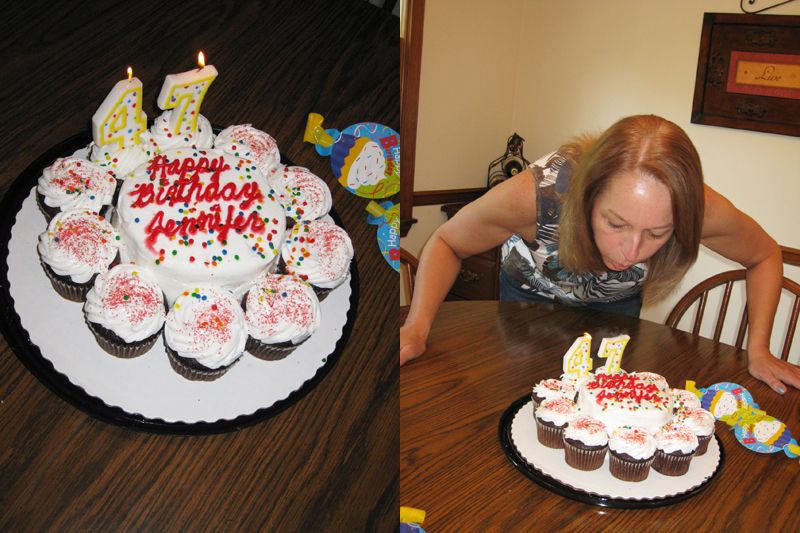 Ingrid loved all the food of course.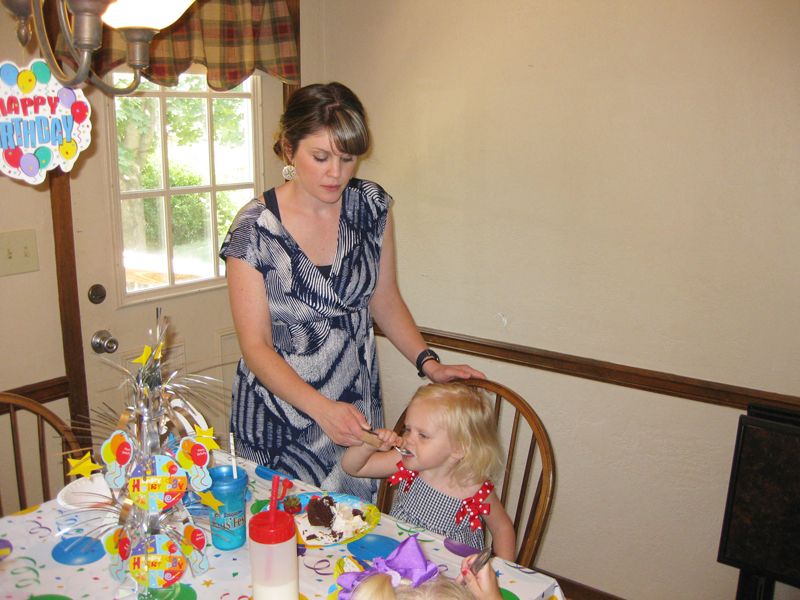 Amelia and Elise had on the cutest matching dresses.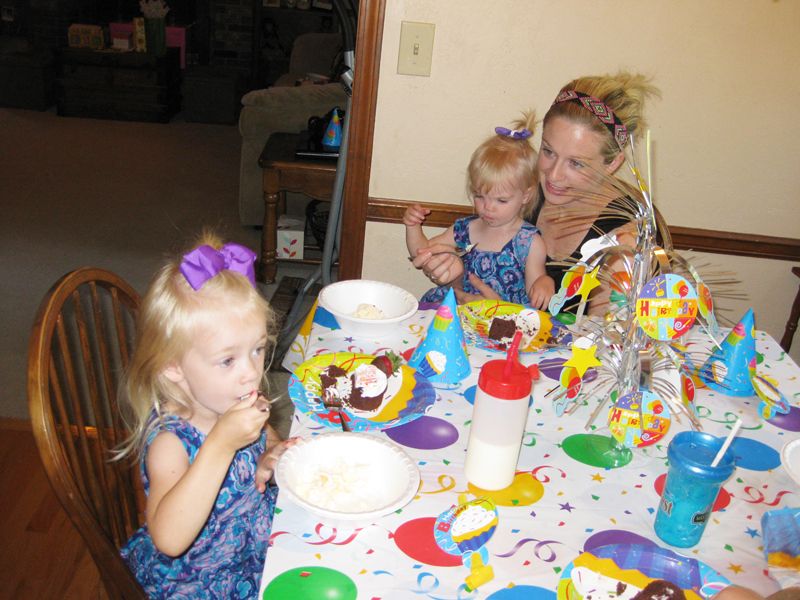 I hope I look like this when I'm 47!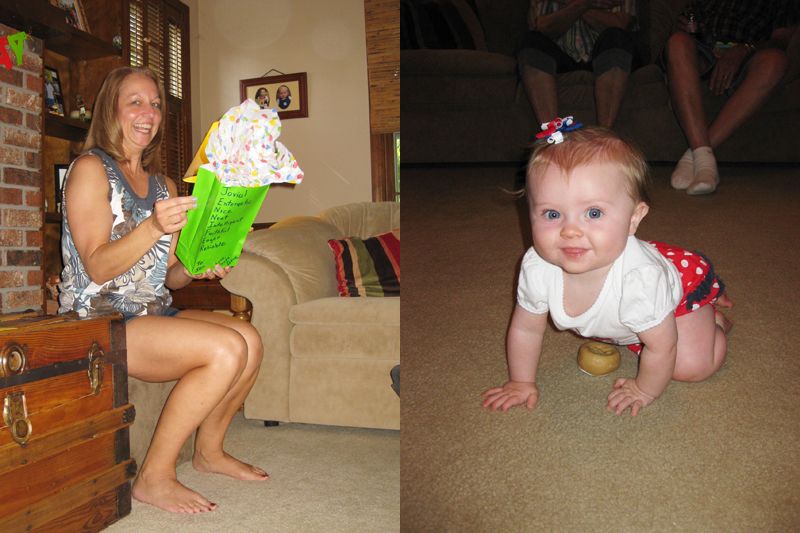 Jen had the sprinkler set up and a water tub. Bubbles, a sandbox, slide and swings--what more could you ask for!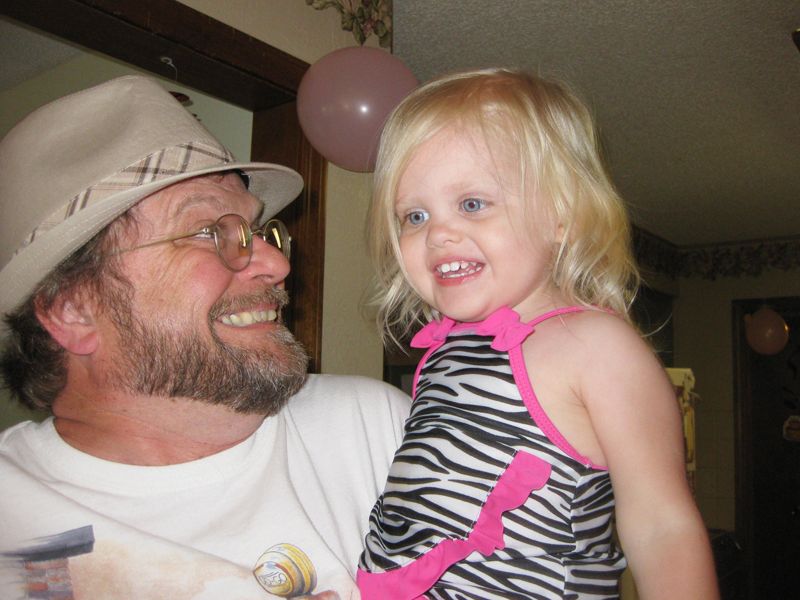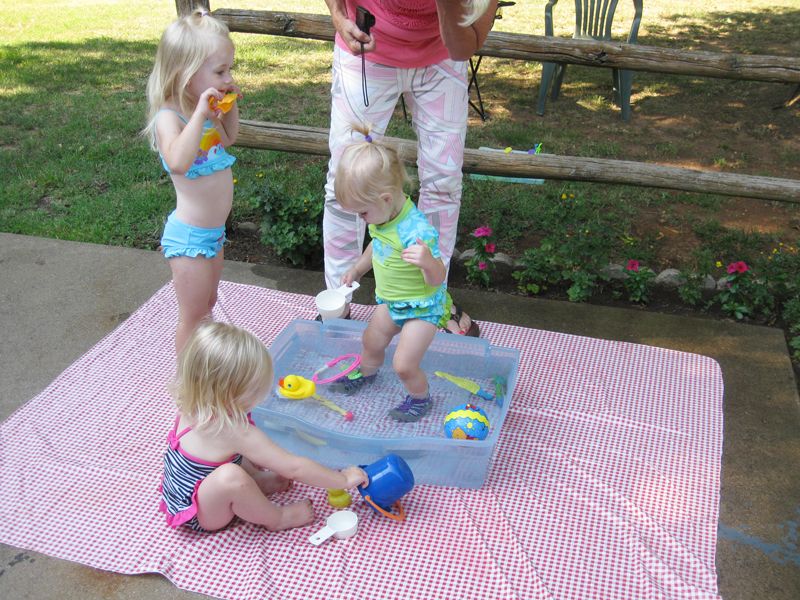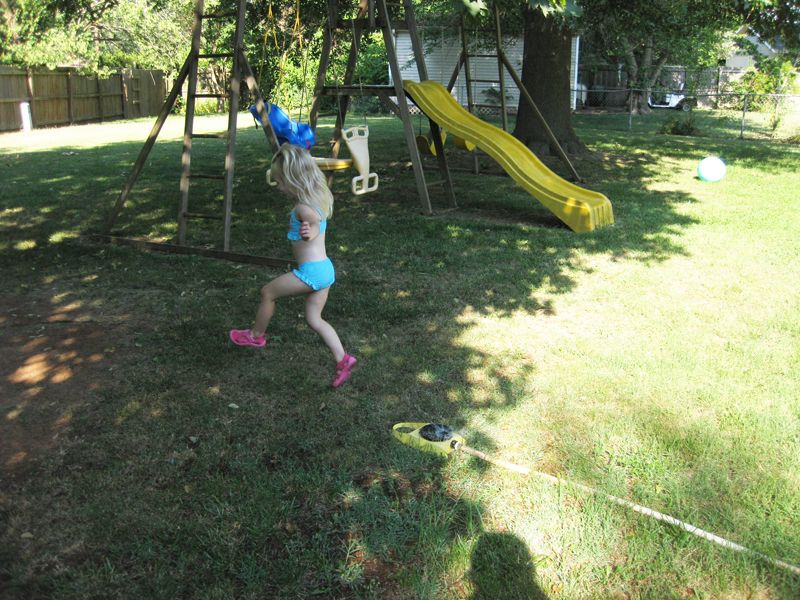 Lucky got thirsty!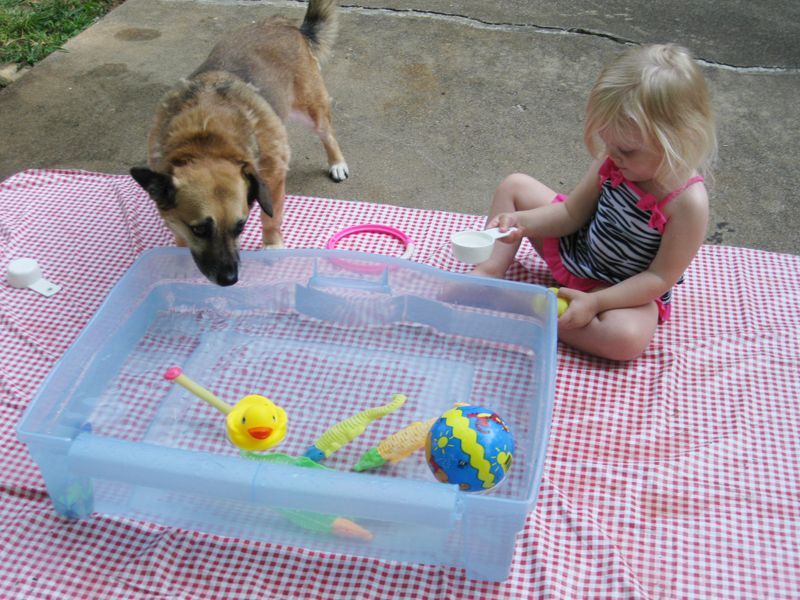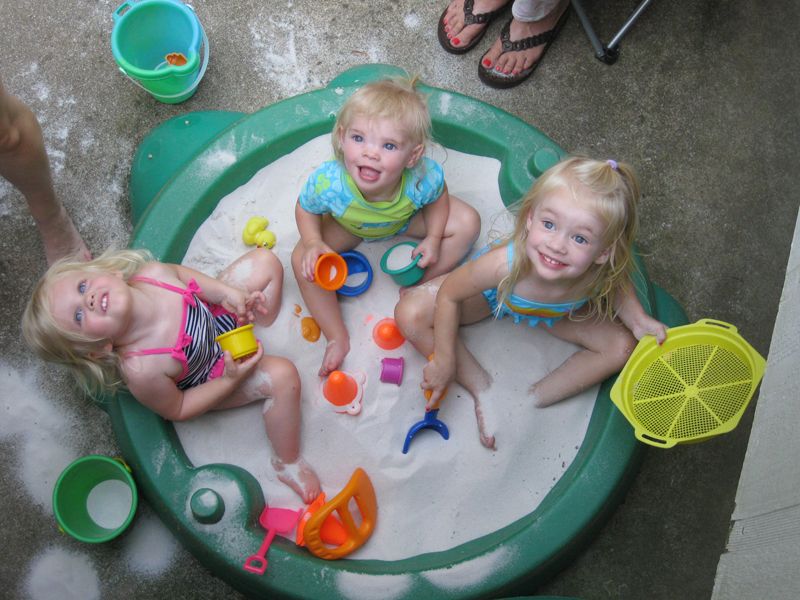 I was thankful Meme kept Liv inside most of the time because it was just too hot for a tiny one. And her allergies were starting to act up too.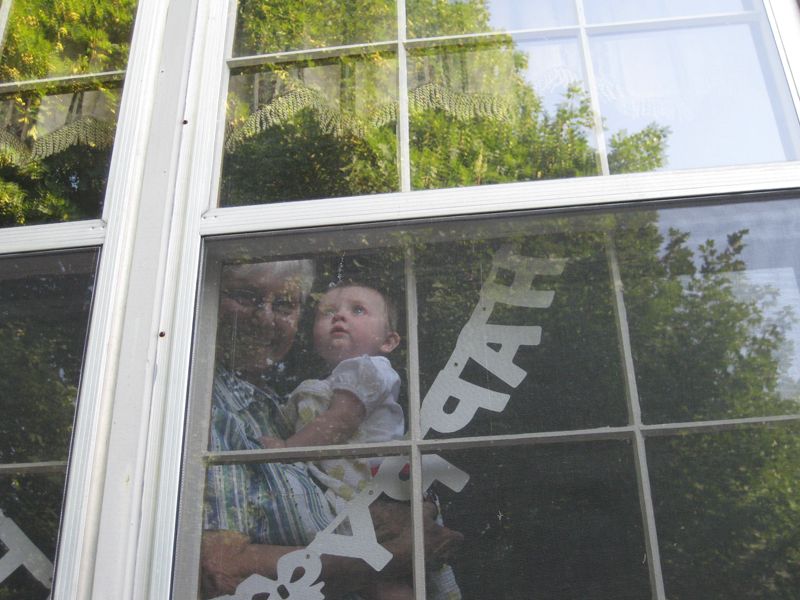 Just when it's been the best party of all-time, Jen brings out stamps!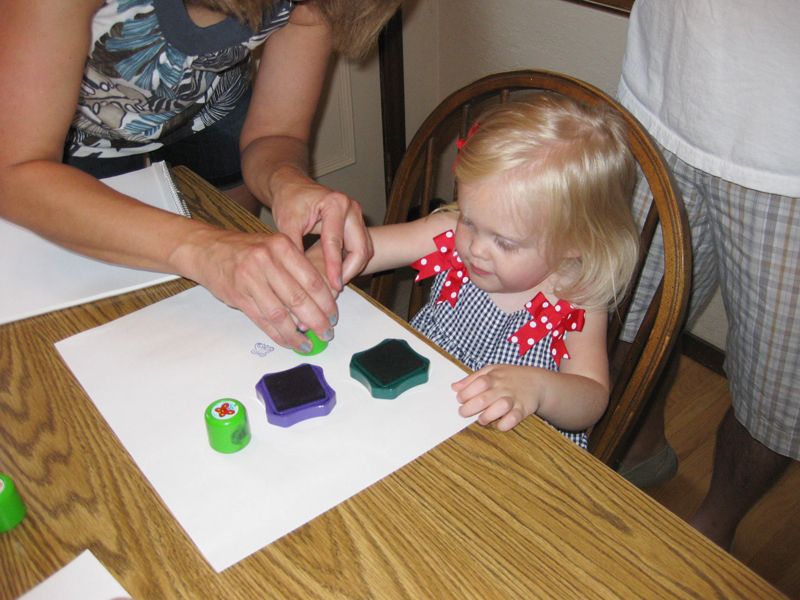 Ingrid was in heaven "making a craft."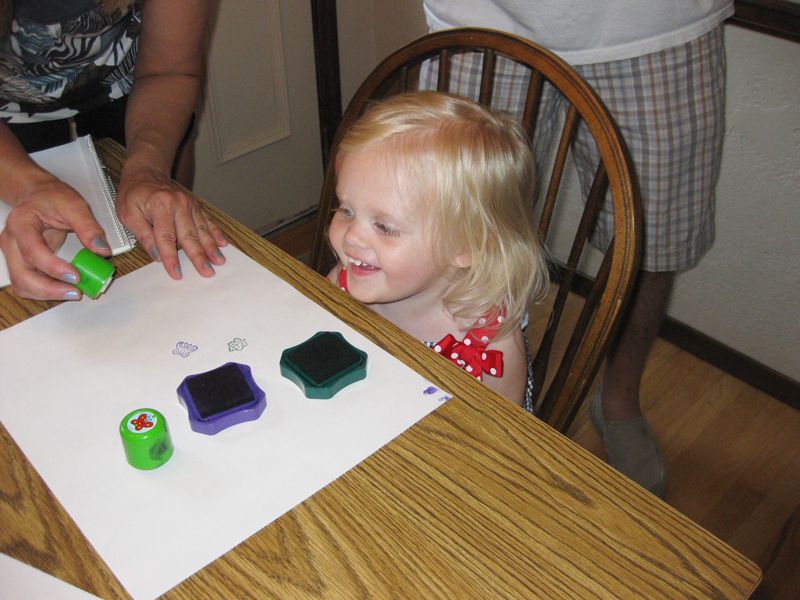 Amelia took hers very seriously.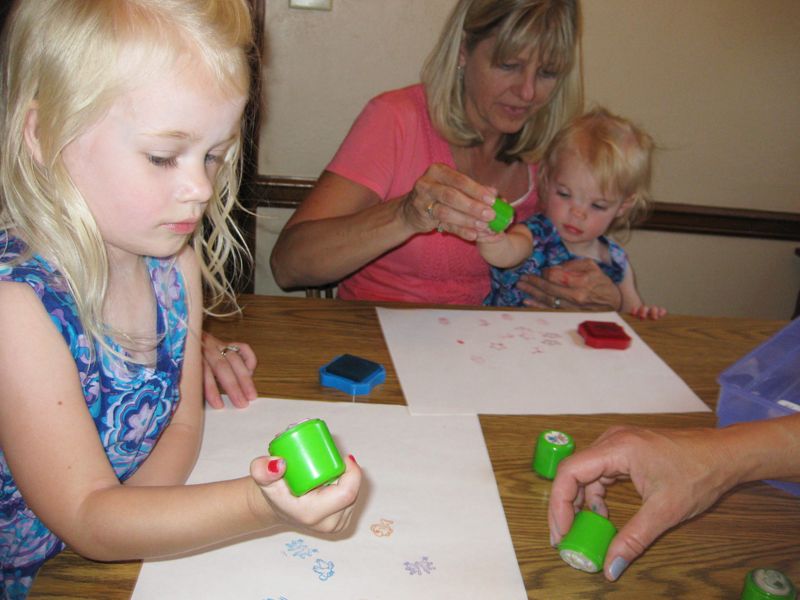 OH--and Meme had awesome treat bags for them to take home!