Easter weekend was a whirlwind. Friends. Late-night chatting. Filming. Rain. Birthdays. Egg-dying. Rain. Resurrection Sunday. Egg hunts. Rain. Food. Family. We are so blessed to have such full lives. Everything about the weekend was good. Totally exhausting. But so good. I love my family so much. And we had a wonderful Easter. Despite the storms and rain. We even braved the elements and did our annual egg toss and egg hunt. No pics due to weather. The camera would have been damaged I'm afraid. We started Easter morning with Ingrid getting her very first Easter basket from the Easter Bunny! She loved it. Her loot included: Melissa & Doug wooden puzzle, Melissa & Doug wooden animal magnets, Ty Beanie Boo Bunny, Light-up chick toy, Whimsy cat named Ash!!!, jammies, and a fourth of july outfit. Can you believe the Easter Bunny found a tiny grey cat named Ash?? Seriously. I died.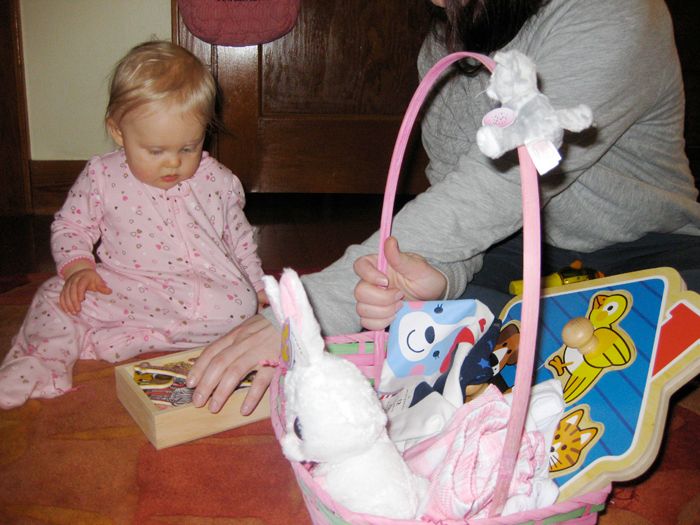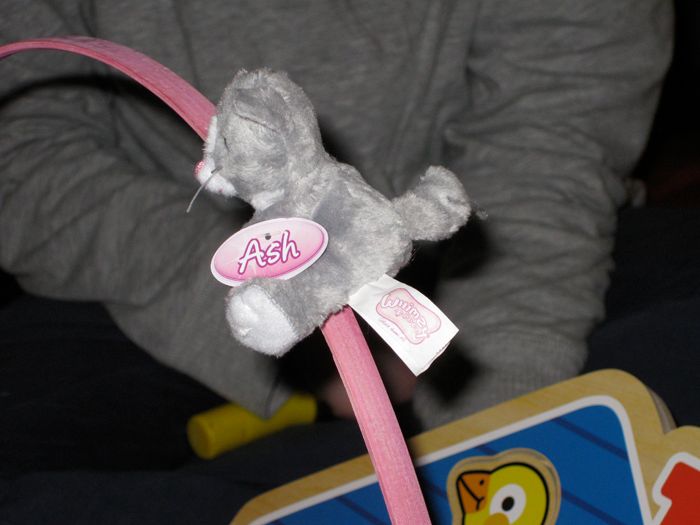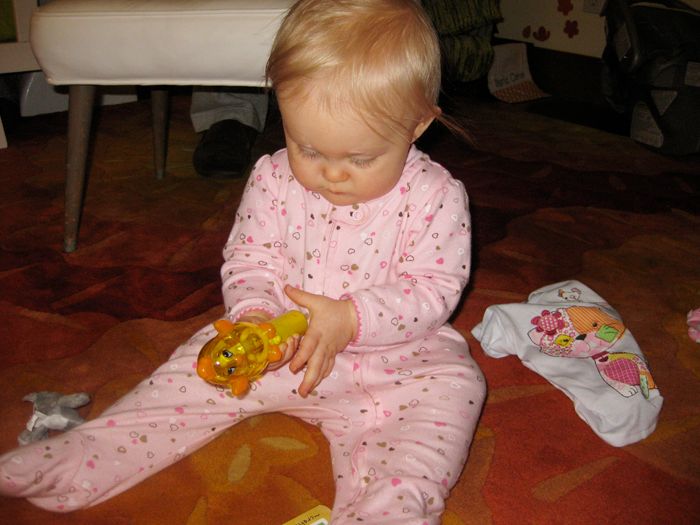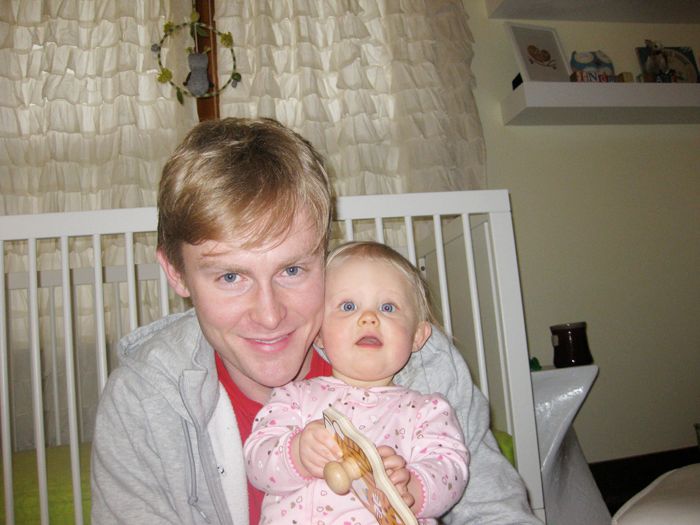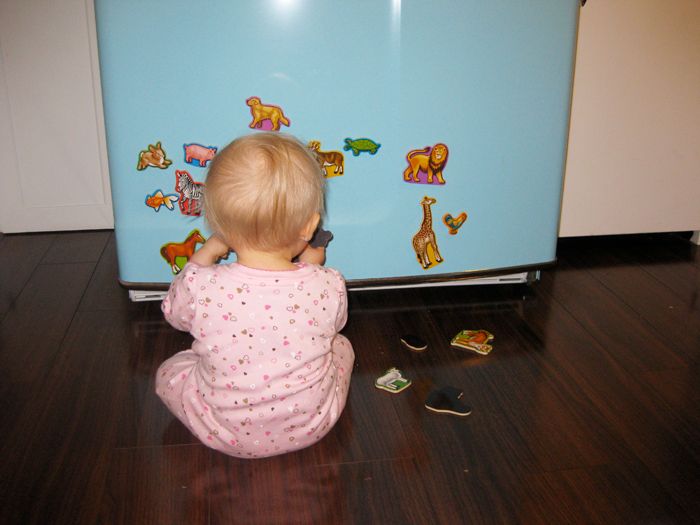 I was so excited about Ingrid's Easter dress. It's a vintage jewel from
hartandsew
. Since it came in the mail, I've been dying to get it on her. Sunday morning, it fit her perfectly. It was really short (which is necessary for her to crawl around without getting tripped up) so I paired it with monogrammed bloomers from
deerpathdesigns
. I wasn't planning on adding the leggings, but with the cool rain coming down, they were a last minute add-on. I think they look so cute. As I was looking back at my pics I was really disappointed with the ones we got of Ing. We never even got a shot of the front of her dress. Boo. And one of the reasons I picked this dress was for the color. It perfectly matched Amelia and Elise's pink dresses. But due to nap schedules, the cousins were already changed when we arrived at my parents. So no pics of all three girls. Wahhh. I was sad. But I got over it. Here's the best I've got.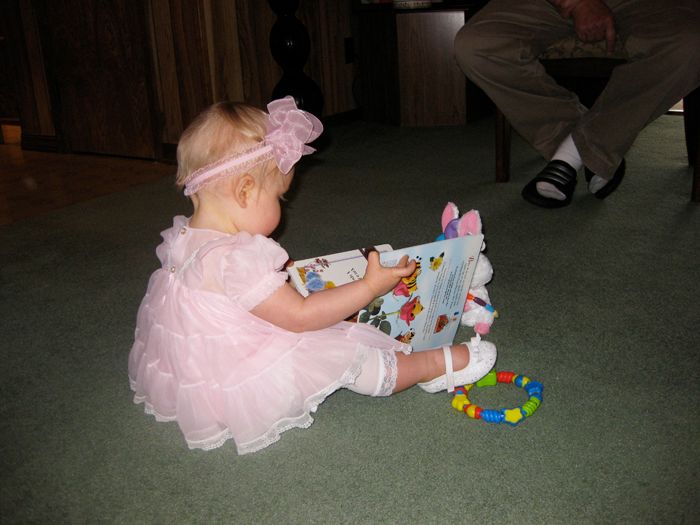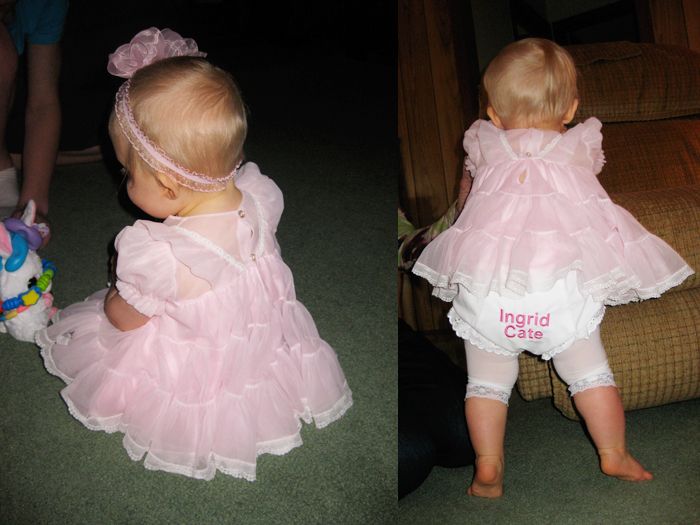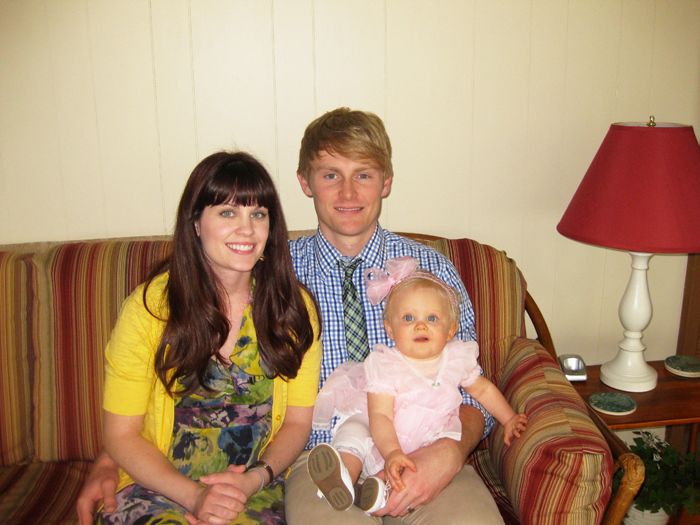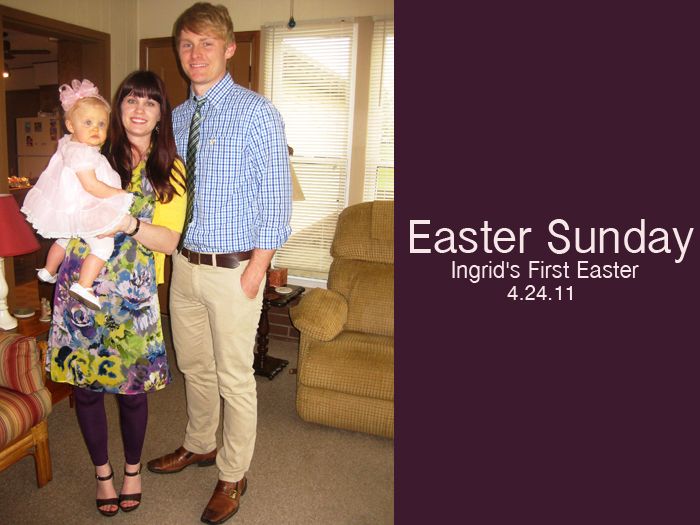 I have tons and tons more pictures from the weekend and if we can keep our computer plugged in for more than an hour each night I will be able to post them! I'm so thankful we haven't gotten any major storm damage. Prayers for everyone around the state who haven't been as fortunate.