Ingrid loves her bath. It's so fun to her. She splashes out tons of water every time. I'm usually soaked by the end of it. She also loves her pink rubber duck. She makes it swim and bites its bill the whole time. Since about 6 months, Ing has sat in her bath really well. But the past two or three bathtimes, she's started trying to stand up. She thinks it's really funny and cracks up every time. I tell her no and sit her back down. Usually I can get her playing with a toy and she forgets about it. But tonight, she kept wanting to stand up. I had intended on getting some really cute pics of her in the bath since I hadn't gotten any in a long time. But tonight I had to watch her like a hawk. I caught a couple of her in the act!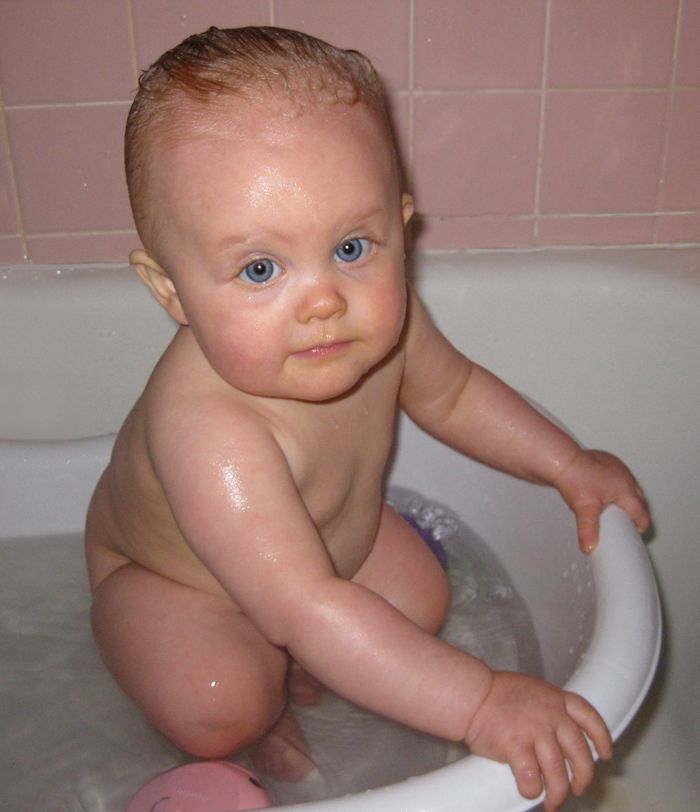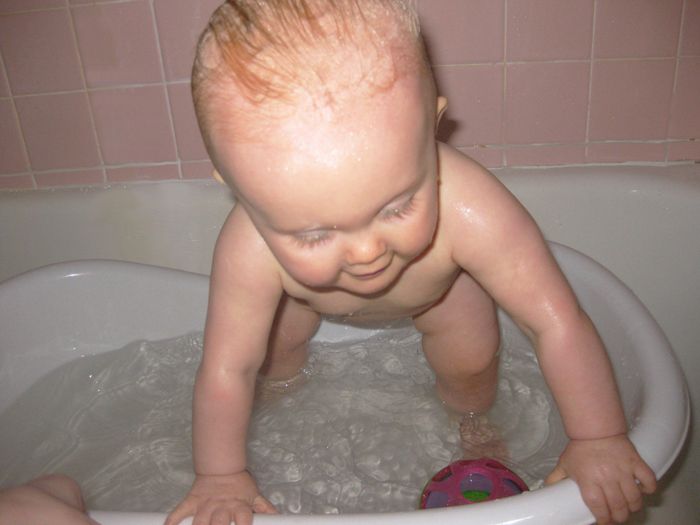 After bathtime, I tried to do a finger curl on Ingrid's hair. I thought it was so funny! I wanted to get a picture of it. But she was too fast. She always tries to squeeze as many minutes of play time as she can before I make her go to bed. This blurry pic is all I got.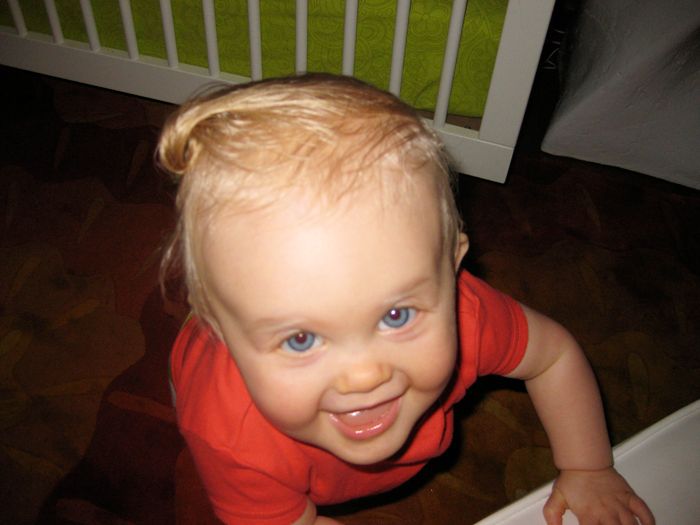 And the eyelashes on this one kill me!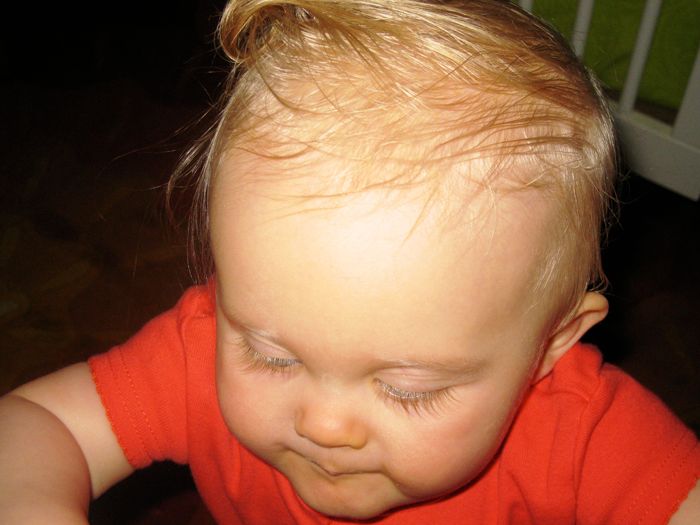 I'm SO ready for the weekend. Family time! Dinner with my folks and Derek's folks tomorrow night. Up to Ozark for cousin play time (and sister hang time) on Saturday. And cake and ice cream Sunday for Glenda and Granny Lane's birthdays! Woohoo.