I've been away for a week! Eeeek. I don't like that. I have so much catching up to do. But let me give my excuses--I worked 12 hour days at school last week and I was exhausted. Plus, D was working fast and furiously on senior pics on the computer that we share. Those are my excuses for no posts for a week. So I have to back-track alllll the way back to two weekends ago. Because I love these pics and I still need to post them.
Amelia loves Ingrid so much and warms my heart to see the delight in her eyes when we walk in the door. This particular instance was no different. Amelia squealed when I came in with Ingrid. She said, "Hi Ingy, pease come pay with me!!" Ingrid took off in a mad dash and Amelia chased after her with hugs and kisses. Then she said the most precious thing. "You me cousin, Ingy. Me had missed you ALLLLL day." It was so sweet. I melted into a puddle. I love my Claire bear for sure.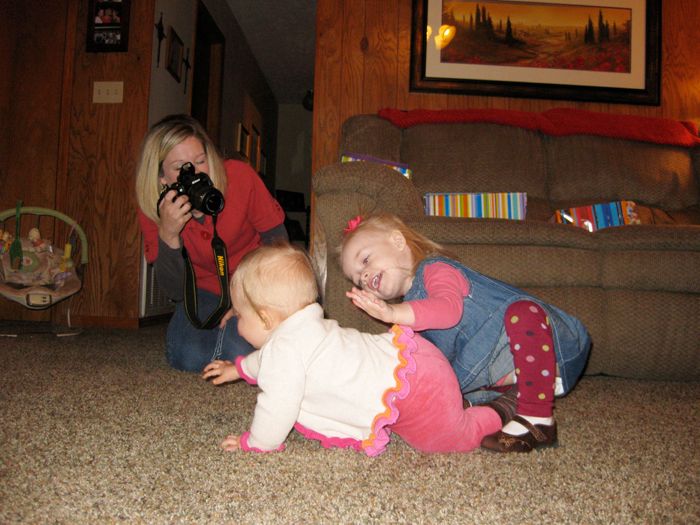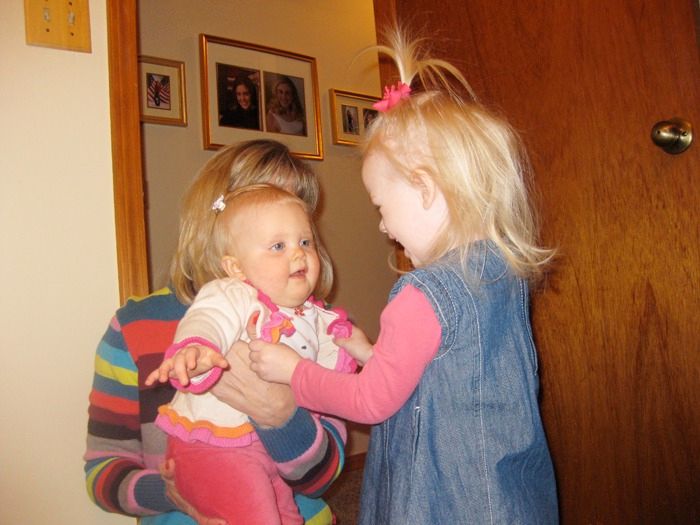 Elise had a big milestone that weekend as well. She rolled over for the first time and we all got to see it! Here she is post-roll feeling very proud of herself.
Who am I kidding? We were all proud of her.