(I used to try to think of clever little titles instead of being so literal stating what the post is about. But I've found that when I am going back through the archives trying to look something up I can't find it because of said titles. So from now on, they will probably be boring and literal.)
Derek, Ingrid and I attended Cole's kindergarten graduation at the end of the school year. Liv stayed with Gammy because she had her shots that day and I wasn't sure how quiet she could be through an hour-long ceremony! Before we left, I dressed Ingrid up in her school-worthy-scissor dress. She had to do a few puzzles before we left. This is her "I'm in the puzzle zone" face.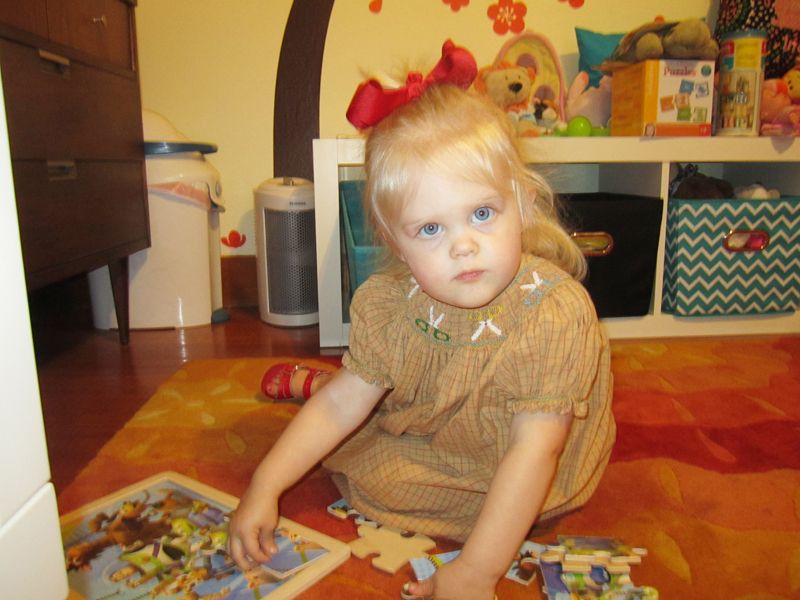 The ceremony was survivor themed and it was very cute. I love all the kinder songs and still have them stuck in my head. I got a little teary during the graduation. A) It will be just a blink of an eye and Ingrid will be down there graduating. B) Mom loved teaching so much and did such a great job with each and every class she had. I know how much she loved kindergarten graduation and that stab of guilt came back for her leaving it all behind to watch my girls each day. Tears! Ingrid had no tears, however. She loved the songs the kids sang and loved seeing Cole on the front row. Cole was showered with lots of love from family on his special day!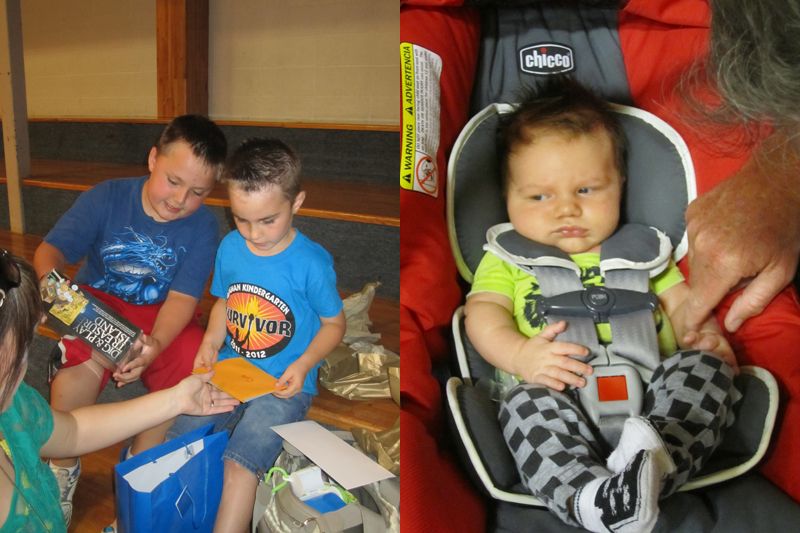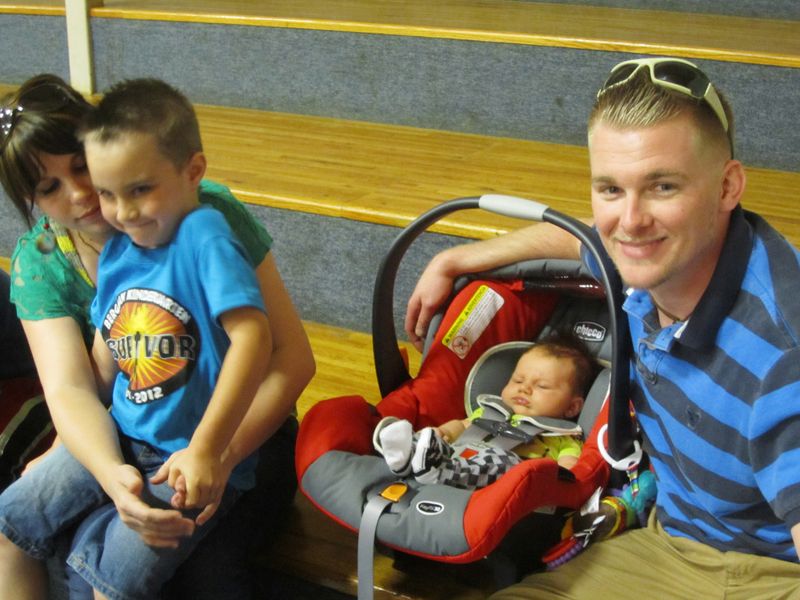 Ingrid thought the panther den was the coolest. And she loved the gym floor. She kept wanting to lay down on the floor and kiss the panthers. Good thing I'm not a germaphobe!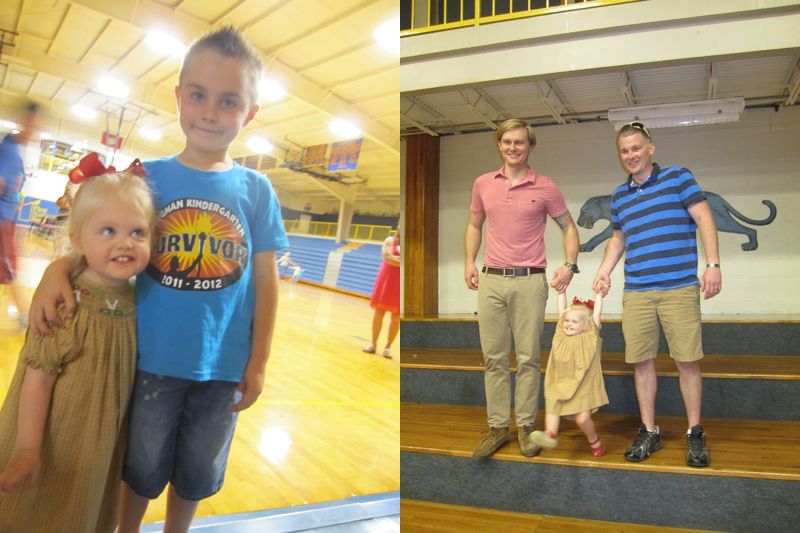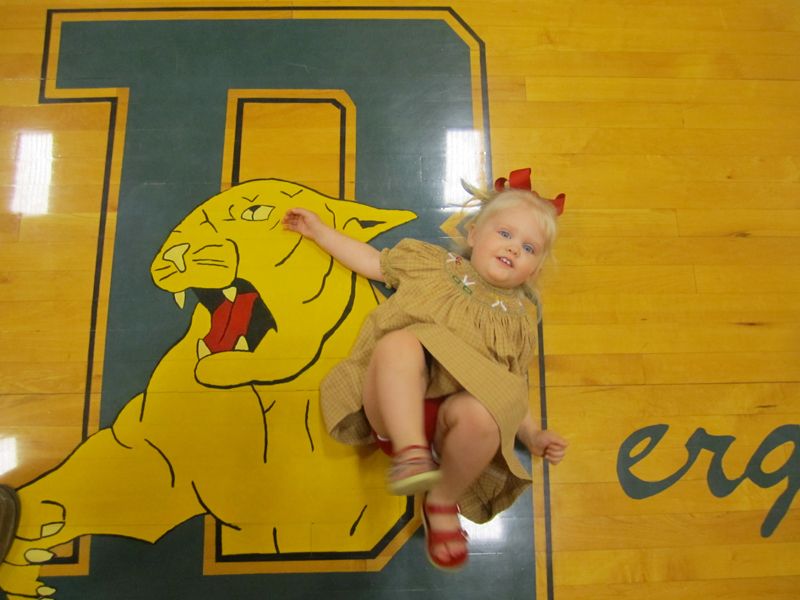 Welcome to first grade Cole!