Recently, Amy and Bryan hosted a cookout and it was tons of fun. The kids were in heaven on all the play things Will and Walker have in their yard. I keep looking for some used ones on Craigslist because Ingrid LOVED playing on them. I haven't had any luck yet, but I'm going to keep looking. All these things are super pricey brand new!
There was even a playhouse that was a huge hit.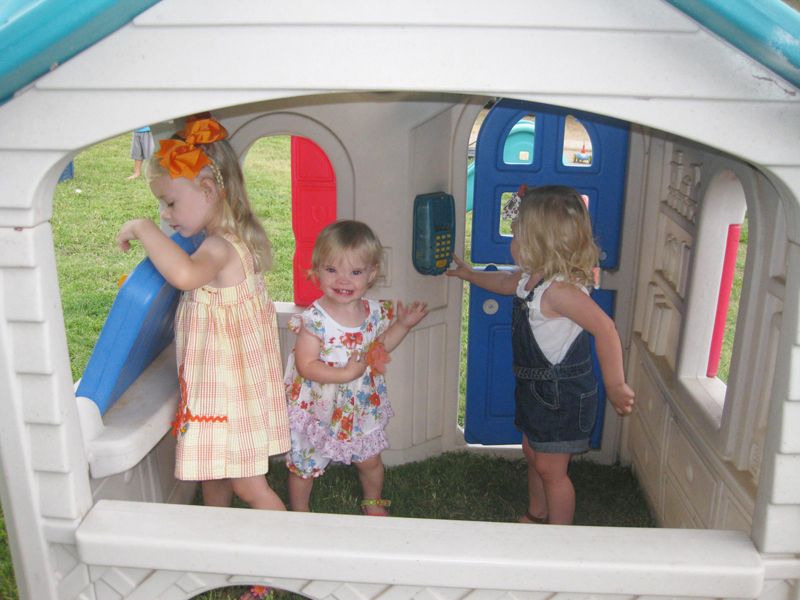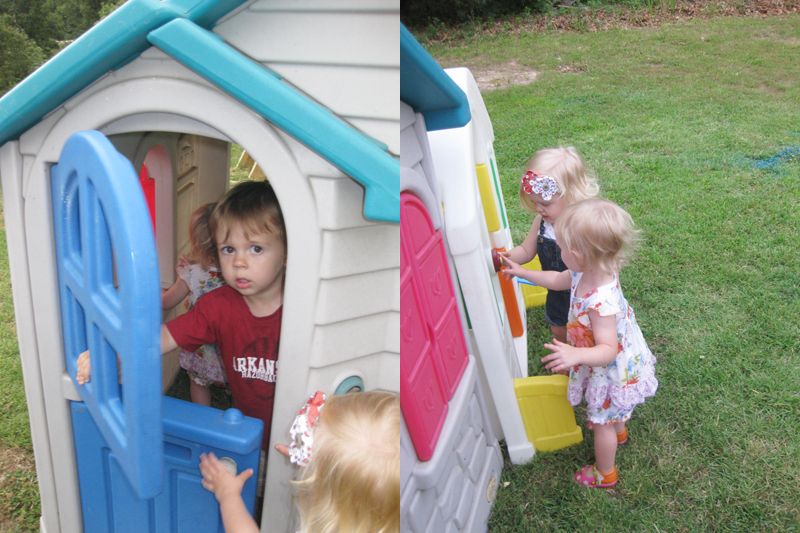 Along with all the playing there was visiting and garden/chicken checking.
There were plans to play in the water outside, but a thunderstorm blew in. We took the party inside and Will and Walker entertained us with a live movie production. It was an action film.
Ing found some books to read and Liv hung out on her Daddy's hip.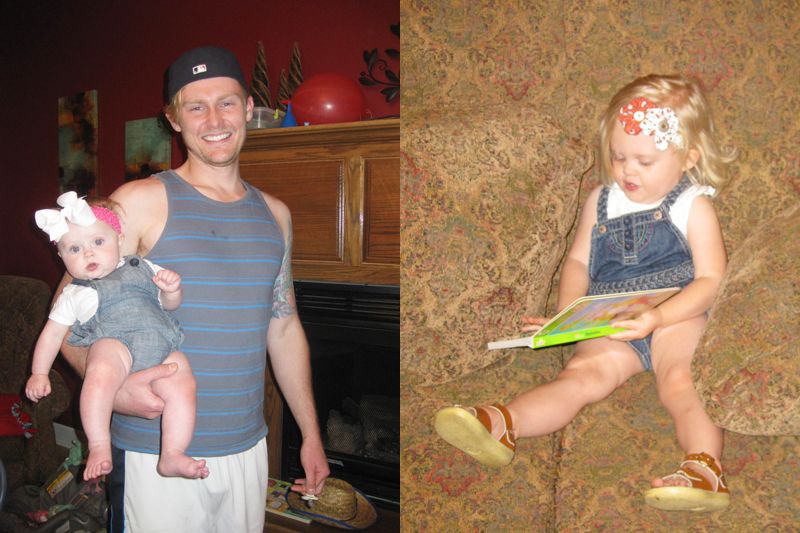 As usual, Heather held more kids' attention than humanly possible.
There was delicious food and homemade ice cream!!!!
We had so much fun together!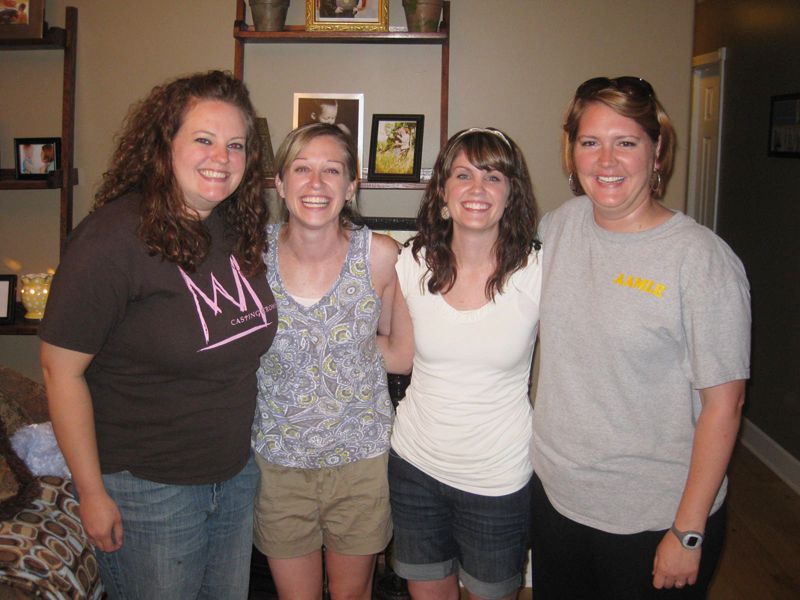 Kayla is a professional camera-dodger so she is in zero pictures. But I have pics of her kids! Proof that she and Chase were there. haha. Liv was worn out from all the fun. She fell asleep before we ever started the car to leave. Can you see those sleepy eyes?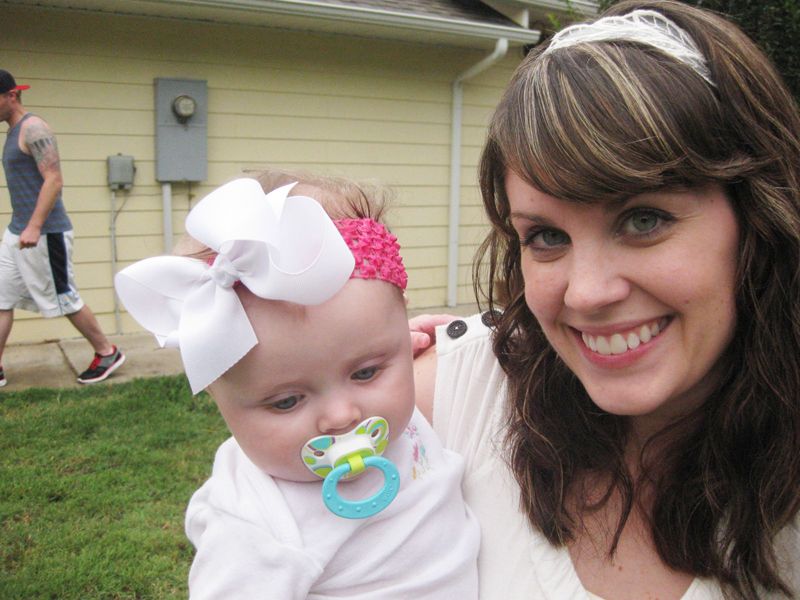 Amy is the world's best host! Hope we do it again soon.