Today is Father's day and I didn't get to spend it with my dad. :( Ingrid has had a fever, so we had to stay home from church and the celebration at my folks'. I'm super sad I didn't get to hang out with everyone and I thought about having myself a pity party...but I didn't. I am so blessed because I get to see my dad ALL the time. Almost every day or every other day. I get to spend tons of time with him, so it's okay that I didn't get to today. My dad is the champion of dads. Caring, loving, sweet, funny, smart, Godly, honest, thoughtful...and the list goes on and on. He is a terrific Gampy to Ingrid and Liv, and father-in-law to Derek. I am so thankful for him and how he's helped shape my life. I am a lot like my dad in many ways: laid-back, go-with-the-flow, a non-worrier, a non-phone talker, slow walker, would-rather-not-make-appointments-or-take-out-orders-and-if-we-do-we-have-to-be-in-a-room-by-ourselves, a love for all things vintage, good memory, love to try new things. I wonder which of these traits we will pass on to my girls? It will be fun to see!
I did get to spend the day with my husband, the wonderful father of our girls. He is such a great dad, and I'm so proud of all the ways he shows love to Ingrid and Liv. He is proud of being a "girl dad" and he will nurture them and love them forever.
He's great at building robots with legos, pushing the swing for forever, swimming and splashing in the pool, giving piggy-back-rides, being silly, tickle fights, peek-a-boo, snuggle sandwiches, and always throwing the girls in the air and letting them feel free as a bird.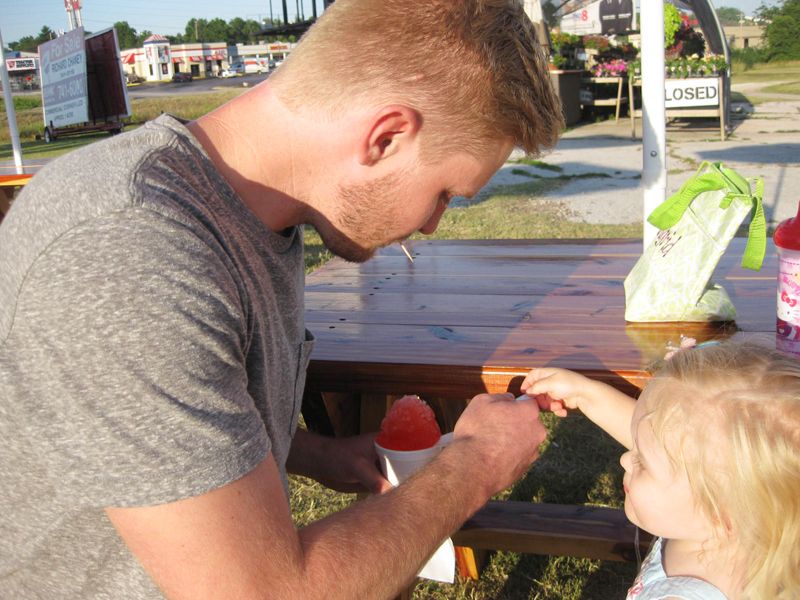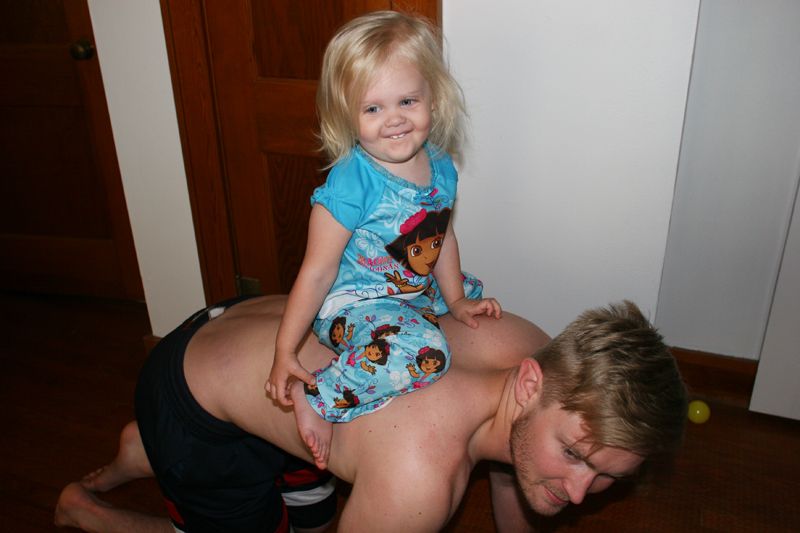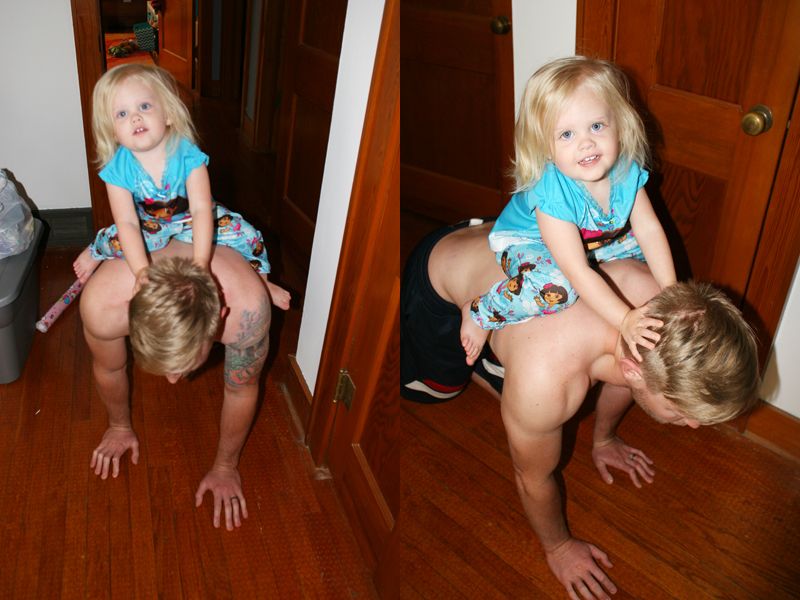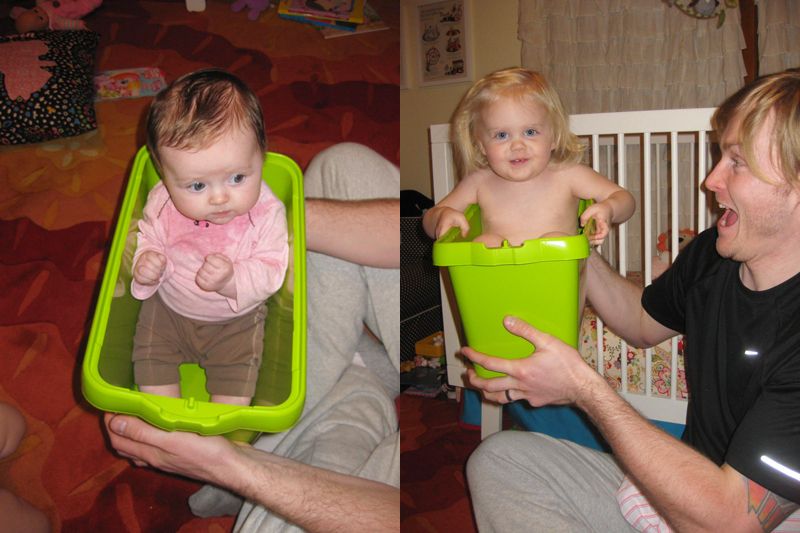 And always so silly, too.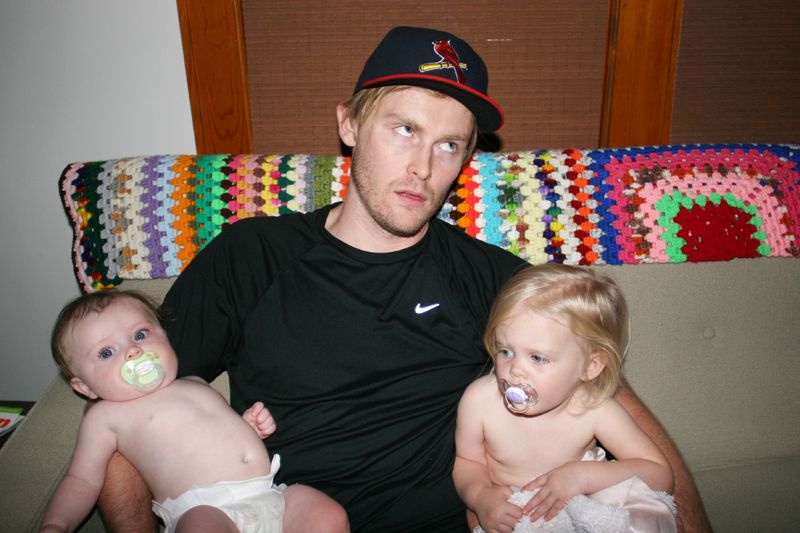 The girls gave Derek his gifts first thing this morning. A puff paint picture Ingrid made.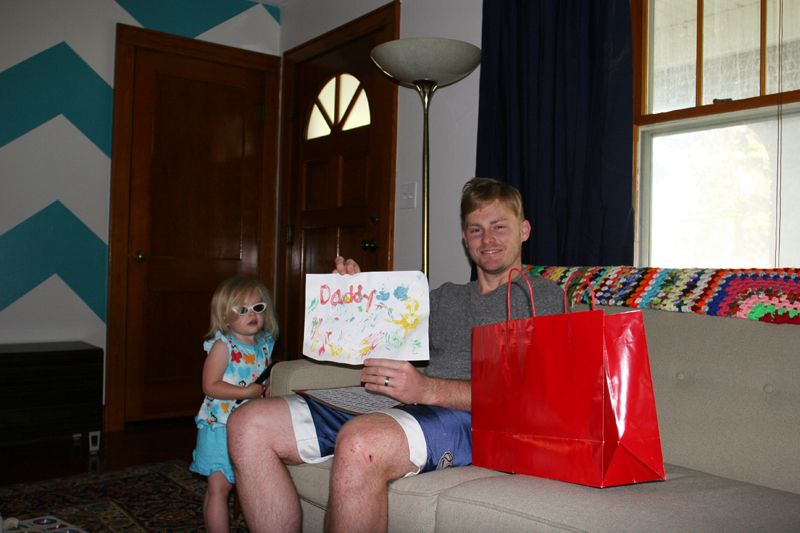 A USA tank.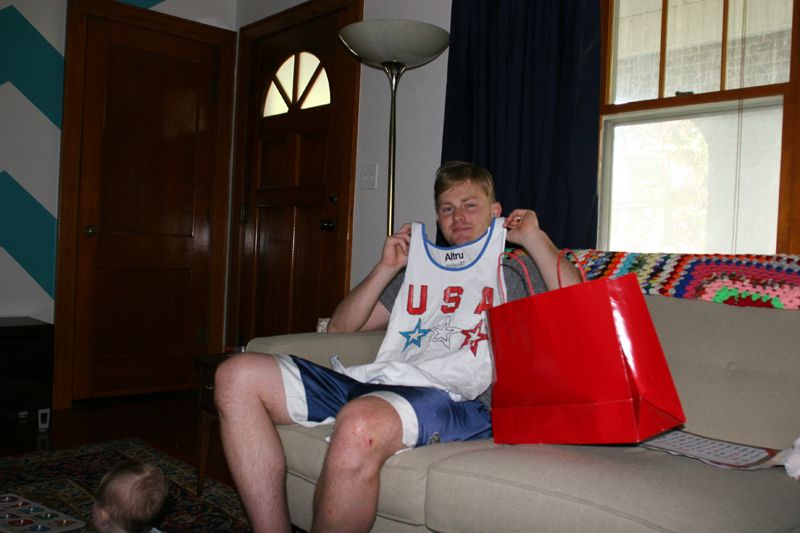 A new DAD mug. And a project Ingrid and I did together. I would give her a sentence frame about Derek and she would fill in the blank. She did a really good job on it! I wrote out what she said and dated it. What I said is in black and how she finished the sentence is in red. Derek loved it too.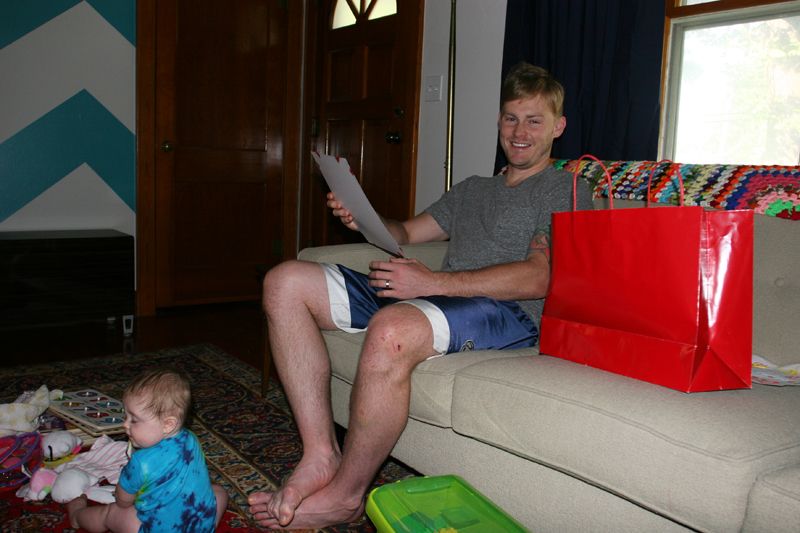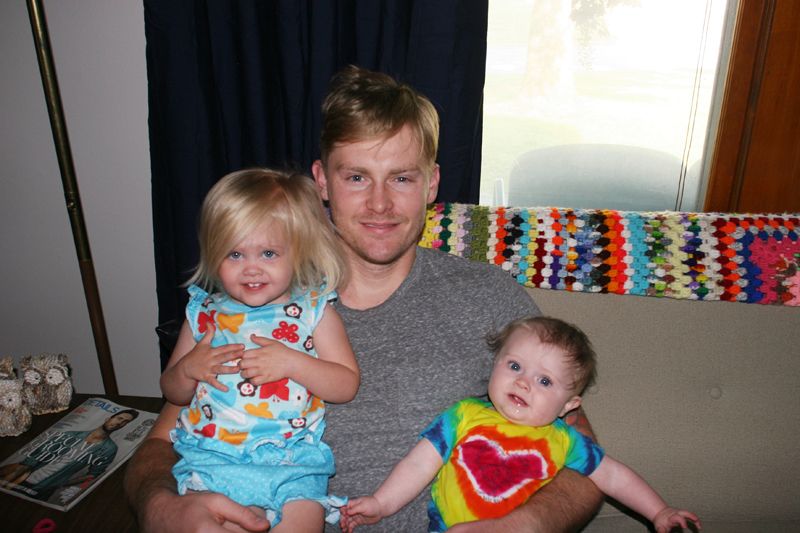 And I definitely don't want to leave out my awesome father-in-law on this special day. He is always willing to lend a helping hand whenever we need him. He is an excellent grandpa to the girls and sees them every spare second he can. Also my pop who has been and still is a very special man in my life. So many wonderful memories I've made with him and now he is making them with my girls. And last but certainly not least, my heavenly father who is more important to me than anything on this earth. I'm so very thankful for my relationship with Jesus Christ every day. I'm humbly aware of the many blessings He showers me with daily. Today I was reminded of this song that Bobby used to lead us in worship at Wesley:
Abba Father. My defender. You are holy and I surrender. For in my weakness, you protect me. And when my heart strays, you correct me. I cry Abba Father, I love you, Daddy. I cry Abba Father, I love you. I love you. Abba Father please hold me closely. 'Cause I just want more of you. I love you, Daddy.