Ingrid received a Build-a-Bear gift card for Christmas and then we got a coupon somewhere, so we have been all set to go build something! We headed up to Branson one evening to see what Ingrid would build. Something caught her eye as soon as we entered the store.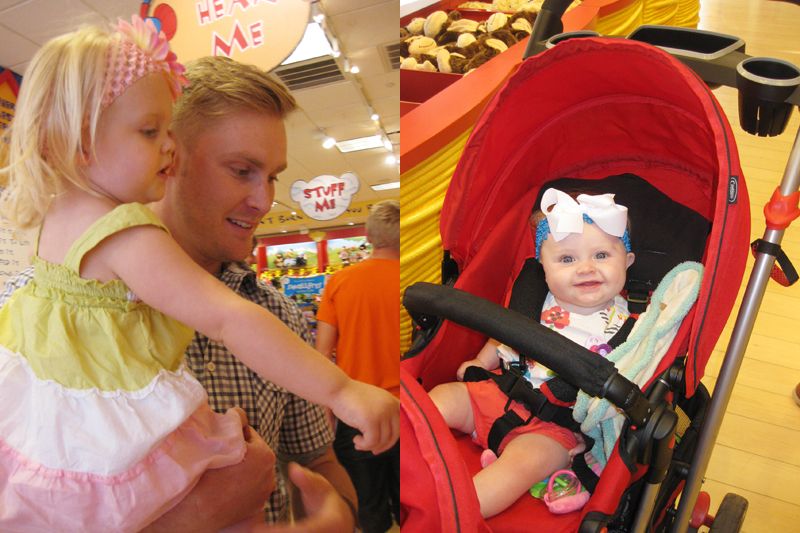 Liv was happy looking around at everything in her stroller. For about one minute. Then she wanted out! She was wondering when she would get to build something! I told her she might get a gift card this Christmas.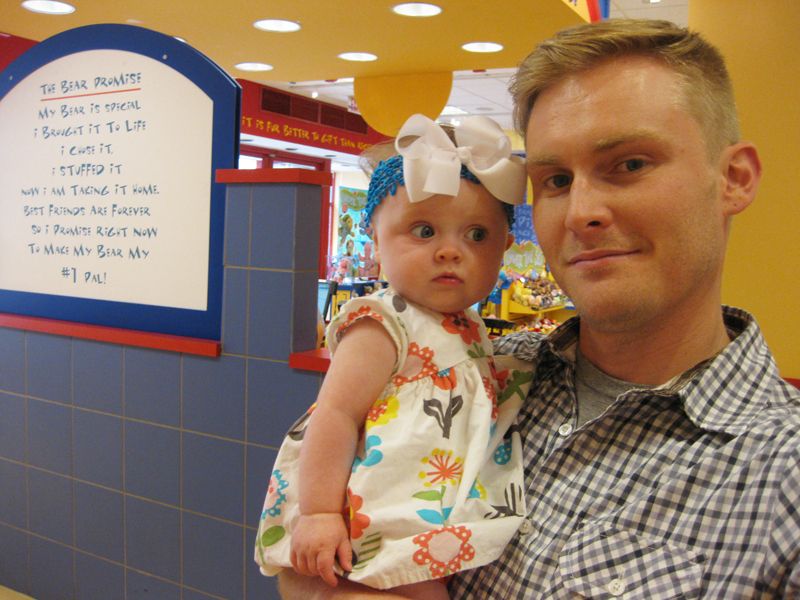 Much to my dismay, Ingrid picked out a purple Hello Kitty. Don't get me wrong, I love Hello Kitty! I just wanted her to choose the white one. The original Kitty who would match our party in a couple of weeks. But Ingrid knows what she likes and she said the purple kitty was special and that's the one she wanted! So we headed over to get her stuffed.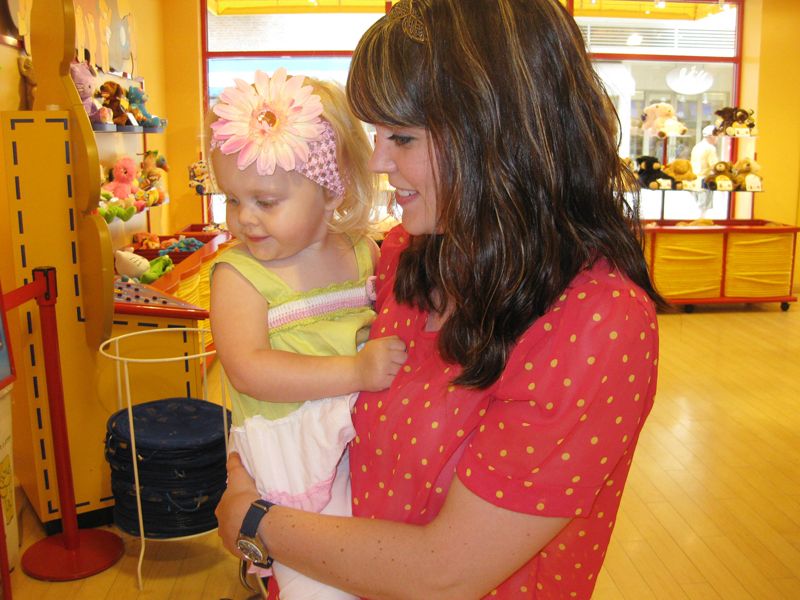 Pushing the pedal.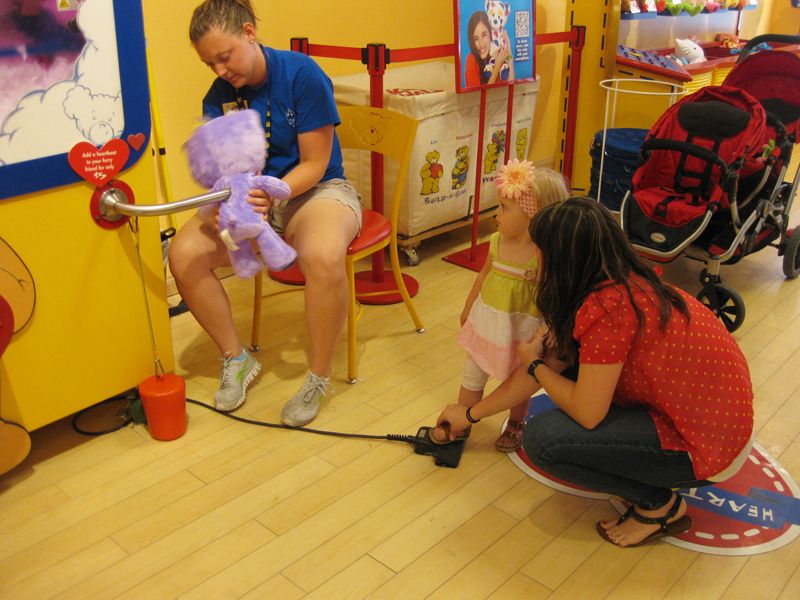 Giving her a squeeze to make sure she was just right.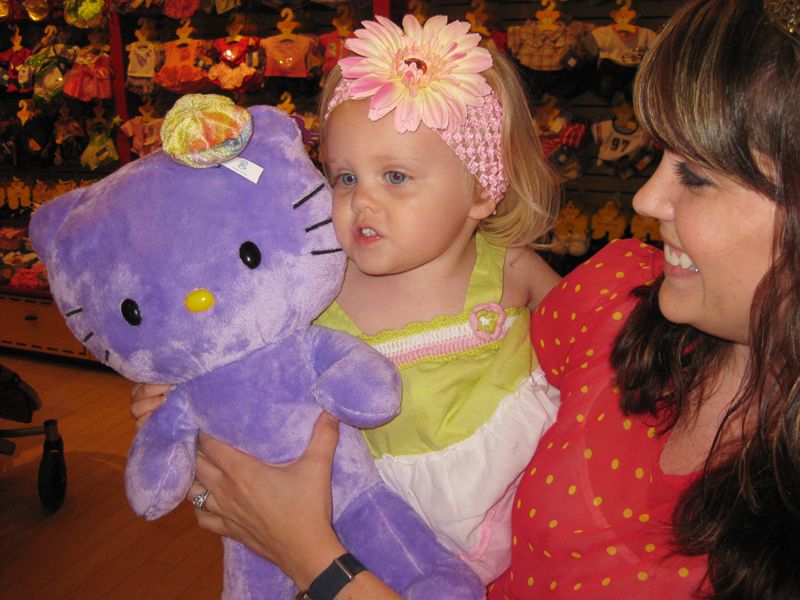 Ingrid loved giving her a bath! That was one of her favorite parts.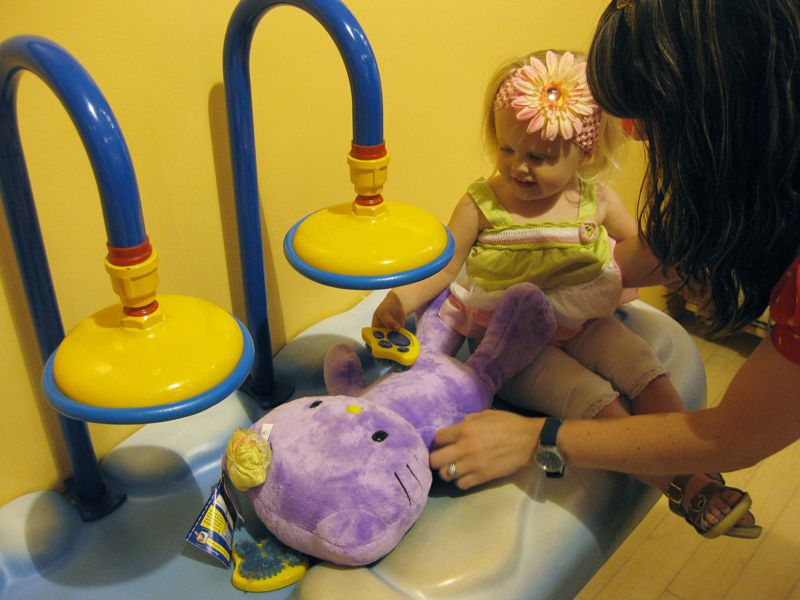 Next we got to pick out her clothes. Ingrid couldn't be swayed in this department either. They had the cutest little Hello Kitty tees and dresses. But Ingrid wanted a pink sparkly tank top and black leggings. She really wanted some shoes too, but I opted out of that since they don't stay on that well. She was thrilled with her purchase and Purple Hello Kitty rode right up front with Ingrid all through the Landing.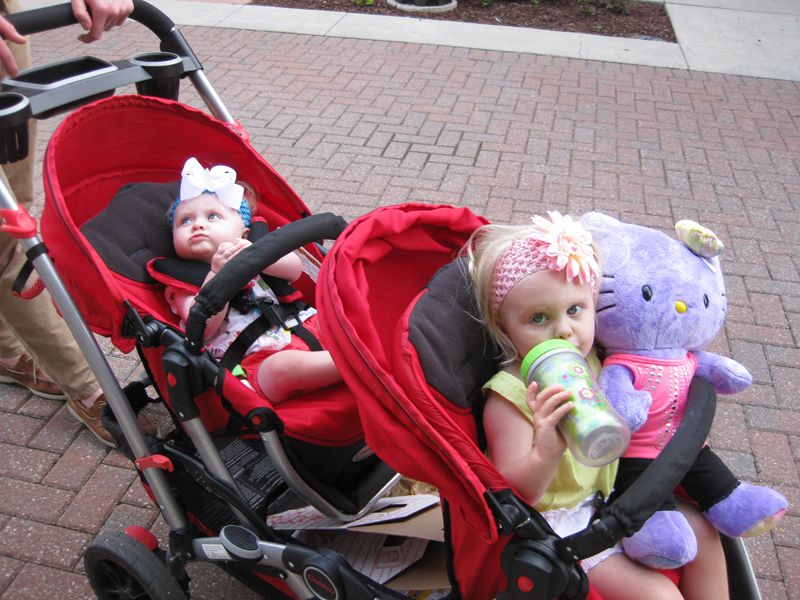 We went to Garfields for dinner and it was Liv's first time in a big girl restaurant high chair. She did so good!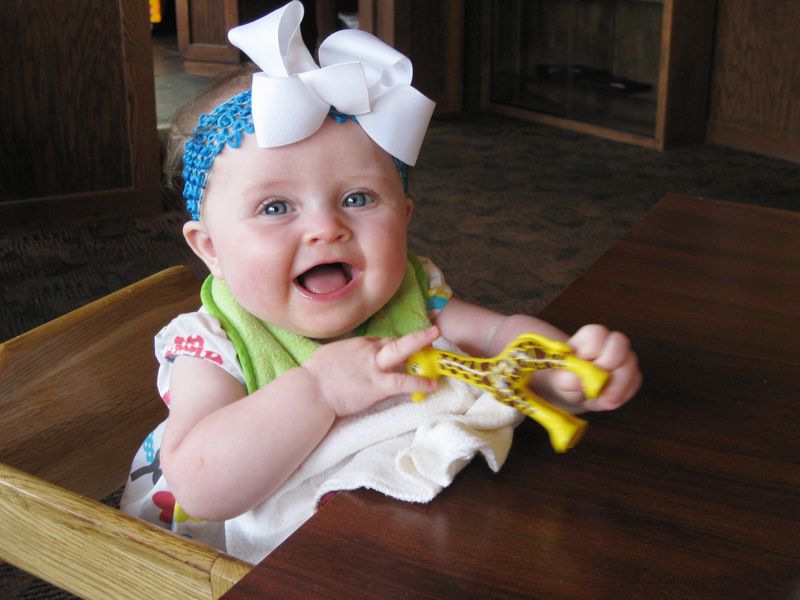 Ingrid had a blast too. Derek and I ordered buffalo chicken dip and chips for an appetizer and it was really good. Very spicy, but tasty. Ingrid is a dip fanatic so she was dying to try it. We still don't let her eat chips of any kind, so she just had to use a fork. I just knew it was going to be way too spicy for her but lo and behold, she exclaims, "MMMMMM. I LOVE buffalo dip. It's so good." And continued lapping it up with her fork. Derek and I were cracking up.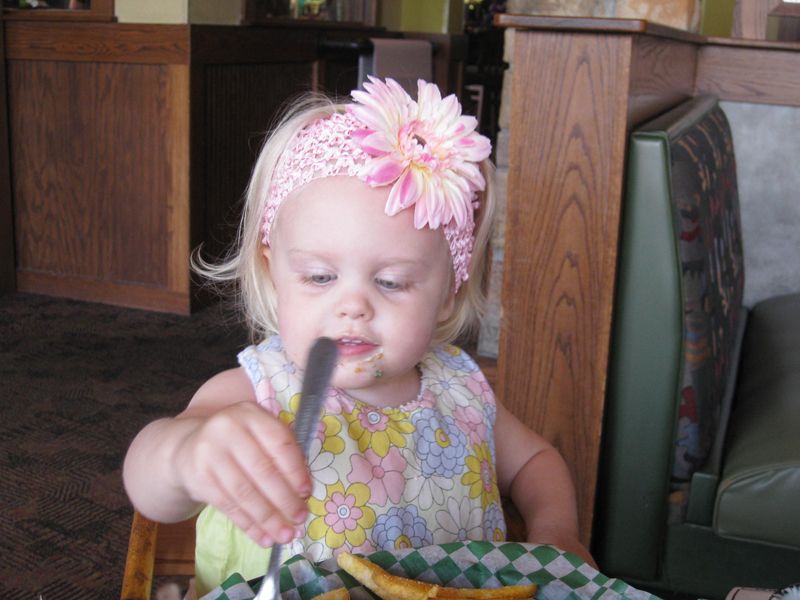 We had a great trip. When we got home, it was definitely bed time, but Ingrid had to pose with purple Hello Kitty one last time.