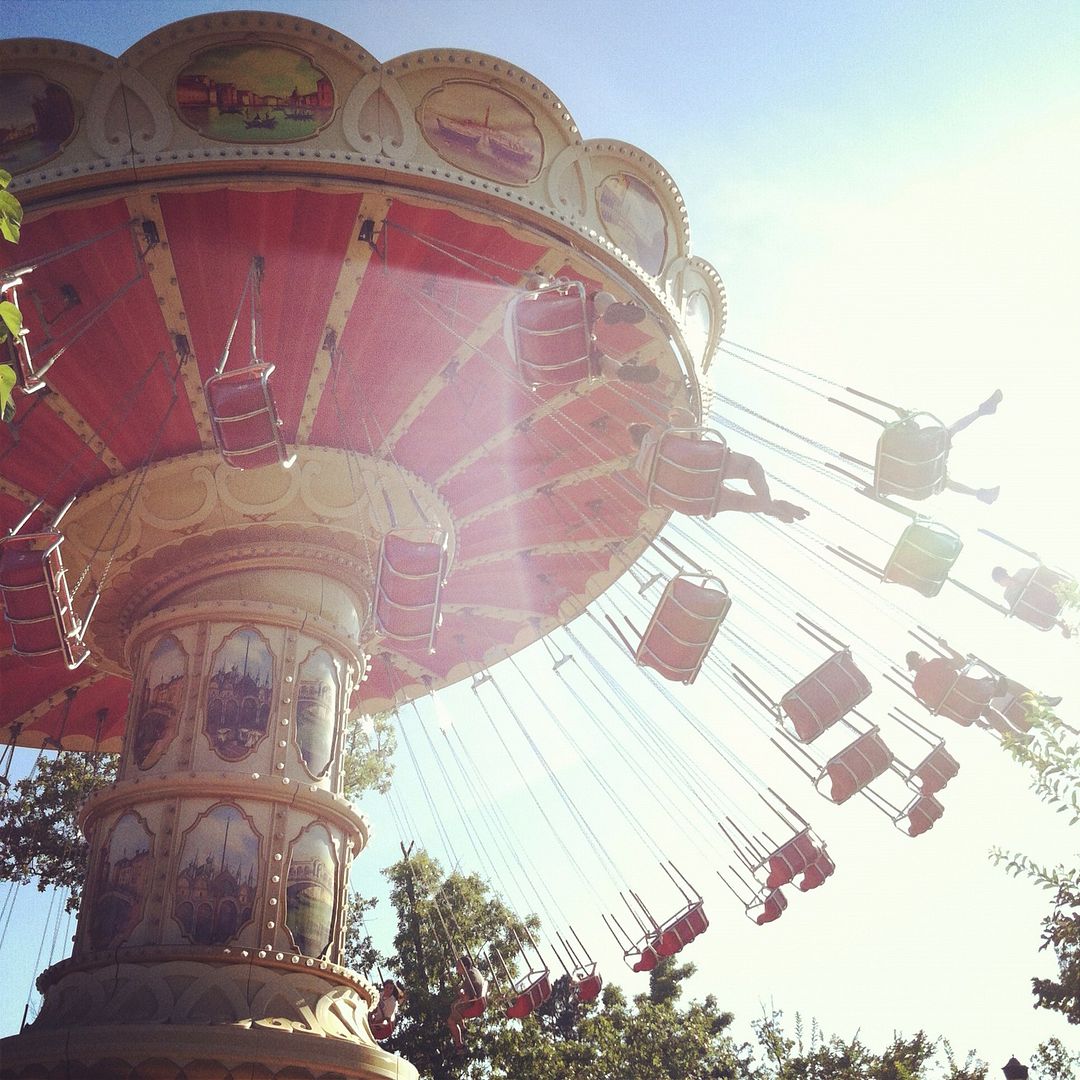 We've been having such a great summer. Ingrid went on her first trip to Silver Dollar City! Heather and Ross have season passes and they gave us free guest passes to go with them. We were beyond thrilled! I hadn't been to SDC in over 10 years! Ingrid was so excited to go, even though she didn't have a clue what "Dollar Silver City" was all about. Liv got to stay with Gammy and Gampy this time. She's just too little to enjoy it. We started out on the tram ride and Ingrid thought it was great. She called it a train and kept saying "I love it! I love the train." She held Amelia's hand the whole time.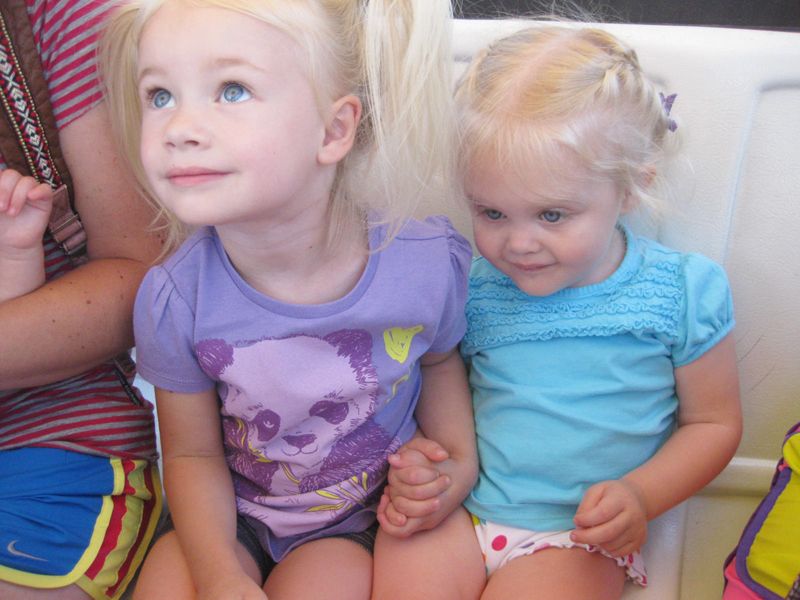 Amelia wanted to do the little roller coaster first and she picked Derek to ride it with her. Ingrid really wanted to ride it too, but she was too short. This was the theme of the day. She wanted to ride everything in sight, but the minimum height for most rides is 36 inches and she's only around 32. So she will have to wait a while! She didn't get sad, she just kept saying "I'm too short." haha.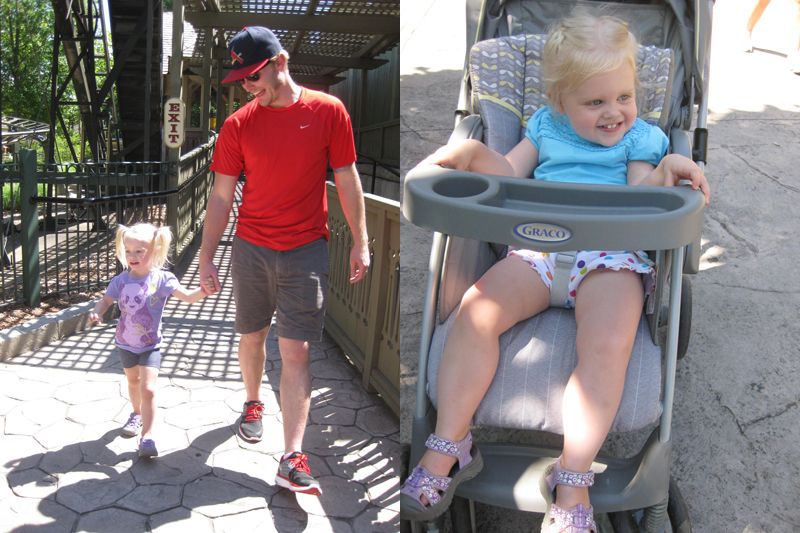 Elise was so good the whole time. She just rode around in her stroller, drinking frozen lemonade and smiling away. I was so proud of her.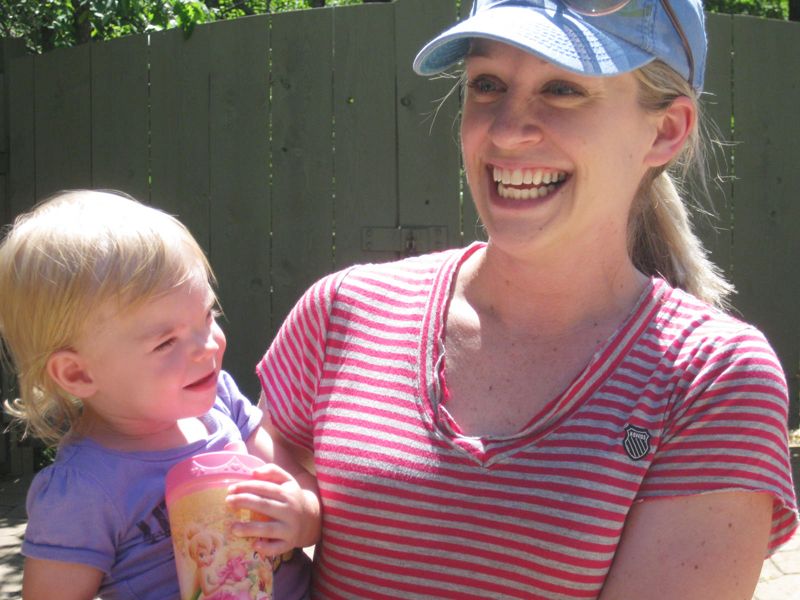 Ingrid was super excited when we got over to the frogs, because she could ride them! I was a little nervous, because I wasn't sure if she would like the ride or not after it started! Amelia and Ingrid rode in the front, and I rode in the back. Amelia had a death grip around Ingrid's neck and I held onto her shoulder. I was in shock at how fast the ride went! And when those frogs hopped, it took my stomach a little! But Ingrid loved it. You sure couldn't tell by her face at first, but she was saying "I love these frogs. I love this ride. Ribbit!" She was hooked!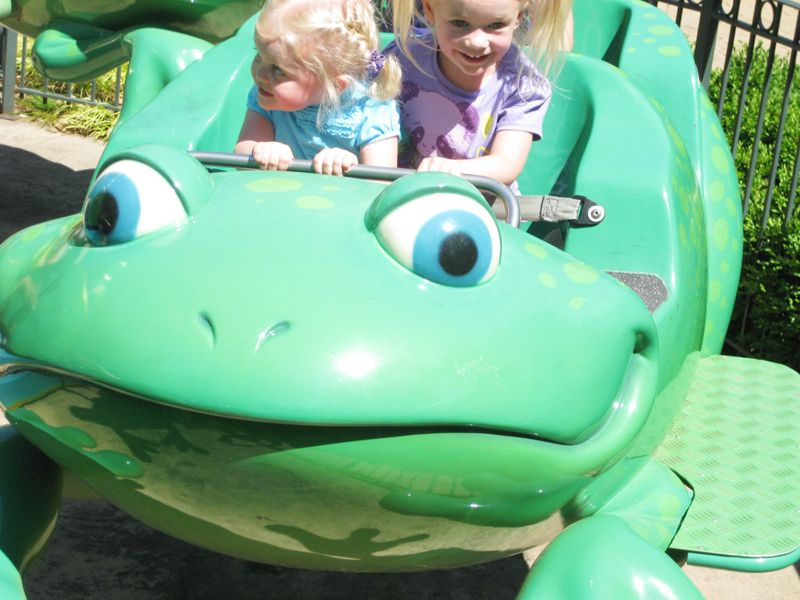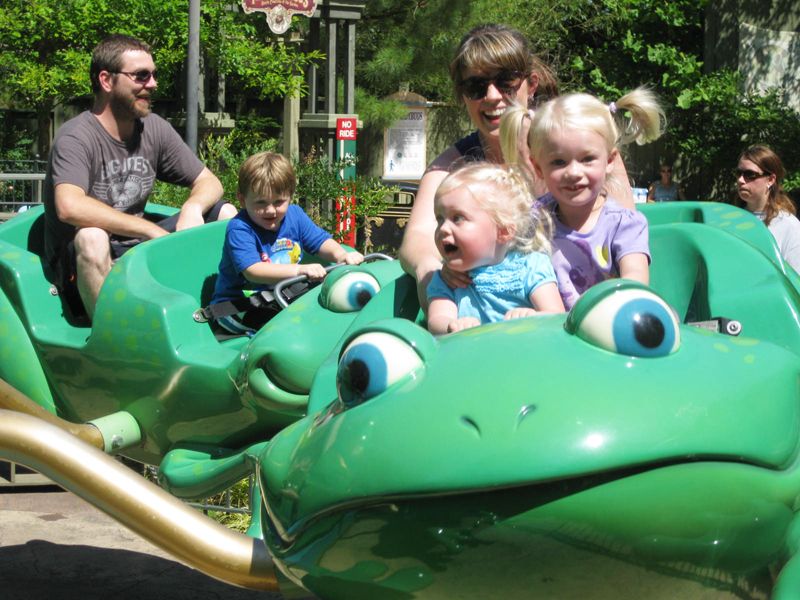 Next we rode the caterpillars and butterflies and they were fun too. And Ingrid liked this ride also.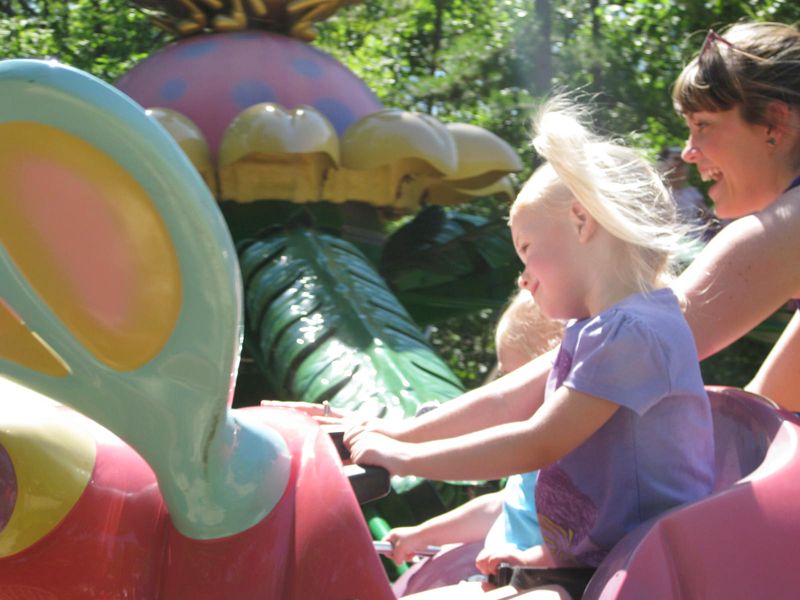 Amelia was ready to go ride something else but Ingrid wanted to ride the frogs "one more time." So Derek rode with her this time. She didn't mind riding by herself in the front one bit.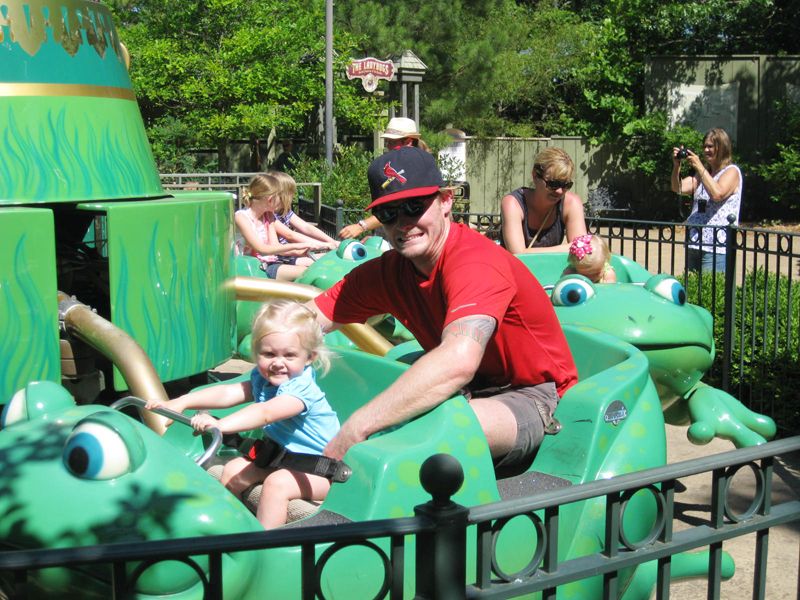 Amelia rode some more rides that Ingrid was "too short" for and then Ross and Derek snuck off to ride a few adult rides. Heather and I took the kids over to the carousel and Ingrid loved this one too!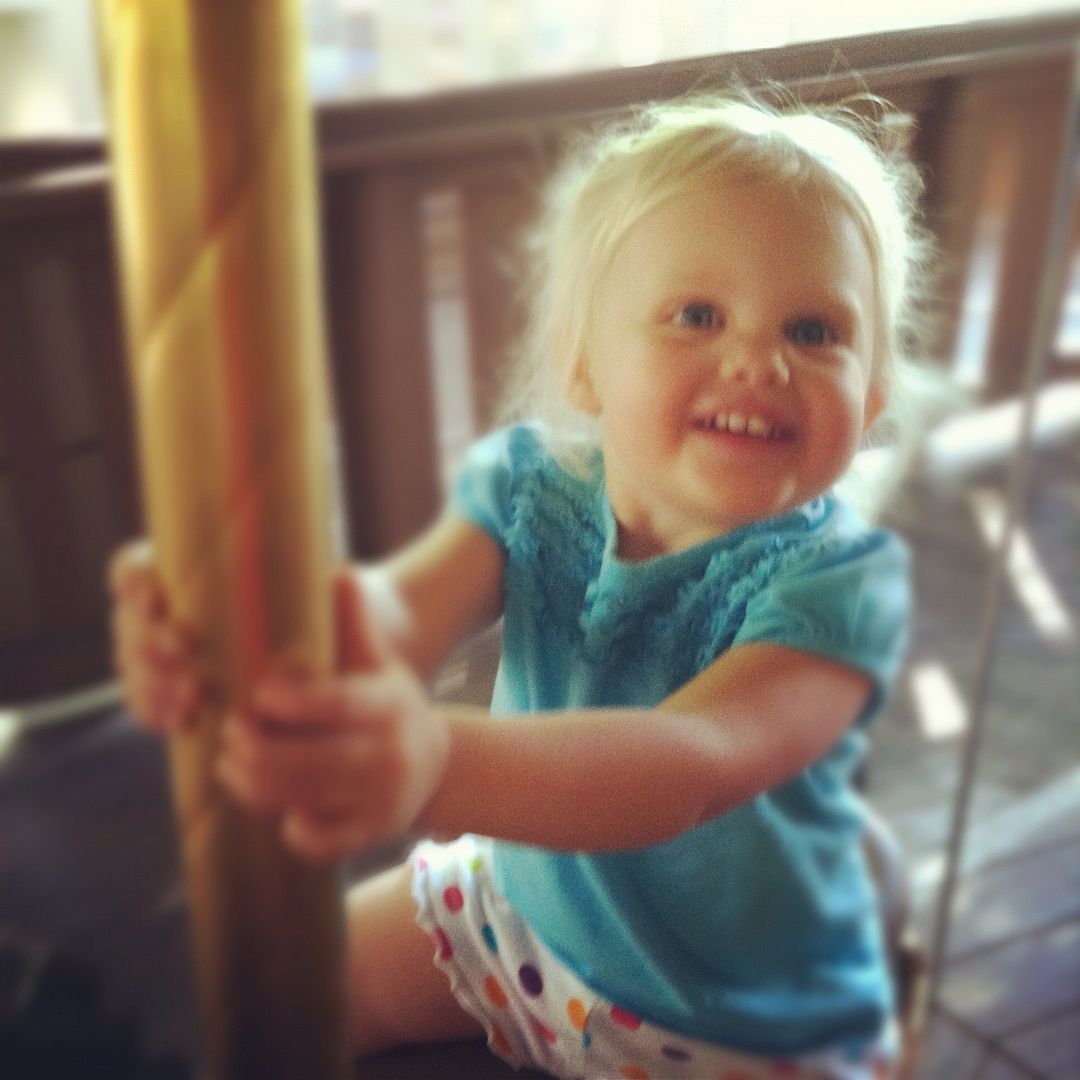 She climbed the tree house a million times too.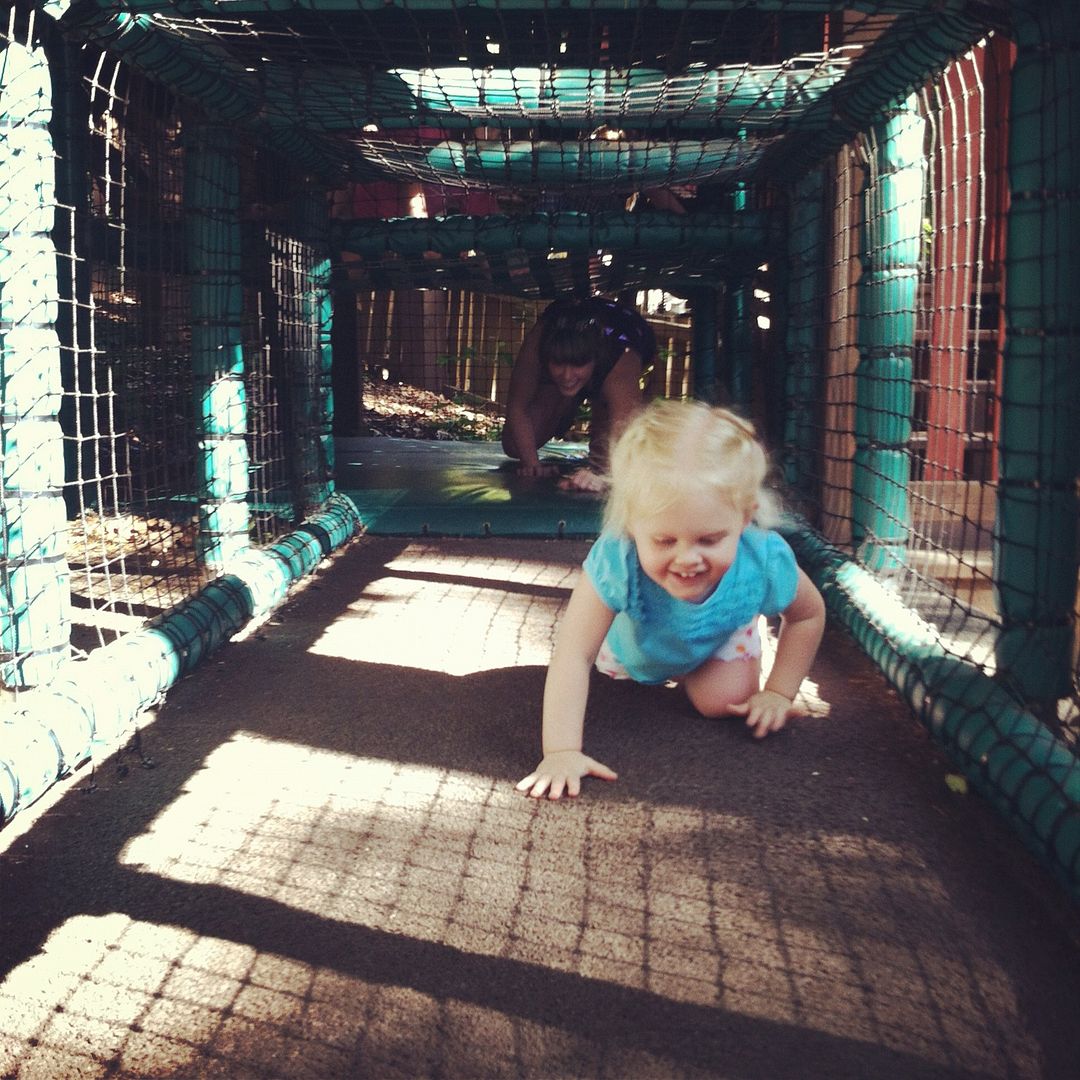 She almost got in trouble at this point because she didn't want to leave the tree house area and thought about throwing a little fit. She changed her mind thankfully. She decided she needed to go potty at this point (we were on day 2 of potty training!) She didn't end up going at SDC but she did go at Steak n Shake later on! We changed the girls into their suits and let them play in the splash area.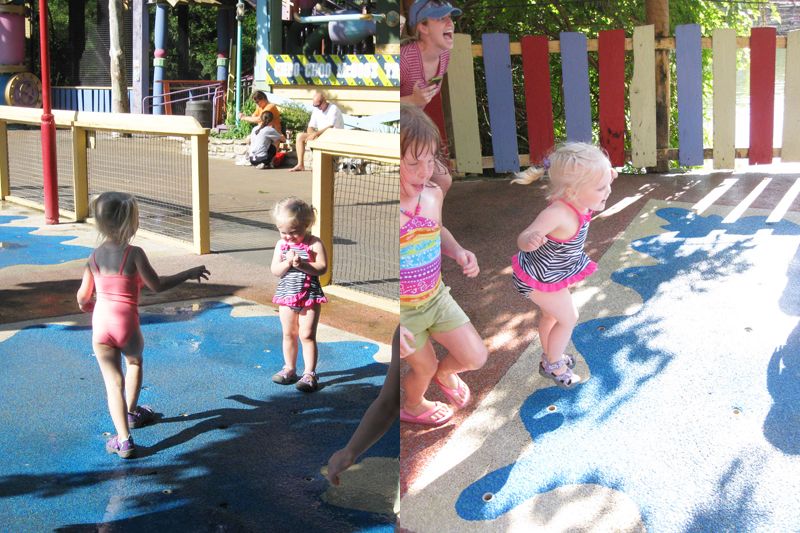 Ingrid was getting pretty hungry and tired at this point!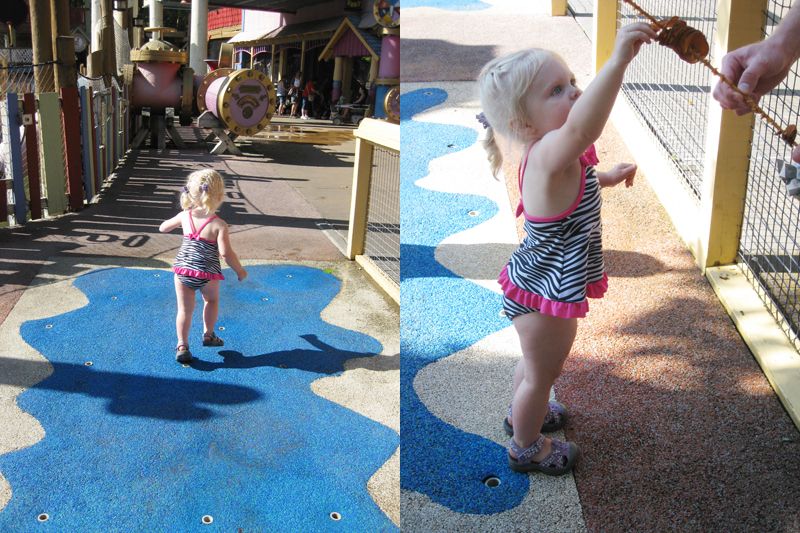 We decided to call it a day (especially since the park was closing)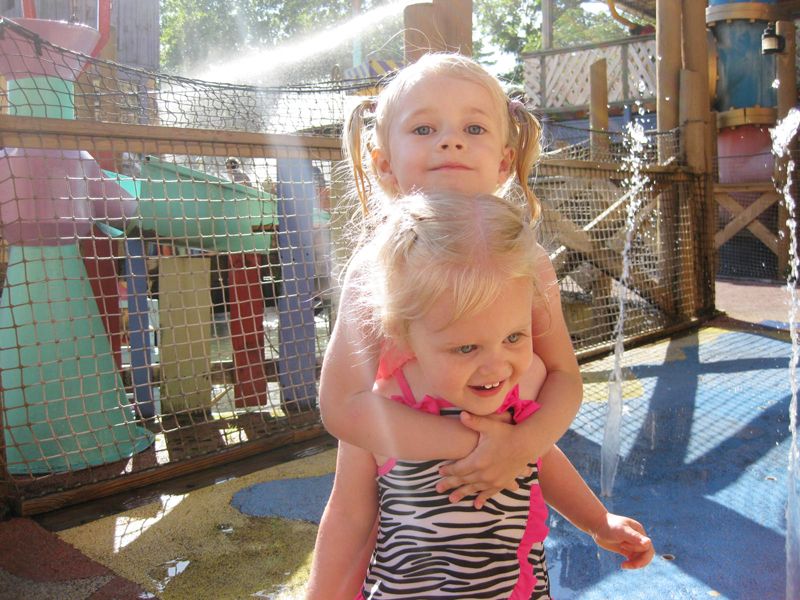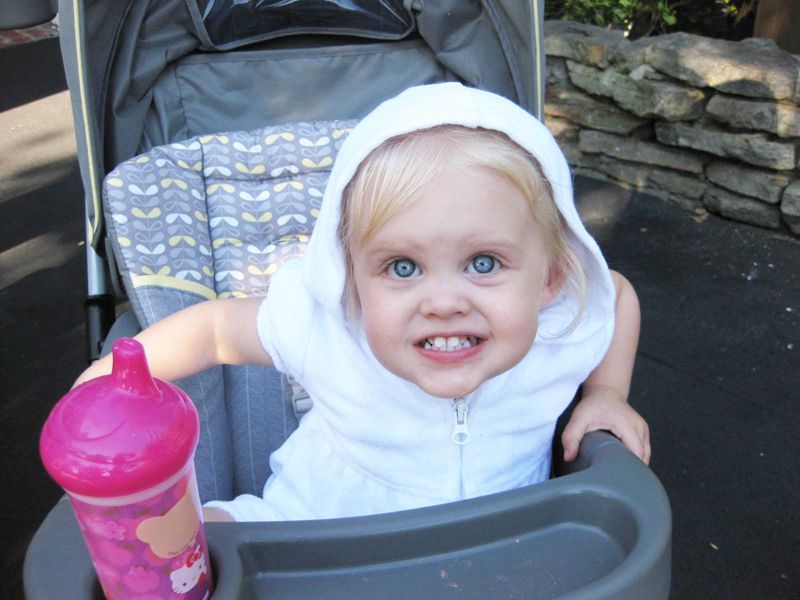 We had so much fun and Ingrid has already been asking when we can go back!