Recently we celebrated Darren's birthday and not-so-recently, we celebrated Glenda's! But as I've stated before, I'm a little behind, so I'm just now documenting Glenda's birthday celebration! It was a surprise party that Daniel got together all by himself! He got the food, cake, and decorations. Thought of a story to keep Glenda in the dark and made sure we all got there on time and hid our cars!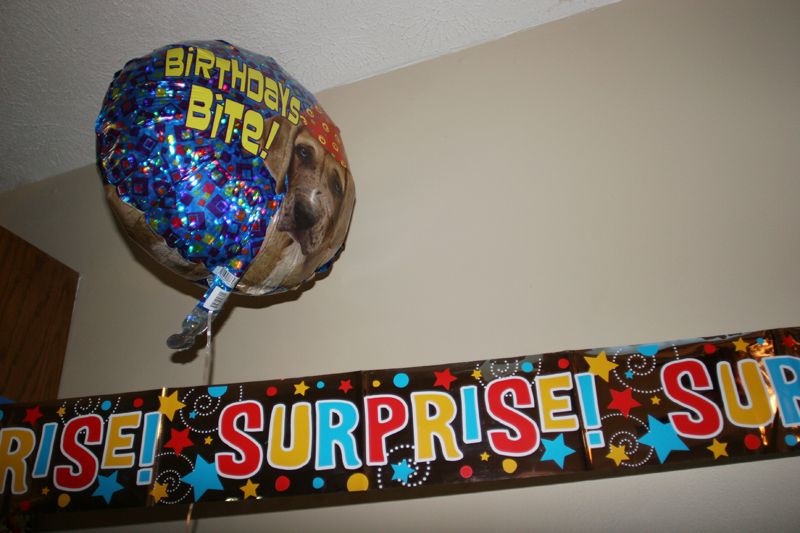 Glenda was SHOCKED when she walked through the door. I thought she might fall over!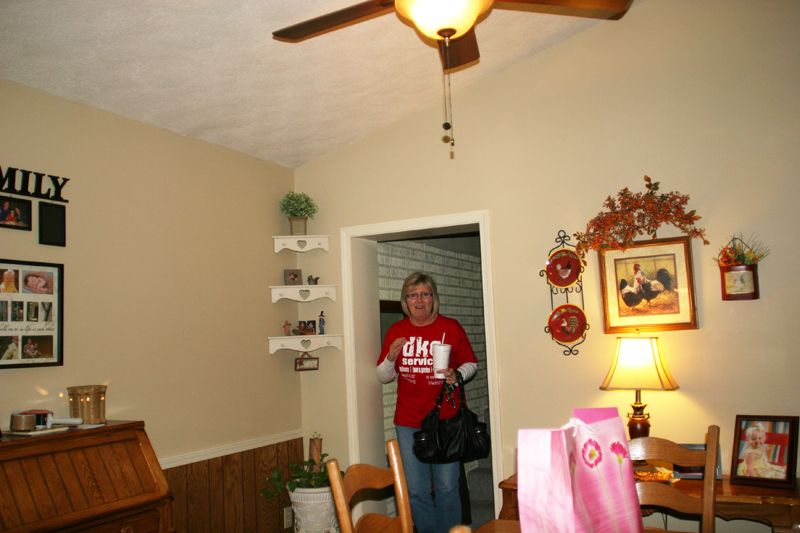 It was so funny! And Daniel was so proud of himself for pulling it all off (and rightfully so!) He even had little treats for the kids. Ingrid got a new lawn chair and sunglasses.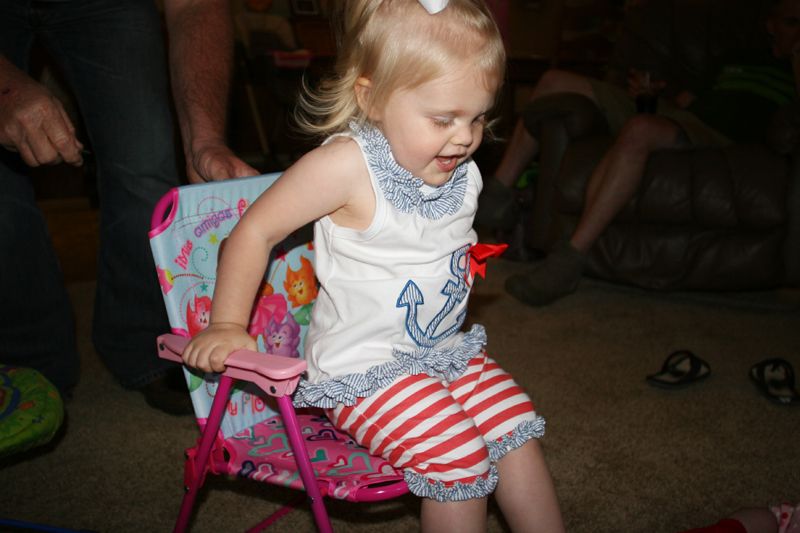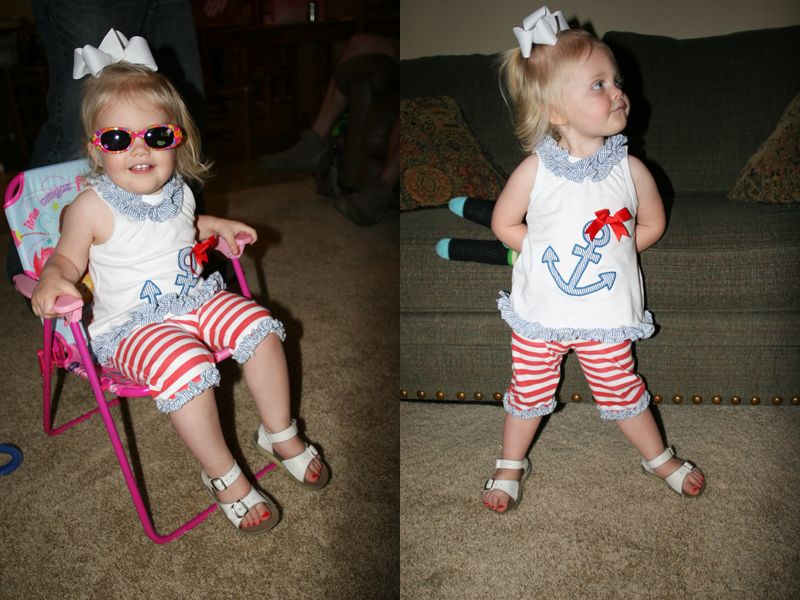 Then we had delicious ice cream cake and Glenda opened her gifts.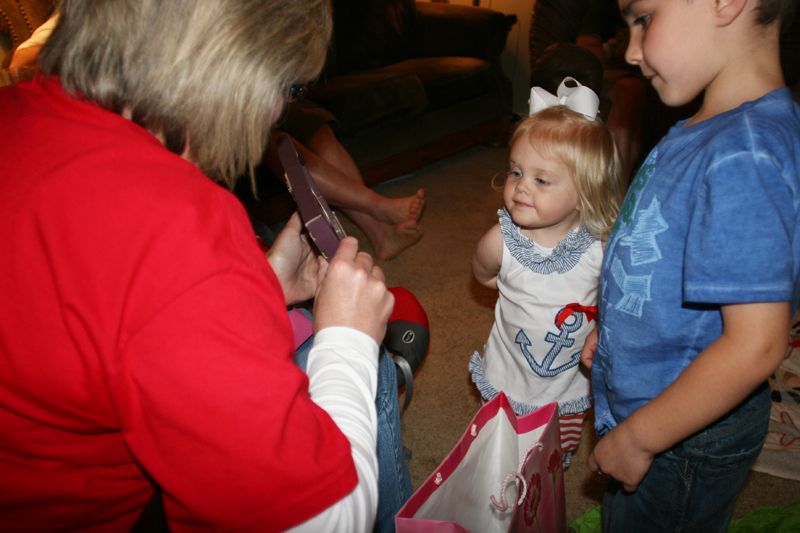 We were also celebrating something else at this party.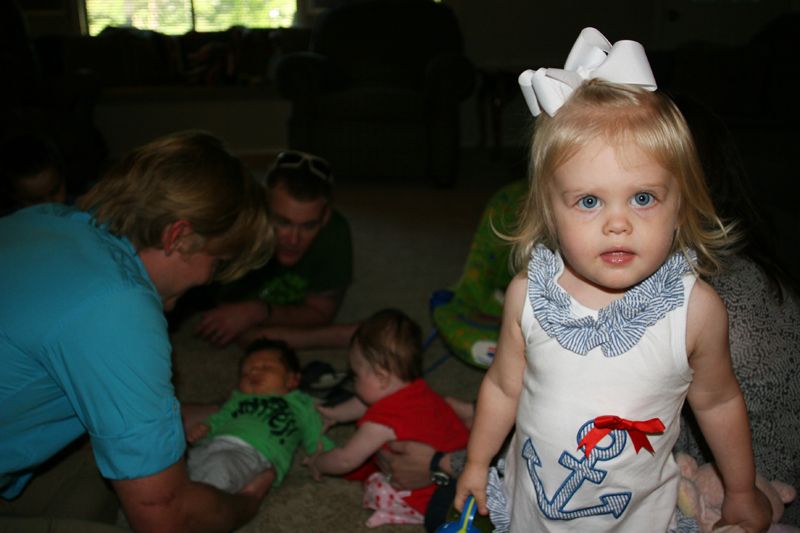 The girls got to meet their newest cousin, Gannon Ray Henderson, at this party! Liv was a little over-zealous as you can see her trying to rip his arm off in the background! Ingrid was a little more hesitant on her first meeting, but has warmed up to him since. She prays for baby Gannon and baby Asher lots of nights!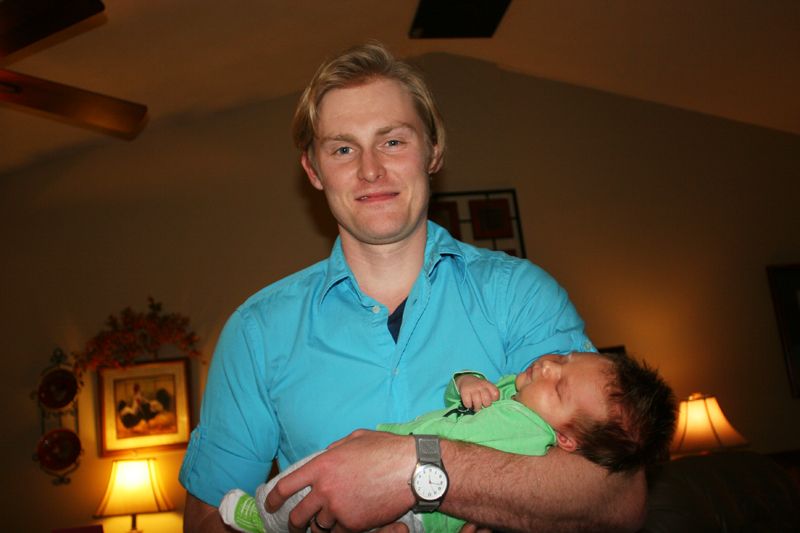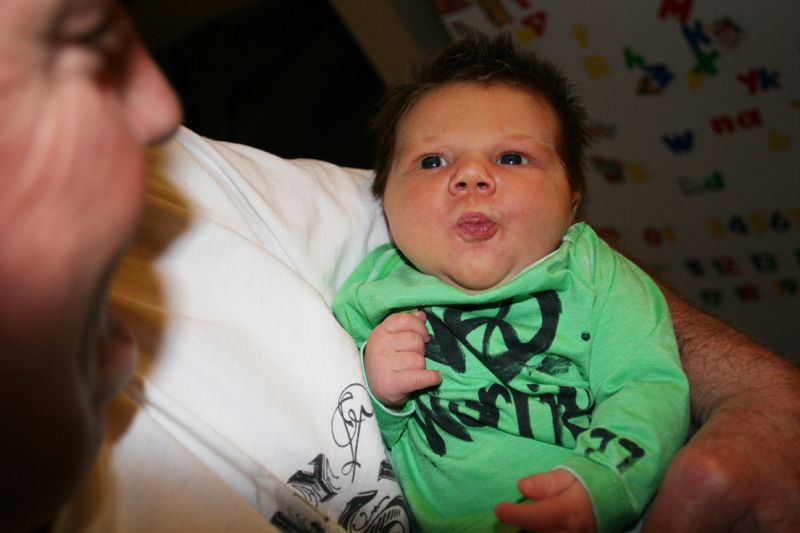 More recently, Darren celebrated his 26th year. We headed up to Cracker Barrel a few days before his birthday to pick up his present! We wanted to get him a rocker for his front porch. Ingrid had fun trying out all the kiddie chairs.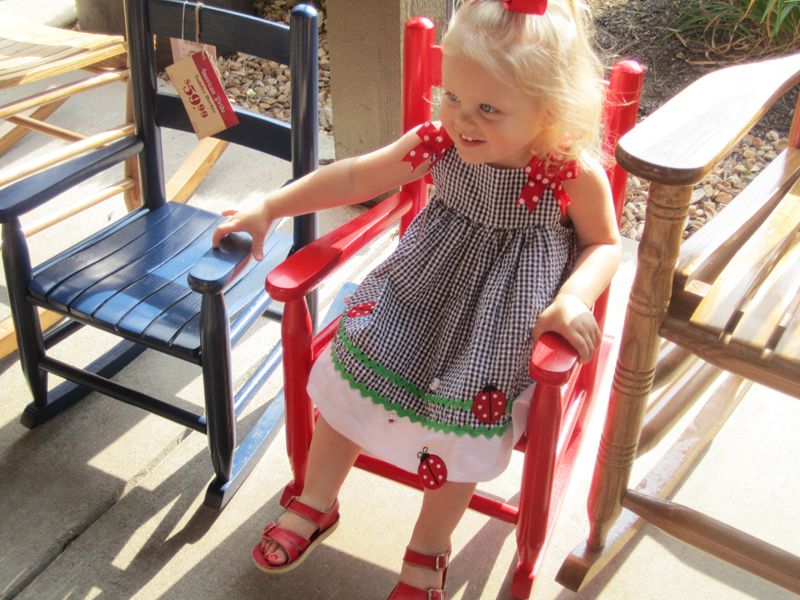 And playing with the dollhouse, kitchen, and other toys in the gift shop!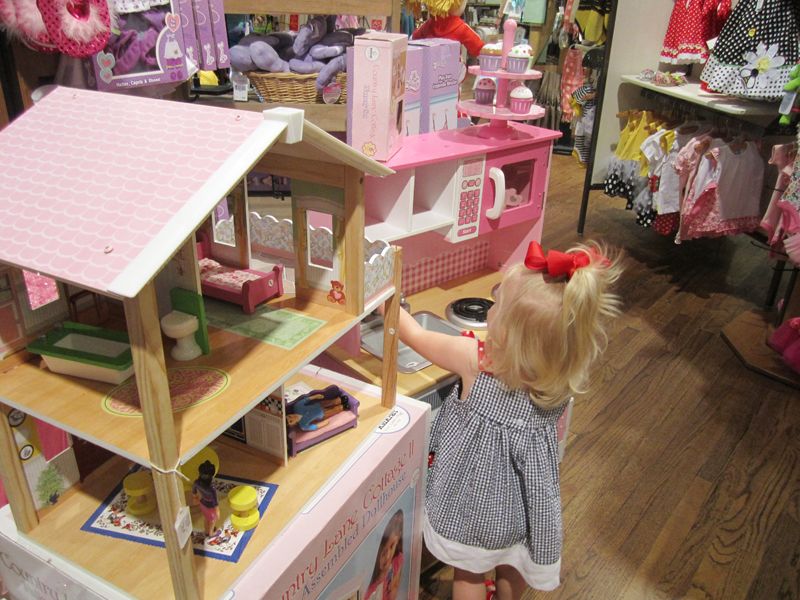 And eating delicious food while we were there.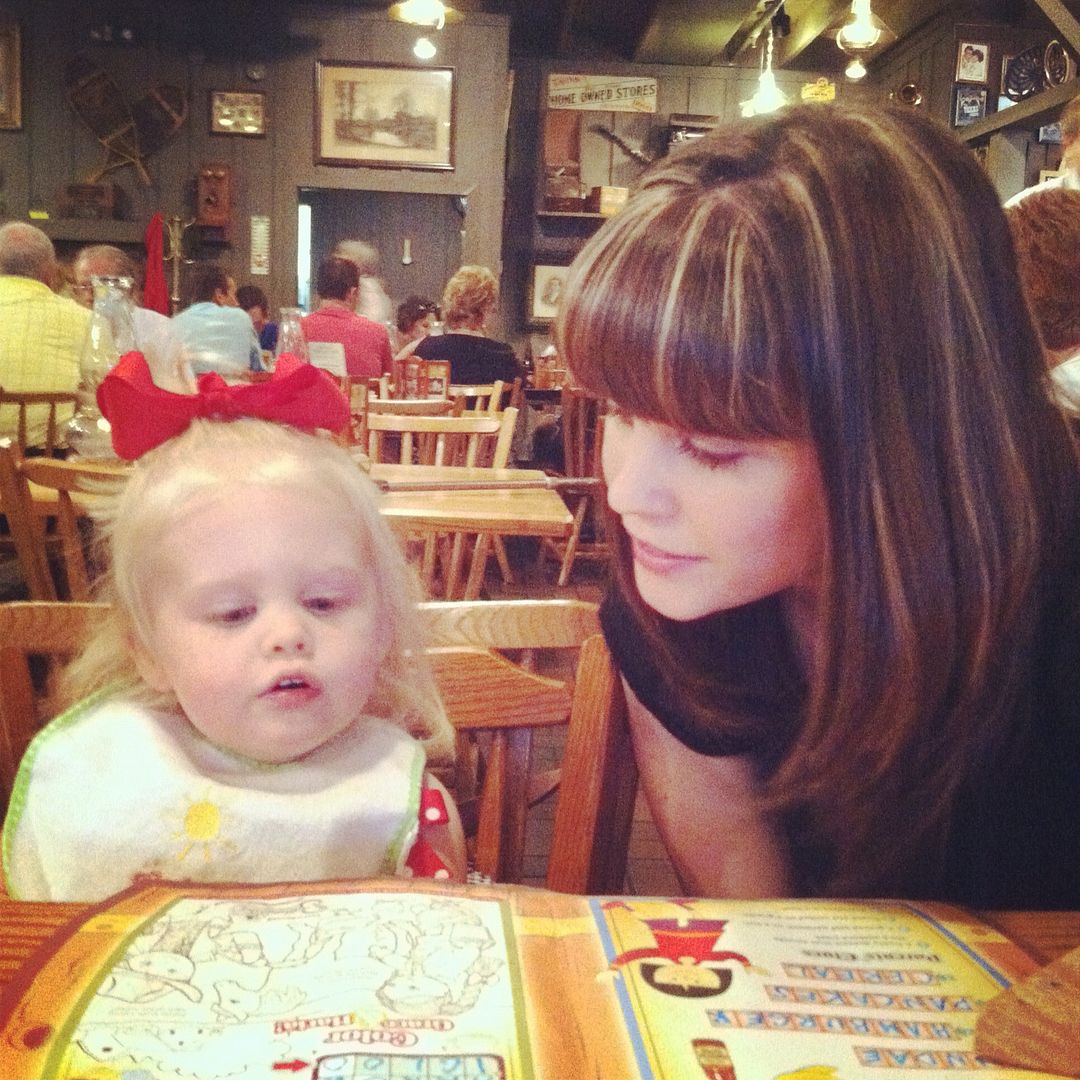 Glenda went in with us on the gift and we went with the Marines edition rocking chair. Darren loved it! I forgot my camera at the actual party so I don't have any pics of the birthday boy. I didn't even think to use Derek's camera! We got to the party a little early and took some family photos! Here's a sneak peek...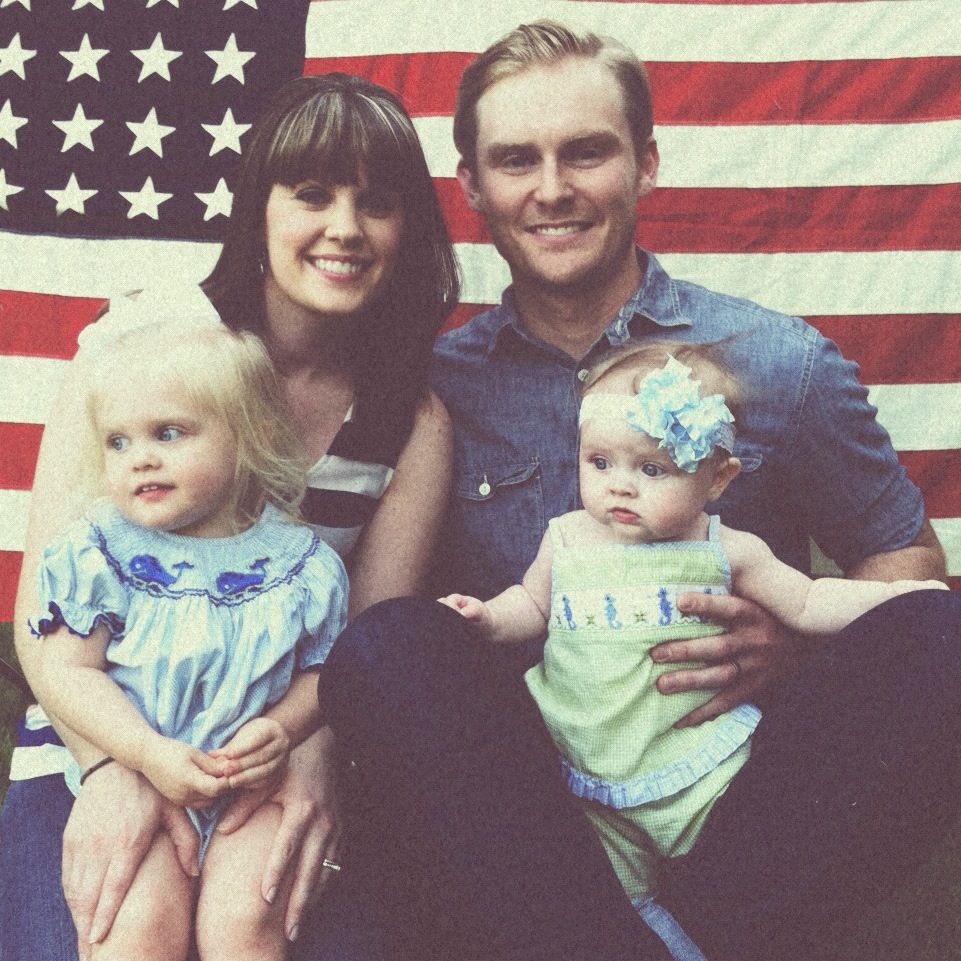 Jennifer, Clayton, and Asher came to the party too. We had a great time eating a delicious, Mexican feast!