The only pool we had for the girls was the tiny little whale one Ingrid had last summer. We played with it for a bit one afternoon, and we had a good time, but I could tell it wasn't going to fit the bill all summer long.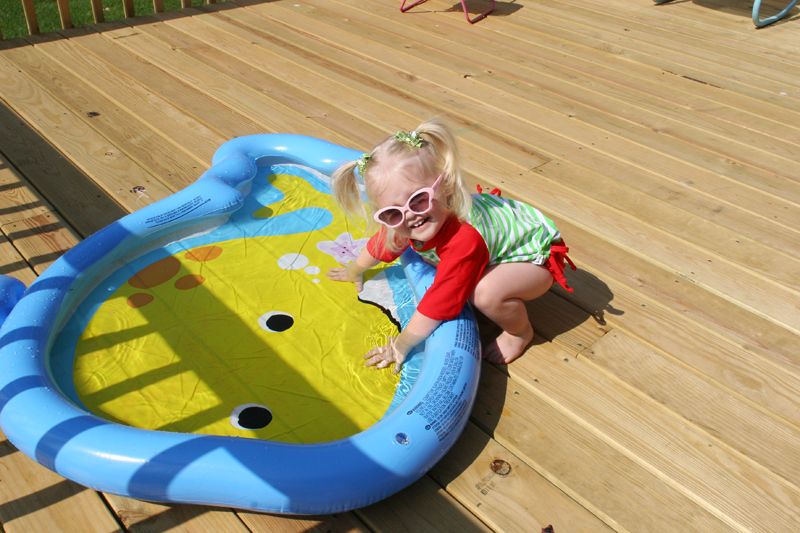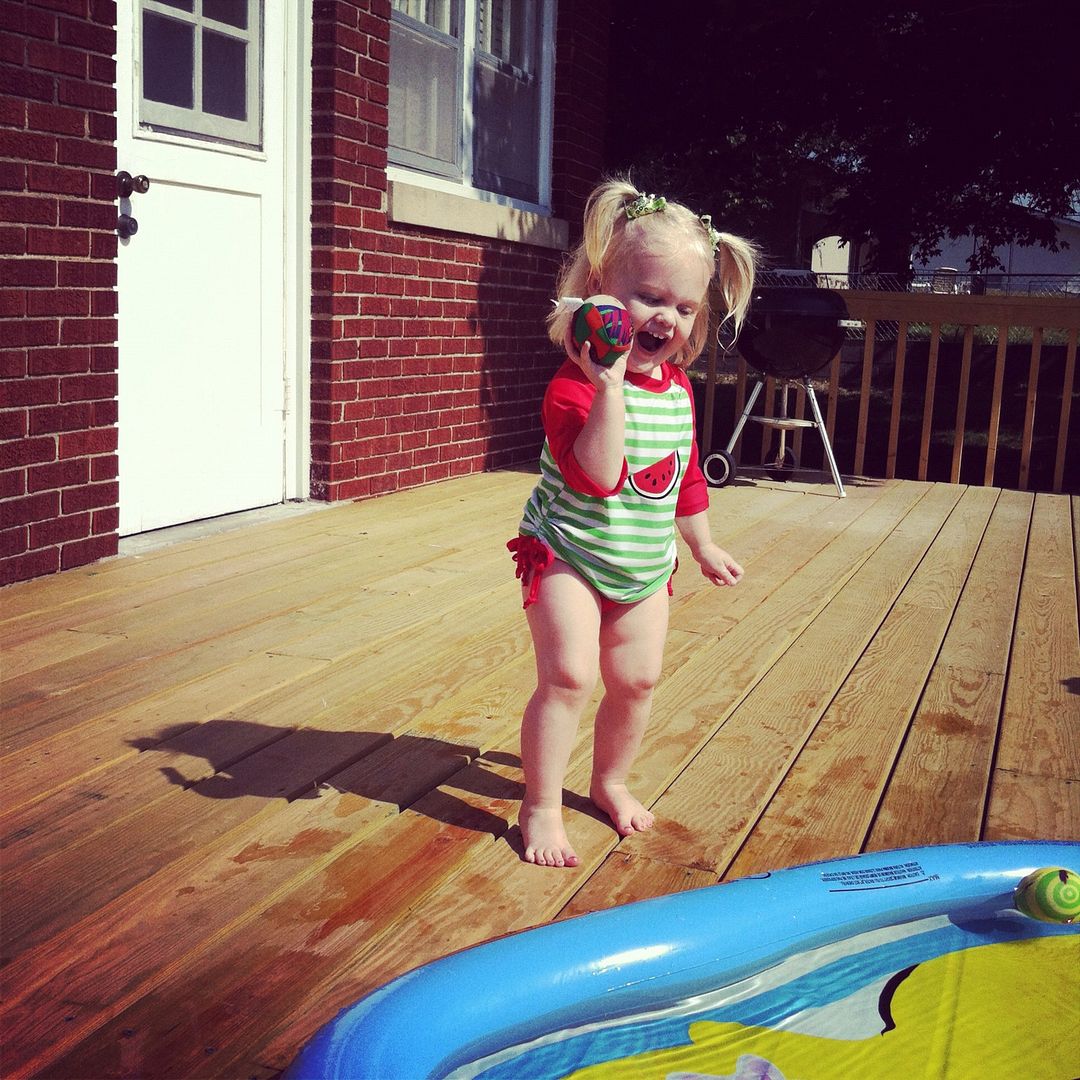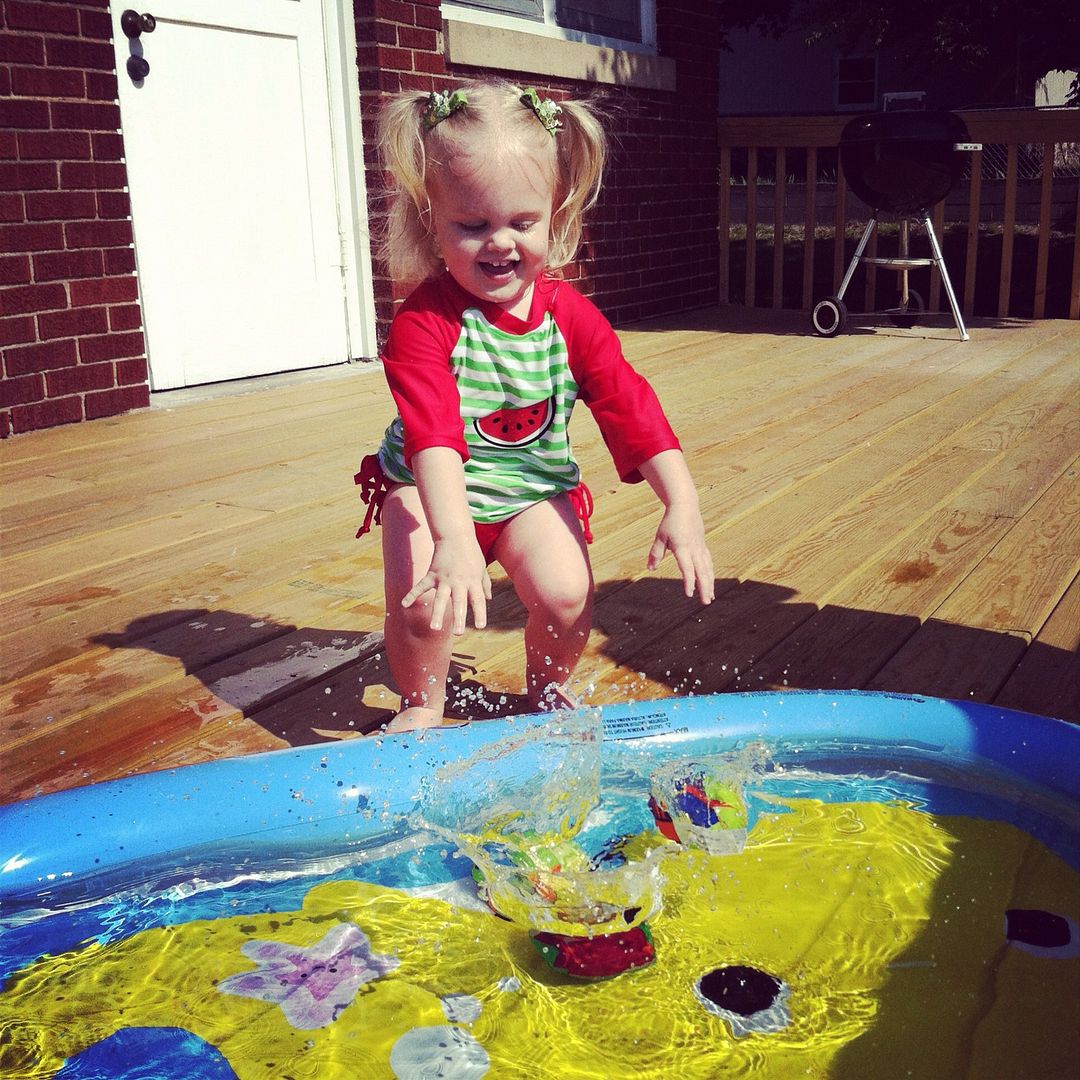 We found a bigger pool on a great sale and went for it! We have already used it several times. Ingrid loves it. She likes to blow bubbles and kick her legs and "swim swim swim". She's a little bit too wild for me, but I'm learning to go with it. She definitely loves the water. The verdict is still out on Liv. Saturday, we used a little floaty boat that Heather gave us and she seemed to like that a lot. So we will see as the summer goes along how much of a water girl she's going to be.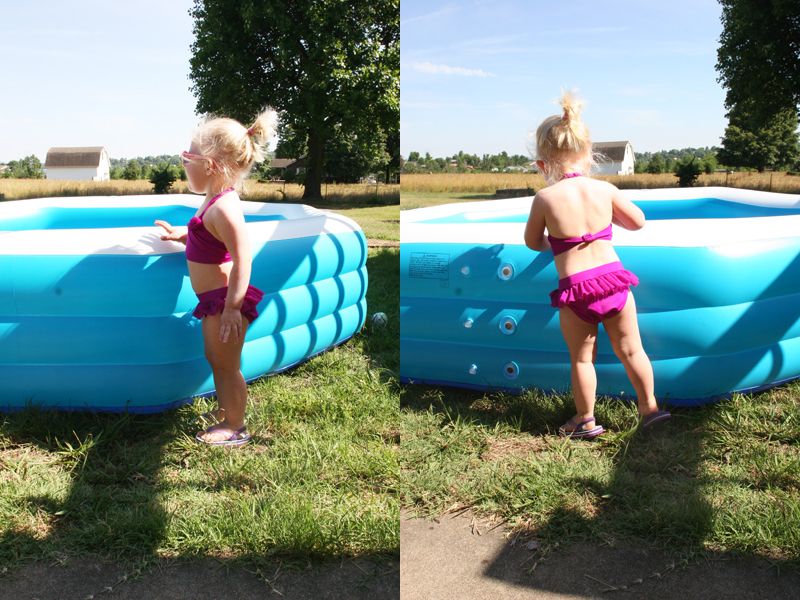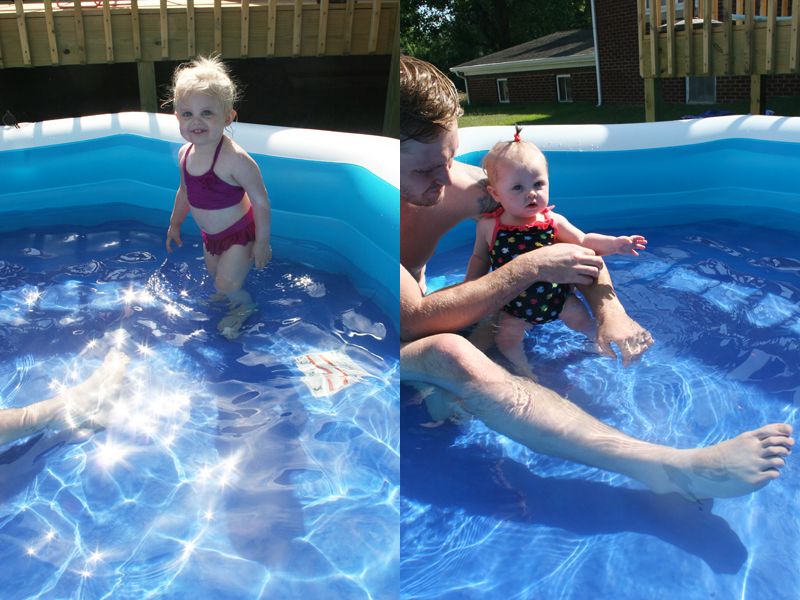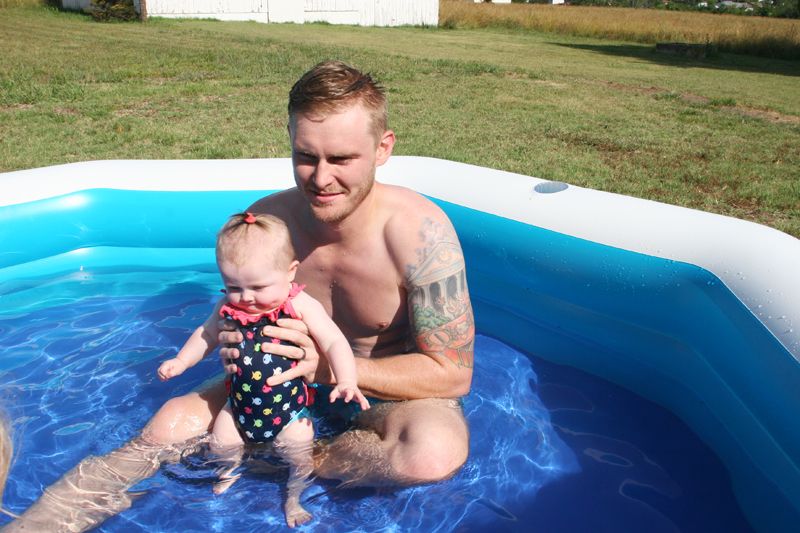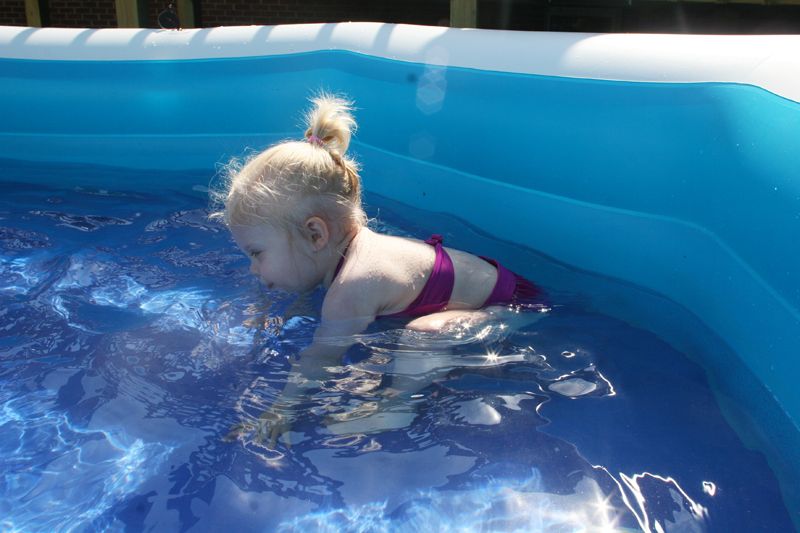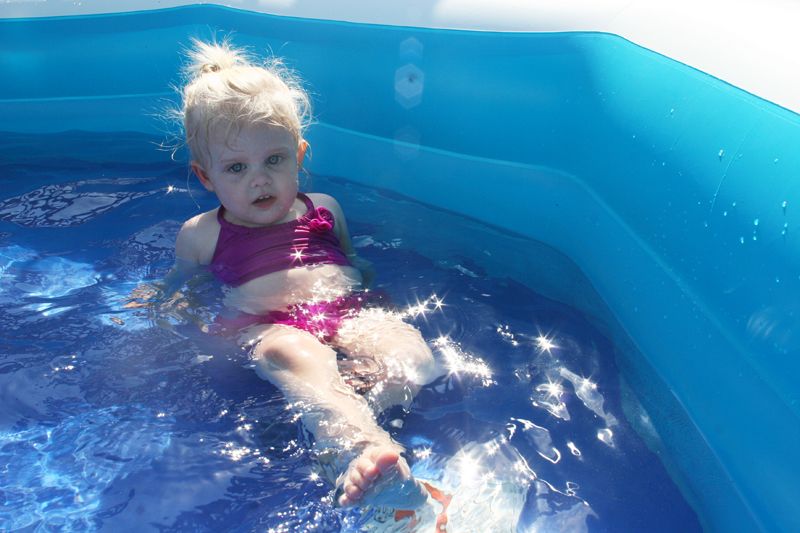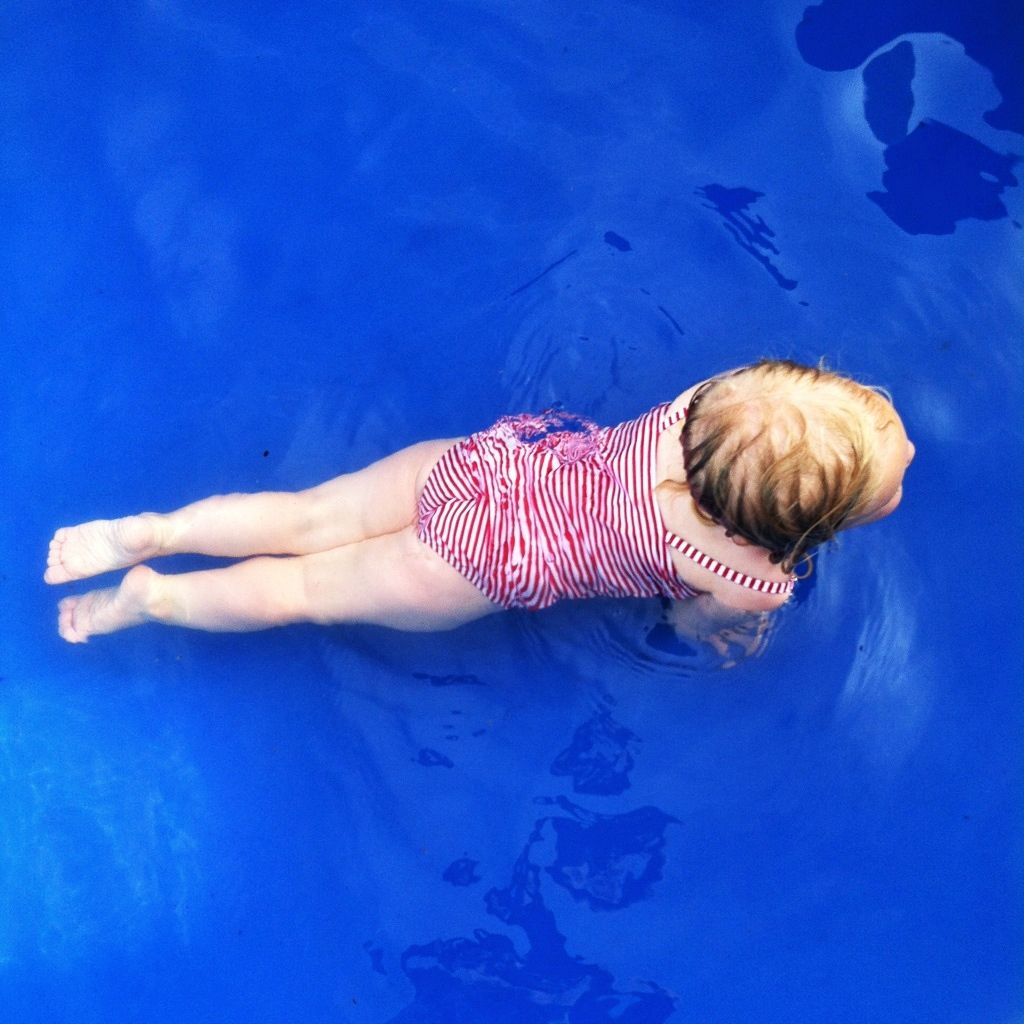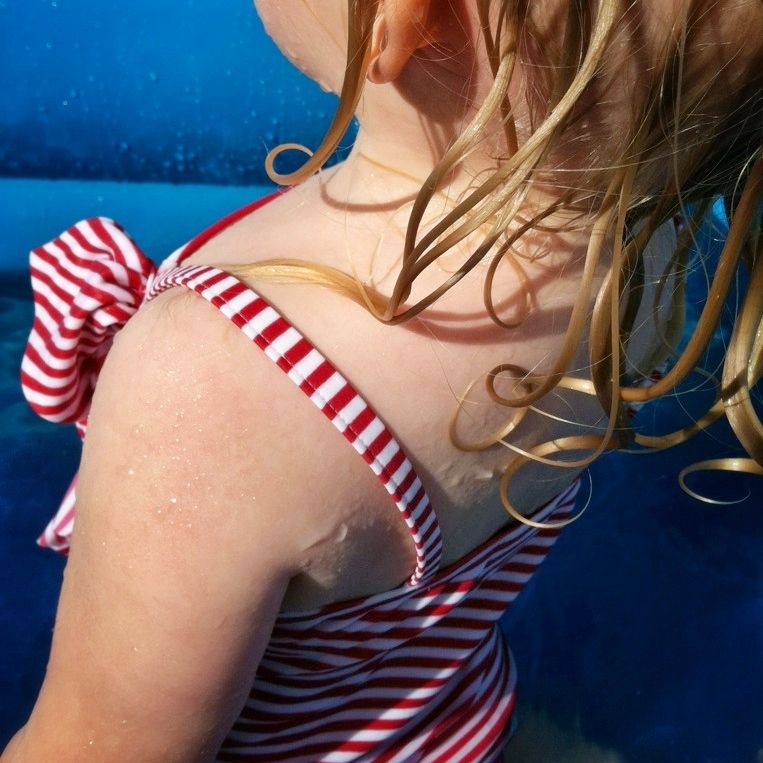 After we swim, Ingrid loves to play on the deck. Liv loves to get dry and cozy.