We've recently had someone move in with us. An unwelcomed guest. His name is T.M. Or as I refer to him--Teething Monster. I knew he was coming. Since month three we've had drenched shirts, lots of bibs, chewing and gnawing on everything--even crib bars. But he hasn't really bothered Ingrid until recently. I can tell the past few days that he is really hurting her. She started the day like this.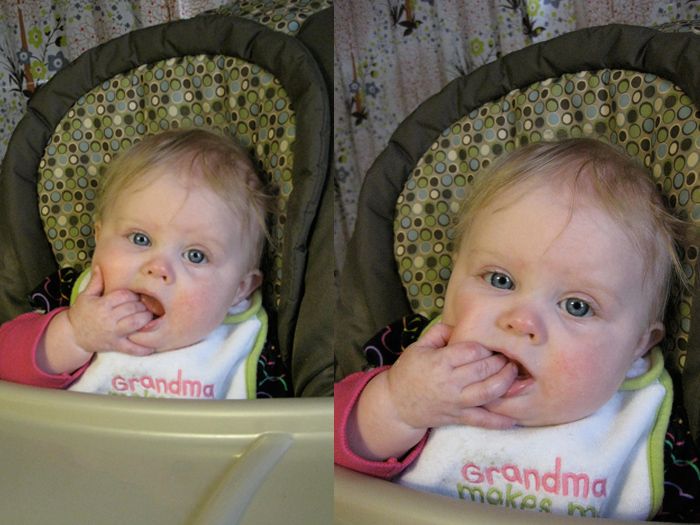 Feeling not so great. Looking a tad sad and chewing on her fingers in between bites of breakfast. (And yes, I got another snow day!!! So I got to be home with her all day. Hooray for me.) But have no fear, Ing moved on from feeling yucky. I got her mind off those stubborn teeth trying to poke through with some toys! There was a ton of sunlight streaming in her windows this morning. So we took advantage and played in her room right in front of them.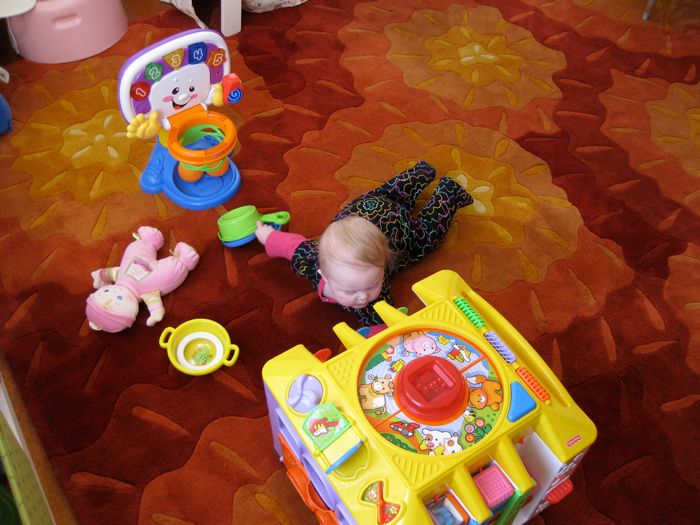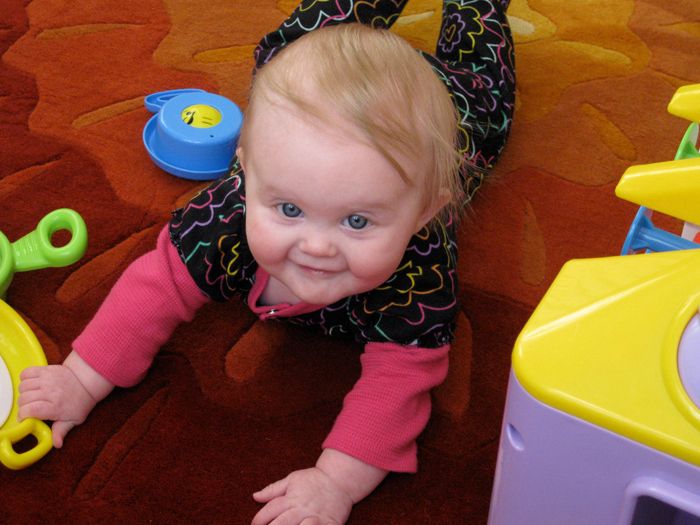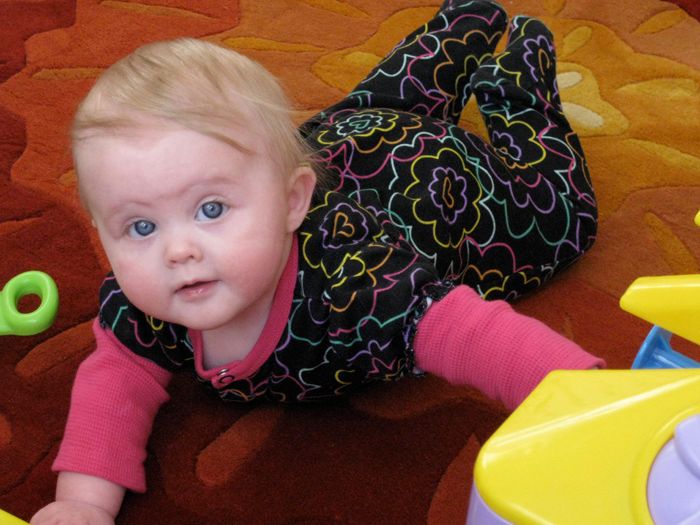 One of the new games she likes to play is to pick up a toy and toss it behind her. Then she turns herself around to get it and plays with it in its new location. Or maybe this is just her way of saying she likes to play by herself sometimes. haha.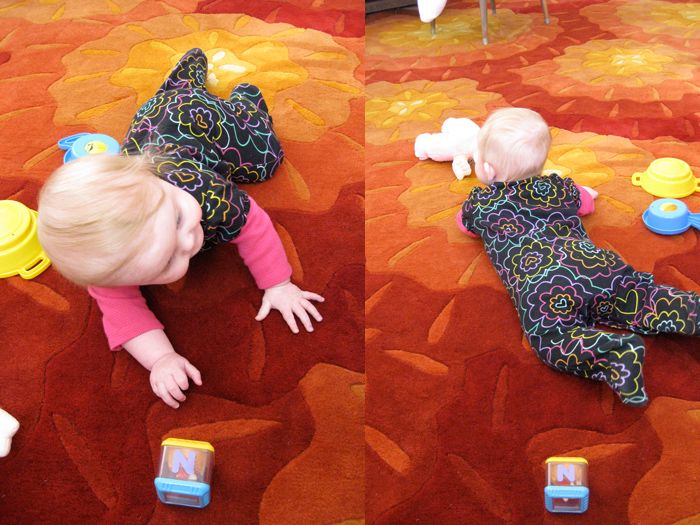 Here she is standing at her play table (with help of course). She's concentrating very hard.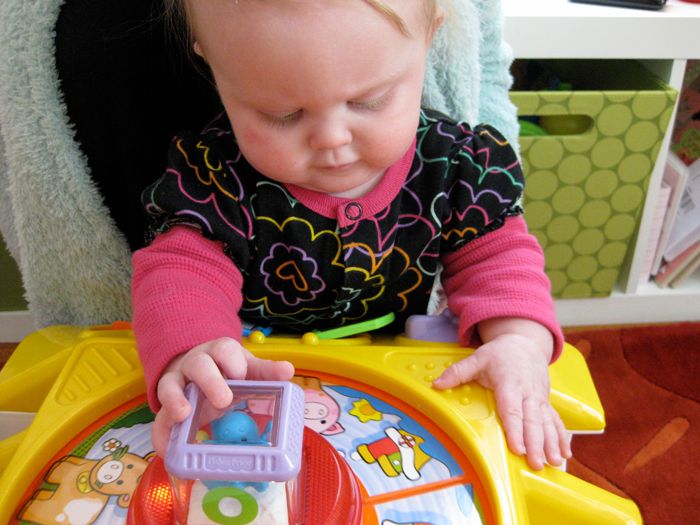 Moving on to another one of Ing's tricks. She is loving sitting up now. She either wants to be on her tummy, or sitting, or standing. Since she is such a mover and a shaker, we thought it was time to lower her crib mattress. Derek did this a couple of weeks ago. I'm glad because she loves to hang onto her crib bars. I caught her trying to pull up on them last weekend. I went ahead and helped her get to a sitting position. She was feeling pretty proud of herself.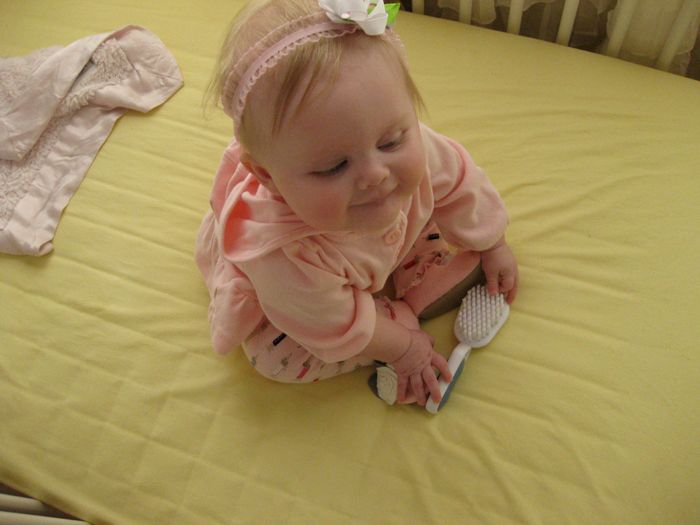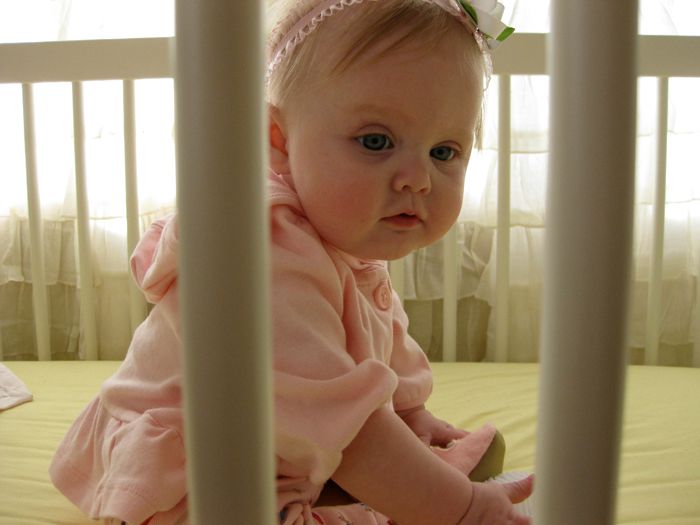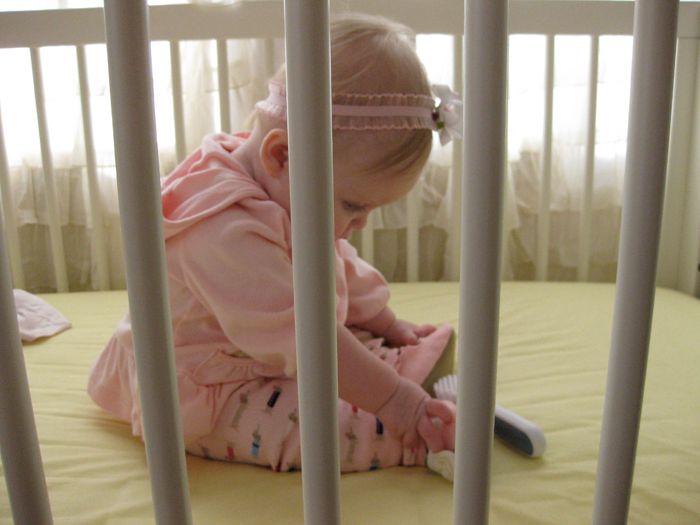 I'm pretty proud of her too...