Amelia has been at mom's house since Saturday and Ingrid is enamored. She loves watching Amelia, listening to Amelia, squealing at Amelia, and the list could go on and on. She absolutely loves her! Amelia thinks Ingrid is getting more fun too since she will react to things Amelia does. Buzz will talk baby talk to her and tickle her and Ingrid will laugh and laugh. She thinks she's the best. It will be so fun when they're old enough to really play together. Until then, Ingrid is having tons of fun.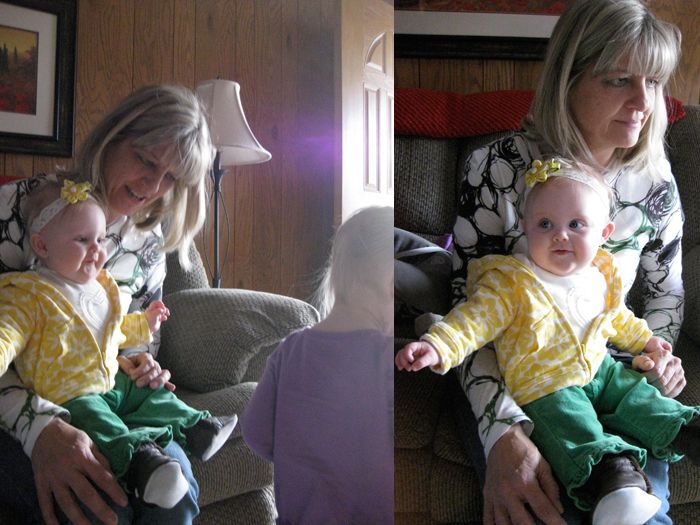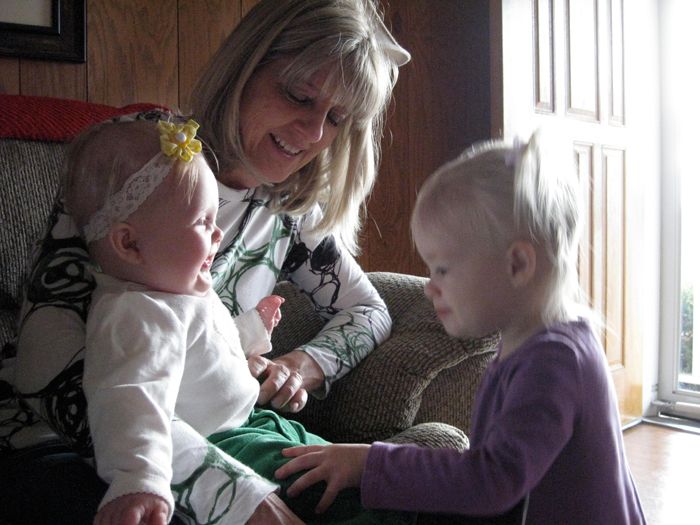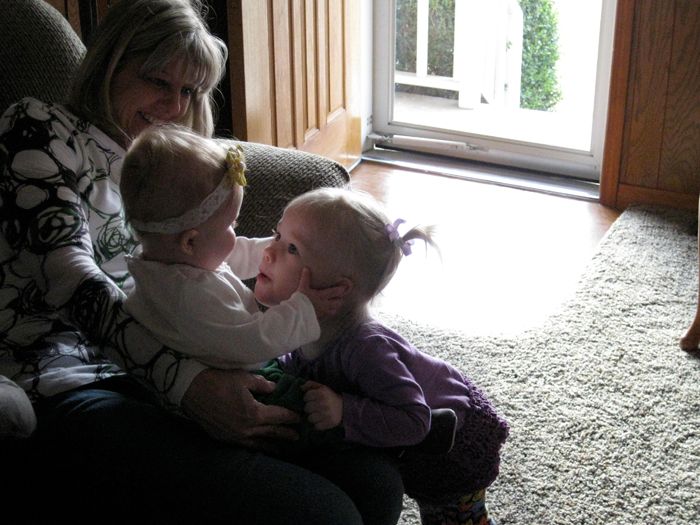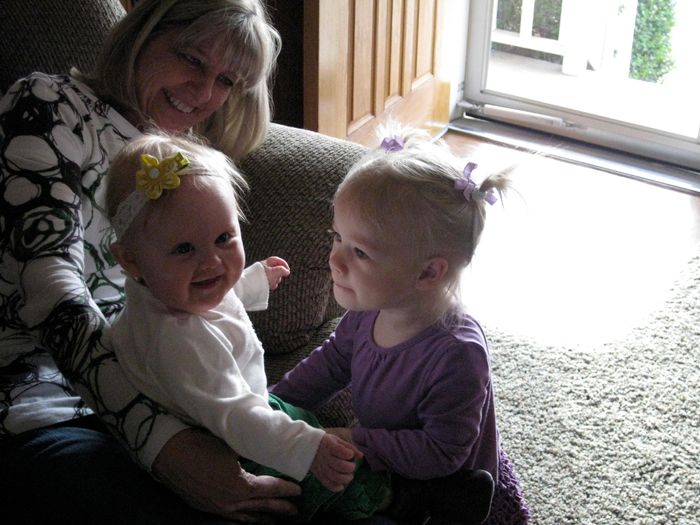 Amelia has found out that Ingrid is very "affectionate" with those she idolizes. She loves to grab you and not let go. She might grab hair, ears, cheeks, etc. Amelia said, "Keep my hair up. Ingy will get it."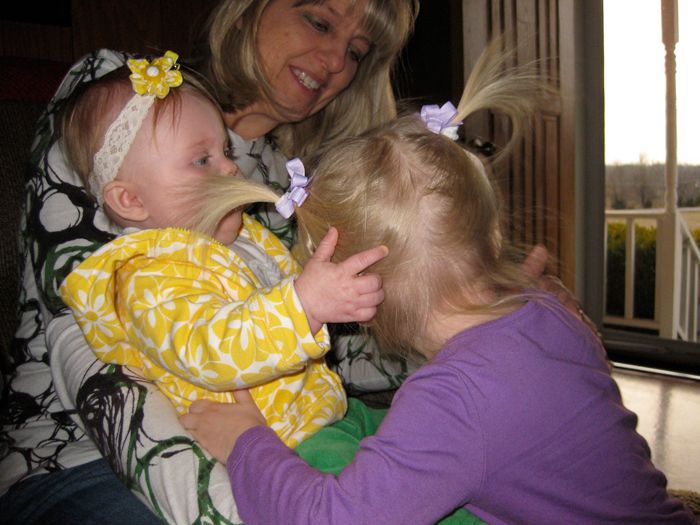 Ingrid wants to try everything Amelia does. She was dying to get ahold of some of Amelia's big girl snacks like blueberries and Cheerios. She'll have to settle for baby food for now. She's eating everything we've introduced like a champ. No allergies to any of it! Hooray. She's had her three orange veggies: carrots, sweet potatoes, and squash. And tonight she moved on to her greens with a jar full of peas. She's loving it all.
Since she can't eat Amelia's food, Ing will just have to settle for watching her like a hawk.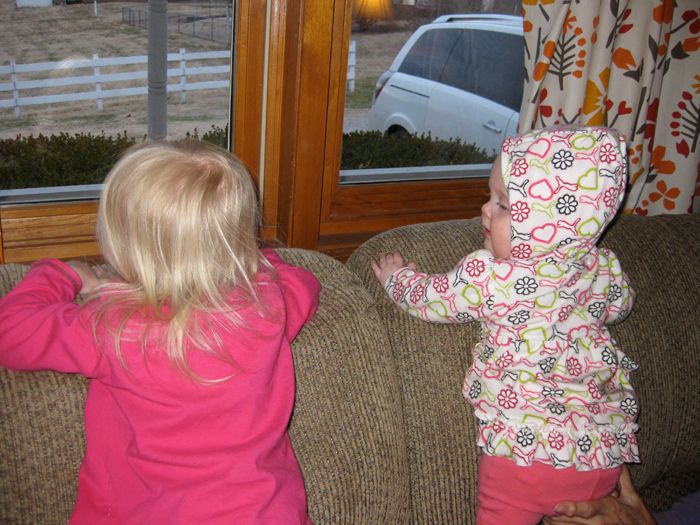 We love you Buzzy Bee!