Since the first day of winter, I have started hoping for snow days. Ingrid helped me chant the snow day chant.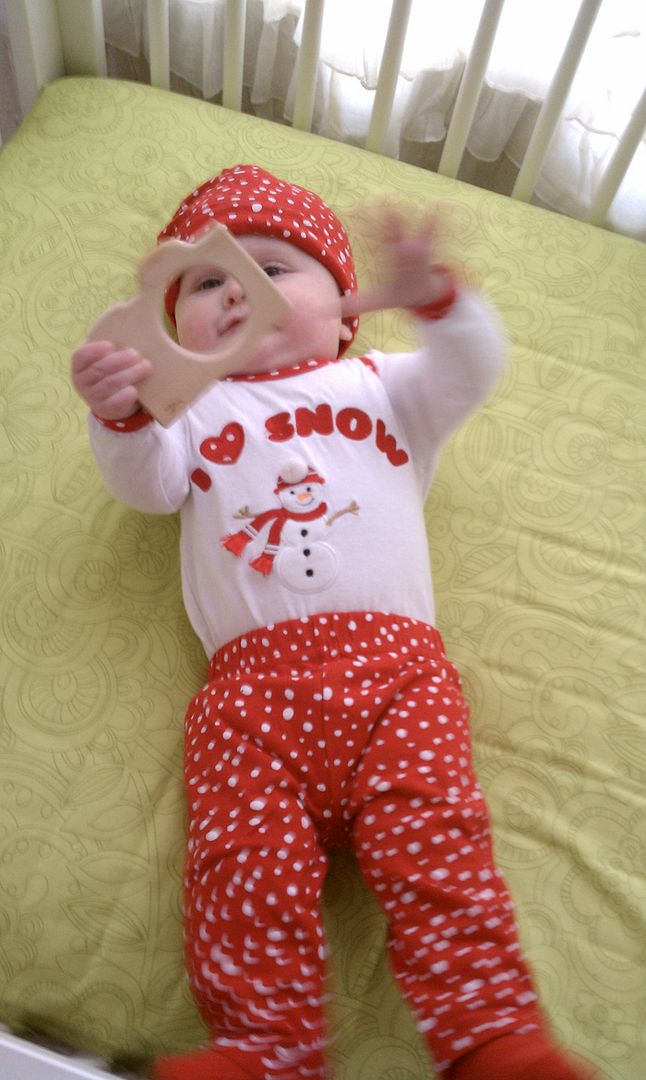 As a teacher, I love a snow day just as much as I did as a student. Who doesn't love an extra day snuggled up at home, especially when it's attached to the weekend!
Ingrid and I have lazed around in our jammies today. She started the morning with some cereal and tried out her new sippy cup! She loved holding it and chewing on the spout. But had to have a little help to get the milk out. She drank over half! I was so proud.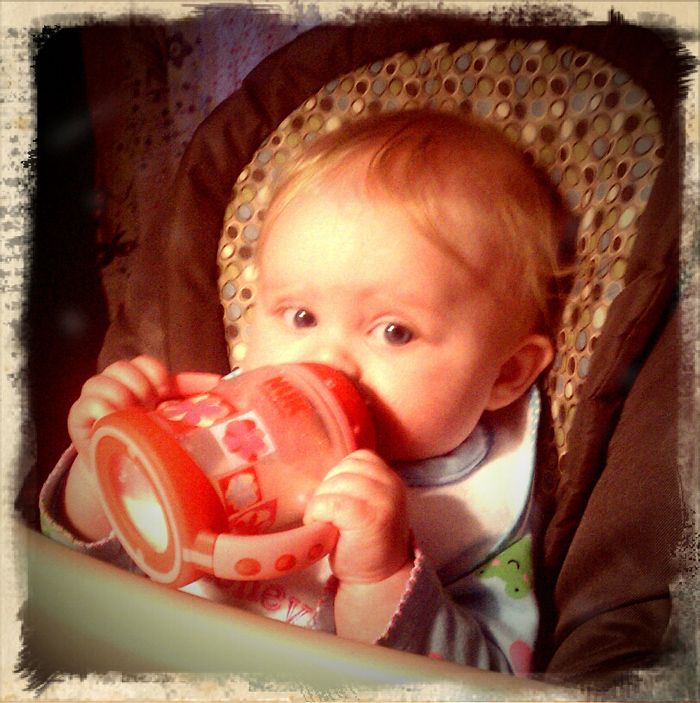 She has played and played with her toys. She has such a long attention span! She's still not crawling forward, just backwards. Here she scooted back so far she was almost underneath the couch!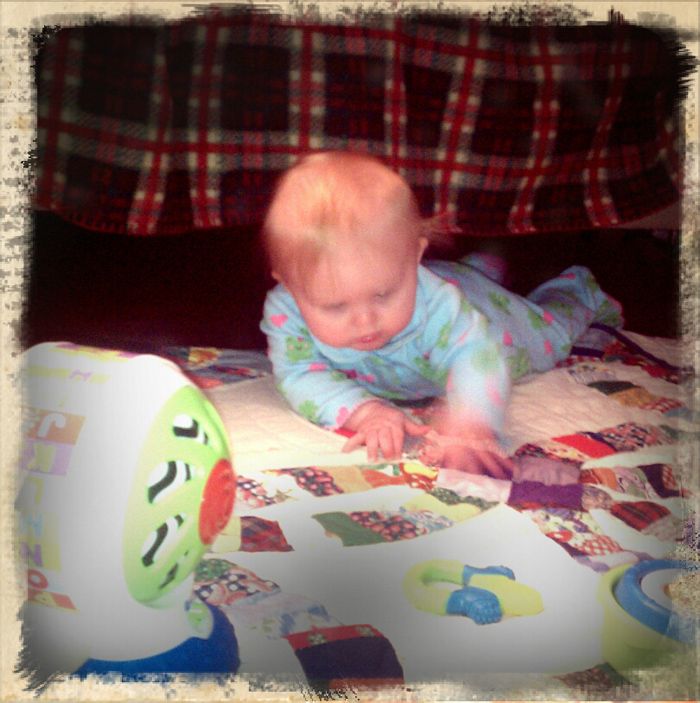 When Derek came home for lunch, we bundled Ing up in her snow suit from Derek's Aunt Carol and went outside to look at the pretty snow! She loved it.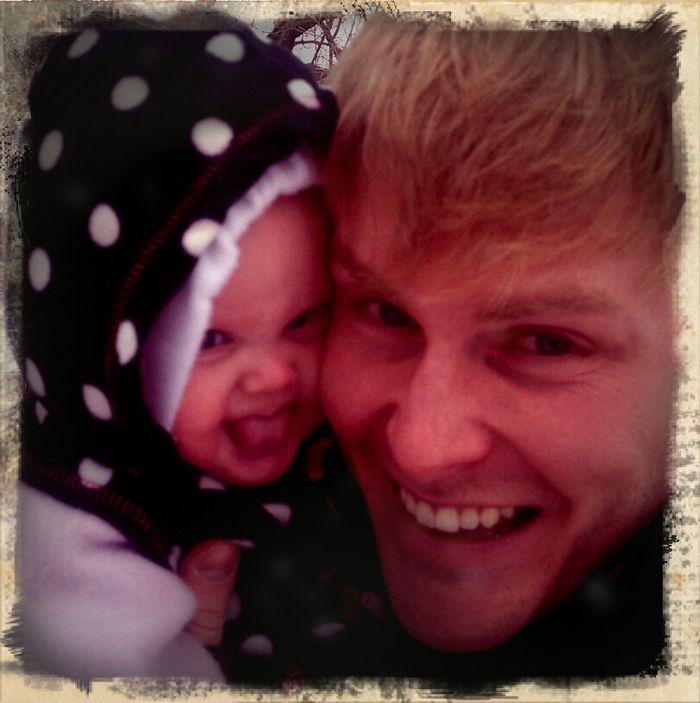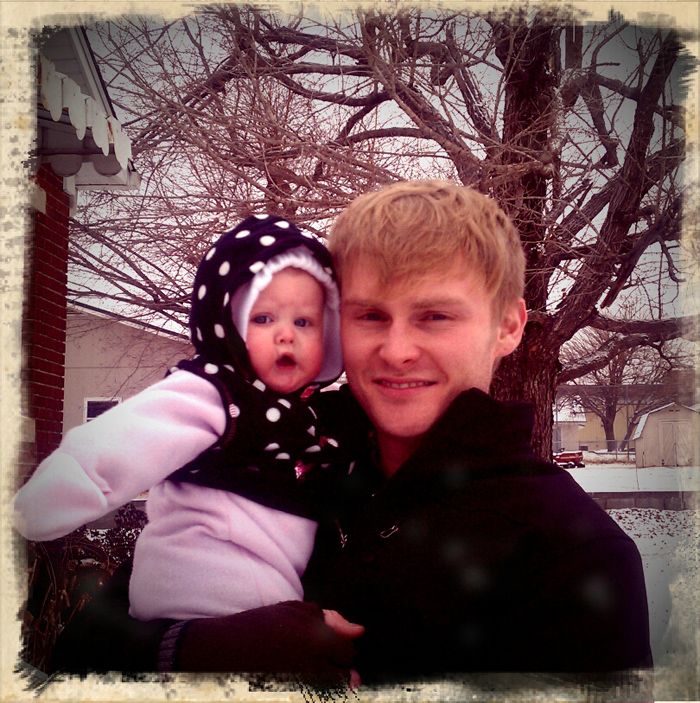 We had a great weekend. Too bad I don't have pictures to prove it. My camera battery died and I can't seem to find my charger at the moment. I've just been taking pics with my phone. Derek and I started off the weekend right with a couple new purchases at The Good Stuff flea market. We found two little owls to hang in Ingrid's nursery and a new end table for the living room.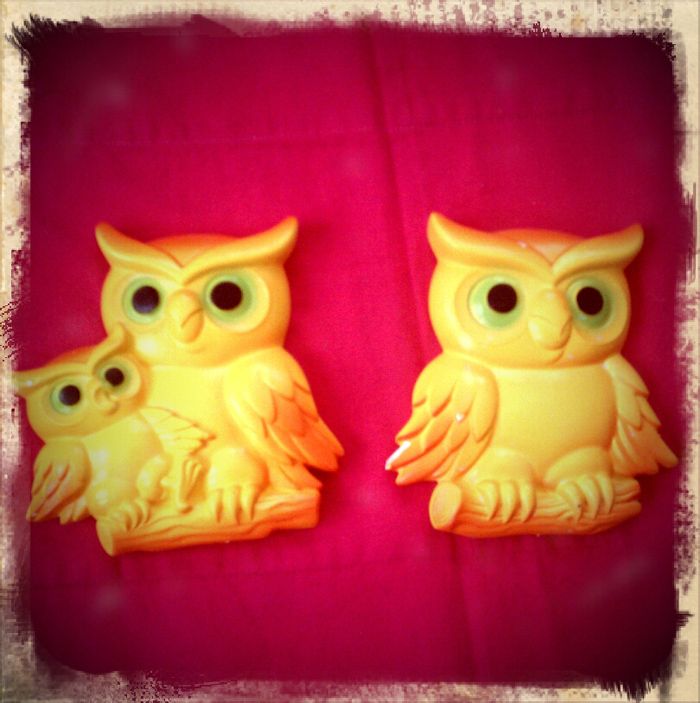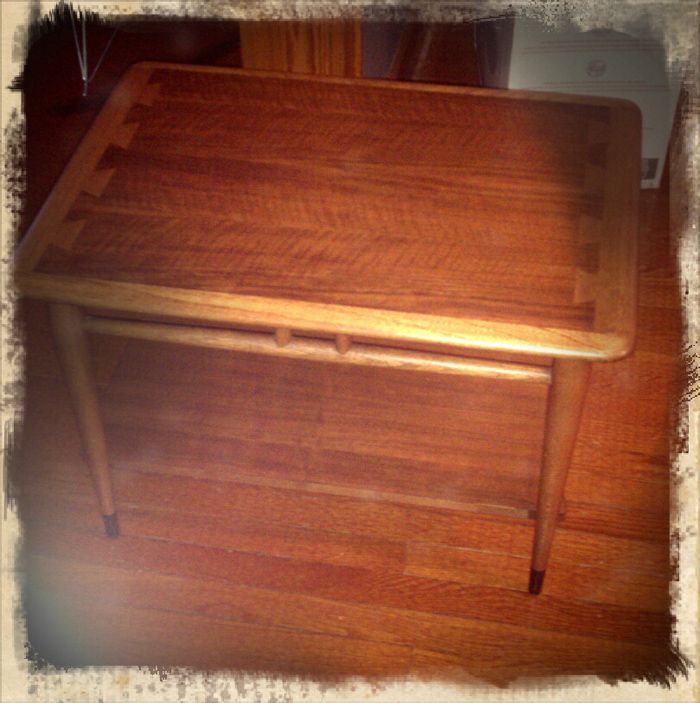 We got to go to Ozark to hang with Heather and Ross and the girls. Dad rode with us since Mom had been up there for the week helping out with new baby E. We had so much fun. Ingrid even got to meet a new friend! Luckily Heather took some pics and you can see them
here
. Since I have no new pics of Elise, I'll leave you with an old one.