Every summer my family and I would pack up and go to Tennessee for a week to visit my dad's family. Heather and I loved playing with our cousins and one summer day we made up a song about cousins. I can still remember it today. We would always get sad when we had to leave because we knew we wouldn't see them again for a year. As Heather and I got older we talked about how fun it would have been if we would have lived closer to Nikki and Krissi. It was fun having girl cousins close in age. If we could have seen each other more, I think we all would have been best friends. I found myself thinking about that as we took pictures of Amelia, Ingrid, and Elise on Friday. Mom bought them matching heart outfits and we had to snap a picture of them all together in their sweet rigs.
Amelia was such a big girl checking to see if the babies were okay.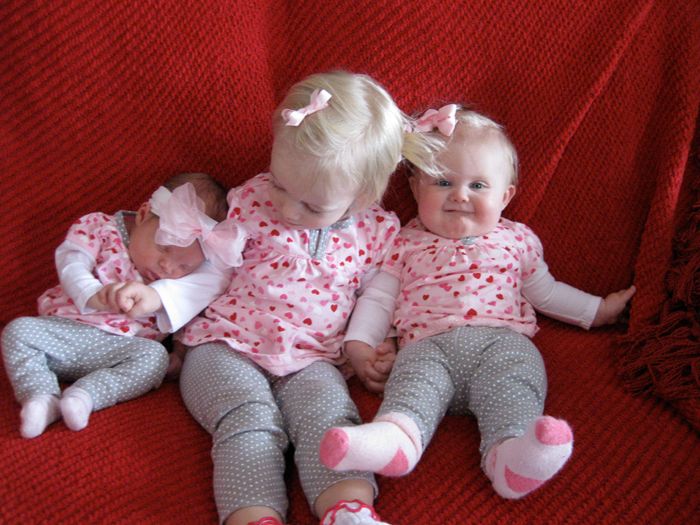 I love how they are all holding hands.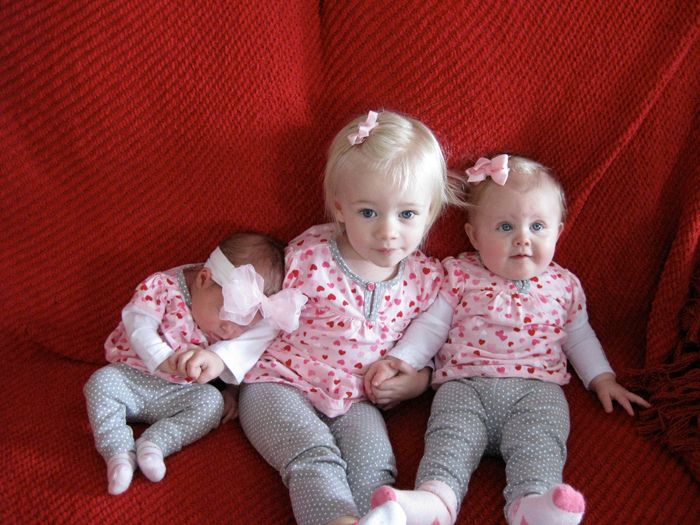 Amelia and Ing had a smiling contest. Buzz won. And Elise remained a sleeping angel amidst all the chaos.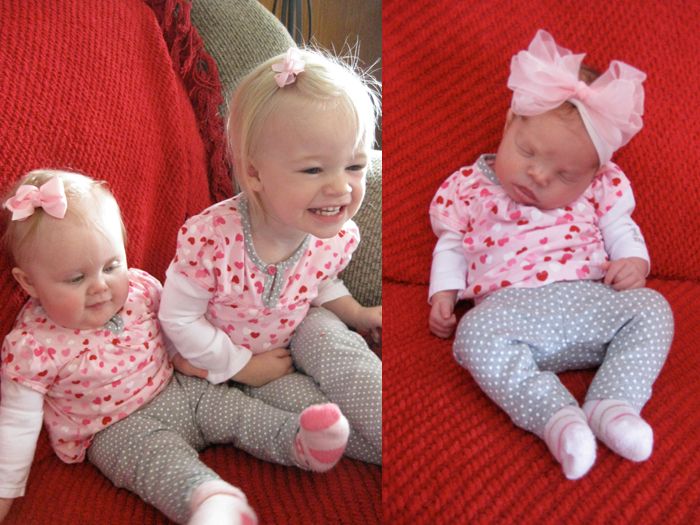 I hope to have more kids someday. And I would love for Ingrid to have a sister. Especially since I know how important having a sister can be. But if there is no sister in Ingrid's future I have great comfort in the fact that she will have two cousins who will be just like sisters to her. How exciting!