Saturday Derek took Ingrid's official 6 month photos. We used some fabric that I bought at the FM store in Springfield a while back for the backdrop. I had intended to use this fabric to recover a footstool and make some pillows. The footstool got recovered. The pillows were never made. So I'm glad it got another use. Ingrid wore her black and white striped shirt and baby jeggings from The Children's Place outlet. Her black leather shoes are hand-me-downs from Amelia, but originally from
MiniToes
. I thought it would be fun to show behind the scenes shots from our photo shoots.
Ing got a little play time with her pal Violet before she modeled for us.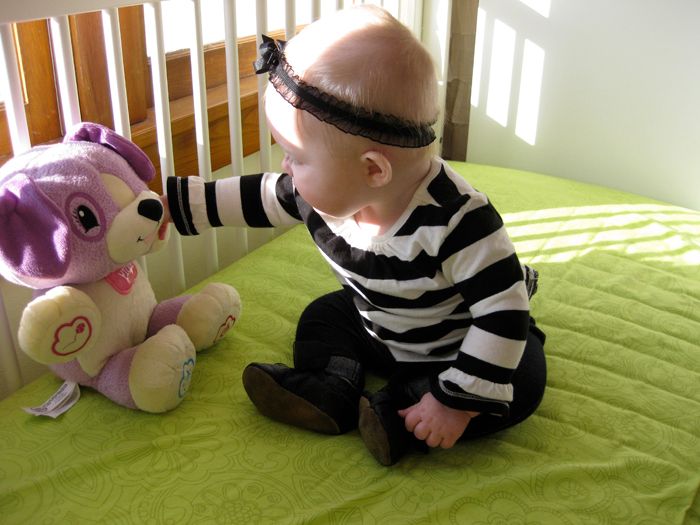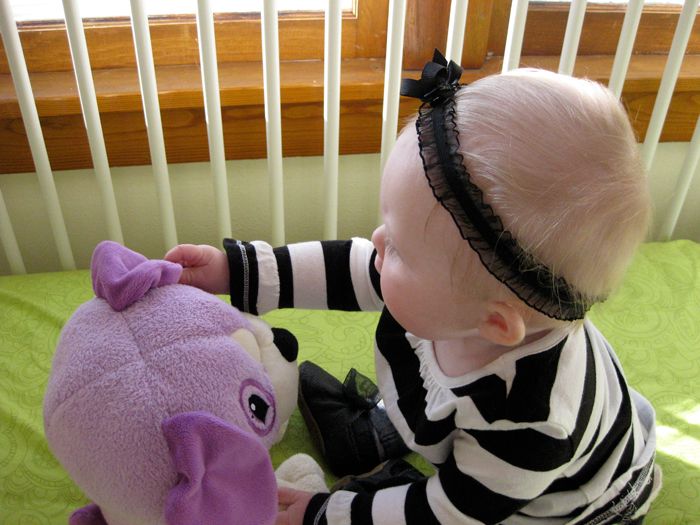 Derek set everything up in Ingrid's room.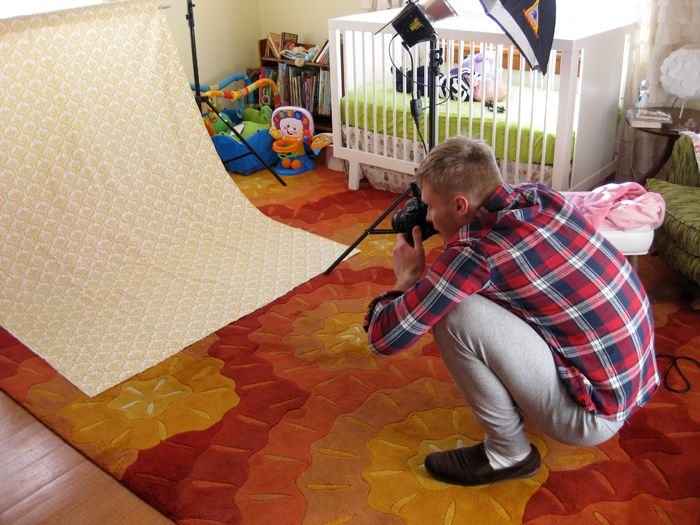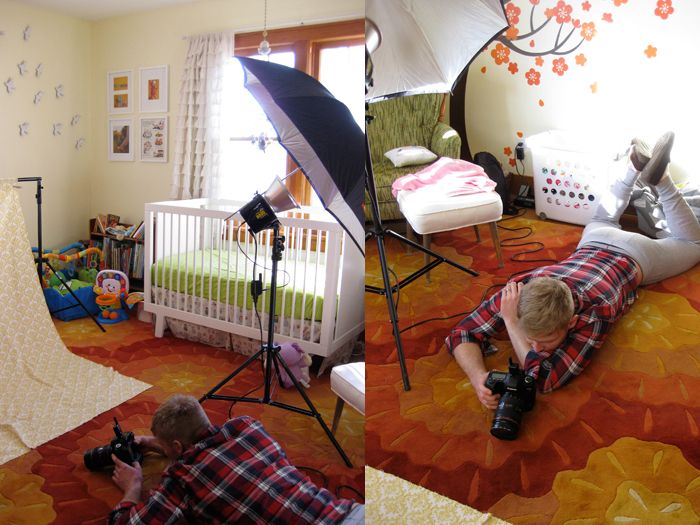 And he got some great shots. I love how the black and whites turned out.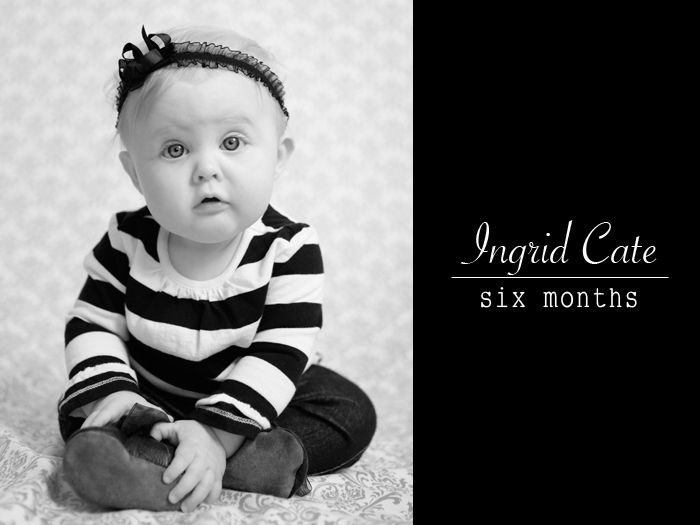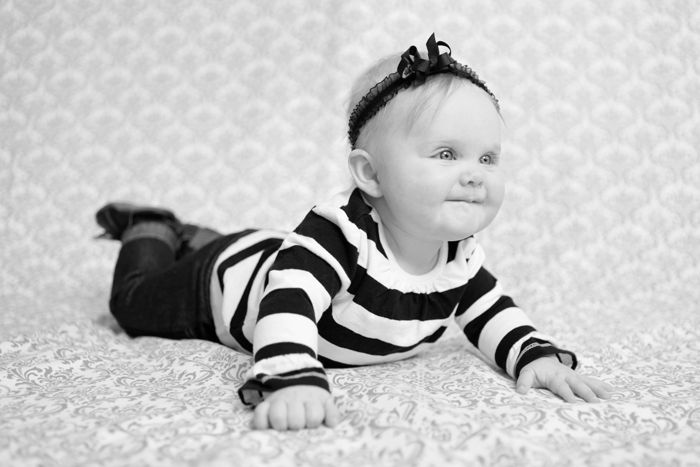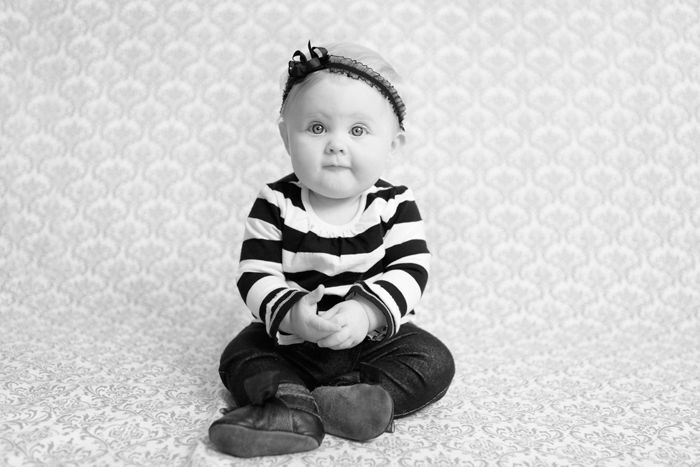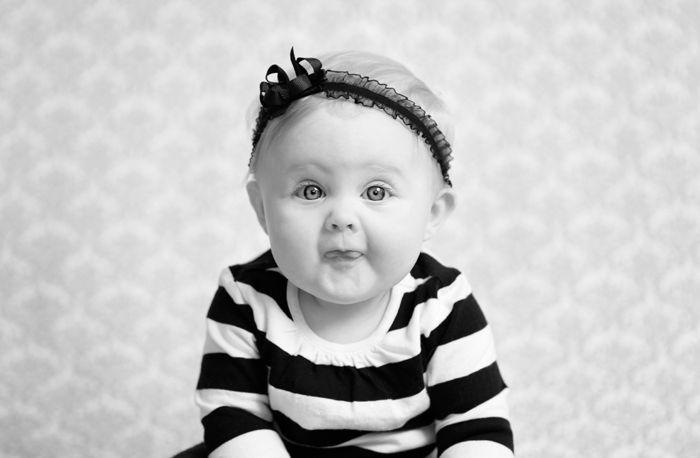 I love looking at all the different photo shoots we've done with Ingrid to see how much she's changed. Now that she can sit up she looks so much older. I was worried during the first part of the shoot that she would topple over and knock her brains out. But I got over it. I've never been much of a worrier. I've always made a conscious effort not to worry. But I can see that it is going to be much harder now that I'm a parent. I read something in my devotional last night that I thought was worth sharing. It comes from Stormie Omartian's
A Book Of Prayer
. It said, "Help me not to live in fear of possible dangers, but in the joy and peace of knowing that You are in control." A good phrase to remember in the coming months and years!
Ing says, "Thanks for taking pics of me daddy. Love you!"