Tuesday was Daniel's birthday. He turned the big 5-4. Derek, Ingrid, and I went over to Derek's parents for the celebration. We had pizza and ice cream cake. We played Wii Wheel of Fortune and The Price is Right. And Ingrid got tons of attention. Perfect!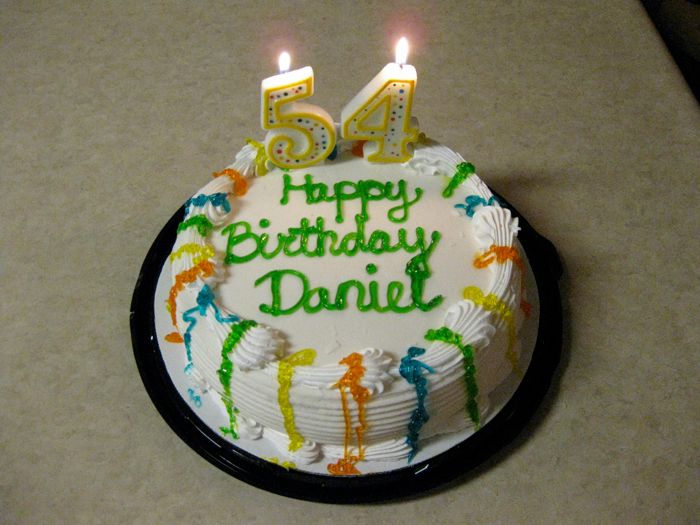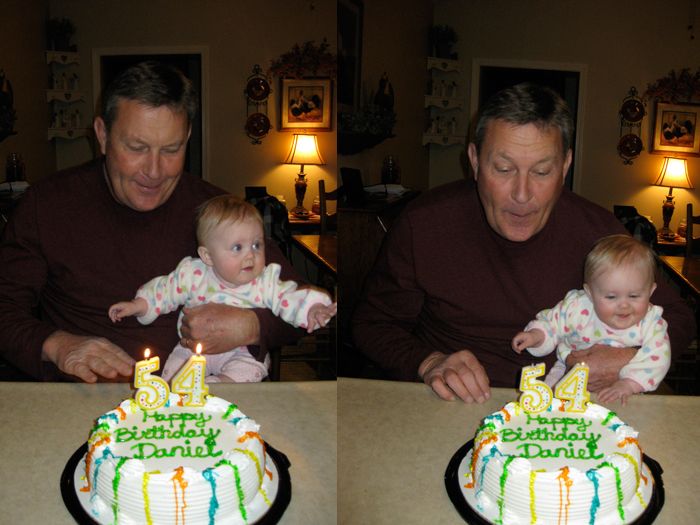 As you can see Ingrid had tons of fun. She even helped blow out the candles. But she should be a bday party pro. She's already been to several in her time.
Here she is at me and Heather's party at 2 weeks:
Heading up to Ross's party at around 9 weeks:
Partying with Amelia for Meme's bday around 4 months:
She is a birthday party animal!