It's no secret that Ingrid loves cats. She has some kind of cat obsession! Which is one of the reason's I couldn't wait to make her the Halloween cat skirt. Amelia passed down the perfect shirt to pair with the "meow meow" skirt. Ingrid was happy to model it Saturday, while acting super silly rolling on the floor.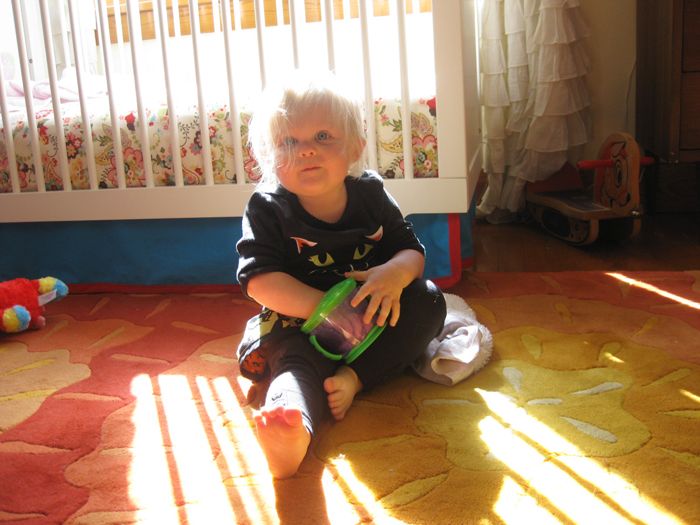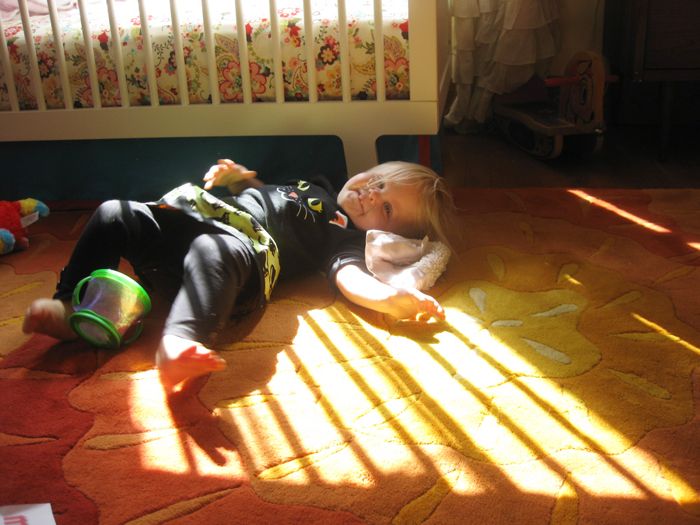 Ingrid had this same cat shirt in the 0-3 month size last Halloween. Since we all love a good flashback (especially Heather), here is Ing exactly one year ago in the same cat shirt with a nice pair of homemade cat ears.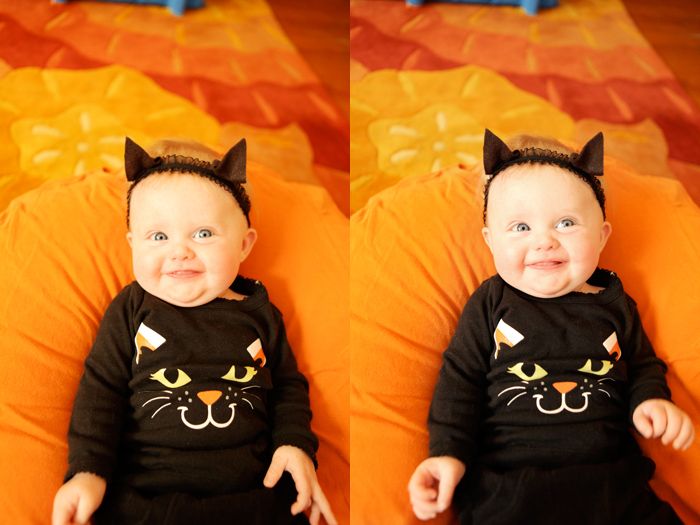 We ventured to Branson Saturday evening to find a frame for the tea towel Derek brought back from his trip. Michael's was having one of their usual frame sales so we found the perfect one for a great price. We also ate on the Landing. It was perfect weather for the patio and there was a band playing down by the water. Ingrid loved doing a little dance while she ate.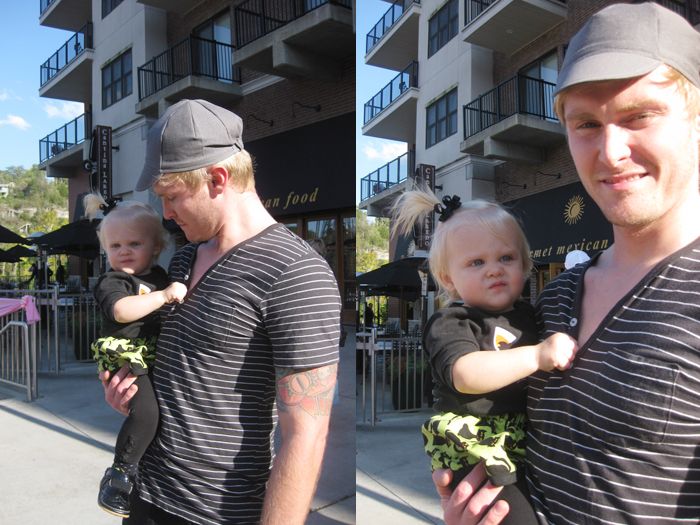 And since I'm on a flashback kick--I found this pic of Ingrid and I on the Landing almost 12 months ago to the day. So tiny!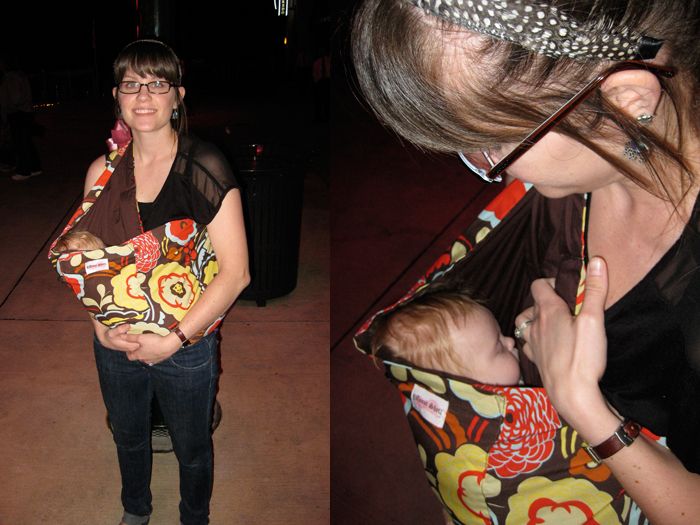 *Did you notice Derek wearing his hat?? Hooray!
**Did you notice the bedding in the top pics?? Made by me as part of Nursery Restyle.