Ingrid has gotten to go to story time at the library for the last four weeks. I was lucky enough to go with her to the very first one. I had my doctor's appointment that morning and had to take a half-day off for it, so I had time to meet Mom and Ingrid at the library before I went to work. Heather, Amelia, and Elise were here too so we all were there together.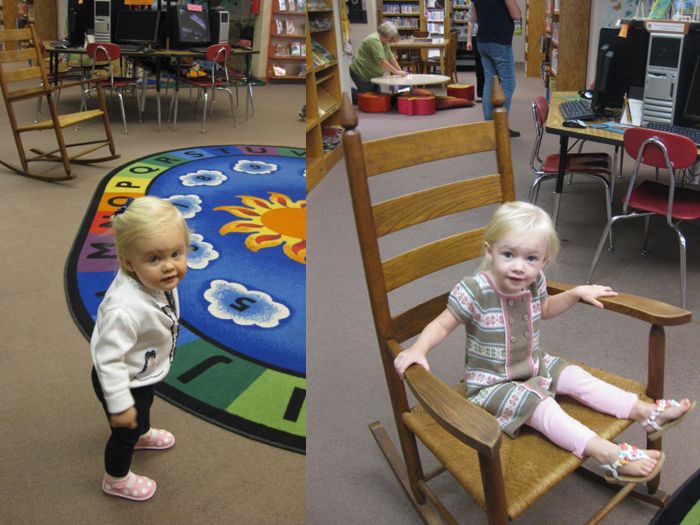 Amelia is a story time pro and she had a blast. She could answer every question and sing every song.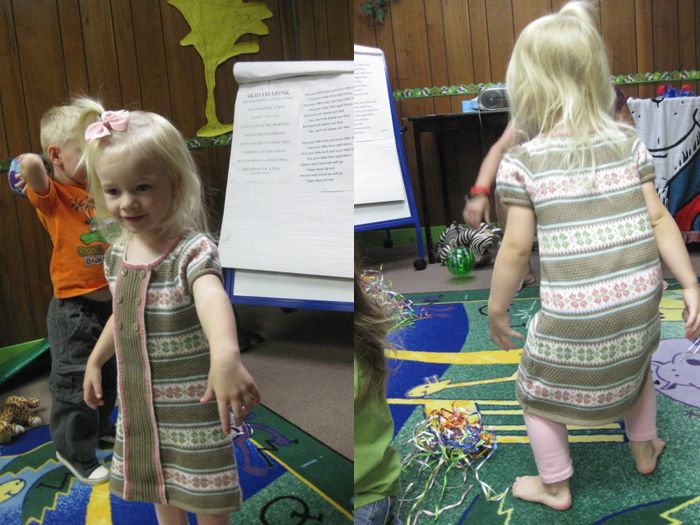 Ingrid did great for her first time. She wanted to stay in my lap at the beginning, but by the end of the session she was all about the books.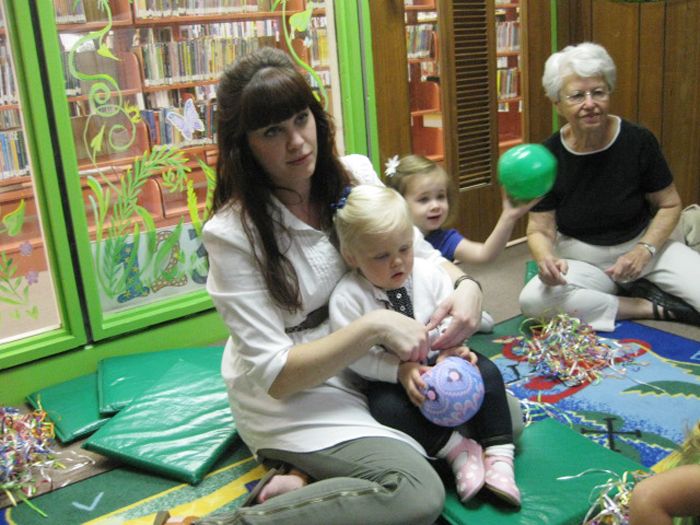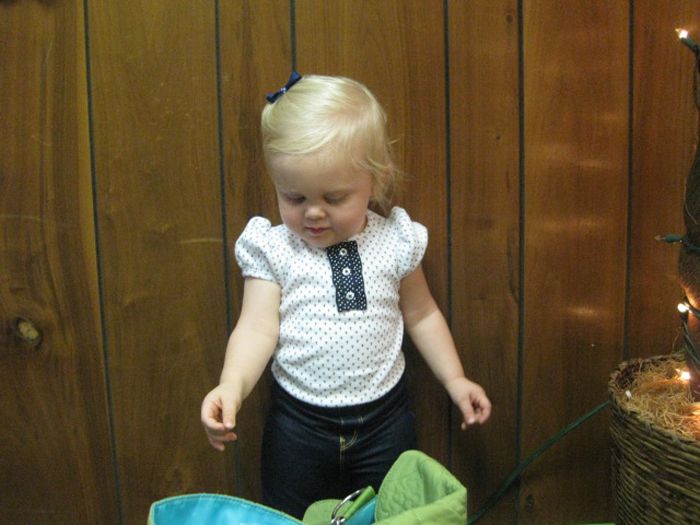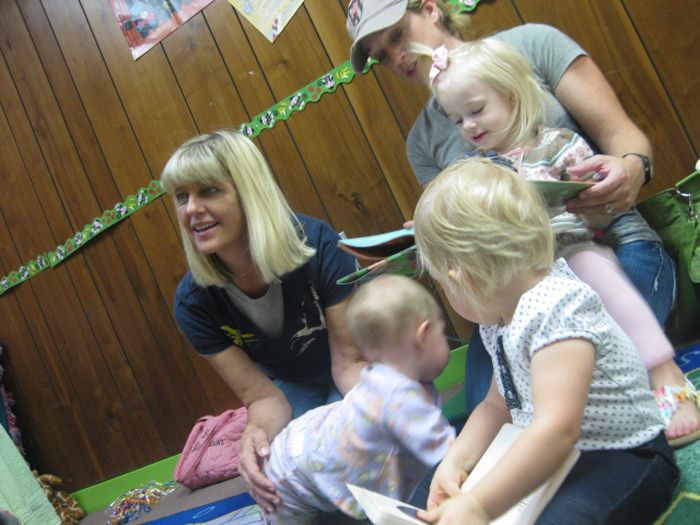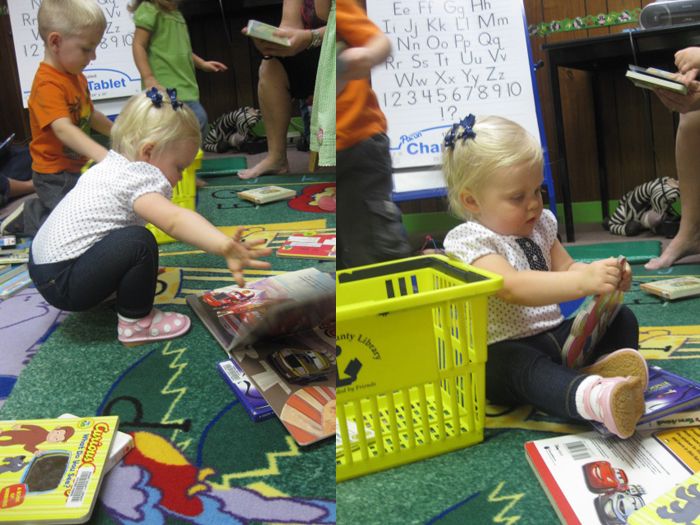 Mom has taken her every week since, and Ingrid has gotten more and more adventurous. She loves the songs and stories. Mom texts me pictures to work so I'm not left out!