Derek was gone to Austin all last week for work. Ingrid and I missed him terribly. We're not used to dada being gone. Ingrid only asked about him one million times and kept wanting to call him on the phone. We got to talk to him every day, so we felt lucky. He came home Friday and brought us surprises!!!!! Ingrid got a monster named Austy. She loved him immediately and started giving him kisses.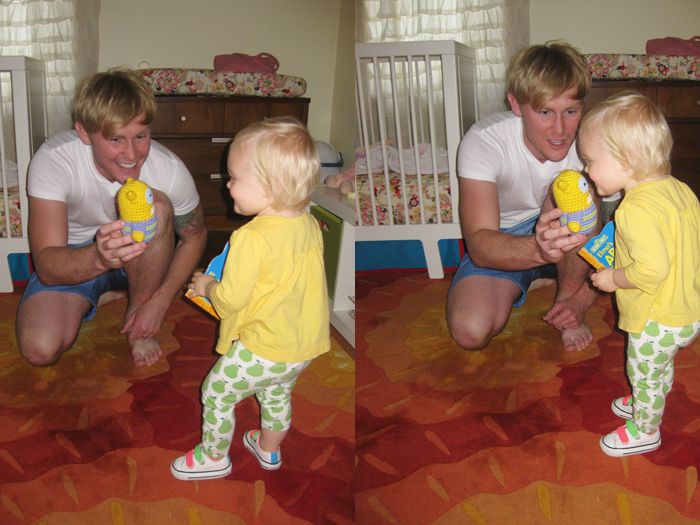 He got picked to go on our stroller ride Friday night. I guess he's pretty soft...:)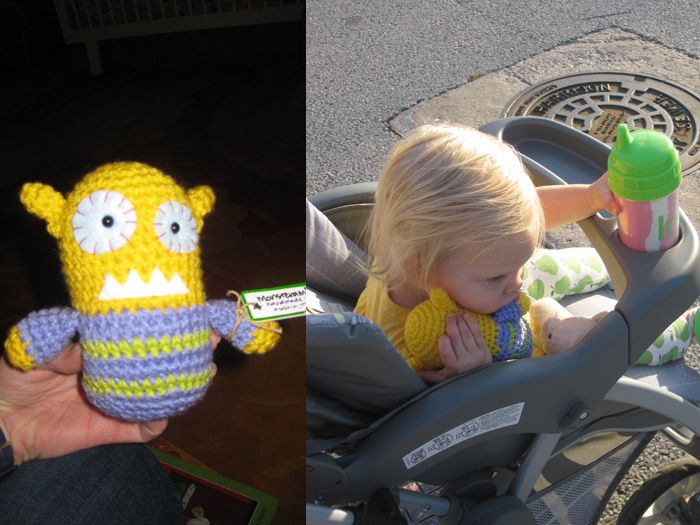 Derek also got some artwork for the house. He got a print for Ing and Liv's room and a tea towel to frame for the living room! It's beautiful. He has the best taste. I got a new sweater tank too.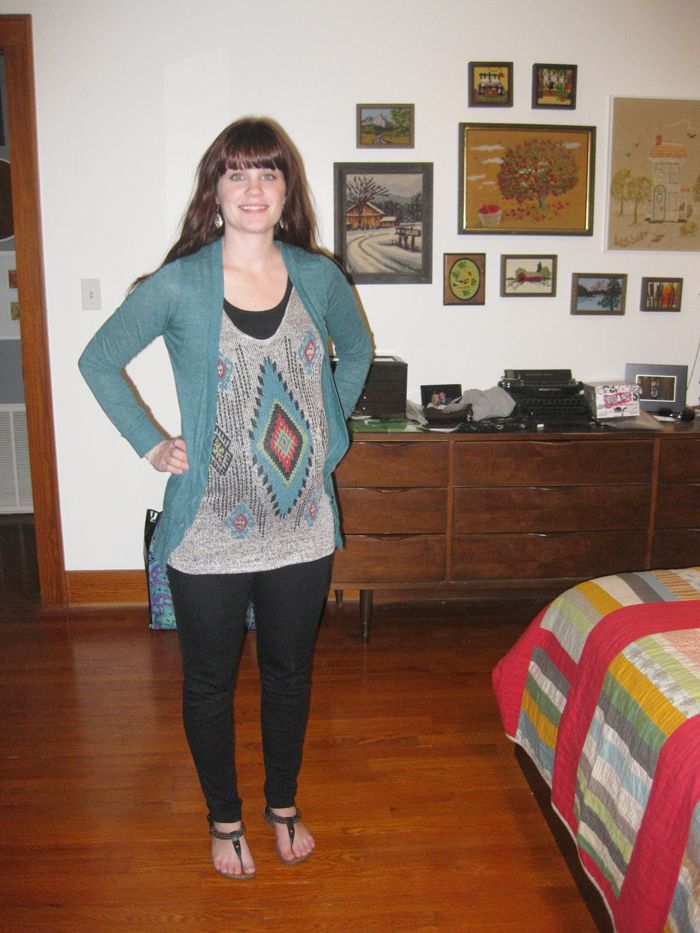 I loved all the presents we got, but I was just dying to give Derek the little surprise I had worked on while he was gone. I was going to wait and give it to him on Friday for our anniversary, but I couldn't stand it. I had him open it Saturday morning!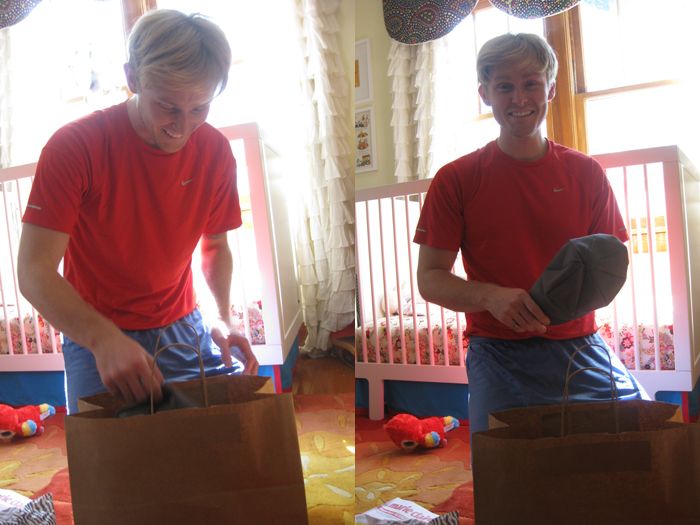 He was shocked to find a handmade cycling cap. Made by me! I was so excited with how it turned out and I can't wait to make another one.
Not to be outdone, Derek goes into the bedroom and comes out with another gift for me! He was going to wait until Friday too, but decided to just go ahead and give it.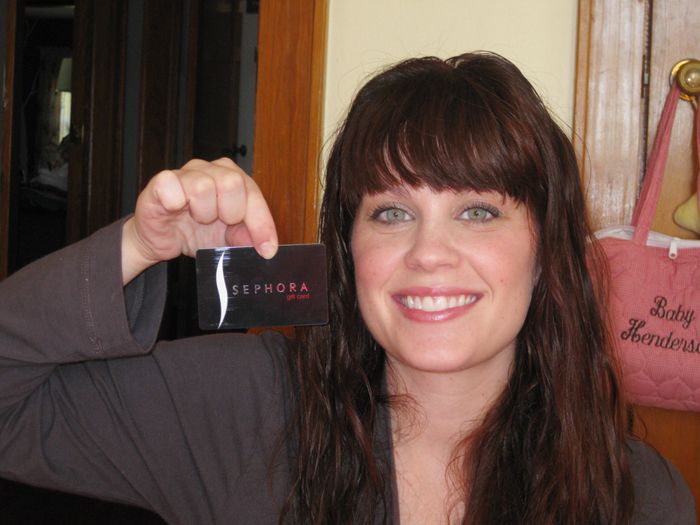 A Sephora gift card! He remembered me saying how badly I needed some new makeup. I can't wait to go browse around. I love surprises.