I'm not going to lie--last week was ROUGH. Extremely. It would have been rough no matter what, but at 8 months pregnant, it was more than rough. Ingrid was still sick. With tons of diarrhea. All week. Derek was down and out. Needing help up and down. With wounds to be cleaned and dressed. I played mom, wife, teacher, and nurse. And it was hard. I'm so glad that week is behind us. A huge thanks to my family for helping out. Mom and dad brought us taco soup one night. Meme and Pop brought round steak, mashed potatoes, green beans, biscuits, and apple pie one night.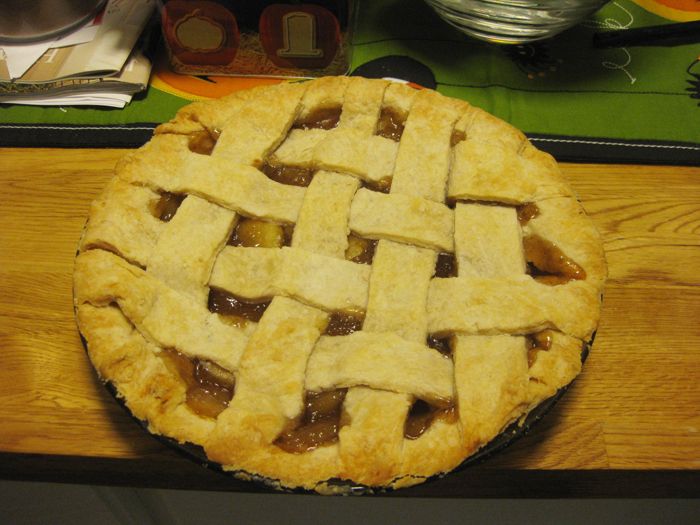 The fourth grade teachers at my school gave us a Neighbor's Mill gift card for dinner one night also. I am so grateful for the help at meal time. Derek is on the mend. He went in for his examination today and got his staples removed. He is healing really well. He still had a long way to go on one wound on his back. His eye is still black and the hole by his eyeball still hasn't healed up. But his muscles don't ache so badly and he can get up and down by himself. He was only released on a restricted work schedule, so we will work half days this week. He was off today because this was originally supposed to be our anniversary getaway weekend since I was off for Fall Break. Normally at this time of year we have jetted away on relaxing trip to recharge. I would be lying if I said I wasn't sad and disappointed we didn't get to do that. I was extremely bummed. But--some things can't be helped. We did get out and saw
Moneyball
and it was great!
One little piece of delight for the week were these pictures mom took while she watched Ingrid one day. She let Ingrid decorate her pumpkin, and Ingrid was all business. Which is fitting for a Henderson. We don't take our pumpkin decorating lightly. Mom let her choose which face she wanted to create and she boldly chose the vampire! I am cracking up that she chose to put the eyebrows on as ears and the location of the teeth! I love how her masterpiece turned out.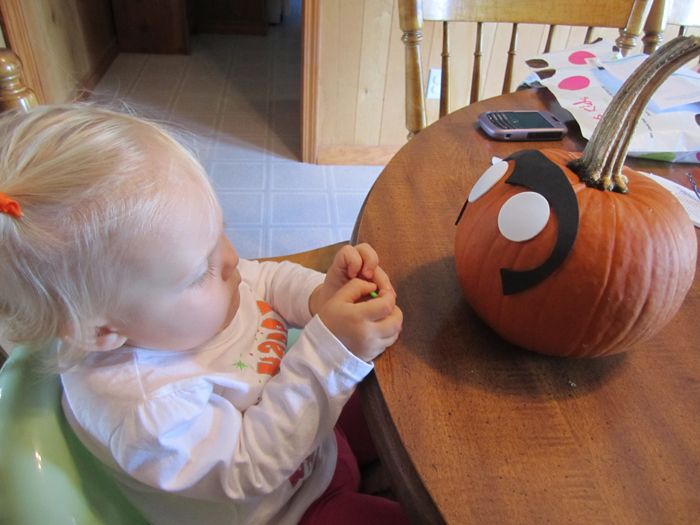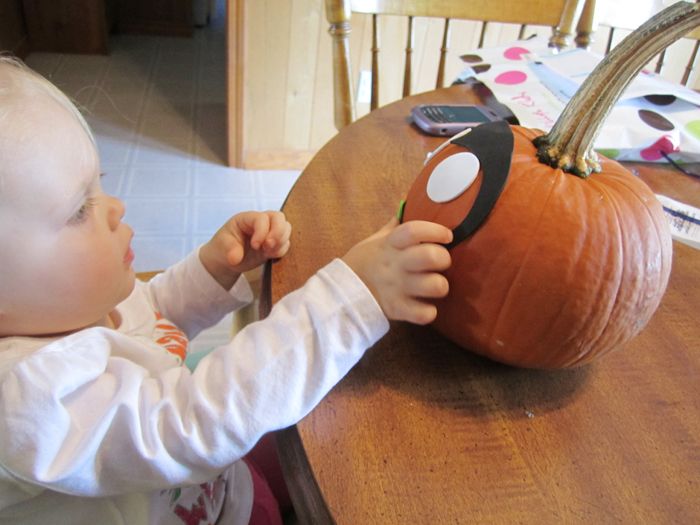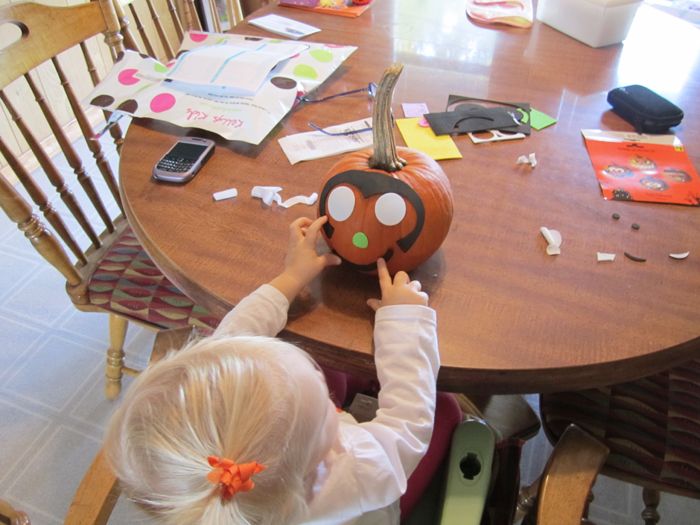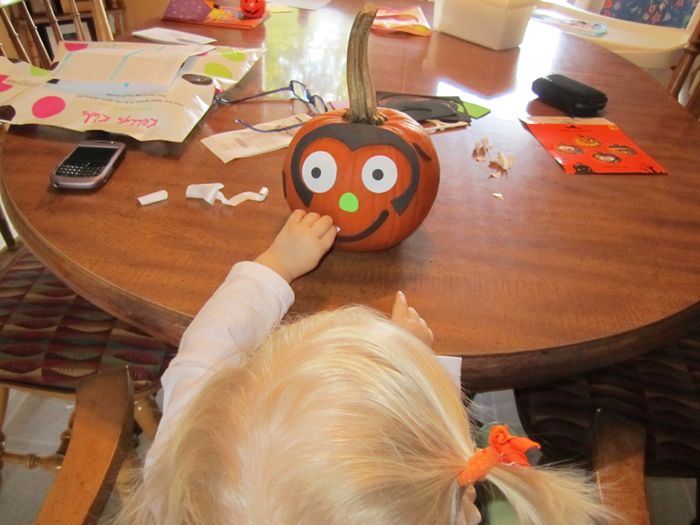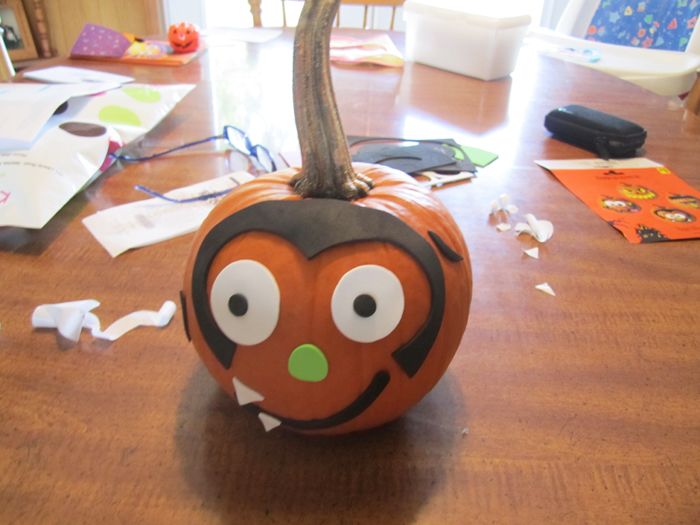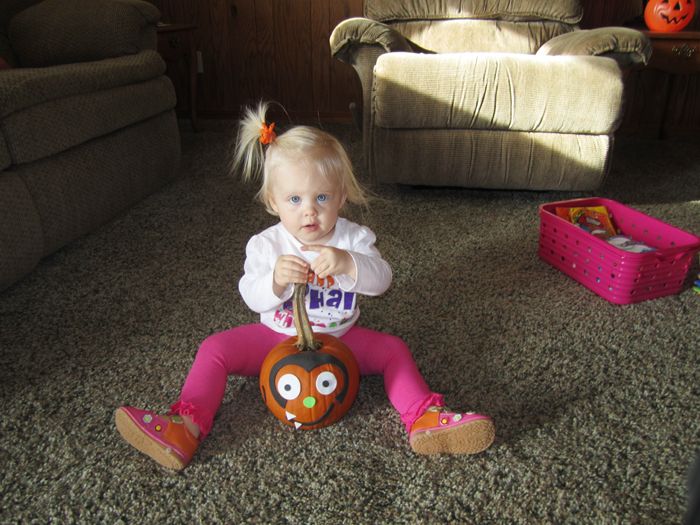 I mentioned that she was still sick all week. The flu sickness got better, but the diarrhea never did. I finally took her into the doctor on Friday. He thought we better do a stool sample to make sure she didn't have rotavirus or a c-diff infection. He thought more than likely she just had a stomach bug, but since she had been sick for ten days, we did the sample just to make sure. Have you ever tried to get a sample large enough "to fill up to the line" of someone with "watery diarrhea?" It's not easy. Or pleasant in any sense. But I did it and got enough by Sunday. Took it down to the hospital and they called me the same day to tell me Ingrid had indeed tested positive for c-diff. WHAT?? First of all, I didn't know what that was. Second of all, I still have no idea how she got it. But I do know I have an antibiotic to give her three times a day that "tastes absolutely terrible" according to the doctor. She proved that theory right tonight when she spit it everywhere. Poor girl. Ten days of that times 3 times a day equals 30 rounds of fits I'm afraid. I'm so thankful that c-diff isn't too serious and I'm praying that the antibiotics work to get rid of the infection. Ingrid is such a trooper. She has been sick with the flu, c-diff, and teething and most days she has acted just like this: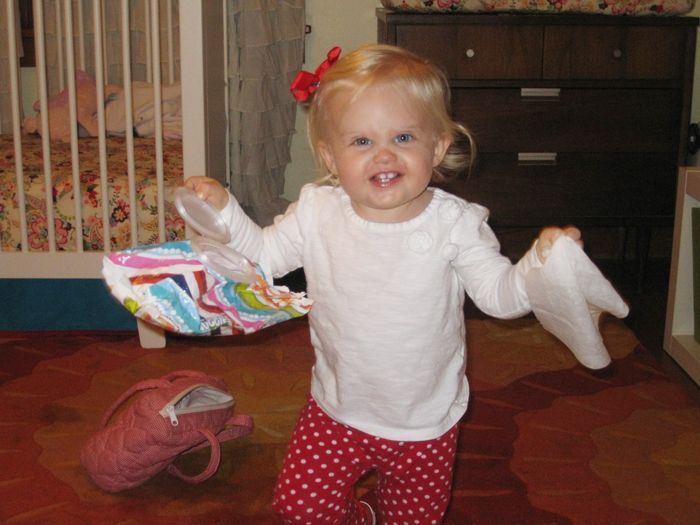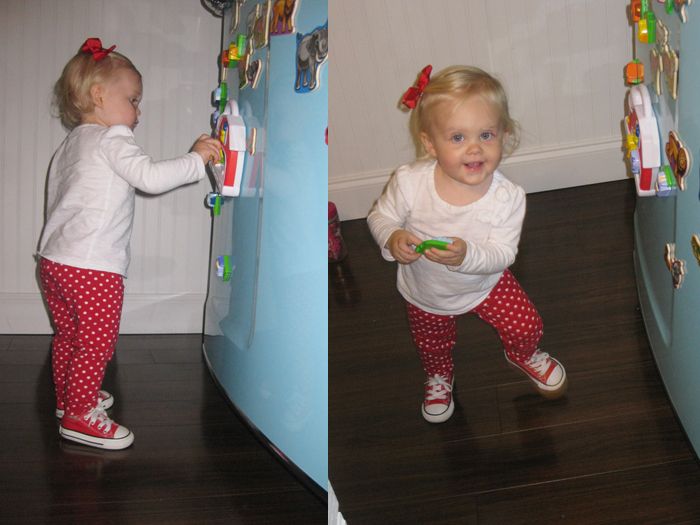 These two weeks have definitely turned her into a clingy mama girl though. I can't leave the room without tears and her sleep schedule flew out the window. In the midst of the good days, there were these days too.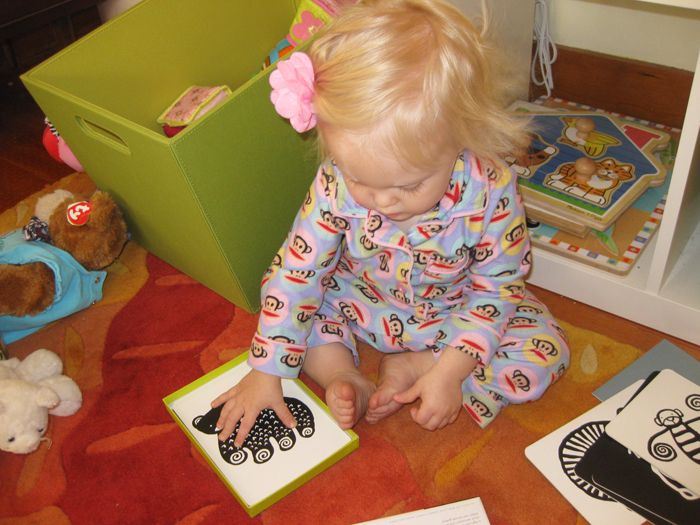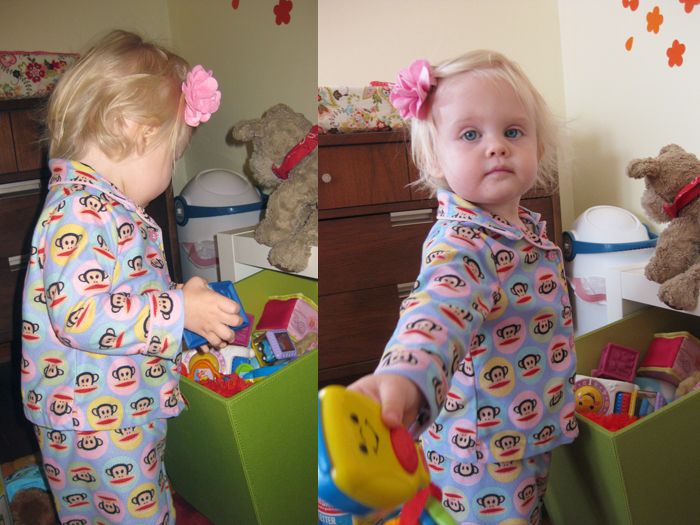 I'm hoping we get it back on track before Liv comes. I'm determined that God is just preparing me for Liv by having all these nighttime distractions equalling zero sleep!