We have a book problem. Or had a book problem. They were everywhere. All the time. Tons and tons and tons of books. Ingrid loves books. She listens to them, looks at them, stacks them, "reads them", lines them up, carries them around. This girl loves her books. But we had too many. They were everywhere. Seriously. So I weeded through some. Made sure all holiday books were together. Some paperback books were taken out for later. And we got our book collection down to semi-managable. Ingrid's first bookshelf was taken out long ago because she figured out quickly that it wasn't the most sturdy shelf in the world.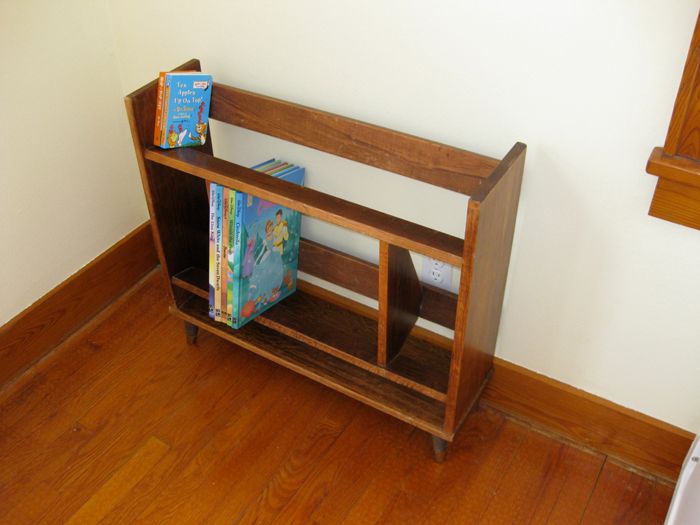 We had been using a toy bin to hold all the books, but it always ended in a big mess. I was going to make some fabric book slings to hang on the wall, but I knew they didn't hold too many books, and that worried me a bit. Then I found the best thing ever. A wire, wall, book rack at my school ready to be taken to the scrap yard! I saved that wonderful thing and Derek sprayed it white. We screwed it to the wall, filled it with books, and sat Ingrid's chair beside it for her very own book nook. She LOVES it. She spends a lot of time in her book nook and it keeps her books very organized. We had to work on putting the books back, but it only took a week. She can now get every book down and put every book back on her own. Yahoo!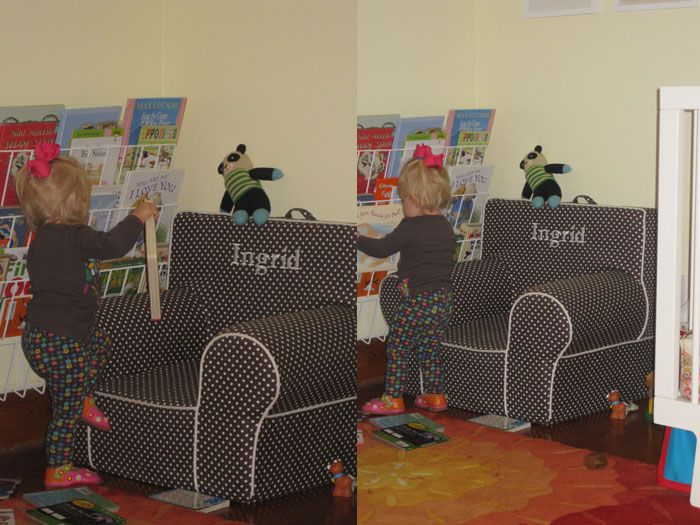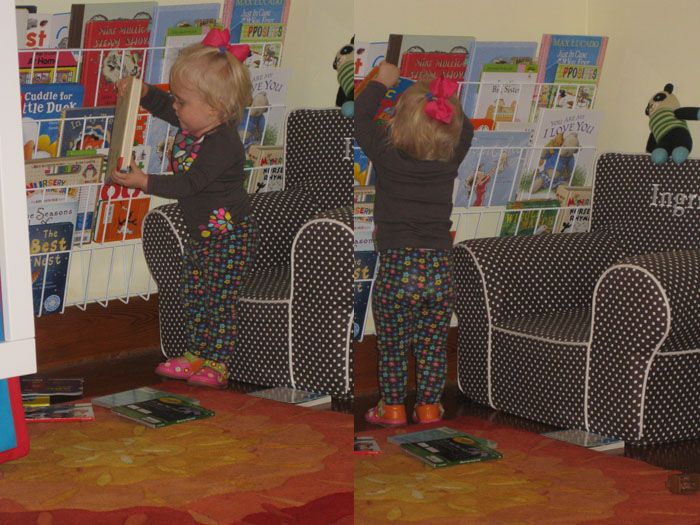 Ingrid is really into reading books to us now. She has memorized key things we say on each page and says them as she "reads" to us. I love it.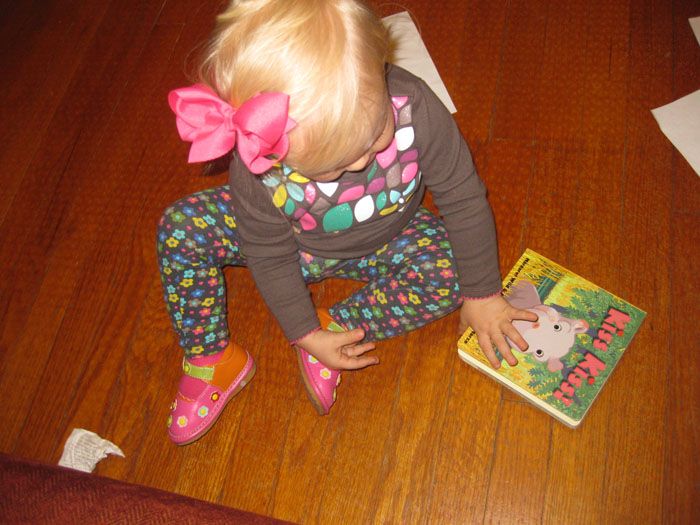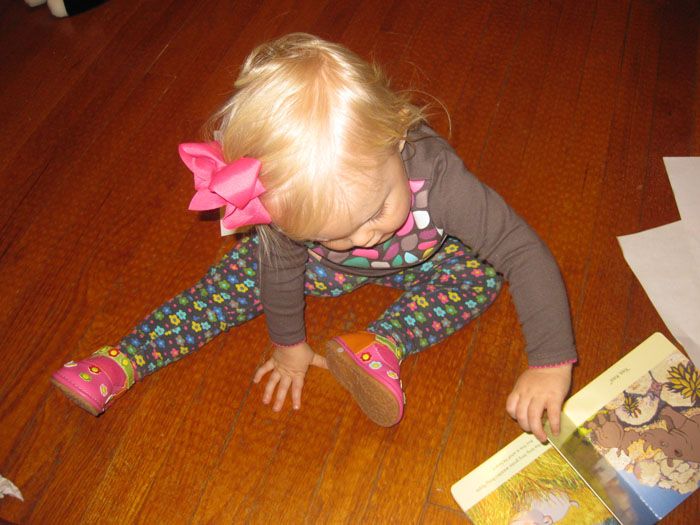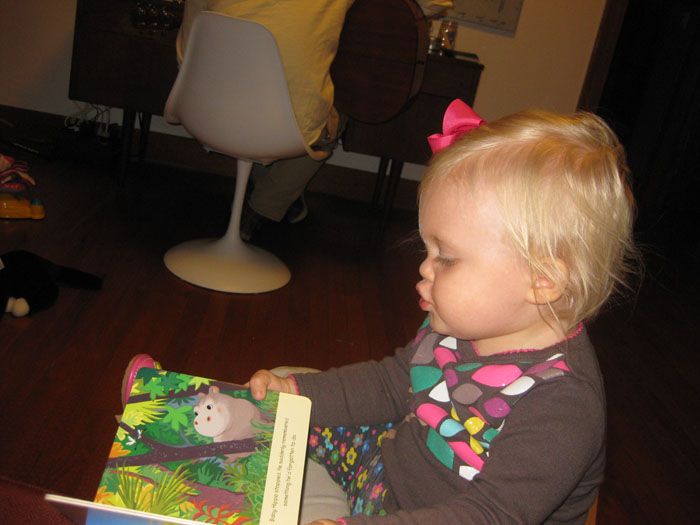 This is her elephant impersonation.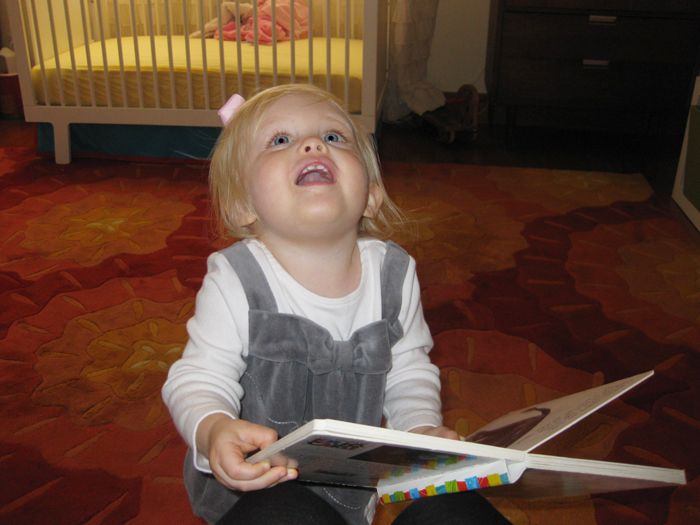 And the monkey.
Halloween dogs. Ruff, ruff, ruff.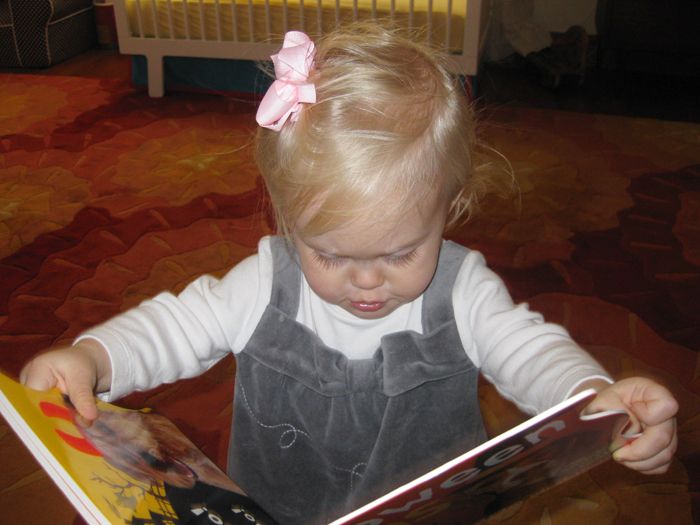 Elmo books always get lots of love.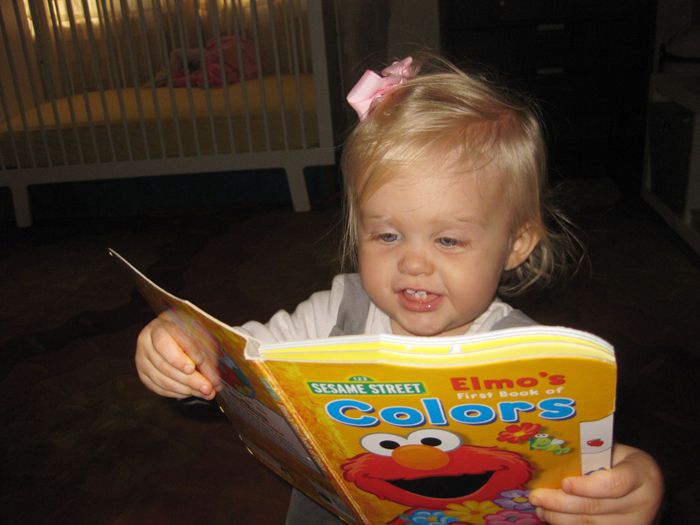 I'm so happy with the book nook. Thanks to whichever teacher got rid of this awesome book rack!