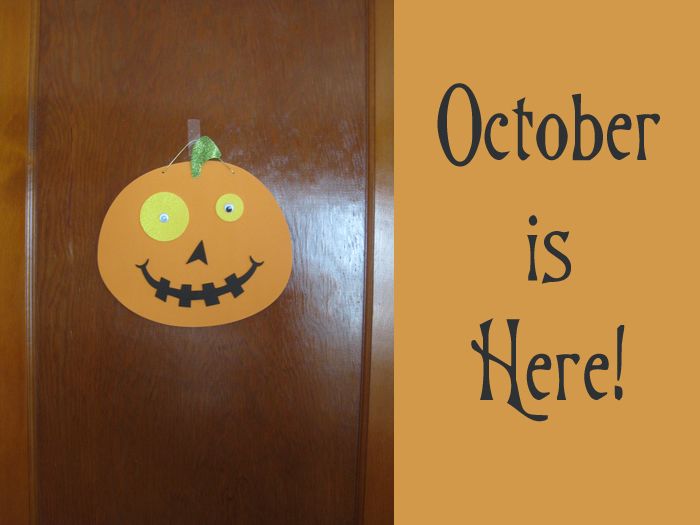 And we are tickled!!!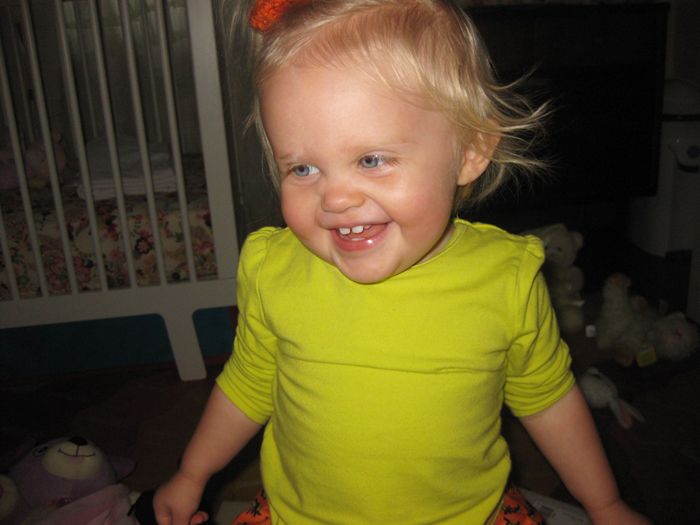 Seriously.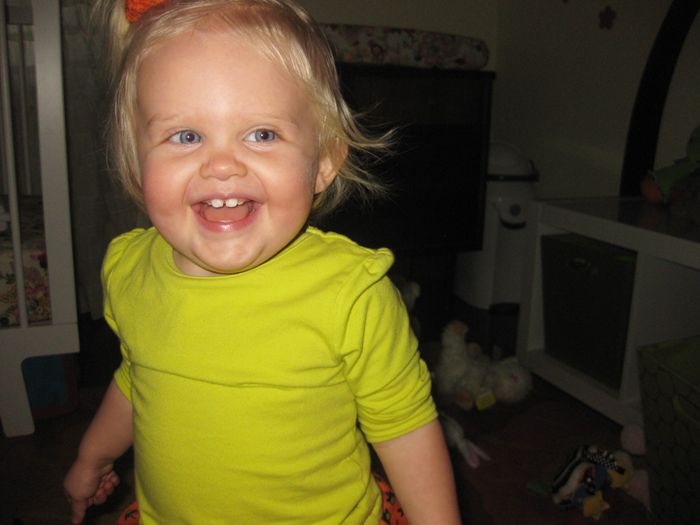 Tickled.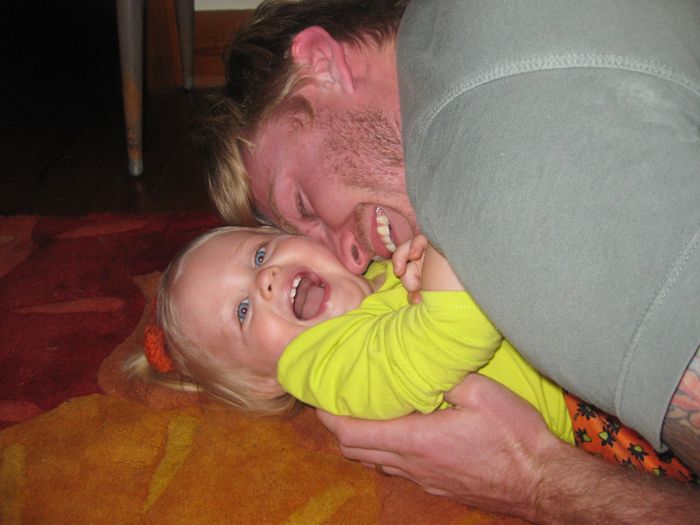 This is my favorite time of year! The weather is cooling down, leaves are changing colors, everything is flavored or scented pumpkin spice, fall festivals abound, spooky decorations adorn houses and lawns, the next holiday celebrations are already anticipated! Can it get any better??? Ingrid seems to be sharing our love for autumn. She and my mom created the pumpkin craft hanging on her closet door. She loves to walk by it and say "Hi pumpkin!" A few other things Ingy likes these days are:
moving toys from one bin to the next. Over and over and over.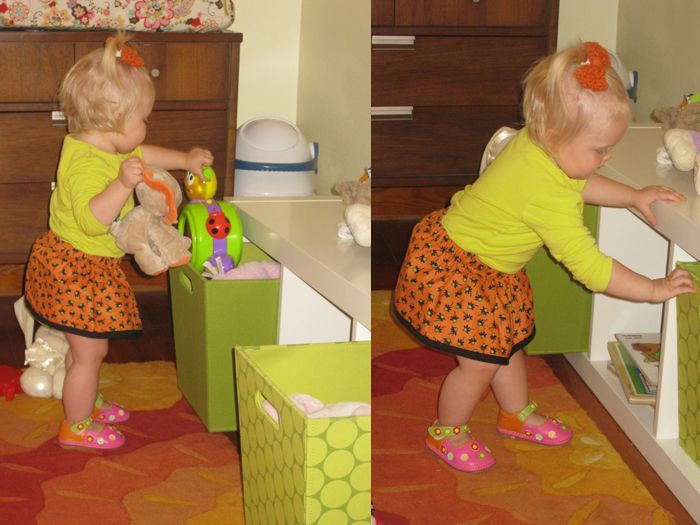 looking at scrapbooks and photo albums. Especially the one I made when I was pregnant with her. She likes to flip through the pages looking for specific things each time. Sometimes it's dada, or my belly button, or me wearing glasses, or a picture of nana.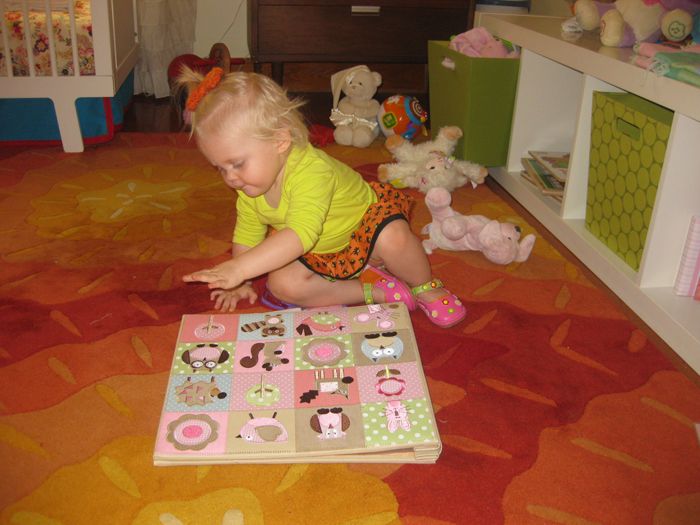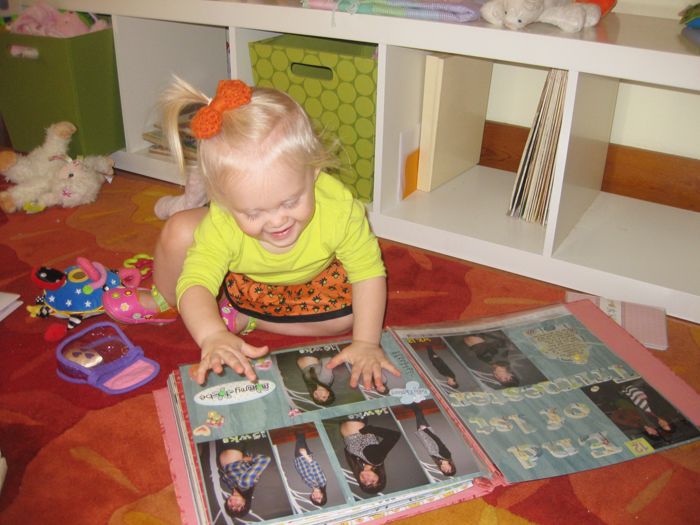 and as your saw above--tickling. Our girl loves a good tickle fight.