It took me forever to pick out the fabric I wanted for the girls' room. I don't make decisions easily. Ever. And this was no exception. But when I finally picked it out, I was in LOVE. I loved everything about each fabric. My goals in sprucing up the "new" room were to steer away from some of the greens and oranges and pick up more of the turquoises and pinks. The valance fabric had every single color imaginable with a dark, black background! Everything in Ingrid's nursery was so light and bright, I loved the thought of bringing in some black to add a little contrast.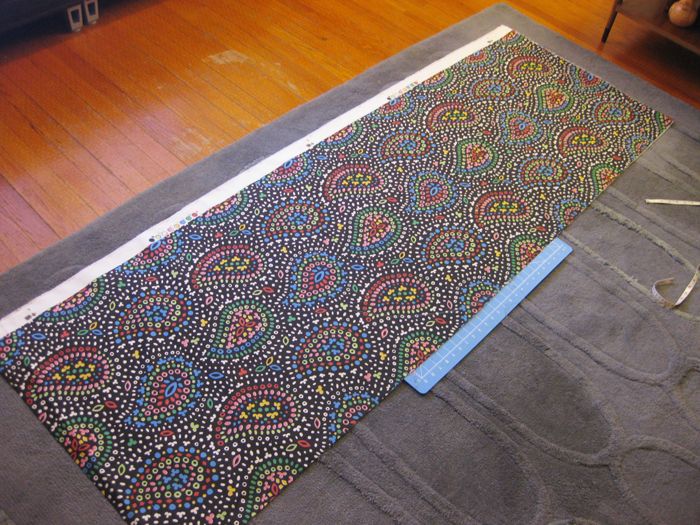 I made the biggest thing in the room out of this fabric--the valances!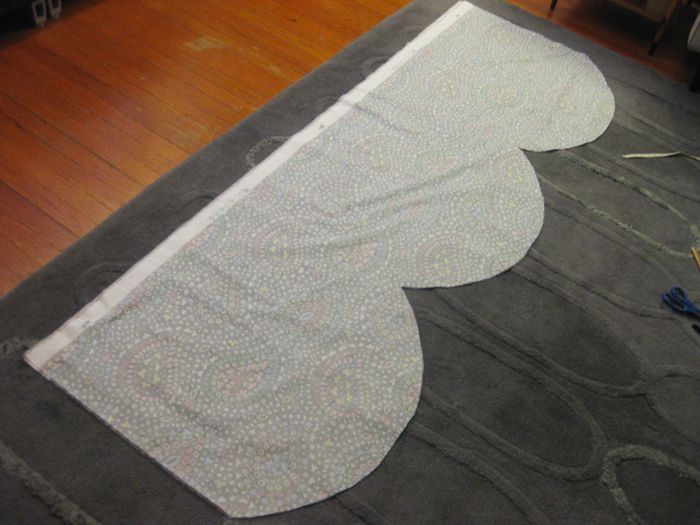 This way I could keep my ruffled curtains from UO that I love to pieces, but also bring in another fabric with pattern and take my window treatments up to the ceiling. The ruffled curtains didn't come in a longer length and that always drove me a little bit crazy.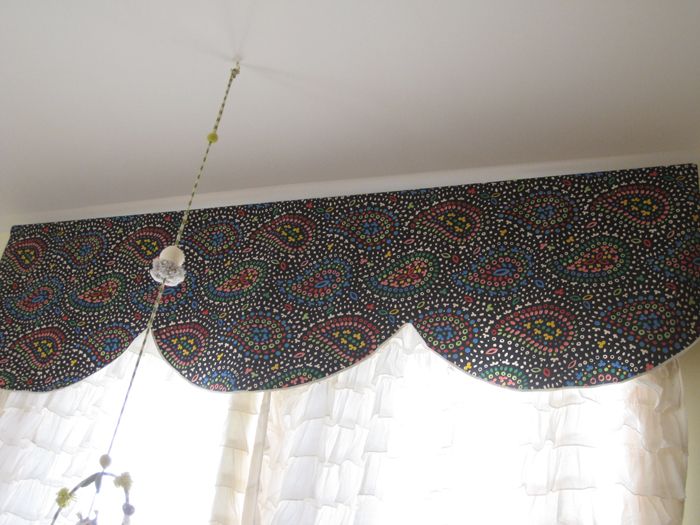 The other fabric I found, that might be my favorite, is the super girly floral I used for the crib sheets and changing pad cover. I think this has a vintage feel and has tons of color and pattern which is great for sheets and diaper changes that tend to get a little stained! I brought out the turquoise in this pattern with a solid bed skirt.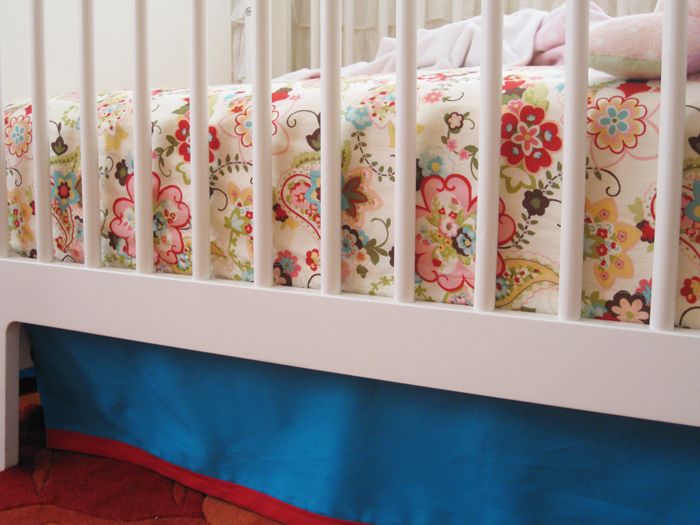 I really love how all the things I made turned out but I wanted to use more of the fabric. Especially since I had quite a bit left over. So I made pillows for the white bench in the girls' room!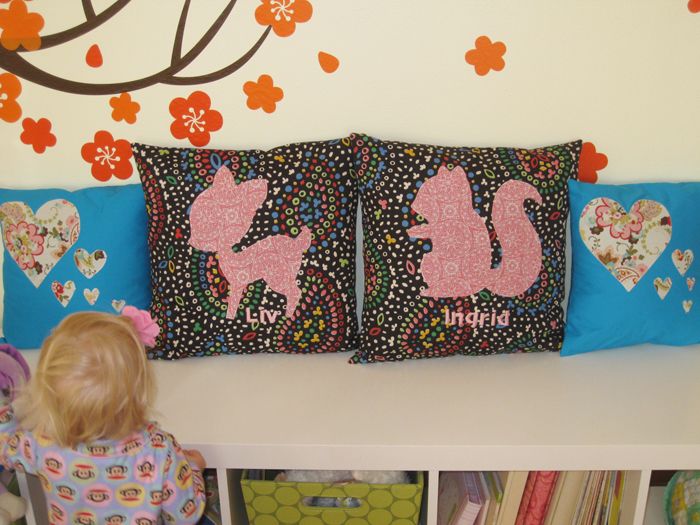 I got to try out my new (8 months ago) embroidery machine and personalize the pillows. I also wanted to add animal appliques to the pillows to bring in some pink cutesy. I couldn't find anything online that wasn't copyrighted. Then I finally thought of my Cricut! I cut out a squirrel and a deer, traced them onto my Heat n Bond. Ironed that to my fabric. Cut it out and ironed and stitched them on! I think they are super cute and Ing likes them too.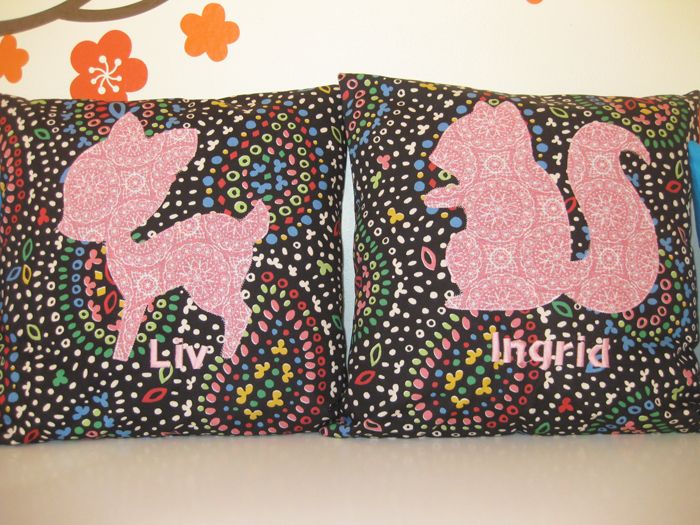 For the small pillows I just free-handed some hearts and stitched them on. I made the pillows have an envelop back closure so I can wash the covers if need be (which I'm sure they will.) Our Wal-Mart finally got pillow inserts in and they are really cheap! I might just be on a pillow-making spree now!