The weather is warm once again. Really warm. In the 80s. Fall never can make up its mind around here. We took a stroller ride yesterday. A very slow stroller ride--due to the heat and not wanting to overdo it. Some of the trees are really beautiful right now. It's definitely not our prettiest year in foliage, but there are some good ones. Like this beautiful yellow one in our front yard!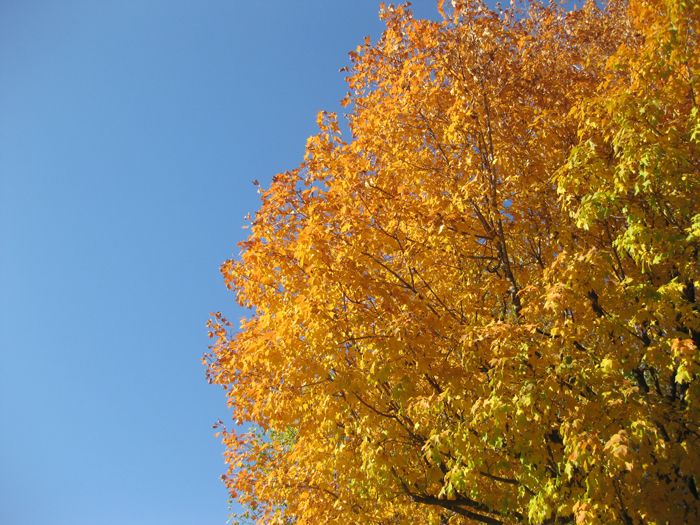 And these red ones across the street.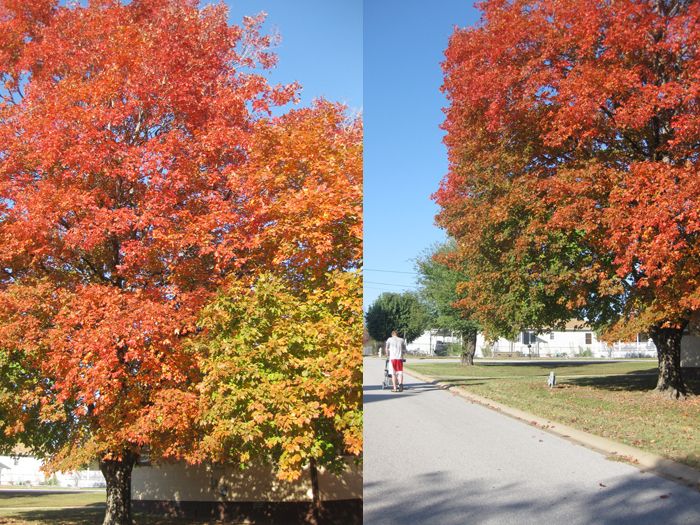 I'm so glad Derek and Ingrid are feeling better! Makes me so happy.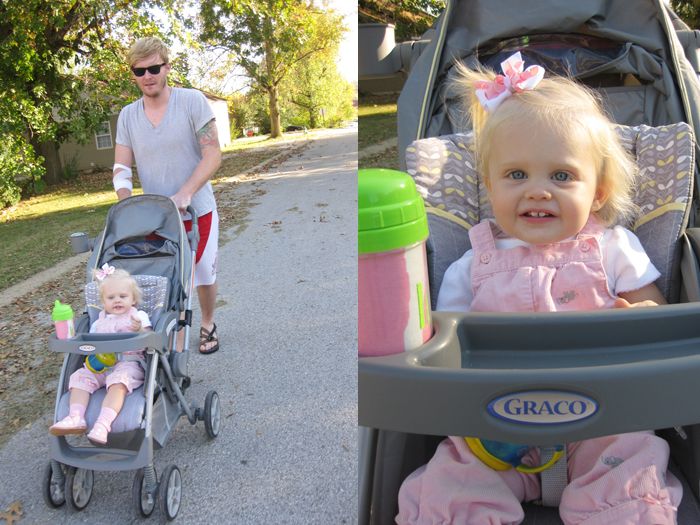 Mom and Dad dropped by on their way home from Ozark and brought Ingrid some goodies! Aunt Kathy crocheted she and Liv matching hats. Ingrid loved hers immediately.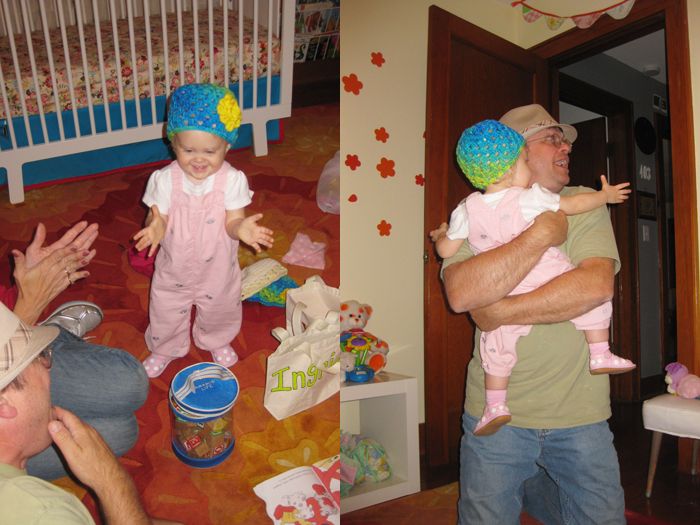 They also brought a mattress for Liv's crib they picked up at Babies R Us! We are ready for her now. And the Halloween bags Alana painted for both girls. AND a set of vintage blocks they found at a flea market in Hardy on their way back from Tennessee! We now have enough to make Liv Riley's name up on her shelf. Can't wait to do a nursery tour for you. Yahoo! I've been doing projects galore. No time for sleep when you need to sew.