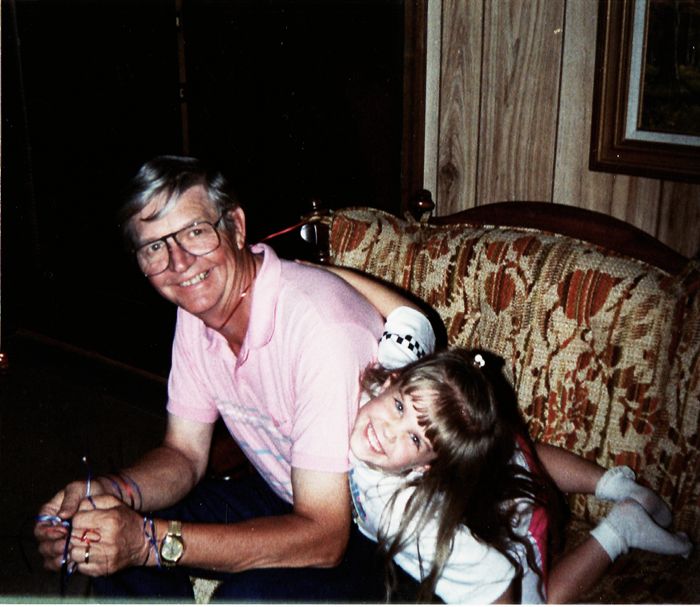 Happy Birthday to my poppy today. Thank you so much for the following memories:
helping in the garden
cheering me on at all my basketball games
playing smutt
fixing your hair in millions of clips and ponytail holders
driving your truck through the fields
getting push-ups after school
bottle feeding a calf
watching me ride the big wheel over and over
listening to me sing songs
(even made up ones)
taking me to cattle sales
playing slap jack
letting me tie you up
(see above picture!)
listening to all my stories
There are many many more. But I just wanted to name a few. I love you Pop. Happy 80th Birthday!